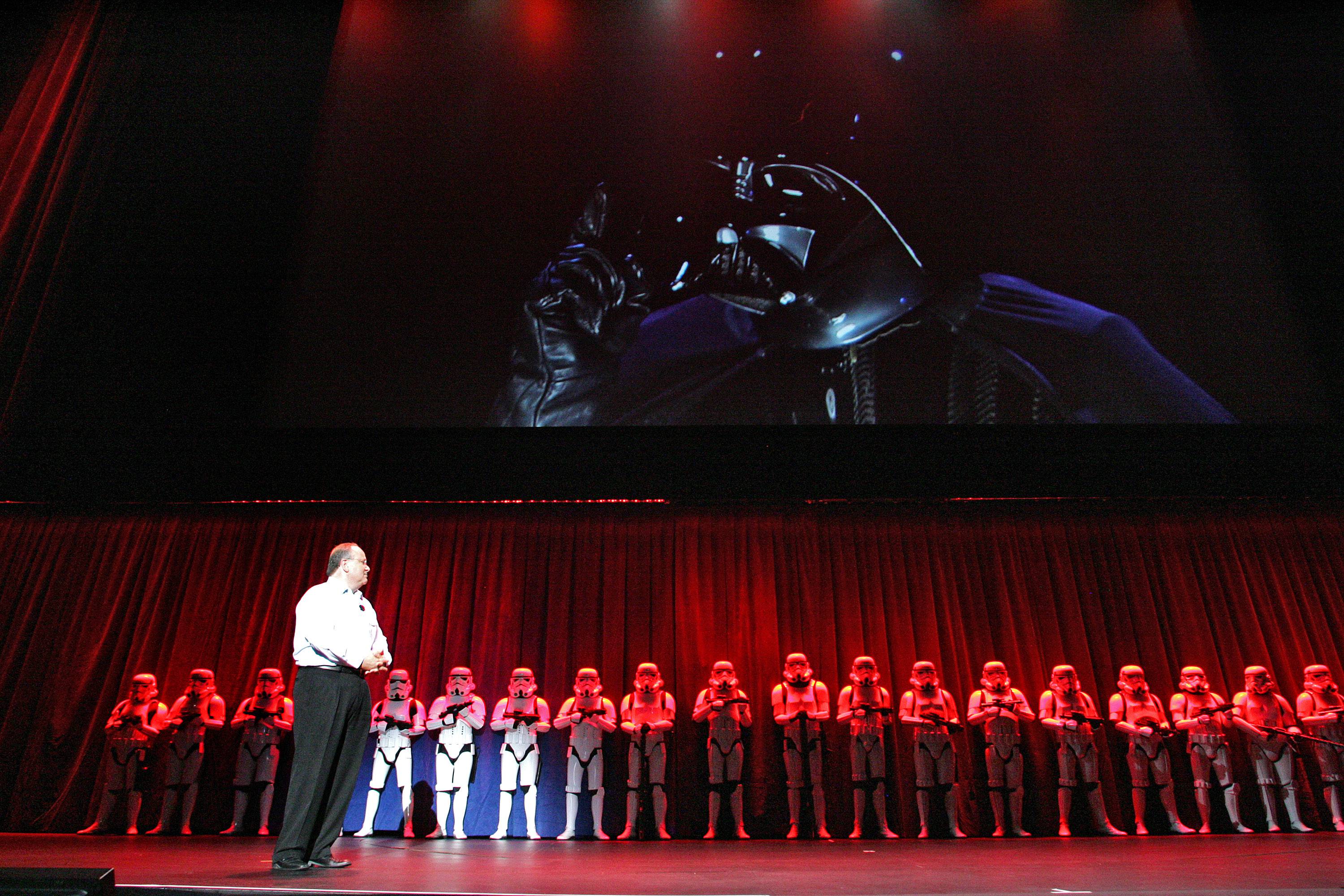 Kris Van de Sande
D23: Star Tours 2 Announced!
September 12, 2009
Here's Brian, live from D23.
Since George Lucas took the stage at Celebration 3 in 2005 and announced Star Tours 2 everyone has been speculating what the story is going to be. But the wait is over! Star Tours 2 just got announced for 2011! Walt Disney Parks and Resorts Chairman Jay Rasulo came with the surprise at the end of the show:

"I'm sorry to tell you that as of October 2010, Star Tours will be closing," followed by an invasion of stormtroopers on-stage (with the Imperial March of course. Then the Dark Lord Of The Sith, Darth Vader himself, came on a video link, to bring the Disney crew "back on schedule."
"You didn't let me finish! We're closing Star Tours in order to create a spectacular new adventure. We're going to do things with Star Tours that have never been done in any theme park attraction, at any theme park anywhere," added Rasulo.
The new experience will be in 3-D, an all new ride that includes many of the new worlds and elements from the more recent Star Wars movies. Rasulo introduced a Disney Real-D 3-D clip that threw the Starspeeder 1000 (yes, not 3000, the released promo images showed us a brown/gray tinted Starspeeder 1000) into the thick of the Boonta Eve Podrace. Disney fans in attendance were also given one of three exclusive numbered Star Tours II preview poster, one with the iconic mask of Darth Vader topped with the title, "JOIN ME." The Yoda poster with the title, "THE FORCE IS STRONG IN THIS ONE." The third poster features C-3P0 with the classic line "HERE WE GO AGAIN."
For now, the updates only will only hit California and Florida, with no word on Paris or Tokyo.