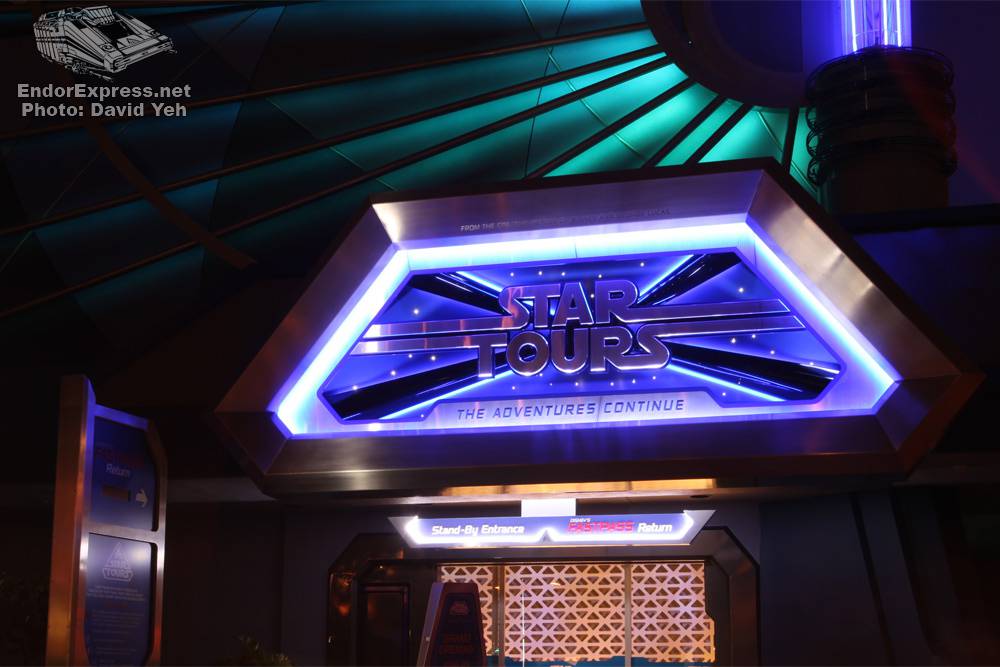 Star Tours After Dark
It's been a busy weekend for Star Tours as Cast Members were able to get their own preview of the attraction on Sunday.  The queue effects are all in working order as is the attraction itself.  The marquee has been looking spectacular at night and as the Disney Parks Blog executes their Star Tours Meet Up on Friday, expect more updates from us in the coming week!
And following up with our Star Trader update last week, you will find additional photos from the store including some from the layover in the Starcade.  According to some front line Cast Members, the Starcade merchandise set-up will remain through the summer but we'll of course try to find a more concrete answer for you.