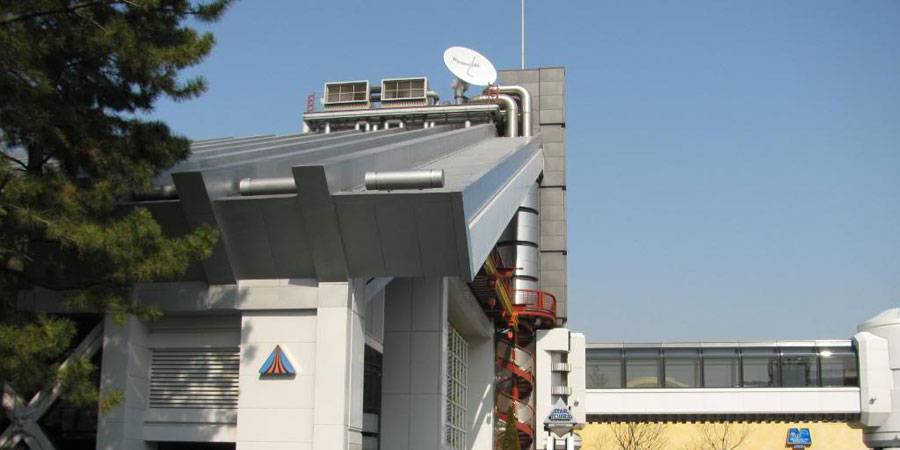 Kris Van de Sande
Star Tours: The Adventures Continue opening in Tokyo Spring 2013
November 17, 2011
We have the press release that confirms the original version of Star Tours is scheduled to close April 2, 2012. Star Tours: The Adventures Continue has a scheduled opening in the Spring 2013 at Tokyo Disney Resort.
FOR IMMEDIATE RELEASE
November 16, 2011
Publicity Department Oriental Land Co., Ltd.
Tokyo Disneyland Attraction Star Tours to be Reintroduced in a New Version!
Star Tours: The Adventures Continue Opening Spring 2013
URAYASU, CHIBA— Tokyo Disneyland® Park announced that its attraction Star Tours in Tomorrowland will be revamped, reopening with the new title, Star Tours: The Adventures Continue. The new version of the attraction will open in spring 2013.
The current Star Tours is an immersive motion-based adventure that lets guests experience the thrills of space travel in the world of the Star Wars film series. The attraction opened at Tokyo Disneyland in 1989, and now after more than 20 years, it still remains popular among guests of all ages.
The main feature of the revamped attraction is that guests can enjoy the thrills of a new and unpredictable experience with every ride. The ride is comprised of several scenes, each with multiple scenarios for each scene that are selected at random. This means that guests never know what they will encounter out of the more than 50 possible story combinations for every ride. The attraction will also feature 3-D images for the first time, allowing guests to feel like they've truly entered into the world of the Star Wars film series.
Star Tours: The Adventures Continue promises manifold fun and thrills for guests of all ages – for fans of the Star Wars series as well as those unfamiliar with the film. The attraction will create a whole new world of excitement in space travel at Tokyo Disneyland.
Attraction Facts
Opening date: Spring 2013
Duration: 4 minutes 30 seconds
Capacity: 40 seats per cabin
Number of cabins: 6 cabins
Investment: About 7 billion yen
Note: In preparation for this renewal, Star Tours will close as of April 2, 2012.
For inquiries please contact:
Tokyo Disney Resort Information Center 0570-00-8632 (9:00 a.m. – 7:00 p.m.)
Note: From overseas, and from some mobile phones and IP phones, please call 045-330-5211.