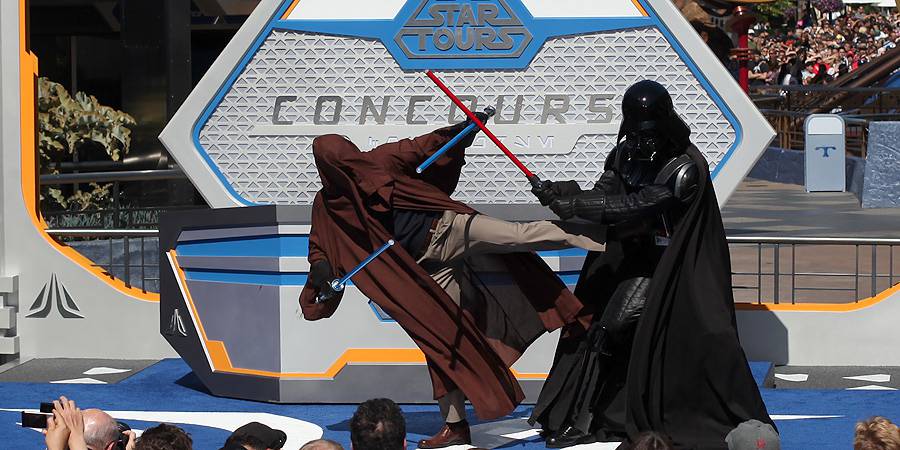 David Yeh
Star Tours: The Anniversary Continues
June 3, 2013
It wasn't quite so long ago in our very own galaxy that Star Tours: The Adventures Continues opened its gates to Disneyland guests just two years ago. On this day, guests were able to line up to experience the new locations for the very first time. While we still remember Star Tours' actual birthday as January 9, 1987, the updated version turns 2 years old today. Have you gone on a celebratory ride today?
The Little Mermaid Ariel's Undersea Adventure at Disney California Adventure also shares this same milestone with Star Tours: The Adventures Continue.
Take a look back in time to the opening ceremony at Disneyland.