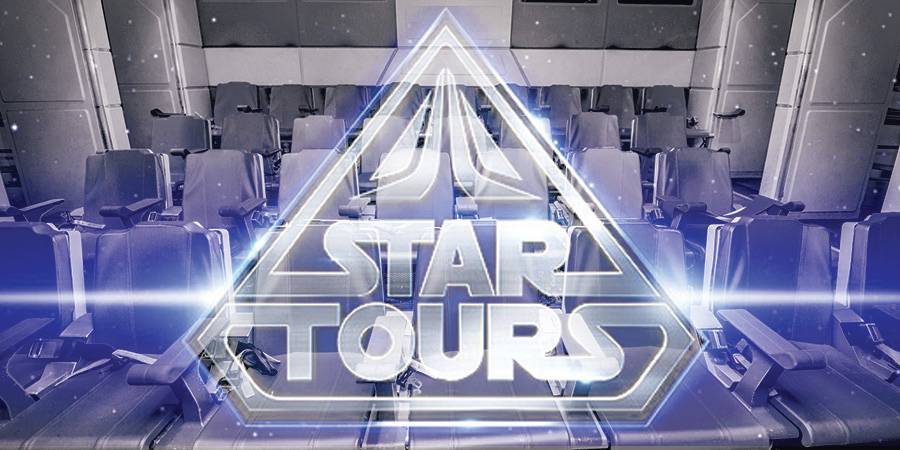 Kris Van de Sande
Star Tours buzz in Paris
May 20, 2015
Disneyland Paris Fansite ED29 posted a new article on things happening with the 2017 Star Tours update in Paris. Here are some interesting tidbits of differences of the other versions.
Of course, all this info comes from one source, so thread with caution.
There hasn't been a new attraction in Parc Disneyland since Buzz Lightyear Lazer Blast.
Lately, bays have been closed one by one for mystery updates. According to the site the flight mechanism is updated bay by bay while the rest of the attraction is still open for guests. The works will continue until October 2015.
Imagineering wants to implement the new ride in the best way possible, but on a strict schedule.
When the attraction closes, all decorative elements will be changed as it did in the other parks
The cabins themselves will not be replaced, because the ones in Paris are much more sturdier than the other ones that need replacing every 15 years.
In September 2014 testing happened of the movement system in one cabin with the Star Tours 2 video, but without the 3D effect. Apparently only minor adjustments are needed to the system.
The Starspeeders will be updated with laserprojectors, instead of the regular bulb projectors in the other parks. Interesting enough, Ratatouille was originally planned to also use laserprojectors, but technology was too new for implementation then.
Sector 2 will also feature the same luggage zone as the other films. Old (new) RX pilots will be placed in the pit.