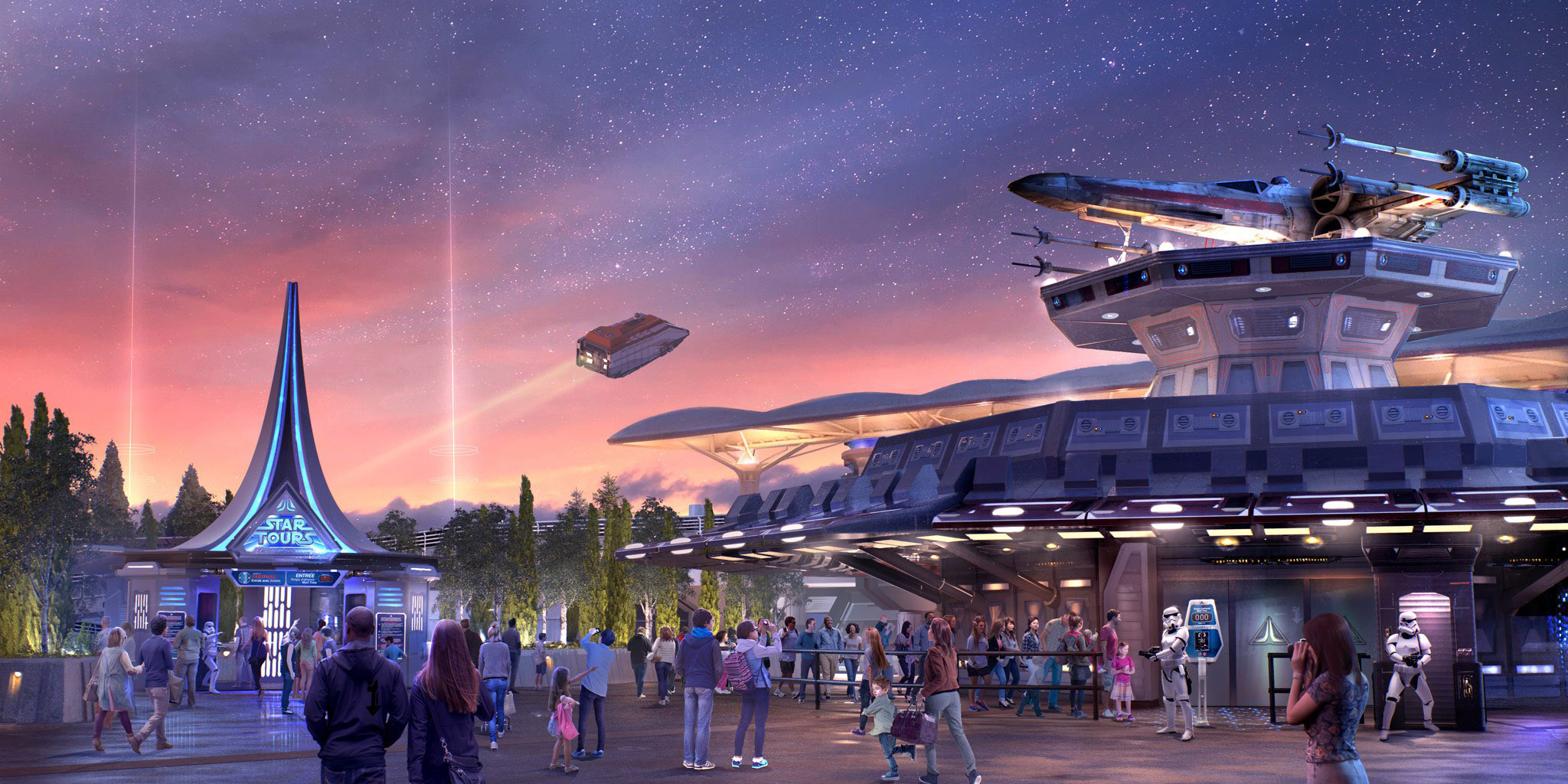 Kris Van de Sande
Star Tours 2 soft-opens to Cast Members in Paris
March 18, 2017
Today, Star Tours : l'Aventure Continue went into Cast Member previews at Disneyland Paris. We now can reveal some interesting changes to the version you would find in Florida.
The antechamber where there used to be a map of the galaxy, is updated now with a digital departure board. This room does not exists in Florida
C-3PO now has an extended platform and a massive guardrail placed around him. While looking unwieldy and limiting the view of our favourite Goldenrod, this apparently is due to French health & safety regulations, protecting any workers that have to do maintenance on the protocol droid. Let's hope this will be fixed in the future.
G2-4T and G2-9T have been redressed to look brand new in all other three Star Tours starports, but in Paris, the Audio Animatronics of the droids seem to be brand new models. Apparently the originals have been boxed up and stand close to a boxed-up RX-24.
That's all the changes we could see from Cast members posting pictures. Enjoy these tweets.
Don't forget to tune in Sunday 26th of March for our coverage of the opening of Star Tours : l'Aventure Continue!