@the_cw29
Galaxy's Edge – The New Normal
July 16, 2020
Disney's Hollywood Studios in Walt Disney World officially returned from lockdown today with a new standard of operating procedures, along with revised steps in order to assure safety among guests. The entire resort has implemented mandatory face coverings (masks), social distancing of 6 feet between parties, and frequent hand washing and or sanitation. For Galaxy's Edge and its attractions, it does mean a few changes in how you experience Millennium Falcon: Smuggler's Run and Rise of the Resistance.

Let's start with Rise of the Resistance, still a *new* attraction and one in high demand. Guests are asked to use their apps to sign up for a time slot at 10am, 1pm and 4pm. Slots to fill up quick despite having more opportunities to grab one. But the beauty is that you don't need to be there right at dawn to ride (still recommended though to increase your chances).

Once inside, you'll see markers aiding you in where to stand. Clear dividers have also popped up in areas where switchbacks are required.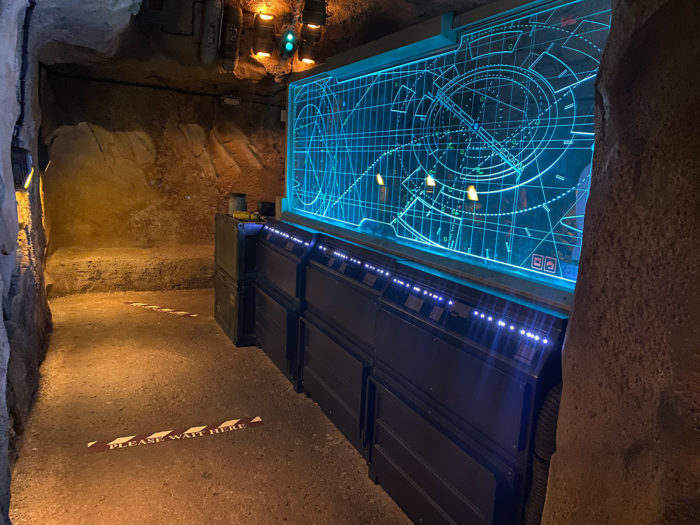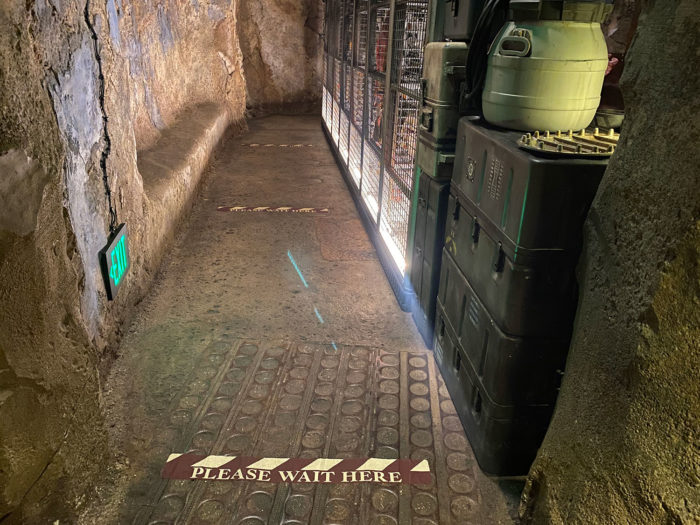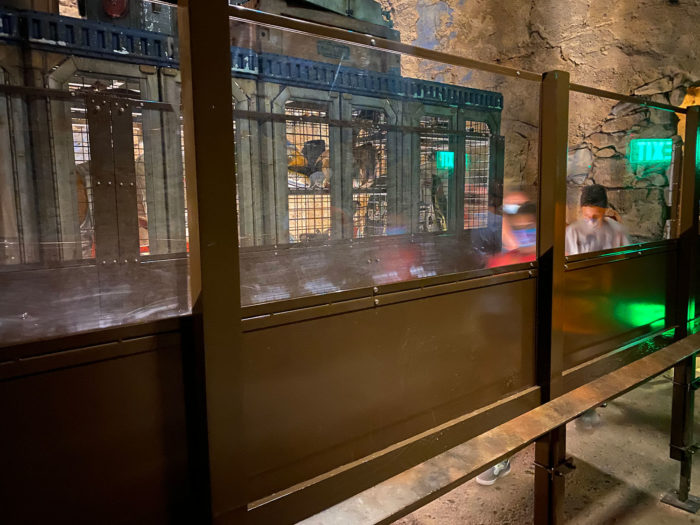 For the pre-show, markers are put in place for your group to stand in. You may just get an entire transport for yourself!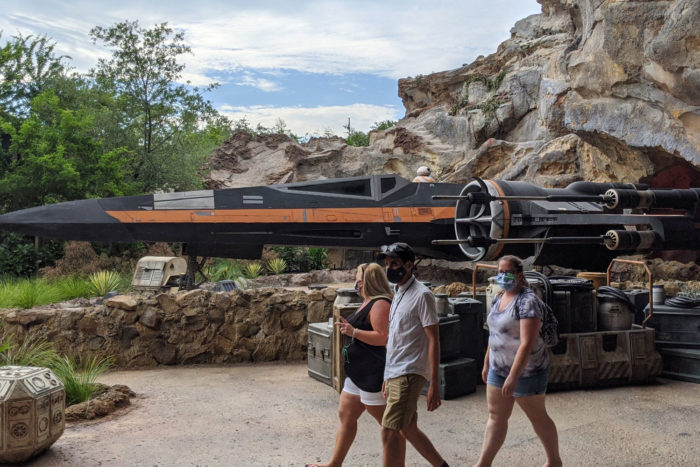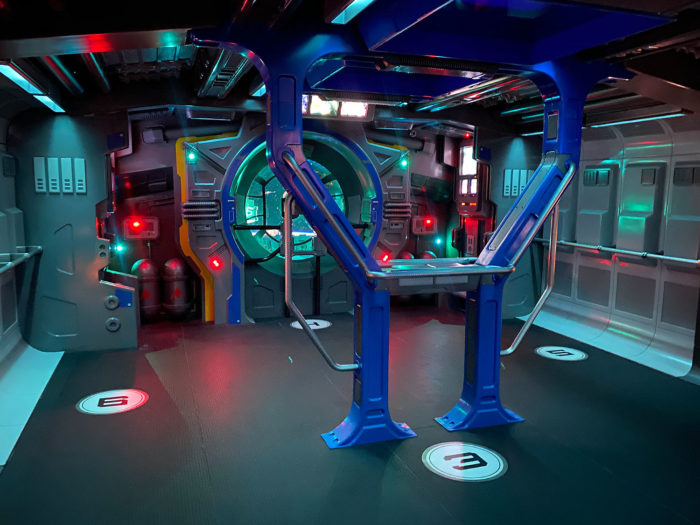 Markers are placed throughout the First Order's Star Destroyer, as are dividers. Groups will get their own transport when riding.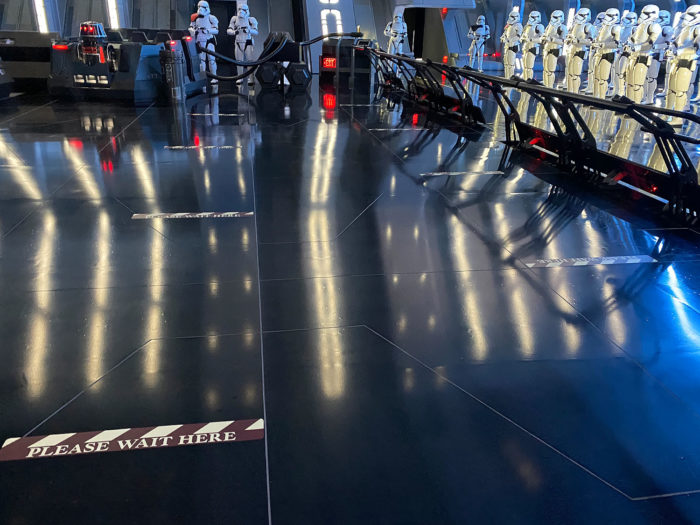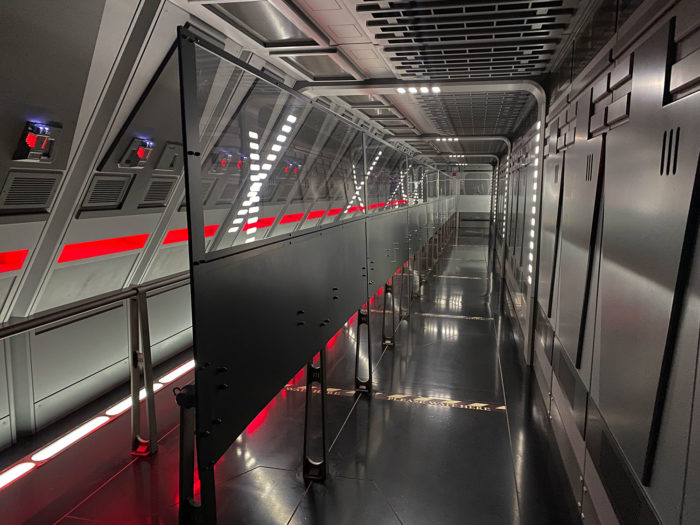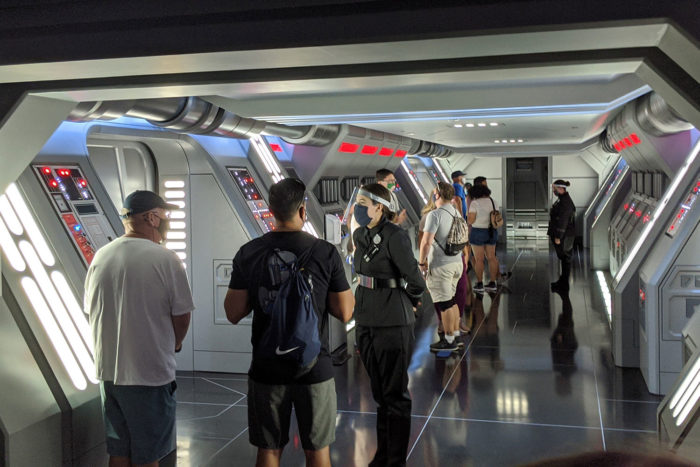 For Millennium Falcon: Smuggler's Run, social distancing is still required and Hondo Ohnaka is still there, but sticking around to hear what he has to say isn't part of your mission this time! If the line moves forward, so do you. It is also now one party per cockpit, so you'll have to decide amongst yourselves who's going to be pilot. The job cards with your job title are a thing of the past.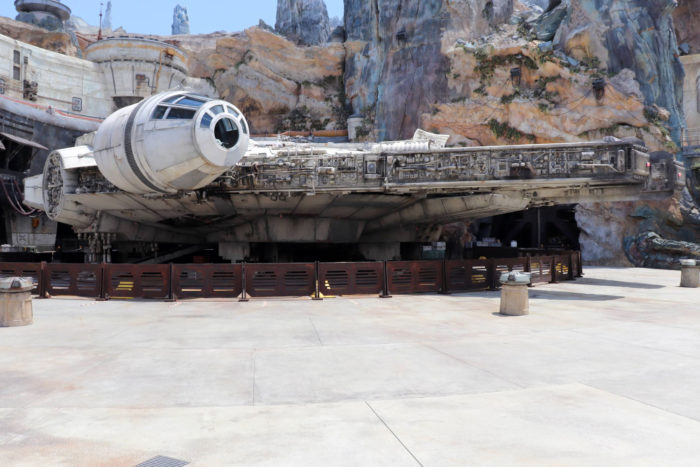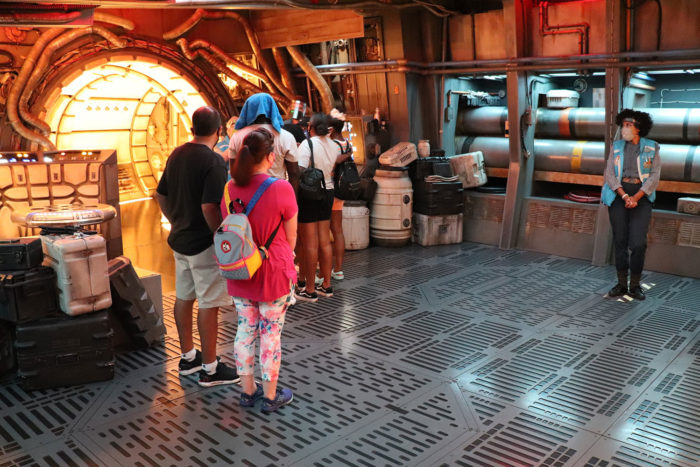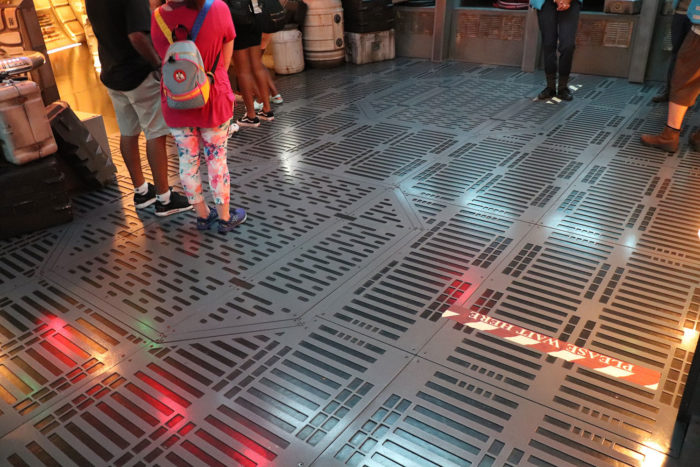 Elsewhere in Galaxy's Edge, signs and audio recording announcements remind guests to wear face coverings and keep their distance.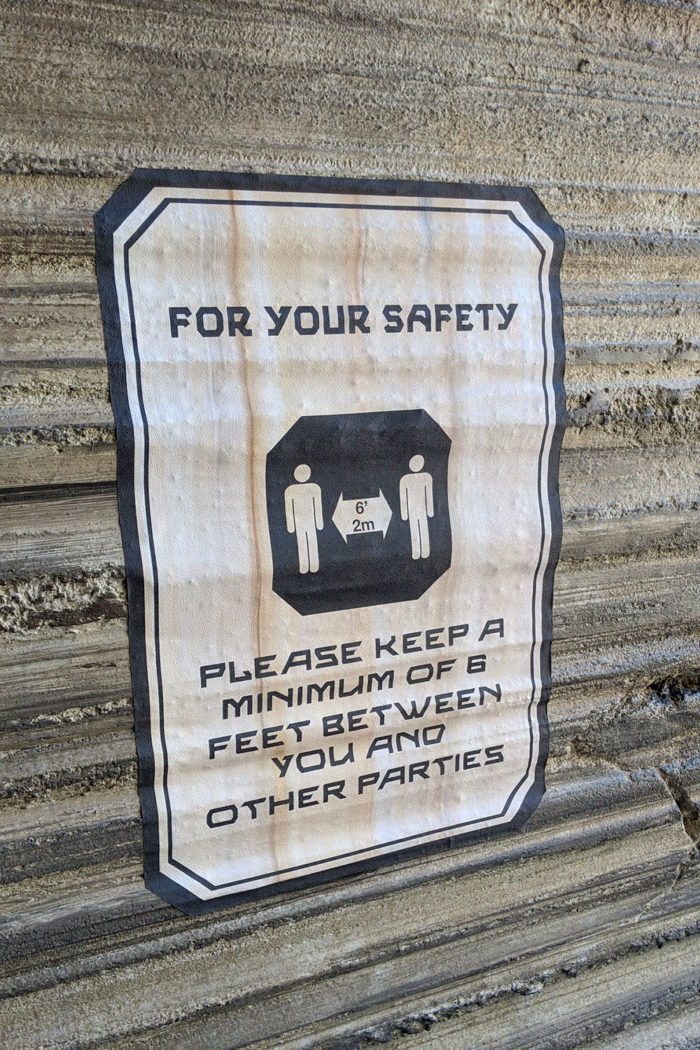 There are areas dubbed the RELAXATION STATION, where you can grab a table and remove your mask for a little bit.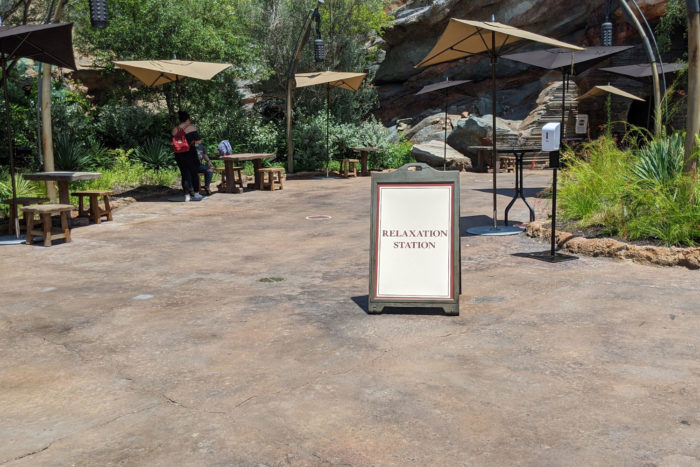 As for our old friend Star Tours, dividers built out of child seats have been placed in the aisles to separate groups, with an empty aisle in between.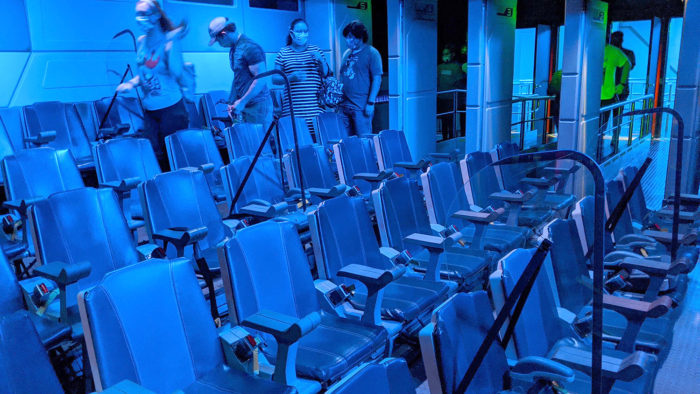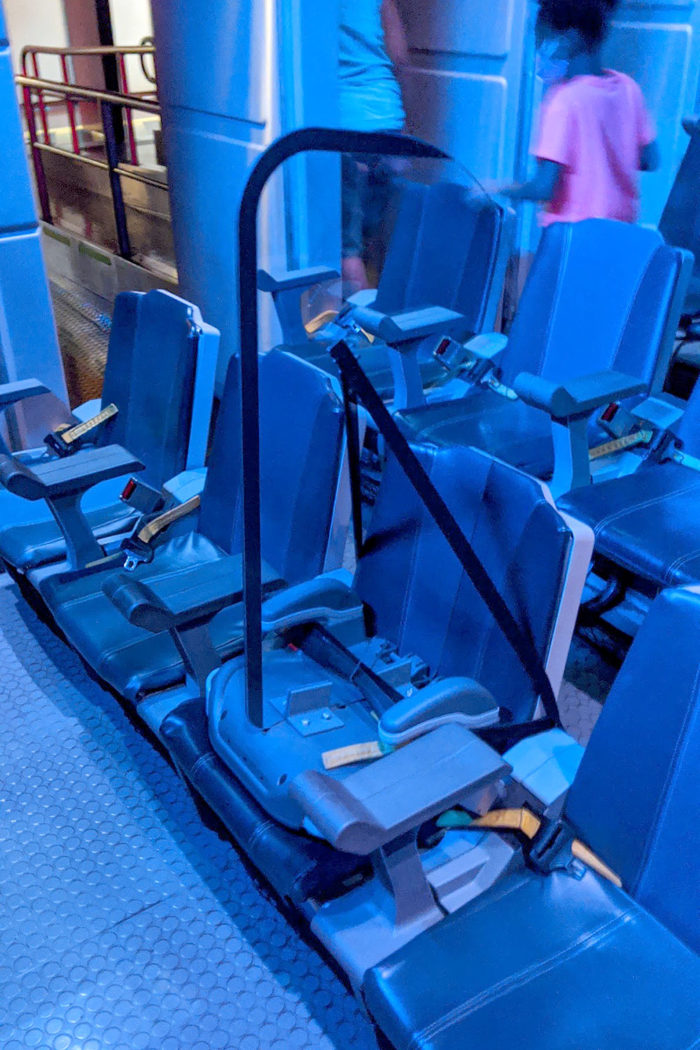 What do you think? Are the new implementations worth the trip to Walt Disney World? Let us know your thoughts!