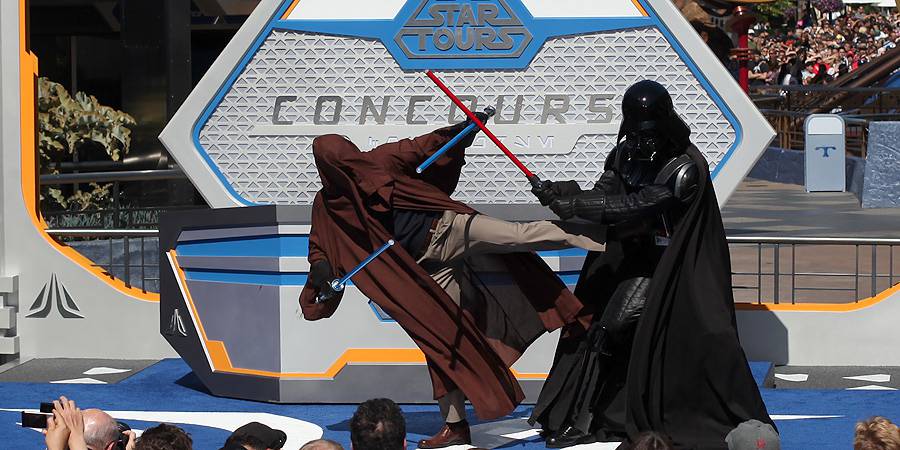 Kris Van de Sande
Star Tours Grand Opening Ceremony
Article
June 6, 2011
After weeks of Cast Member and Annual Passholder previews, Disneyland was finally able to conduct the launch of STAR TOURS: THE ADVENTURES CONTINUE on June 3, 2011. There was no gala or explosions on the west coast but plenty of Stormtroopers, Jedi Knights, and Darth Vader were on hand for the celebration.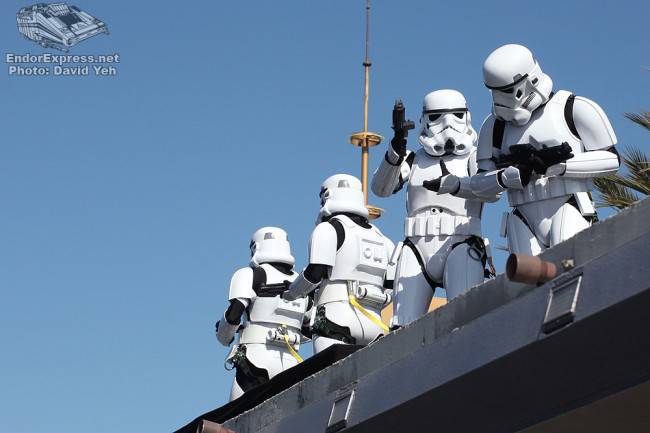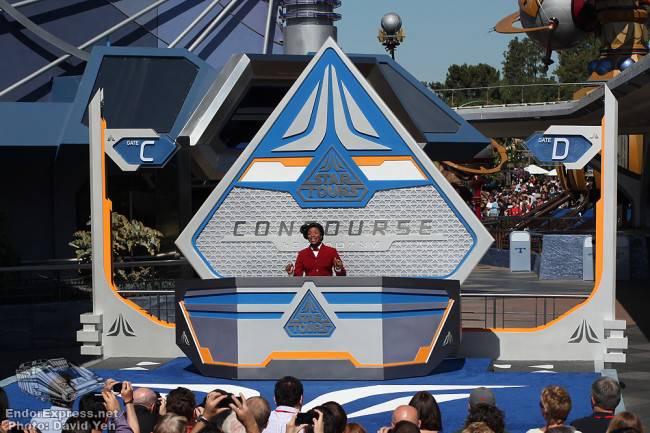 Our media host Angela (dressed in a familiar hairstyle) is operating the Star Tours front desk with only one seat remaining. Who will it go to? The Jedi or Darth Vader? An all out war (or the best of the Jedi Training Academy can offer) takes place until a mysterious Jedi appears with two lightsabers, double-fisting Darth Vader into submission. This mysterious warrior earns the last seat but who is he?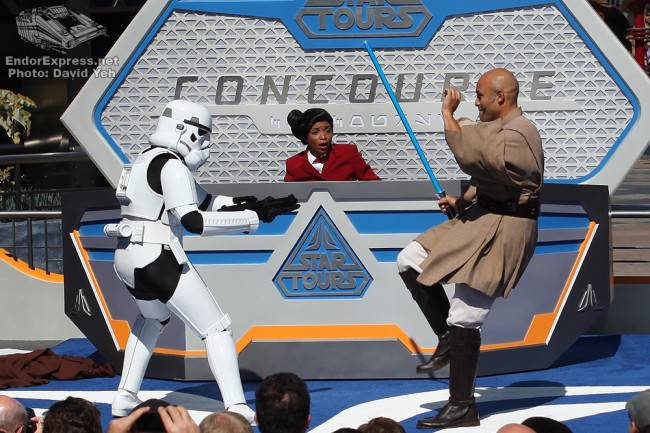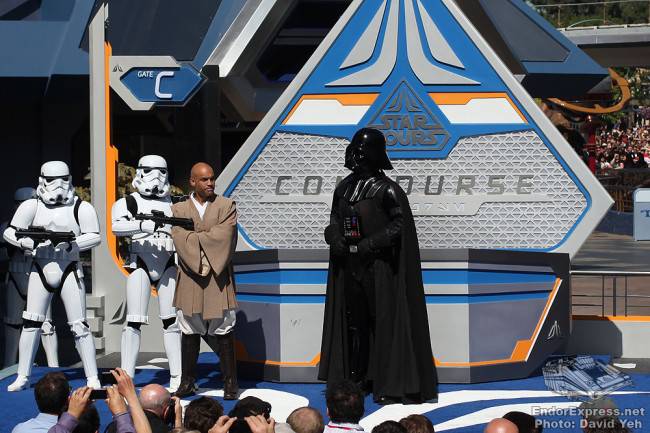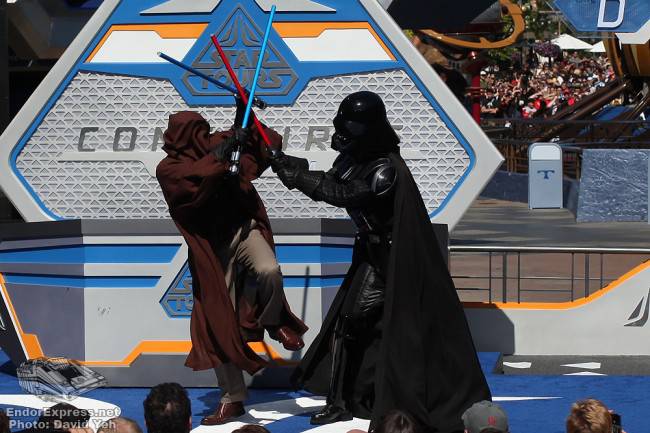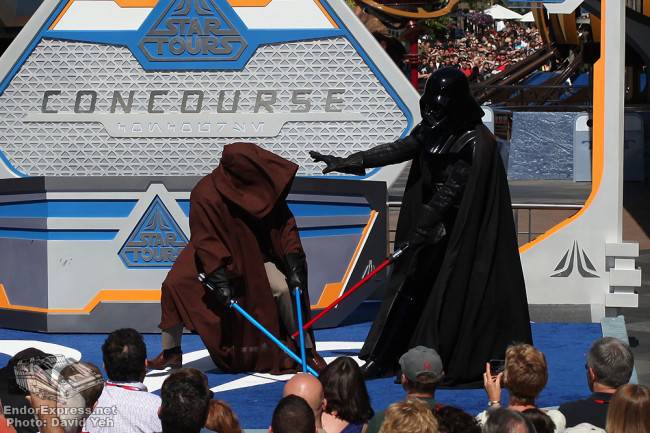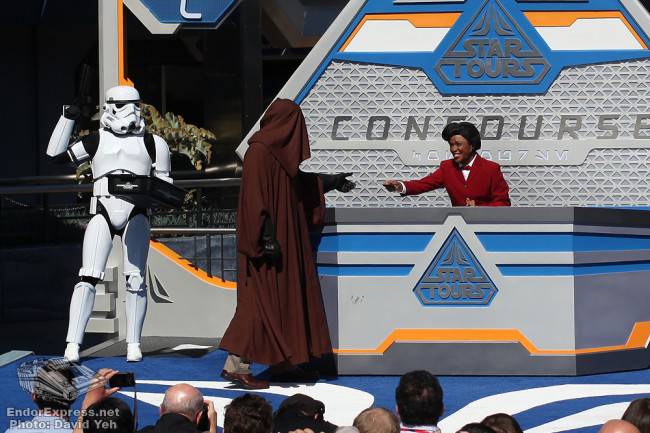 Why, he's Walt Disney Parks & Resorts Chairman Tom Staggs and without breaking a sweat, introduces us to the brand new attraction while thanking many of the hard working Imagineers and ILMers for their time and dedication.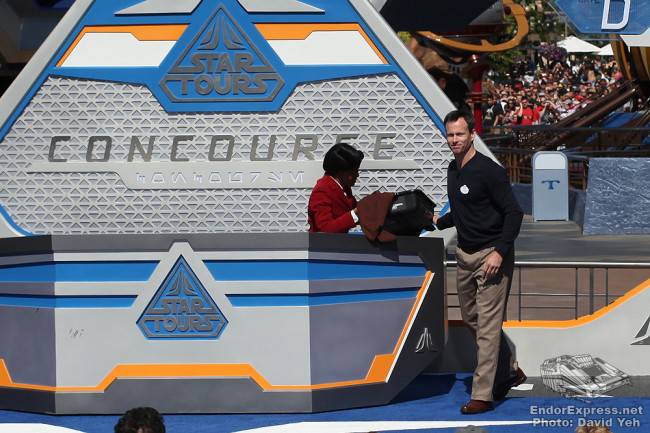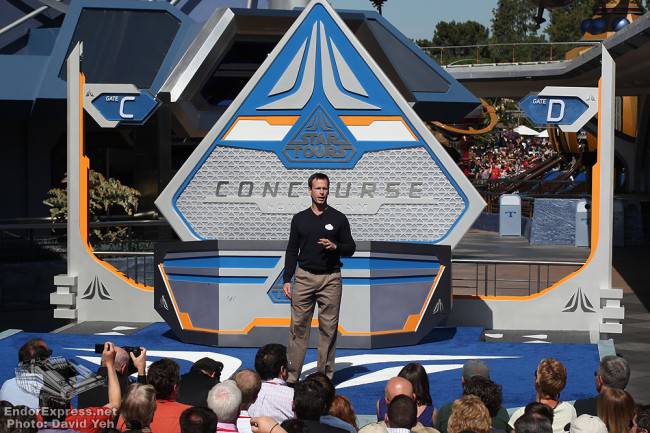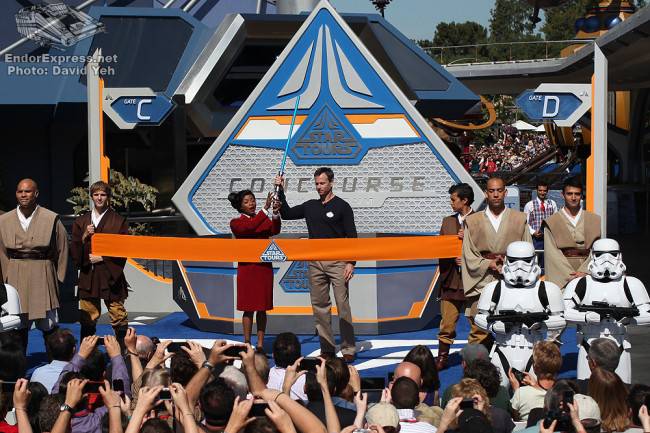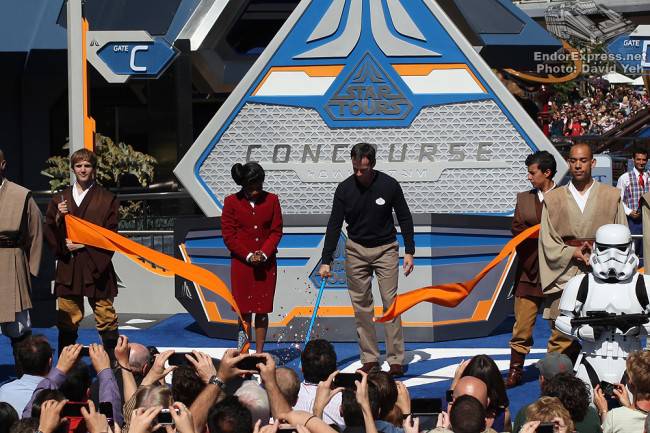 The ribbon is cut and Disneyland's version of Star Tours: The Adventures continue is at last open to the public. With 54 possible combinations, lines remained at an average of 3 hours. But of course, we waited this long for an updated attraction, what's a few hours?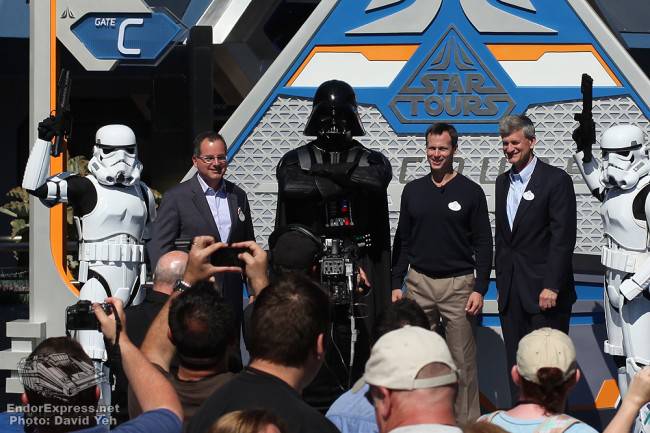 While the celebration didn't come close to matching the celebrity clout that Disney Hollywood Studios had, kudos still goes to the Imagineers and Disneyland team that delivered this attraction successfully.