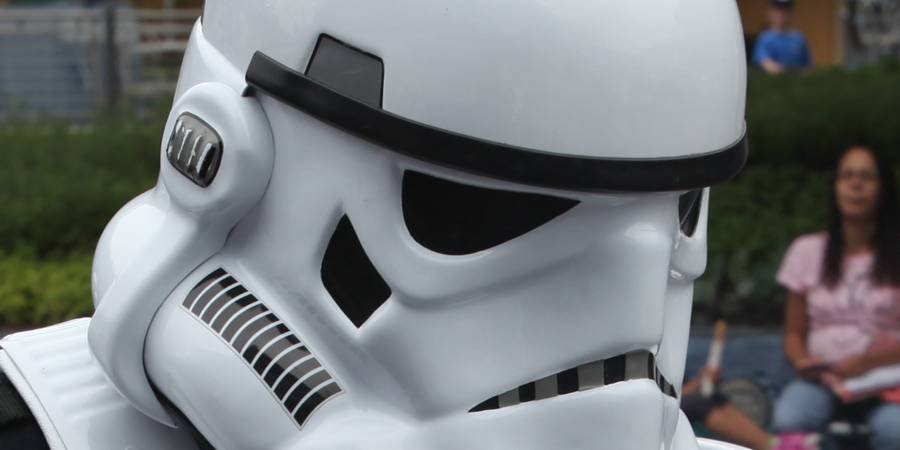 Kris Van de Sande
Look, Sir… Stormtroopers
December 23, 2011
A duo of Stormtroopers have been having some extra curricular fun in Tomorrowland these days in between showings of the Jedi Training Academy. Our Bothan spies tell us that this pair of Stormtroopers (who aren't at their post) visit with Disneyland guests, pose for photos, and even have some fun with the poor souls waiting in the over-flow queue area of Star Tours.
Click ahead to see more photos of this activity and go ahead and see them for yourselves! If you do see them, feel free to comment on your experience below.
While Boba Fett and The "Clone Wars" Captain Rex haven't been making appearances lately, it's still nice to see some extra Star Wars magic in the area. You may recall R2-D2 visiting Disneyland guests last summer.