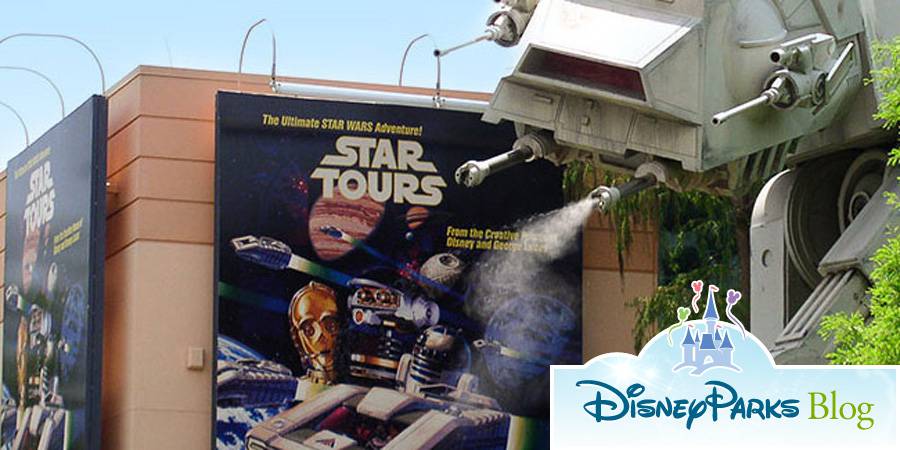 Kris Van de Sande
Disney Parks Blogs Star Tours
January 12, 2012
The Disney Parks Blog updated this week with two stories about our beloved Star Tours attraction. The first is a cute reminder of what began 25 years ago at Disneyland, showing a photo of Mickey Mouse along with our favorite droids. Note the marquee behind them as it says "A George Lucas Adventure" which was later changed to "The Ultimate Adventure STAR TOURS From the Creative Forces of Disney & George Lucas." In the later years, "The Ultimate Adventure" was removed.
The second story centers on the grand opening and dedication of Star Tours at Disney's Hollywood Studios, which debut on January 13, 1990. Their queue included an Ewok Village and an Imperial AT-AT.
For those stories and much more, visit the Disney Parks Blog!