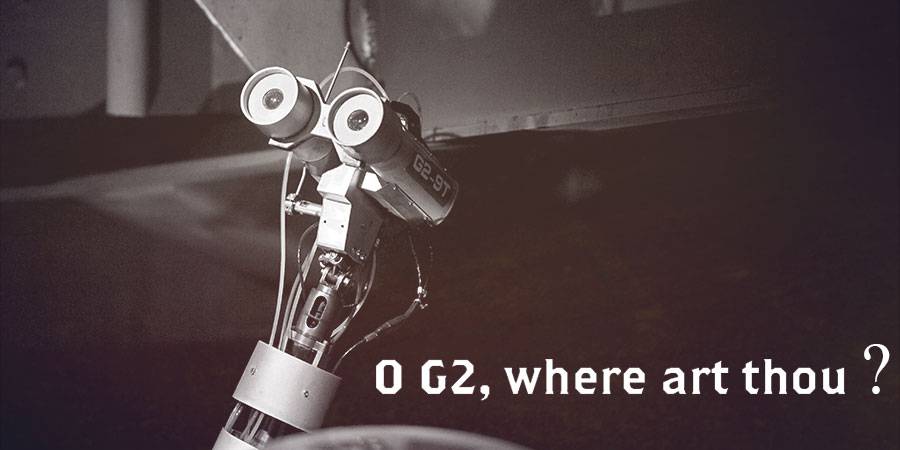 Kris Van de Sande
O G2, Where Art Thou?
March 18, 2013
This morning we received the odd news that the Paris versions of G2-4T and G2-9T are 'missing'. A YouTube video posted by Adnan17able show a walk-through of the French spaceport, but at the 1 minute mark in Secteur 2 (that's Deux), we can obviously see that our chatty goose droids are missing.
Because of the shaky handheld iPhone footage it's hard to see how the G2-9T base is looking, but we can see some sort of cloth covering the G2-4T terminal. This is quite familiar to the R2-D2 that went missing.
Another point of interest is that during the video you can't hear any of the geese droids chatting. All the other ambient sounds are still playing.
The 'mystery' soon got unraveled thanks to Mathias at Disneyland Paris.
"Being open 365 days a year, and Star Tours being an attraction that we never close completely (as repairs are being conducted bay by bay), we sometimes need to take out props or animated figures for refurbishment or reprogramming. So don't worry, they'll be back soon."