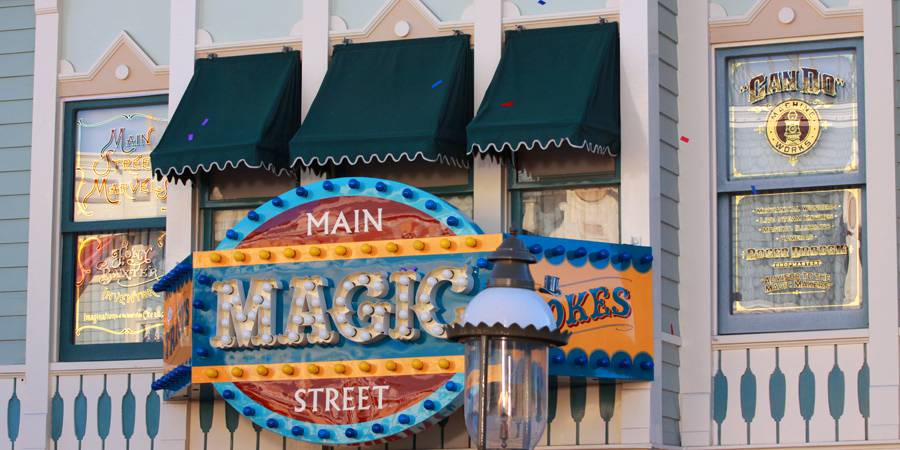 Brian Curran
Tony Baxter Gets His Window on Main Street
November 4, 2013
Walt Disney Imagineering's Tony Baxter has had quite a year, having been honored as a Disney Legend during the D23 Expo. But this past Friday morning at Disneyland, USA, he was bestowed an even grander honor (from a certain point of view): a window on Main Street. Getting a window on Main Street is a tradition that began with Walt Disney at Disneyland Park and was continued by his brother Roy for Walt Disney World. The very same traditions would continue onto the rest of the Disney Parks.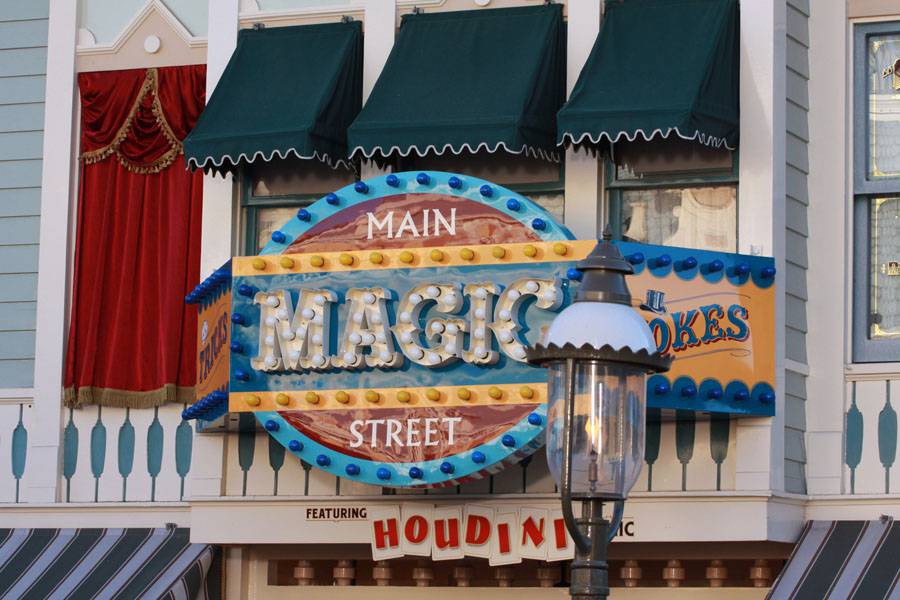 Now, as ecstatic as Baxter is at receiving this honor at the original Disney Park where he began scooping Ice Cream on Main Street, this isn't his first rodeo! Tony Baxter already has a window over at Walt Disney World under the fictitious group, The Camelot Corp, Road Show Installations. He is honored there alongside Dave Burkhart, Ed Johnson, and Gary Younger.
To be added to a window today, there are three requirements according to Disney Legend, Marty Sklar: 1) Only on retirement. 2) Only the highest level of service/respect/achievement. 3) Agreement between top individual park management and Walt Disney Imagineering, which creates the design and copy concepts. Tony Baxter has obviously hit all three of these requirements and then some.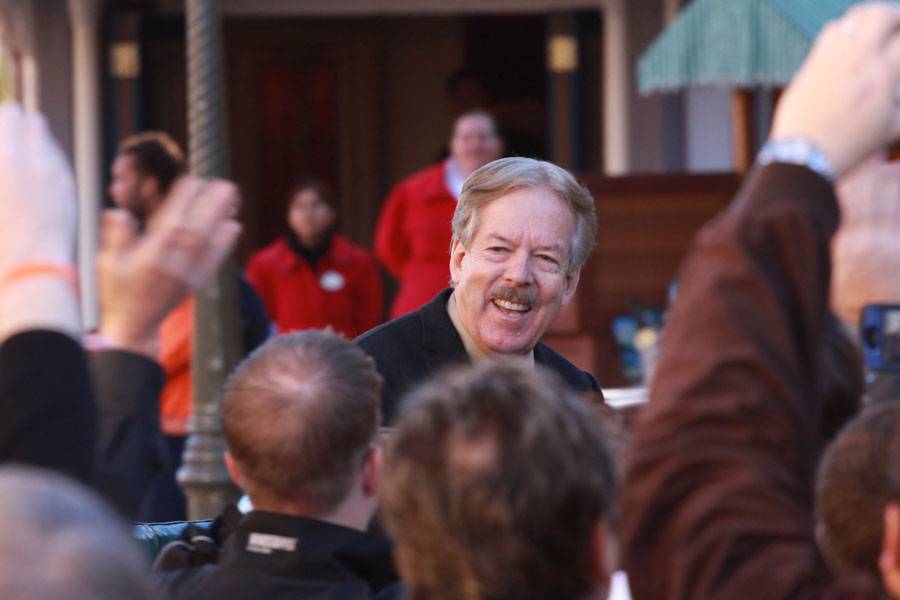 The weather on Friday, November 1st could not have been better. Clear skies and sunny, the celebration began with the Disneyland Band performing the main theme from Star Wars by John Williams. Truly fitting, as Tony helped shepherd in the Disney Company's original involvement with Lucasfilm and George Lucas.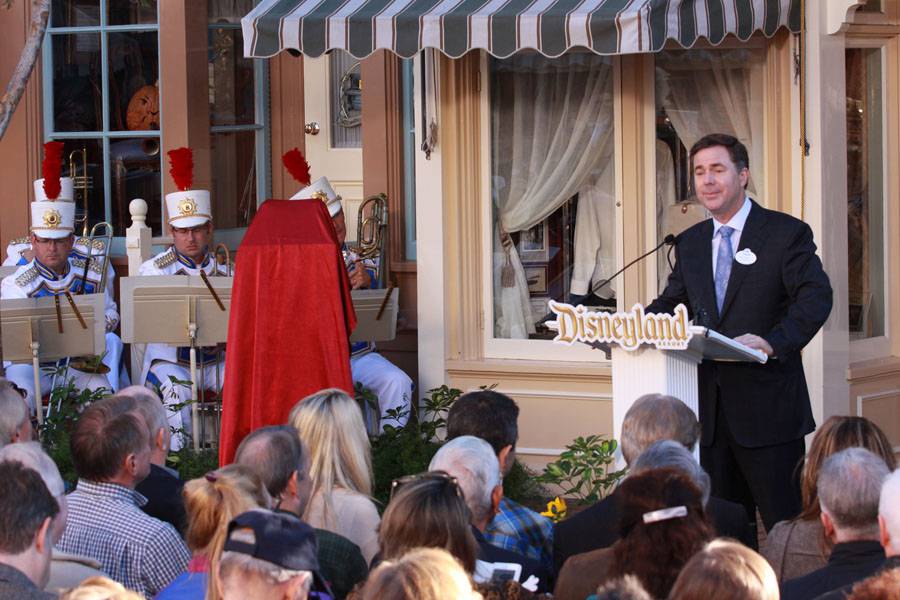 Tony Baxter was introduced to the ceremony at the Main Street Magic Shop on none other than Walt Disney's car and Disneyland President Michael Colglazier kicked off the festivities to introduce many past window honorees including Tony Anselmo, Kathryn Beaumont, Orlando Ferrante, Bob Gurr, Jack Lindquist, Richard Sherman, Marty Sklar, and Dave Smith.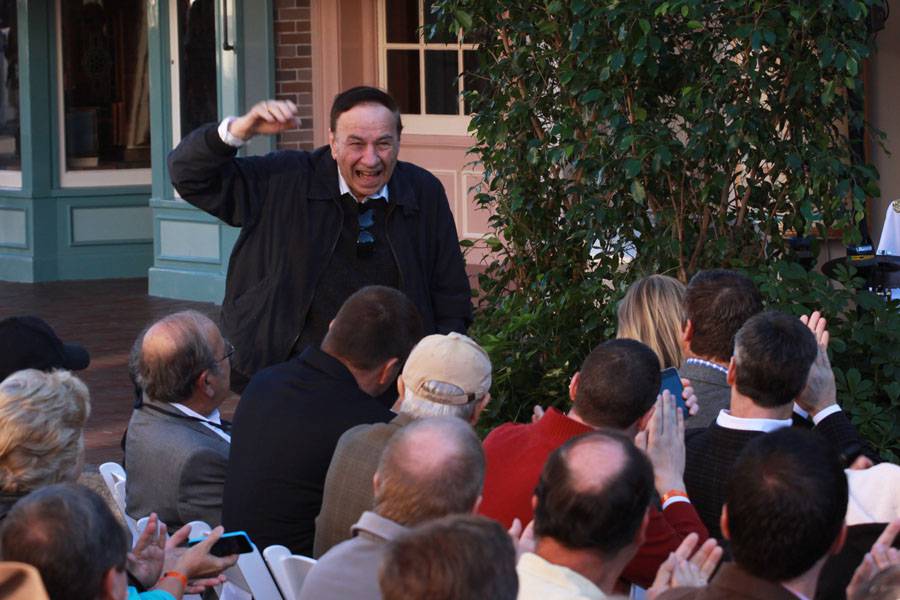 Chairman of Disney Parks and Resorts Tom Staggs then took the stage to provide some history to the window and to recognize Tony Baxter's achievements and efforts and a little bit about Tony's career with Disney, which began when he was 17 years old at Disneyland Park. "We've gone on some amazing journeys over the years. We've been to the old west. We've gone into space. We've even had a special journey into imagination."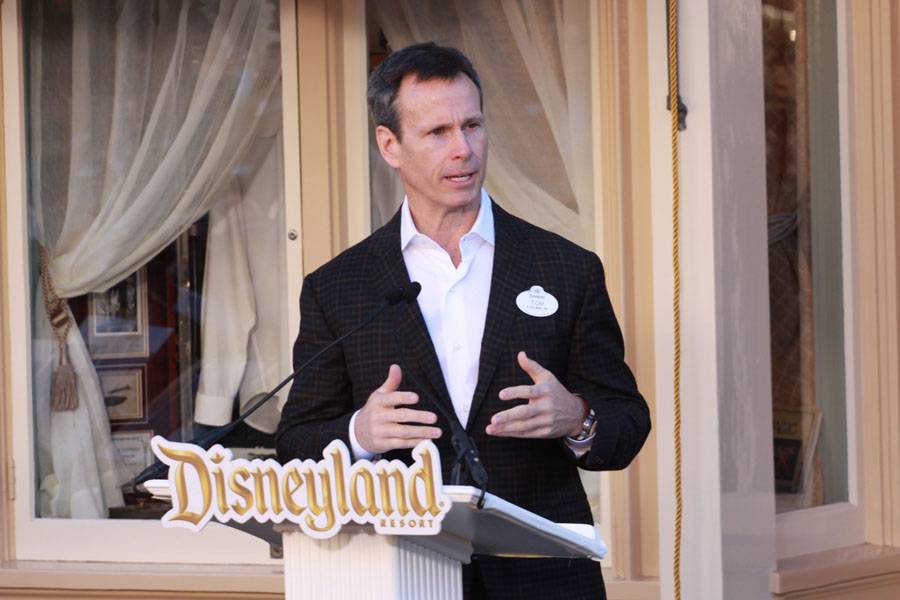 Bruce Vaughn, of Walt Disney Imagineering then took to the stage to talk more about Tony, saying that he is "an imagineer's imagineer" and highlighted Tony Baxter's efforts on mentorship at the company. "Imagineering is nothing without its next generation and you've had a big impact on that."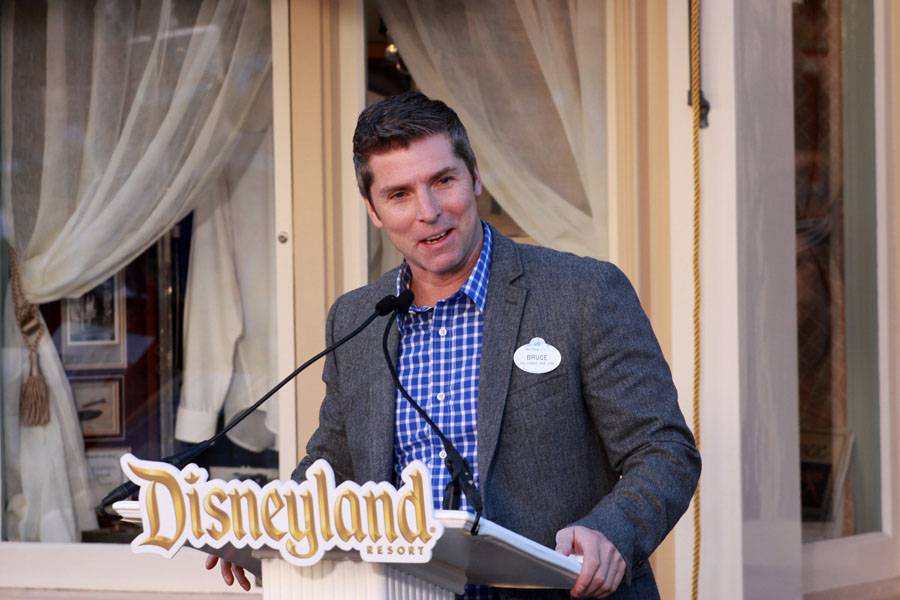 The window was finally revealed with the help of Mickey Mouse (naturally), a long with his replica window for him to keep. Tony Baxter then took to the podium (after playing a small prank on Tom Staggs about the size of his speech) to share his thoughts, feelings, and words about Disneyland and how he came to be a part of it. Baxter continued to emphasize the importance of mentorship in his life and payed tribute to the many who mentored him. Baxter also talked about the honor of being included on Main Street with so many wonderful artists. "This is Walt's park and this is where it all began. The names up on these windows gave the world a very magical kingdom, but more importantly, they created the yard stick by which everything that has followed Disneyland has been measured."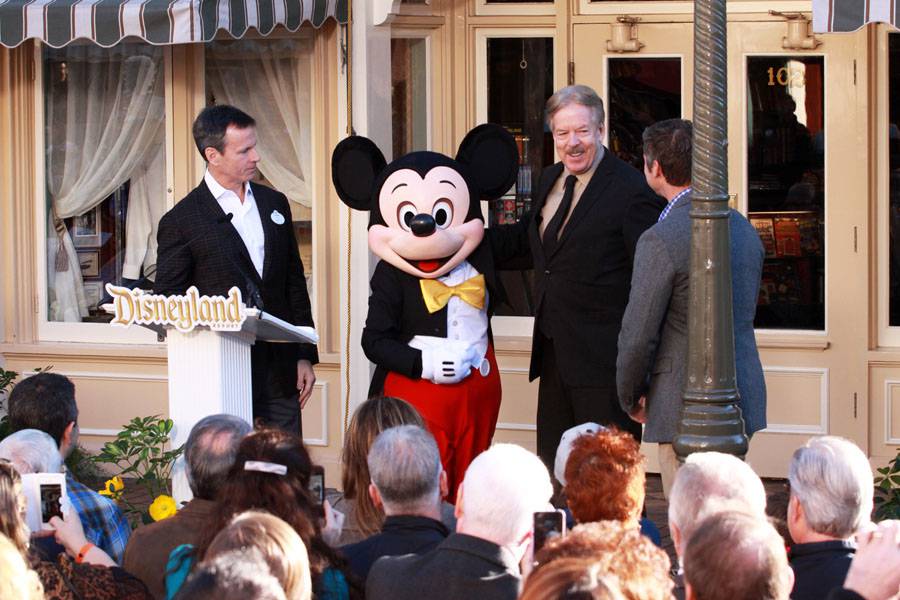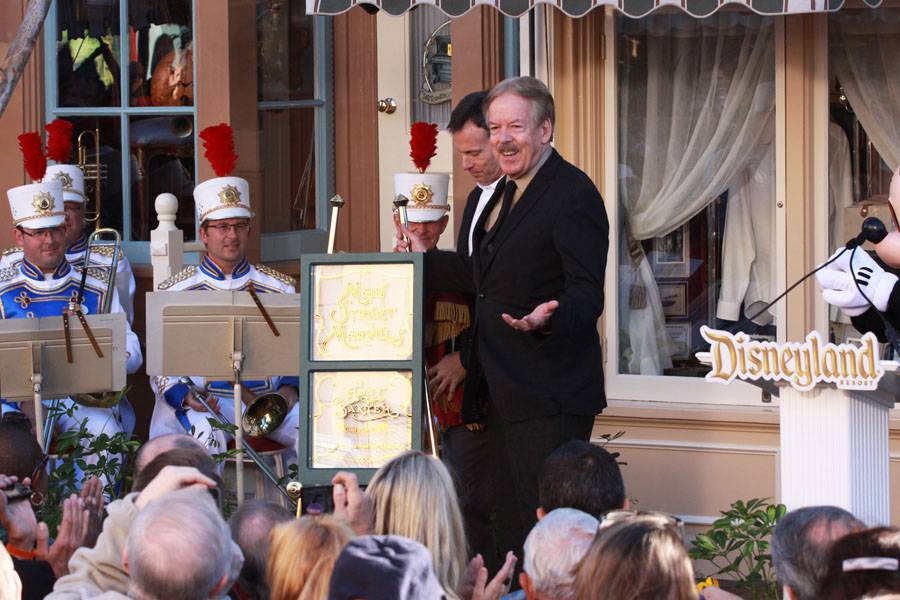 And with that, Tony received another standing ovation, and a very well deserved one. Congratulations to Tony Baxter for this amazing honor, and thank you for creating the many marvels that the world will enjoy for decades to come.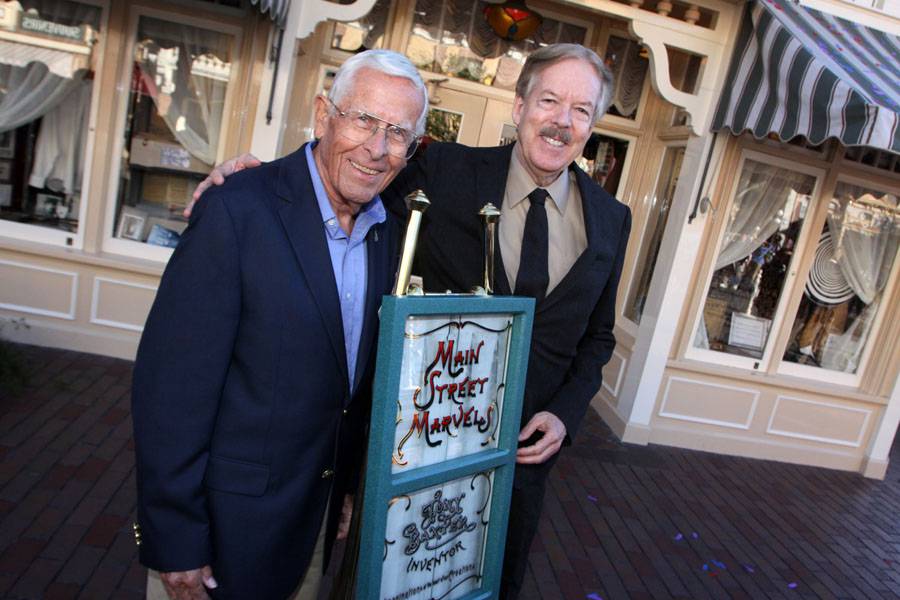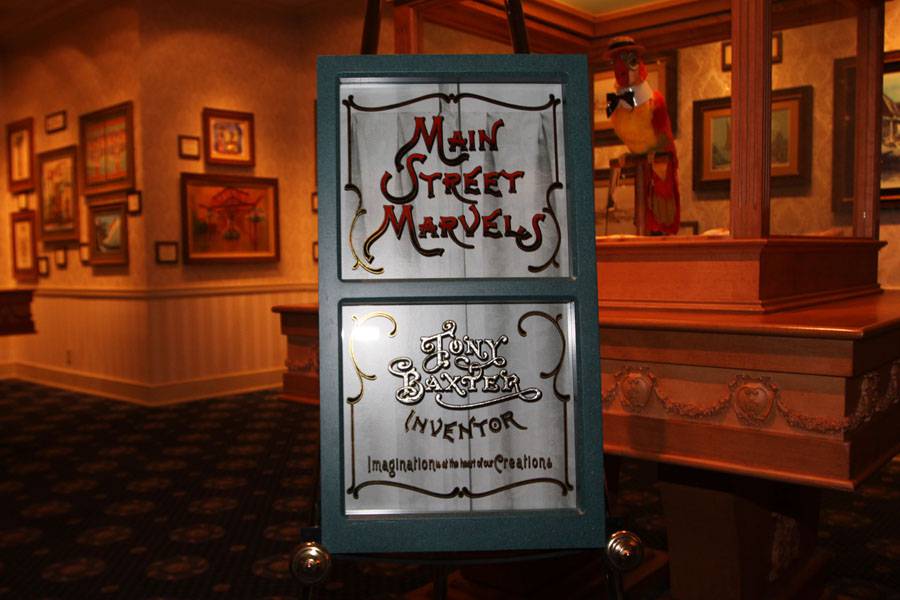 "As Imagineers, we believe that happy people make the world a better place and you have certainly made a lot of people very happy throughout your career. And so for all you have done and all that you will continue to do, and for your mentorship, we just want to say 'Thank You'." -Bruce Vaughn.
Photography by David Yeh