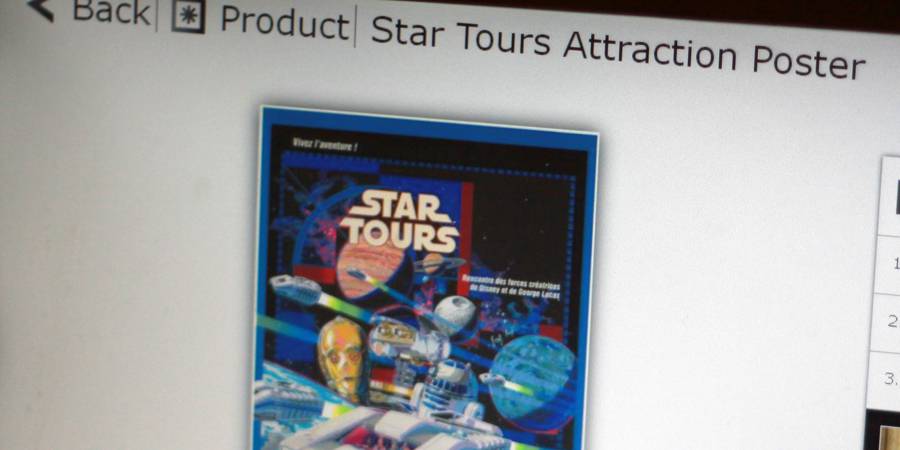 Brian Curran
Original Star Tours Poster is In Demand
May 6, 2014
We recently gotten word that the original Star Tours Attraction Poster was able to be purchased at Disneyland and we had to investigate. Sure enough, you really CAN own the poster from the first Star Tours at the Disney Gallery's In Demand art kiosks (and at other locations where In Demand is available).
The one thing you'll notice, however, is that the poster can only be found under Disneyland Paris. While the art isn't much different, it is somewhat disappointing that it won't say "Tomorrowland", but fans of the original art will be happy to have the chance to display it on their wall.
You can print the art on paper or canvas in a variety of sizes and of course price ranges. Custom framing is also an option and usually a good idea.
We're pretty stoked that this is finally available to own but we are curious why the original Disneyland version isn't available. If you have an answer, we'd love to find out! Until then, check out the In Demand kiosks for your Star Tours Attraction Poster!