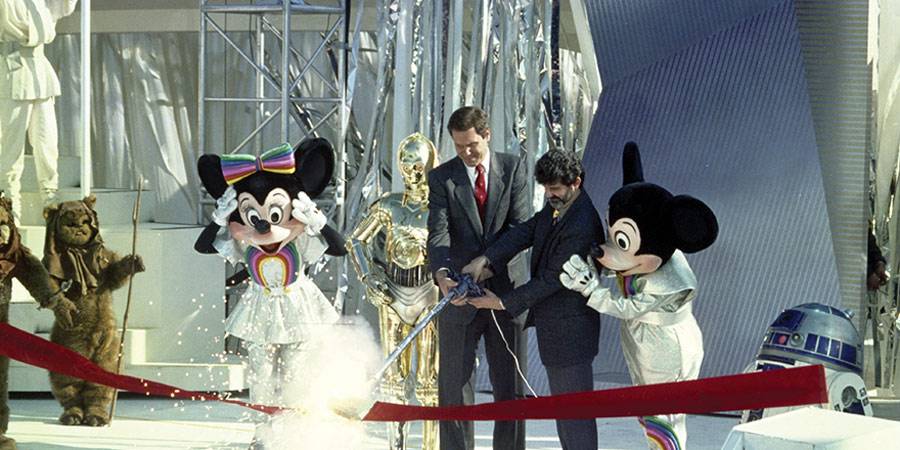 Kris Van de Sande
Happy 28th to Star Tours!
January 9, 2015
January 9, 1987 the original Star Tours opened in Disneyland. We thought we would celebrate the occasion with a look back at some of our interviews with those who worked on bringing the famous Star Wars attraction to life.
Happy 28th to Star Tours!

First of all, we talk to ILM Legend Dennis Murren, who directed most of the ride.
Interview with ILM legend Dennis Muren.
Continuing, we asked Tim Fitzgerald about his memories of creating Star Tours.
Our first interview with Imagineer Tom Fitzgerald.
No Disney adventure is complete without music, so we interviewed Richard Bellis.
Interview with composer Richard Bellis.
To close this celebration, star of all the Star Wars films, TV shows and more, Anthony Daniels, who performed C-3PO as well in all the of the attractions worldwide, sent us a greeting celebrating the 20th anniversary.
A nice anniversary note Anthony Daniels sent us for Star Tours 20th!
Want to explore more? Check out our entire Star Tours section!