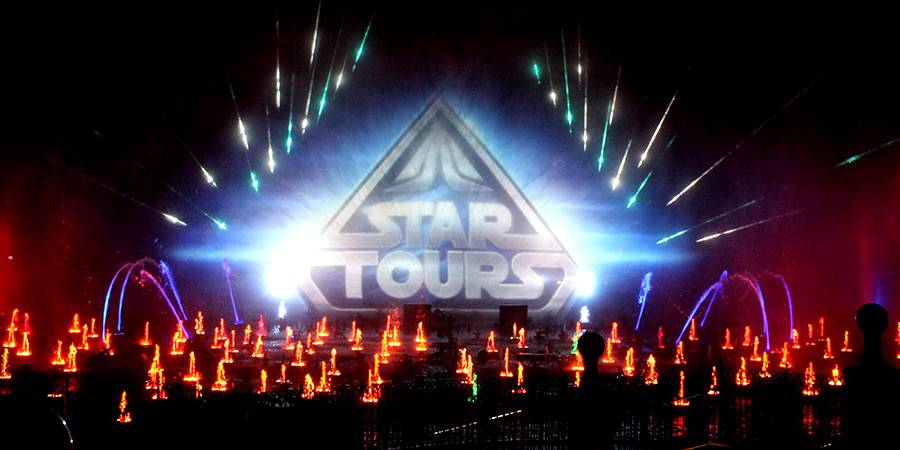 Brian Curran
The Force Awakens in new World of Color – Celebrate
May 21, 2015
The force has awakened! No, it isn't quite December yet and there's no Star Wars Weekends in Anaheim, but there IS something to celebrate at Disney California Adventure beginning Friday, May 22. "World of Color – Celebrate", the third official version of this show will begin dazzling guests as part of Disneyland's 60th Diamond Celebration. World of Color is an outdoor nighttime water spectacular featuring lights and sounds and moments from your favorite Disney films. We'll dive into the main show at a later time but we wanted to share you with you some images from the Premiere night first.
World of Color – Celebrate dives into the nostalgia of Walt Disney and Disneyland, celebrating key attractions from the park. Of course Star Tours is the obvious choice representing Tomorrowland. The show cut footage and sound from the latest version of the attraction including Boba Fett and his Slave 1, right into footage from the teaser trailers of The Force Awakens. Hearing "Chewie, we're home" hasn't gotten old yet and we sure hope it doesn't!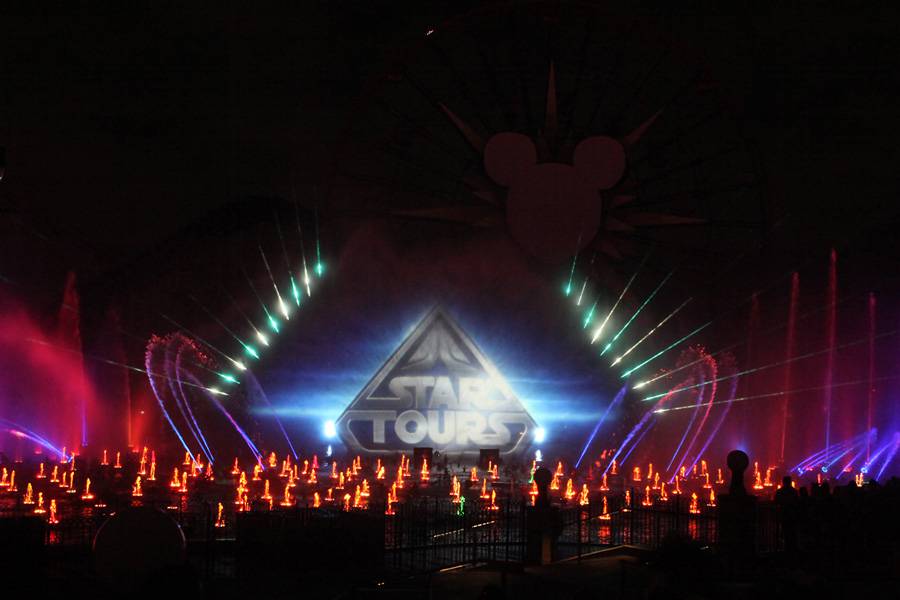 Other highlights include going into Light Speed, X-Wings with Po Dameron, and the Millennium Falcon dodging TIE Fighters. The scene also showcases a massive tower of fire, not quite as big as a Super Star Destroyer but it comes pretty close. Enjoy these moments from the Star Tours / The Force Awakens segment of "WORLD OF COLOR – CELEBRATE" debuting May 22, 2015 at Disney California Adventure.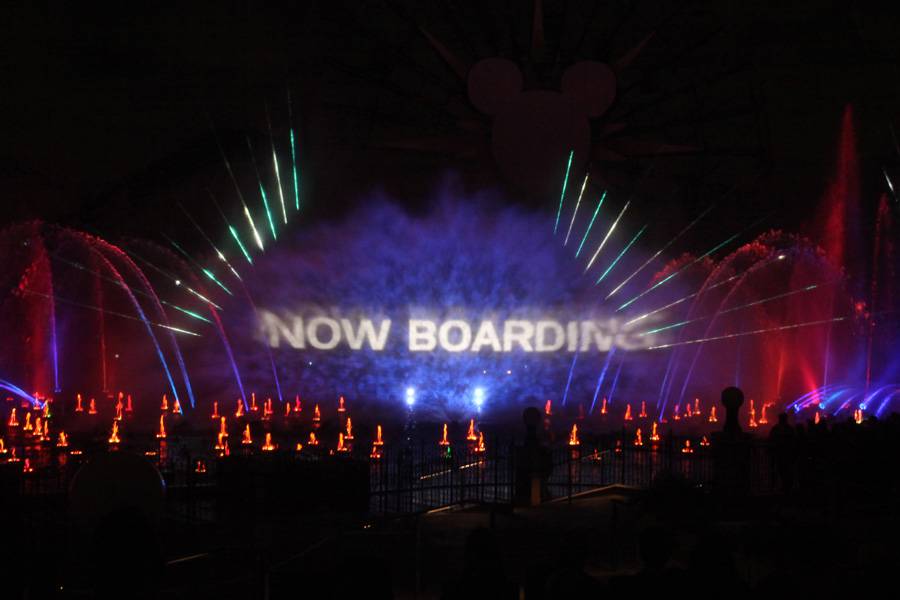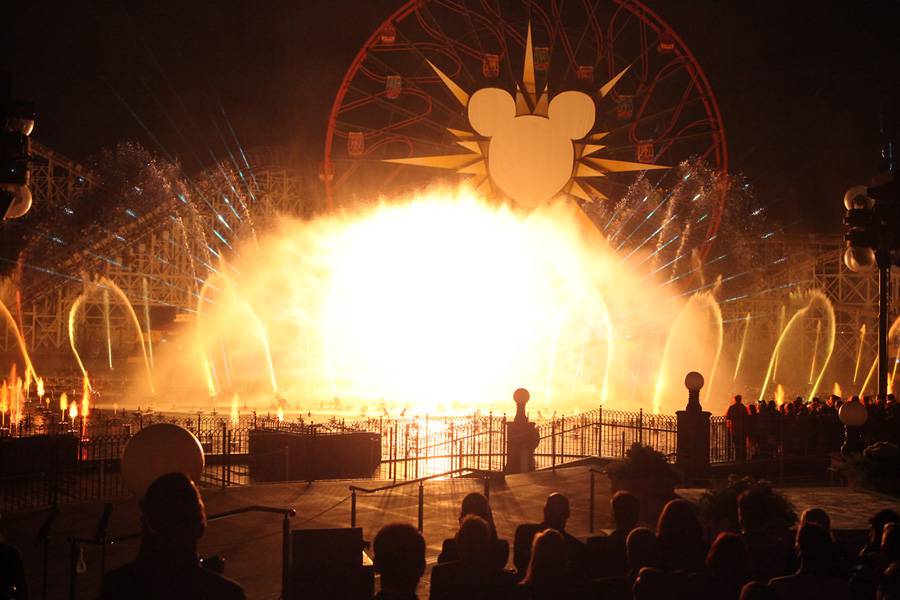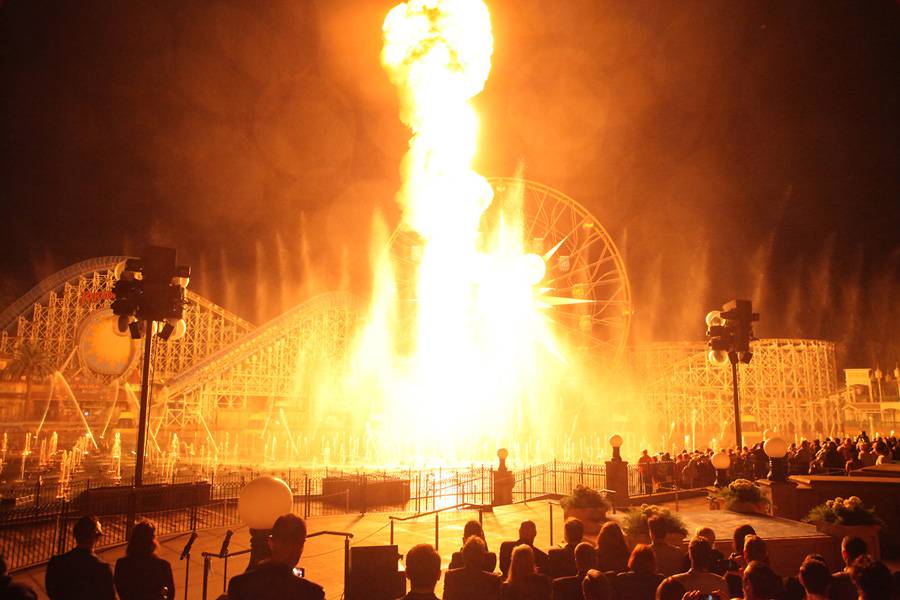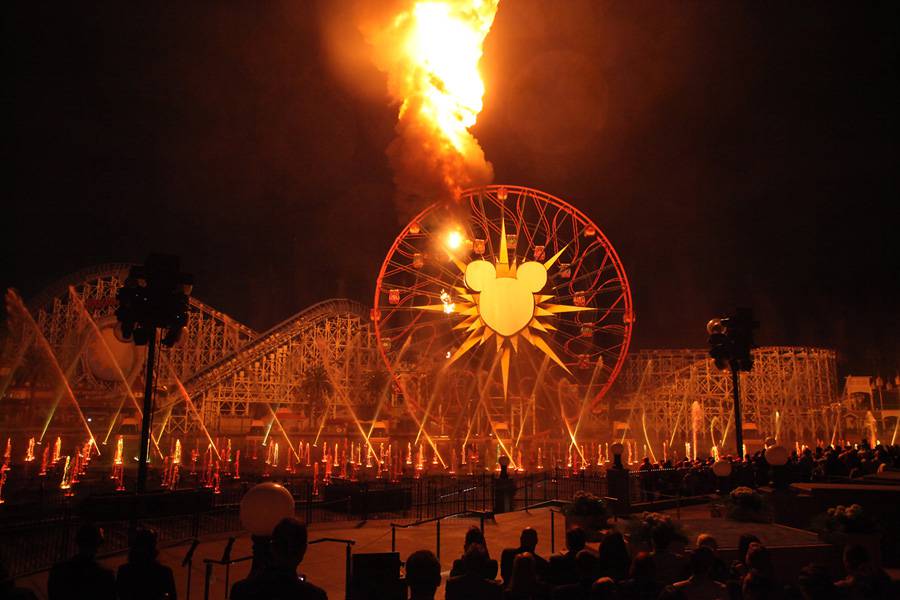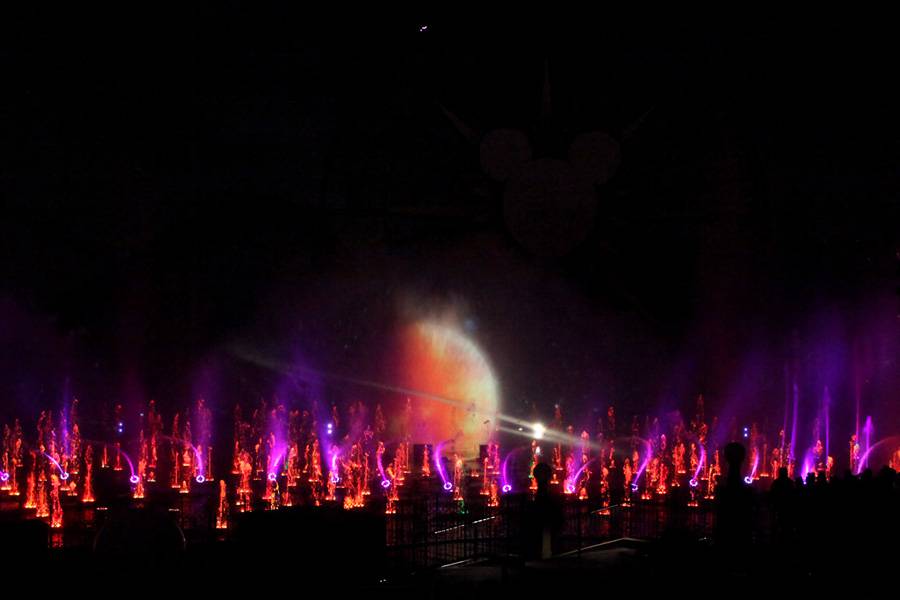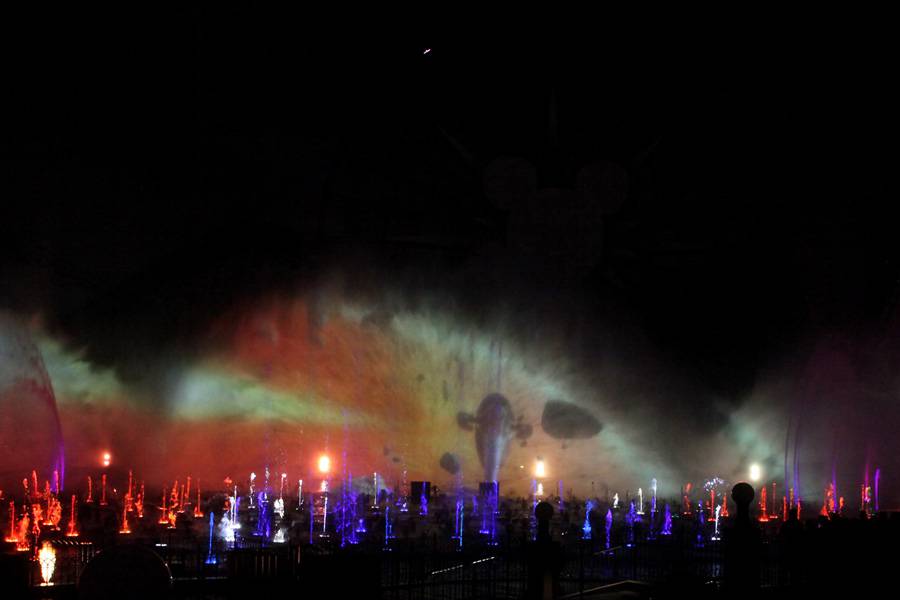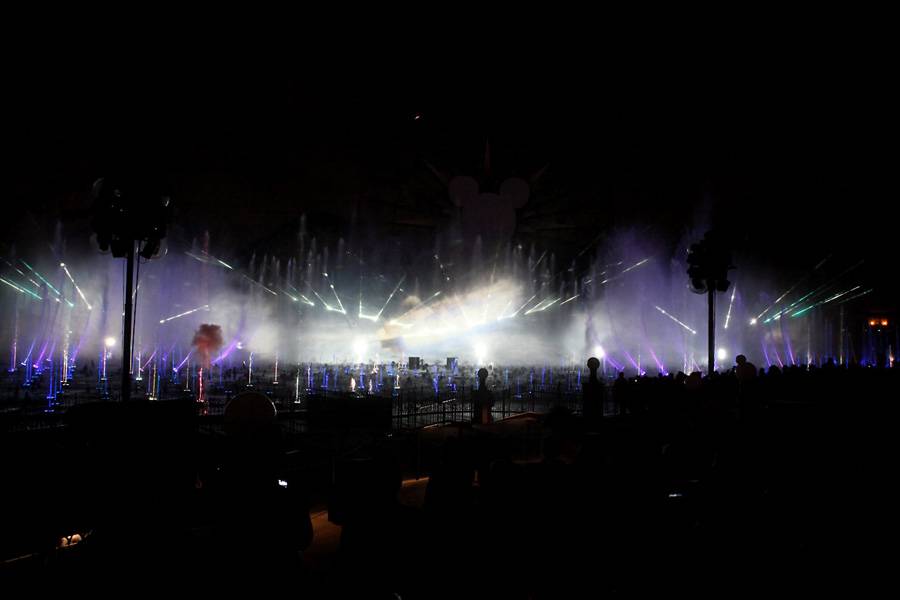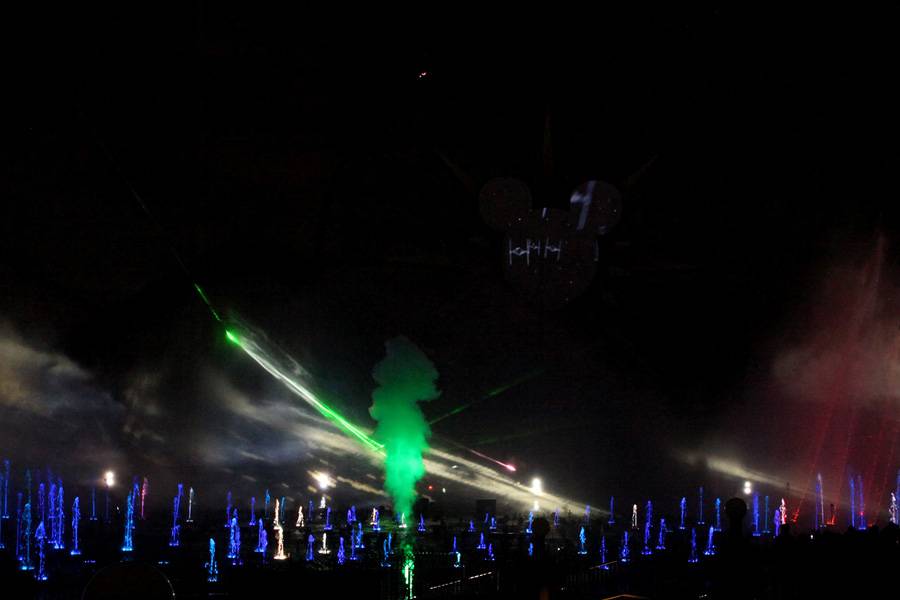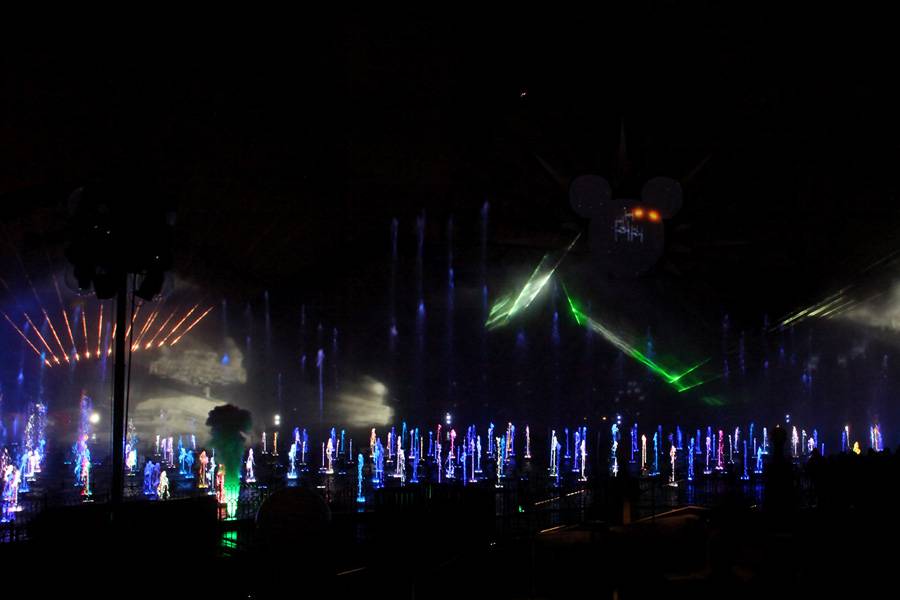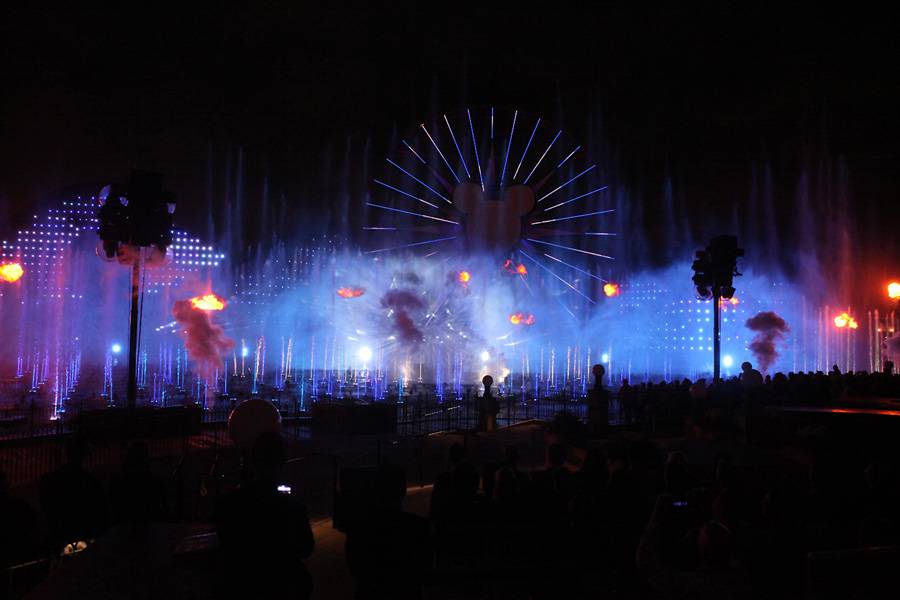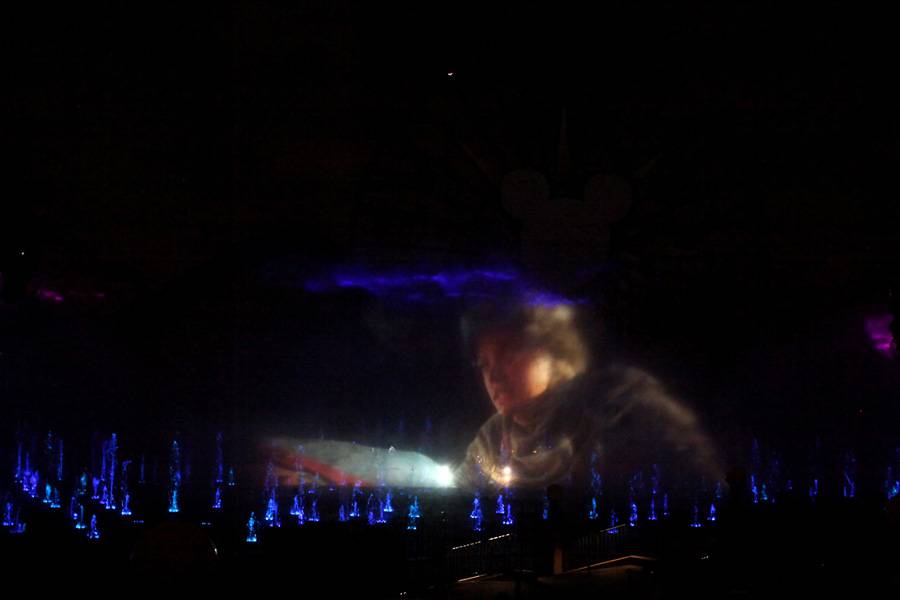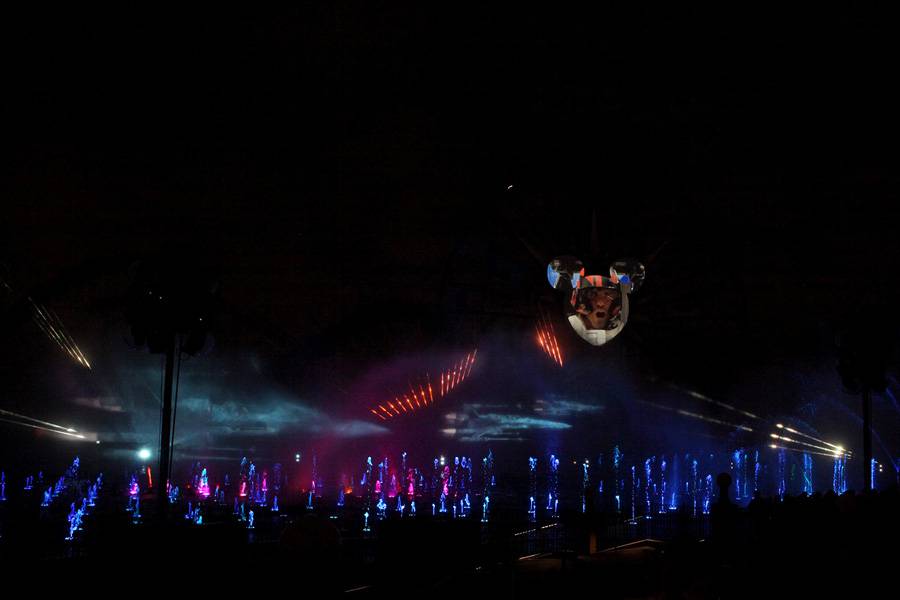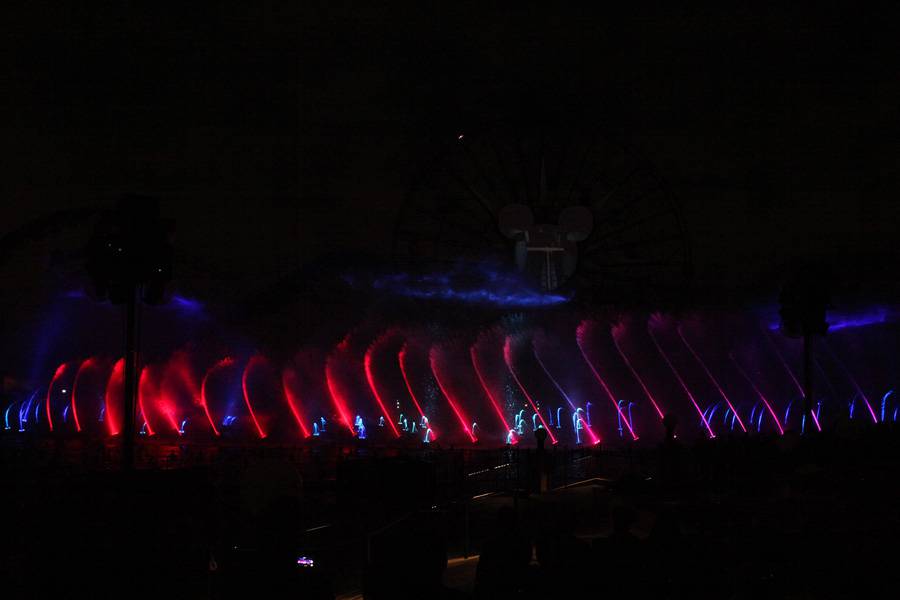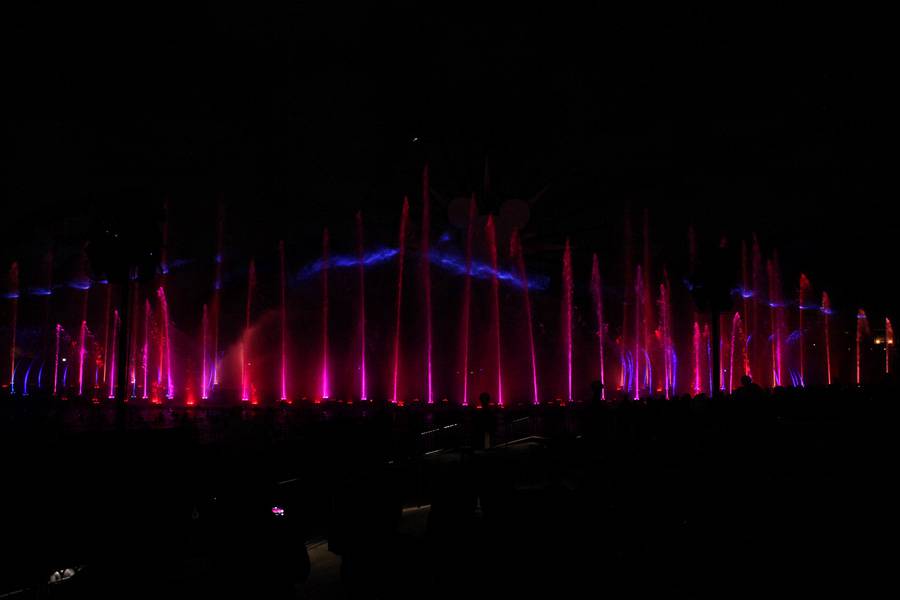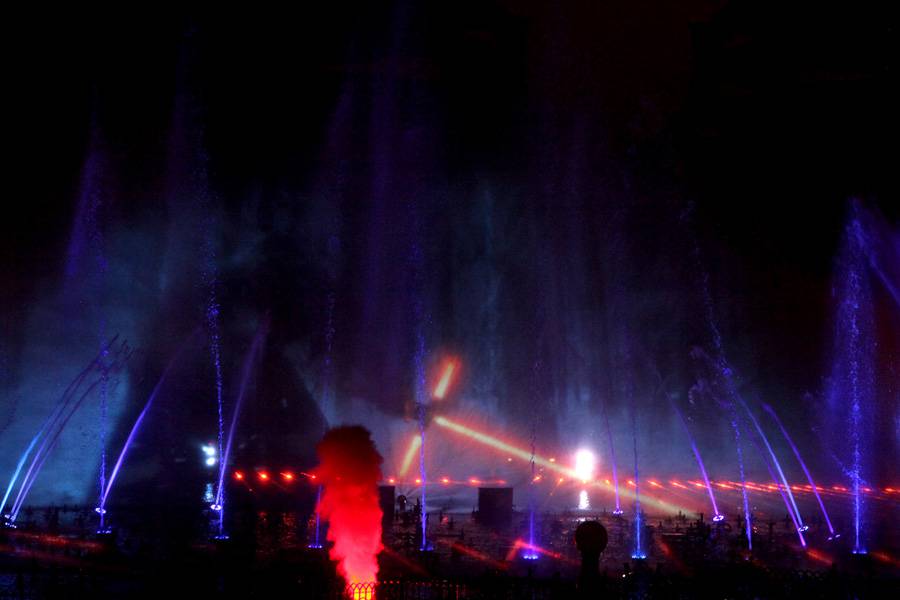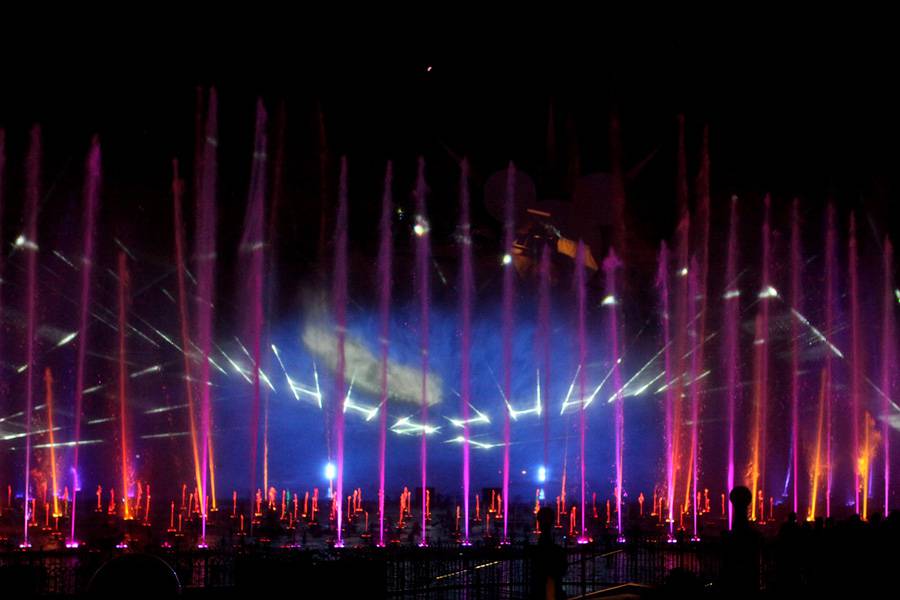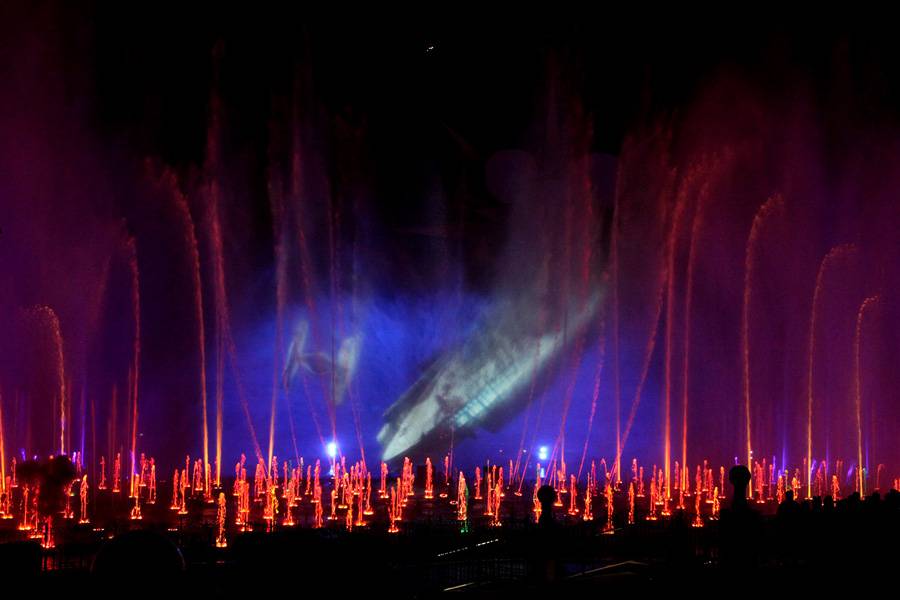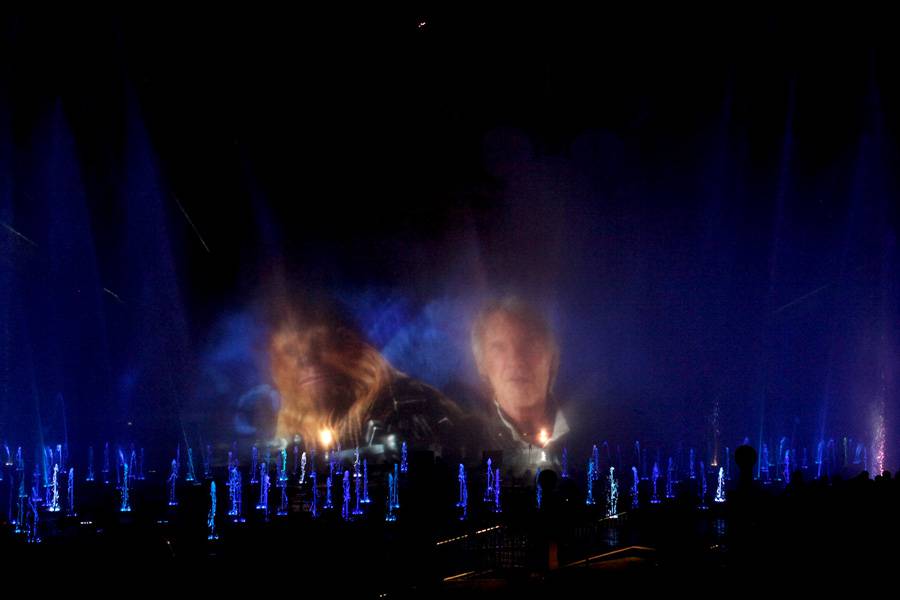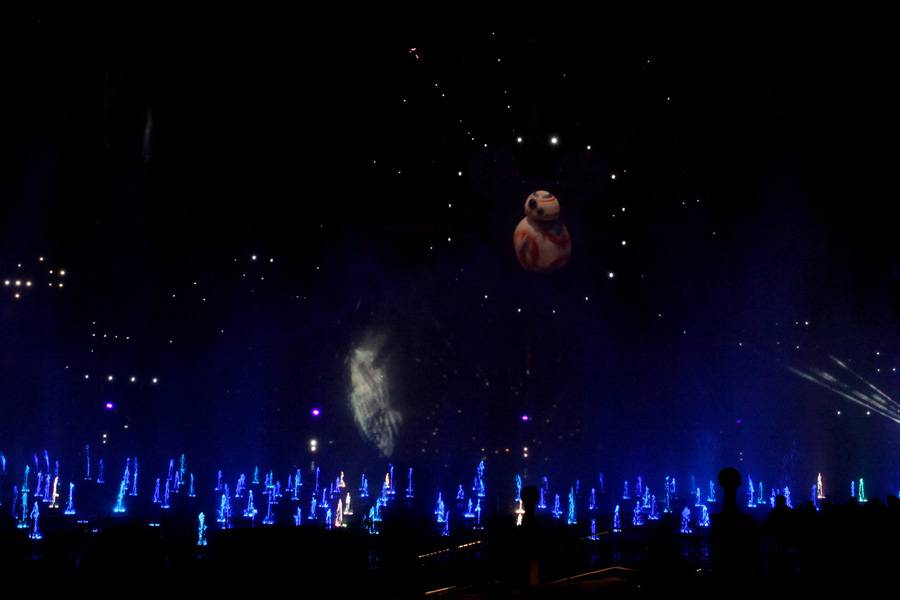 Photography by David Yeh
Video via Orange County Register and our friend Mark Eades.
Star Tours – Star Wars segment starts at 15:44