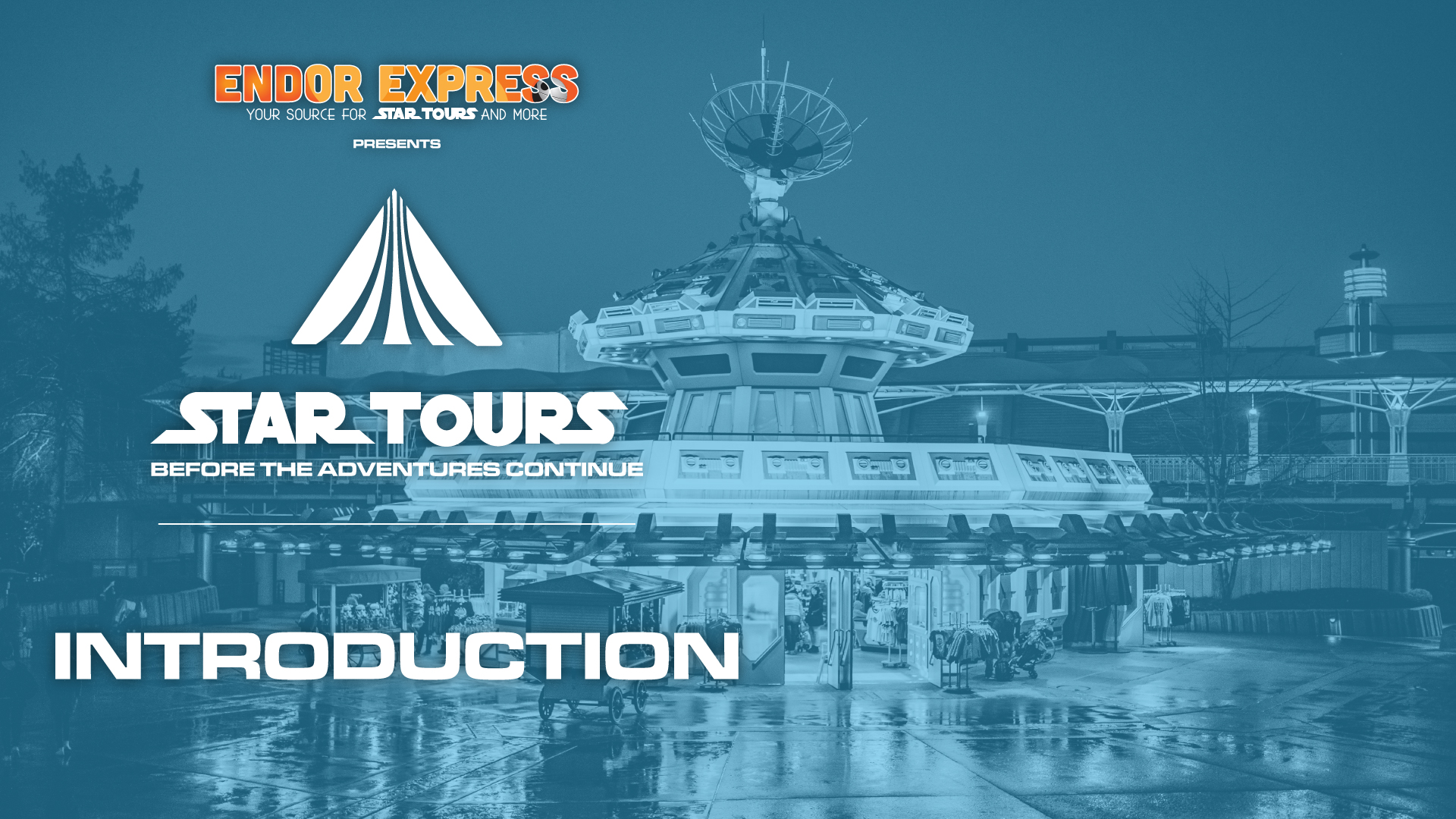 Kris Van de Sande
Star Tours: Before The Adventures Continue #1
March 15, 2016
This idea has been with me for more than a year. What if you would make a film out of Star Tours? It still remains one of the most cinematic attractions in Disneyland, which seems quite logical since it was based on a film saga.
It's also unique, that it's all a loop. Guests in 1992 and 2015 will be seeing the very same attraction. The audio animatronics in the ride keep repeating their spiel every ten minutes. So why not film it as a live event? The idea behind a live transmission is to point a ton of cameras at one event happening, and switch angles.
But it's the loop that makes this interesting. No matter when and where you film this, every angle will sync up and become a multicam story, just like TV series.
With the then-impending closure of the final original Star Tours, I spent most of the day of the 23th of January 2016 shooting various angles of the 5 and 10 loops in the two rooms. From the commercial screens to the laser canons, I saw C-3PO panic, G2-4T being shut down and hundreds of baskets pass many, many times that day.
After reliving the same story about twenty times, it truly felt like Groundhog Day, but in the end I have what I can comfortably call the ultimate Star Tours video project.
Star Tours: Before The Adventures Continue
Every Tuesday of the following five weeks we will post a video capturing a part of Star Tours.
In part one, we look at the X-Wing, and walk down the entrance towards the amazing Star Map. But what lays behind that corner … that will be revealed next week!
---
This is a unique and exclusive project by the EndorExpress team to capture the last remaining version of Star Tours, in Disneyland Paris, in its entirety, both as a tribute and as a historical document adding to the amazingly rich yesteryear history of Disneyland.
---
This is a non-profit fan-video project by endorexpress.net, with Star Tours being © and TM by Disney and Lucasfilm Ltd. All rights belong to them.
Many thanks go out to Disneyland Paris and its many talented people in Paris and Brussels and all those that have made this project possible.