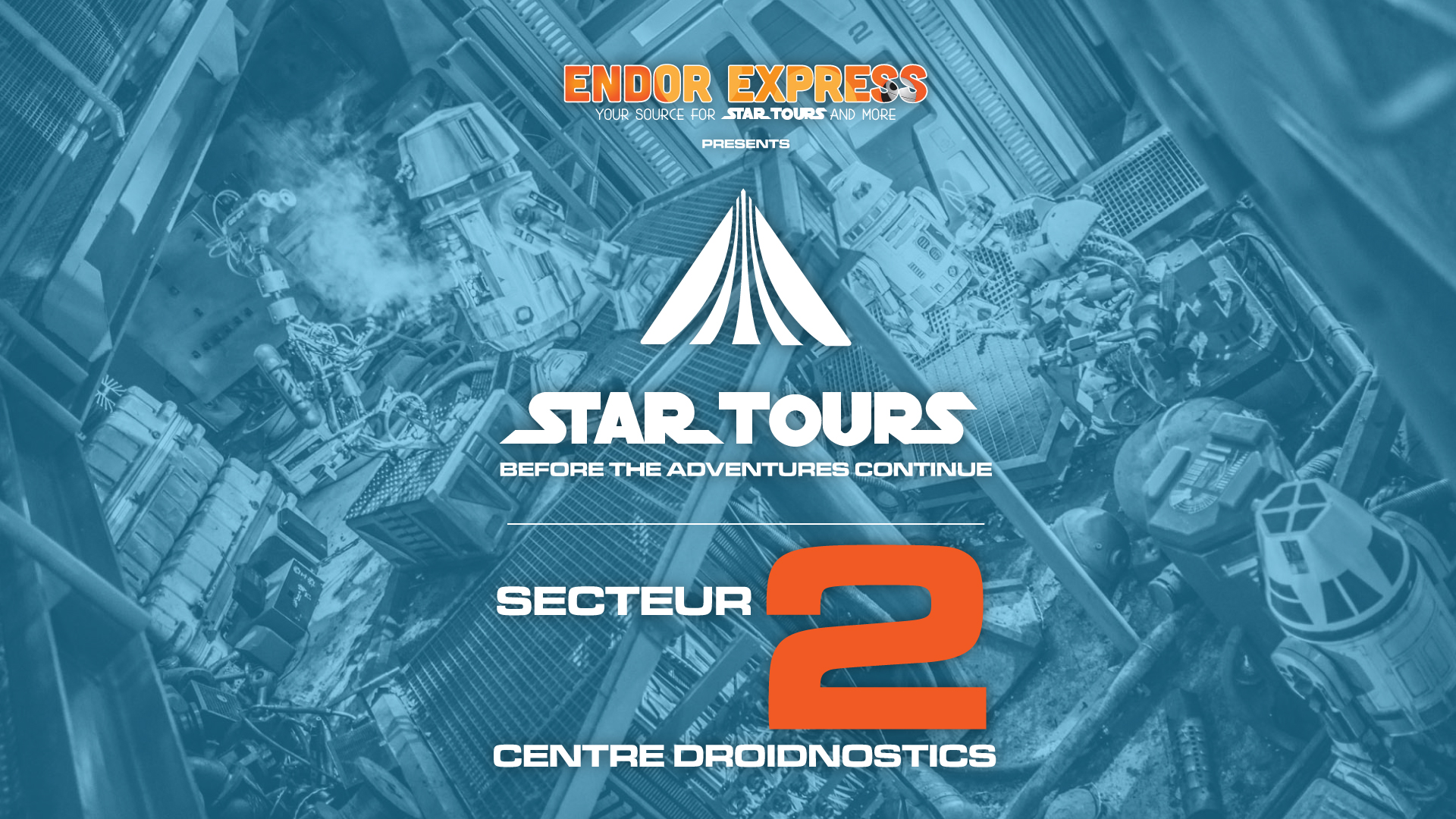 Kris Van de Sande
Before The Adventures Continue: Part 3
April 5, 2016
This week in Before The Adventures Continue, we take a look at Sector 2. Delving between the piles of trash and artifacts are G2-9T and G2-4T and a bunch of Astromech droids. There is another repair droid, WEG-1618 working on another of those R5 units. Bad motivators 'eh.
Eagled eyed viewers will have seen a previous version of this, but a recent discovery have made that we did a completely new version of this video, spending more time with each droid, and give them the full time they deserve!
On top of that, check back friday for the final reveal of the final three episodes: #4 Boarding Area, #5 Trip To Endor and #6 ROX-N, Finale & End Credits!
---
Star Tours: Before The Adventures Continue
See the complete series here in chronological order:
---
This is a unique and exclusive project by the EndorExpress team to capture the last remaining version of Star Tours, in Disneyland Paris, in its entirety, both as a tribute and as a historical document adding to the amazingly rich yesteryear history of Disneyland.
---
This is a non-profit fan-video project by endorexpress.net, with Star Tours being © and TM by Disney and Lucasfilm Ltd. All rights belong to them.
Many thanks go out to Disneyland Paris and its many talented people in Paris and Brussels and all those that have made this project possible.