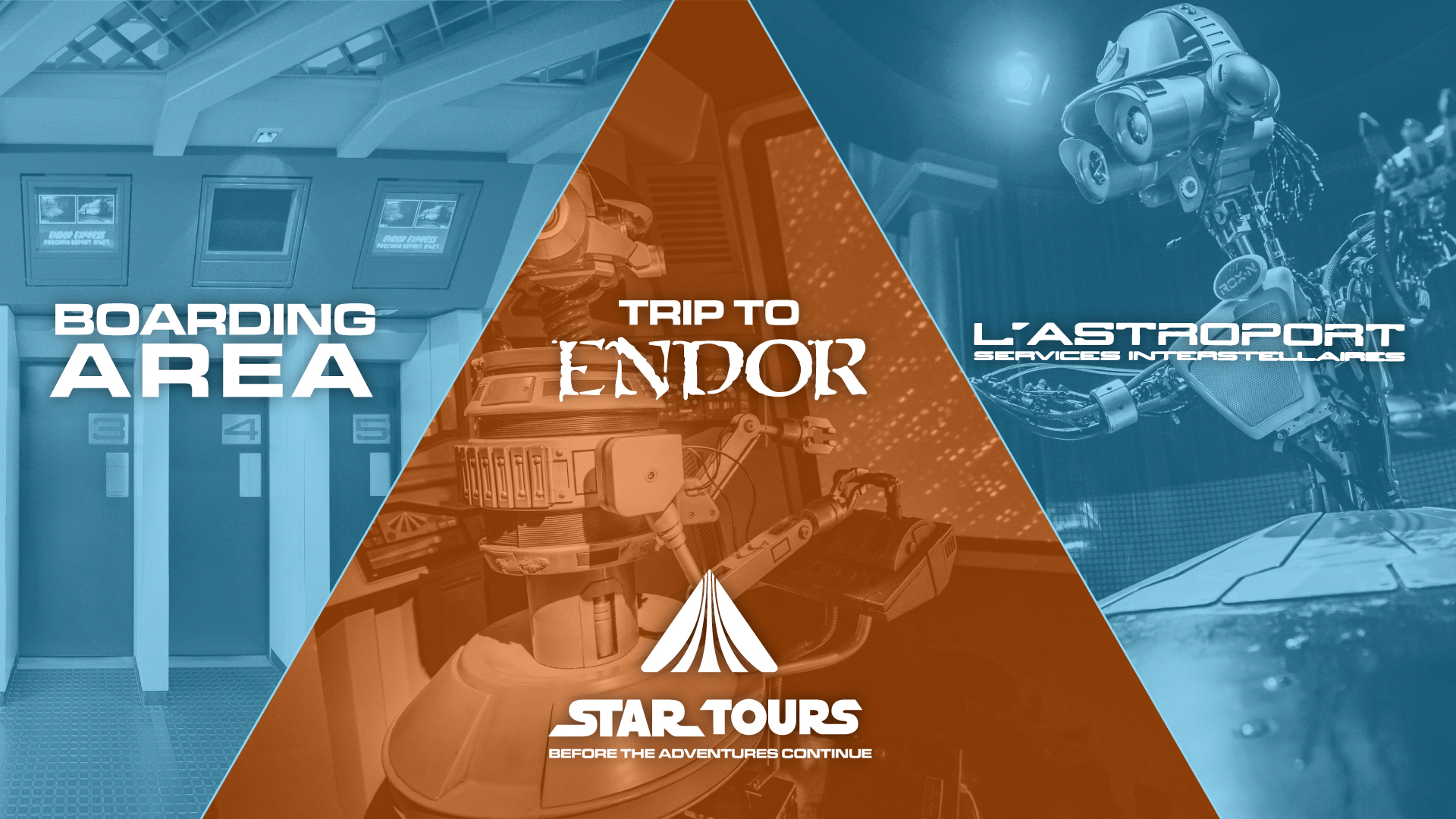 Kris Van de Sande
Before The Adventures Continue: The finale
April 8, 2016
This week in Before The Adventures Continue, we do not have one, not two, but three complete videos for your viewing enjoyment and thus, concluding our Journey to Endor!
#4 Boarding Area
As soon as you exit Sector Two, you are assigned a gate, row and seat for that special trip! Presented in its entirety is the complete pre-boarding sequence, including those amazing sounds of Starspeeders that take off around the airport .. .
#5 Trip To Endor
It's time to board the adventure of a lifetime! Merci, et Bon Voyage!
Because of YouTube copyright rules, this video can't be played on mobile devices.

#6 ROX-N, Finale & End Credits!
This video couldn't have been made without the help of so many people. Let's talk with ROX-N at L'Astroport Services Interstellaires, and thank everyone invoved in the best way: with John Williams blasting through the speakers.

---
Star Tours: Before The Adventures Continue
See the complete series here in chronological order:
---
This is a unique and exclusive project by the EndorExpress team to capture the last remaining version of Star Tours, in Disneyland Paris, in its entirety, both as a tribute and as a historical document adding to the amazingly rich yesteryear history of Disneyland.
---
This is a non-profit fan-video project by endorexpress.net, with Star Tours being © and TM by Disney and Lucasfilm Ltd. All rights belong to them.
Many thanks go out to Disneyland Paris and its many talented people in Paris and Brussels and all those that have made this project possible.