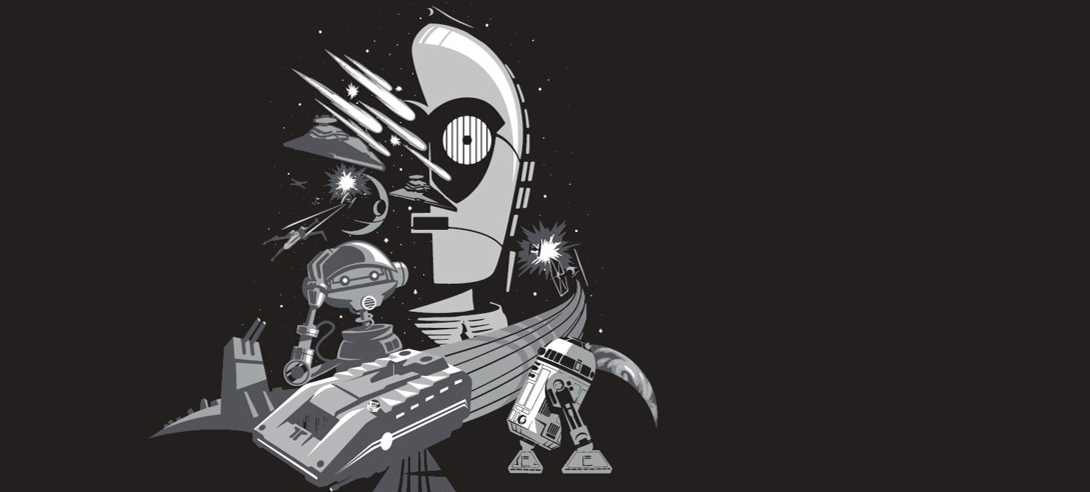 Kris Van de Sande
Exclusive Star Tours Art Coming to D23 Expo
May 17, 2017
News from the upcoming D23 Expo (July 14-16) is starting to ramp up into full gear but we're especially delighted to share some exclusive art work that will be available at the Dream Store. Four unique pieces of artwork celebrate the milestones of Star Tours' 30th anniversary, Epcot's 35th anniversary, Space Mountain's 40th, and Pirates of the Caribbean's 50th.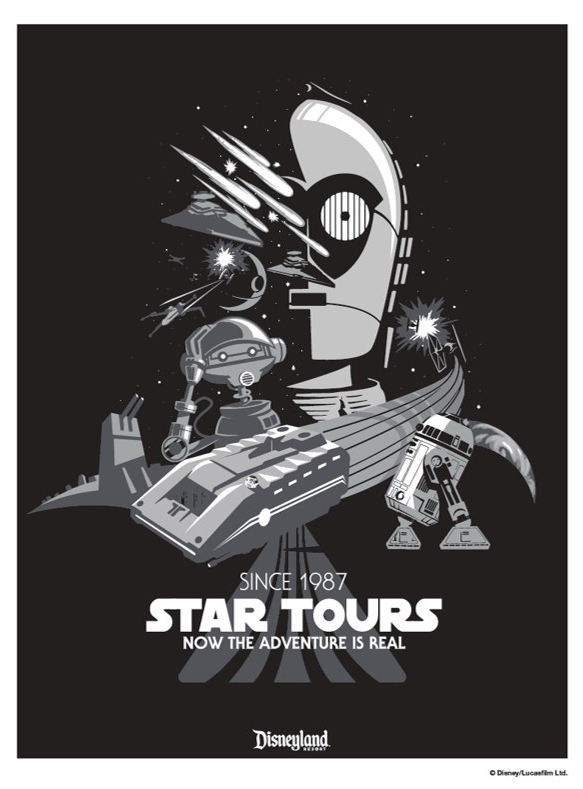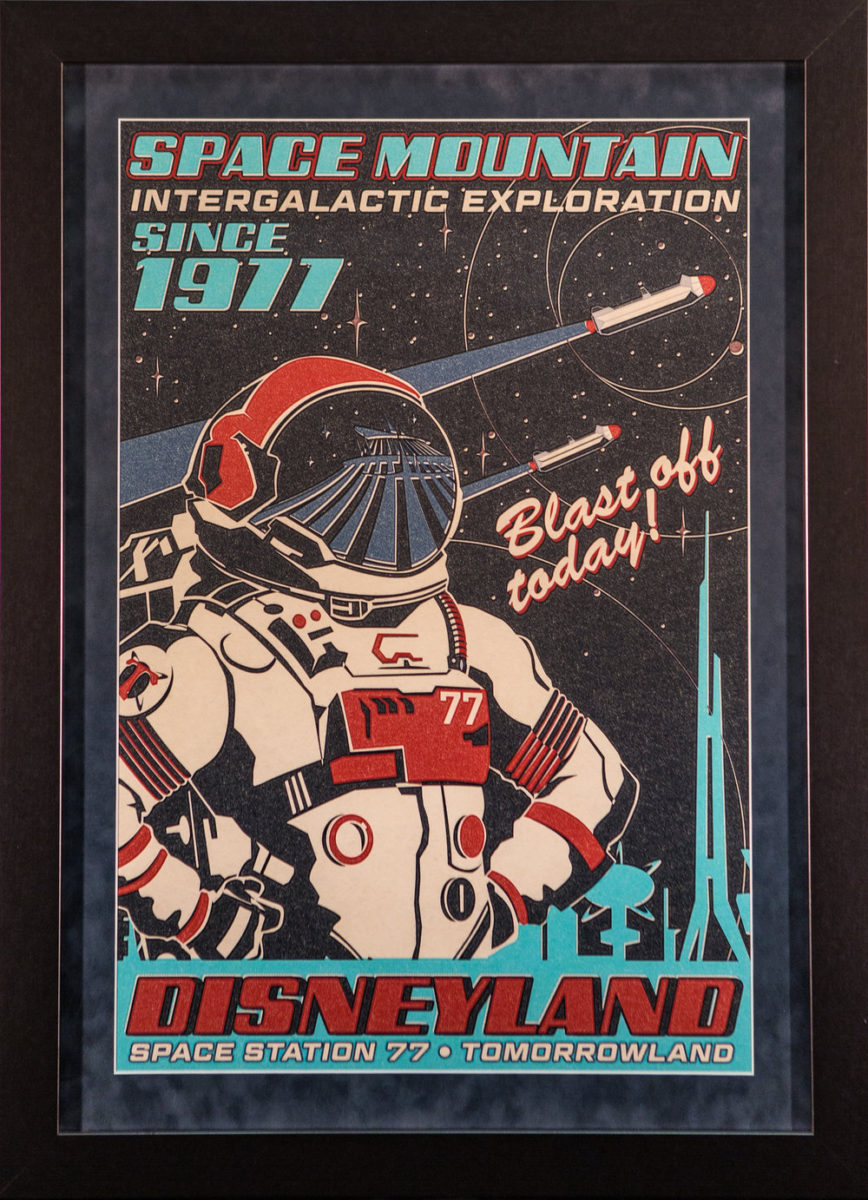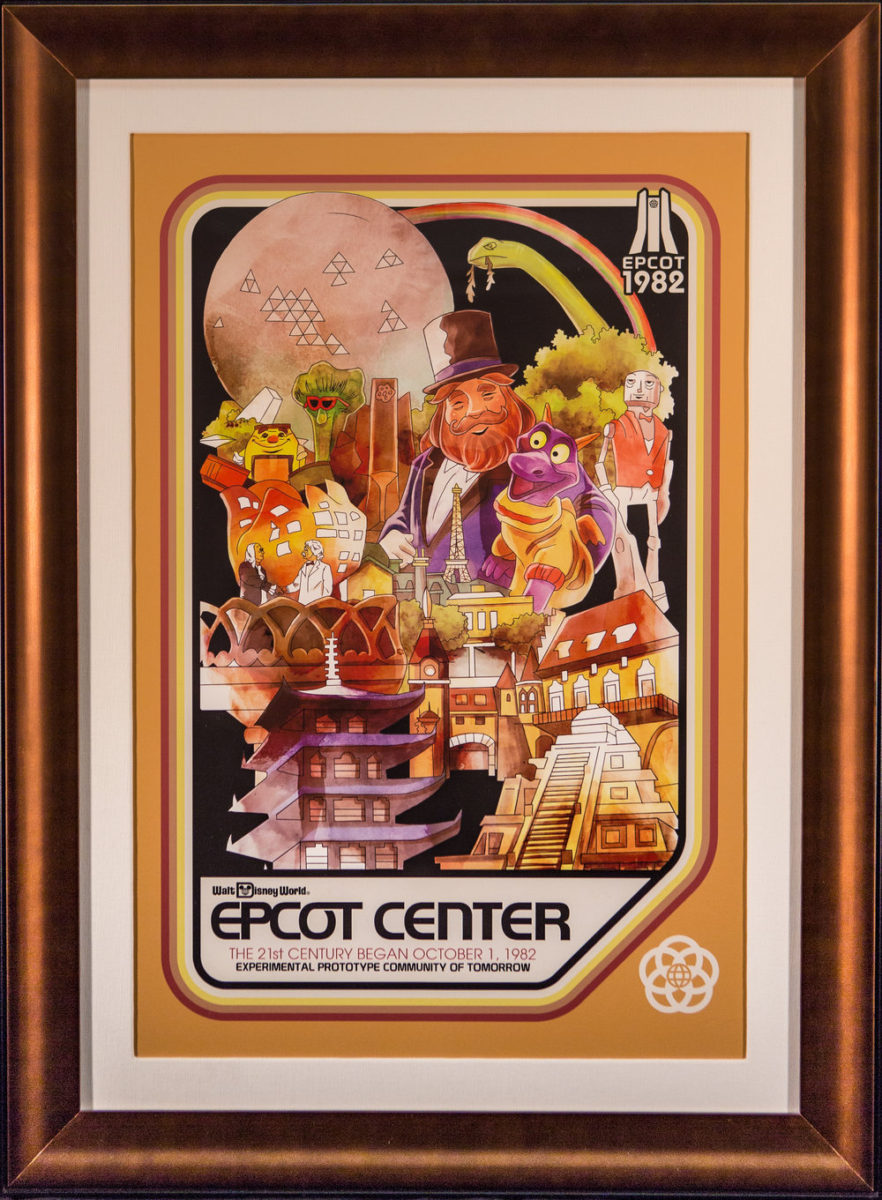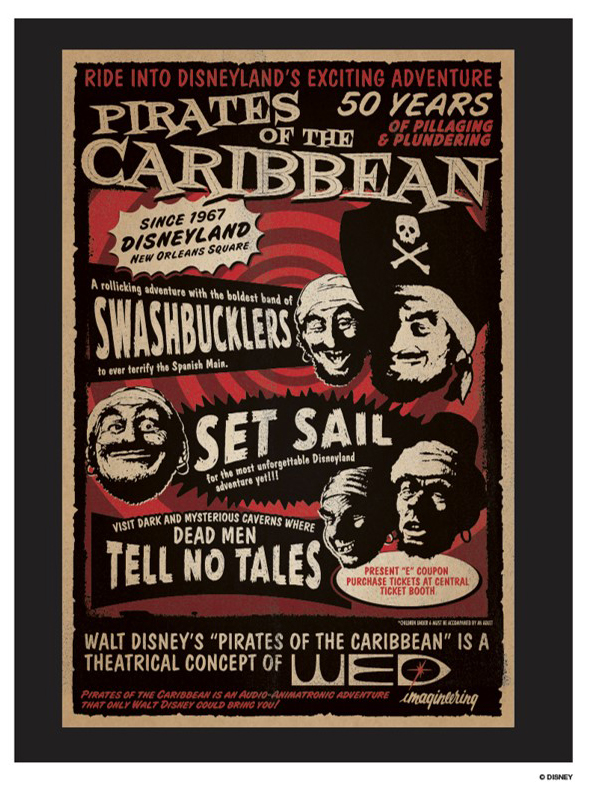 Press release:
Disney Theme Parks Merchandise: Celebrate the joy and magic of Disney history with specially curated Throughout the Years collections celebrating key milestones, such as the Pirates of the Caribbean 50th Anniversary, Space Mountain 40th Anniversary, Epcot 35th Anniversary, Star Tours 30th Anniversary, as well as other items that are sure to bring excitement to every Disney fan-atic! Guests can enjoy a sparkling selection of jewelry designs from ALEX AND ANI, Crislu, and Rebecca Hook.
The creative Interchangeable Bow Collection will make its debut at the Disney Dream Store.The collection comes with a traditional Mickey Ears headband that guests can easily swap with one of six specially designed bows available for purchase.
Official D23 Expo and Disney Legends 30th Anniversary Merchandise: Show your D23 Expo 2017 side with official D23 Expo 2017 logo merchandise including tees, headwear, drinkware, souvenirs, pins, and more! Guests can bring home the "R5-D23" droid and Brethupp the Ewok plush—debuting at D23 Expo 2017! The Dream Store will also be featuring a Legends 30th Anniversary collection including a commemorative tee, limited-edition pin, and paperweight.
Guests can find an exciting assortment of items showcasing product debuts, original artwork, giclées, deluxe prints, and more from the following: Steve Adams, Dave Avanzino, Jasmine Becket-Griffith, David Bird, Britni Brault, Choice Collectibles, Joey Chou, John Coulter, Daniel's Woodland, Disney Fine Art by Collectors Editions, Dooney & Bourke, Craig Fraser, Jeremy Fulton, HARVEYS, Brian Kesinger, Daniel Killen, Ink & Paint Artists, Jerrod Maruyama, Bridget McCarty, Miss Mindy, Mark Page, Mike Peraza, Patty Peraza, Larry Nikolai, Noah, Precious Moments, Linda Rick, Shag, Jim Shore, Javier Soto, George Scribner, Sketch Artists, Vinylmation™, Joe Yakovetic, Kenny Yamada, and more!
Dream Store Autograph Sessions: Disney fans will get the chance to meet some of their favorite authors and artists inside the Dream Store. Autograph sessions will be posted daily via the D23 Expo Mobile App (available soon for download) and daily at the Disney Dream Store.
Details about Dream Store merchandise offerings, special artist appearances, and more will continue to be updated on www.D23expo.com, www.DisneyParksBlog.com, www.DisneyParksMerchandise.com and on Facebook and Twitter at "DisneyD23".
Tickets for D23 Expo 2017 are available for $81 for a one-day adult admission and $59 for children 3–9. Members of D23: The Official Disney Fan Club can purchase tickets for $72 for a one-day adult admission and $53 for children 3–9. Multi-day tickets are also available. For more information on tickets and D23 Expo 2017, visit D23expo.com.