David Yeh
Captain Rex to DJ at Oga's Cantina
August 30, 2018
Just announced in today's Disney Park's Blog is more information on a dining location in Star Wars Galaxy's Edge called Oga's Cantina. The highlight of this is of course the reveal that an RX Droid will serve as the musical entertainment. Yes, we hooked you with the headline of Captain Rex, but this will most likely be a different droid. No word yet on what kind of food or what species of milk will be served, but more details will be revealed as the opening dates get closer. Most importantly though, there's hints of BOOZE. Read on for the latest update!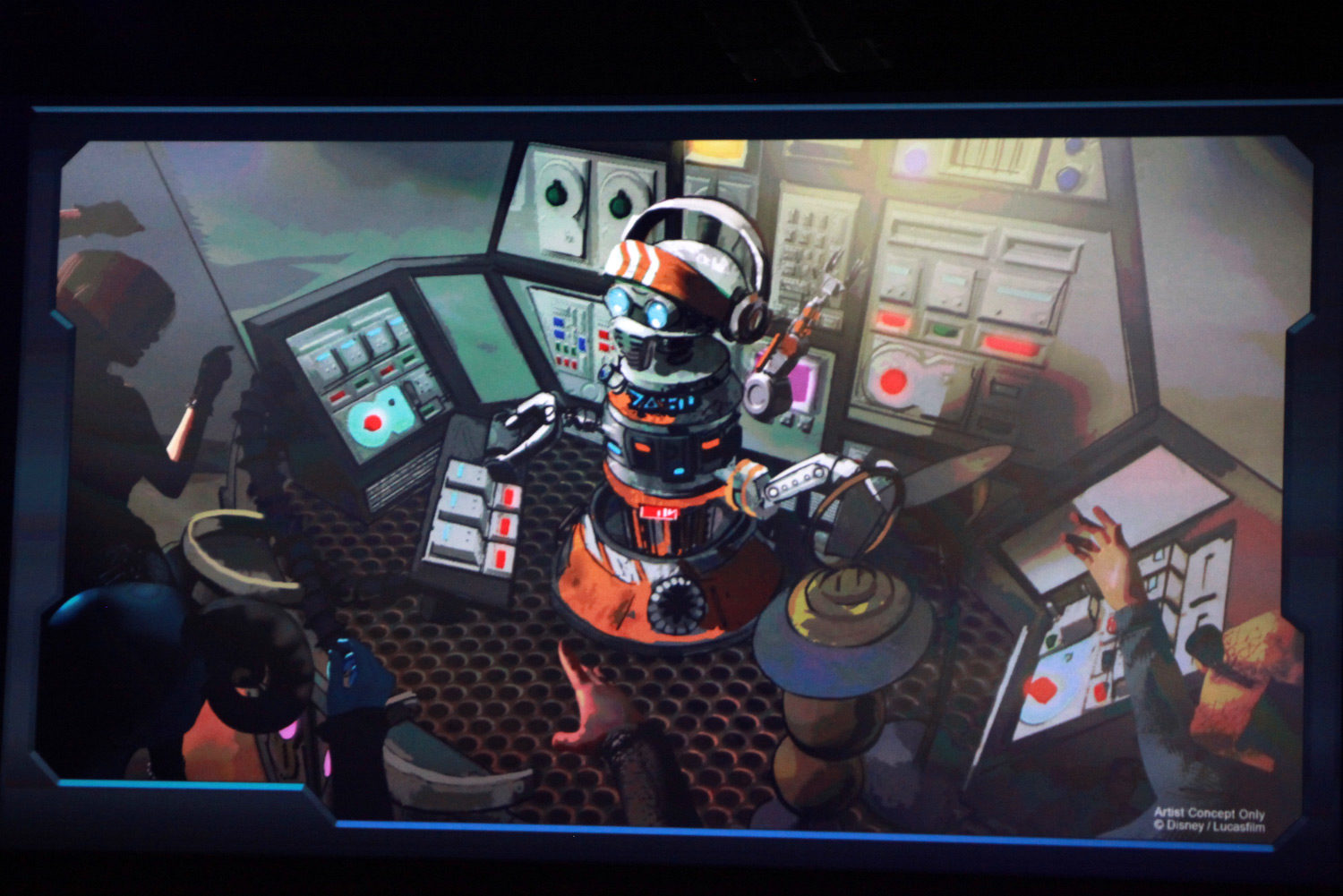 From Scott Trowbridge, Portfolio Creative Executive, Walt Disney Imagineering:
"Today, I'm pleased to share more details for Oga's Cantina, which will be serving pilots, bounty hunters, smugglers, locals and galactic travelers alike, when it opens in 2019.
Visitors come to this notorious local watering hole to unwind, conduct shady business, and maybe even encounter a friend…or a foe. Run by an intriguing alien proprietor, Oga Garra, the cantina adheres to a strict code of conduct that tries to keep its unruly patrons in check. But with a history of being a smugglers' safe haven and a popular stopping point for those seeking to avoid the authorities, you can bet that the cantina has a story or two to tell.
Oga's Cantina is the kind of establishment that attracts some of the most interesting and disreputable characters in the galaxy. And you never know when a stormtrooper or a familiar face will show up. Patrons of the cantina come from across the galaxy to sample the famous concoctions created with exotic ingredients using "otherworldly" methods, served in unique vessels. With choices for kids and libations for adults, the cantina will make for a great stop!
Musical entertainment is provided courtesy of RX-24, the former StarSpeeder 3000 pilot droid we first met in Star Tours, who has re-envisioned himself as the cantina's DJ. As quirky and talkative as ever, he's still trying to do his best on the job.
Get ready to listen to some unique music, taste the best drinks in the galaxy, and surround yourself with a colorful cast of characters. You never know what will happen at the cantina!
Oga's Cantina opens its doors at Star Wars: Galaxy's Edge in 2019 at both Disneyland Resort and Walt Disney World Resort."