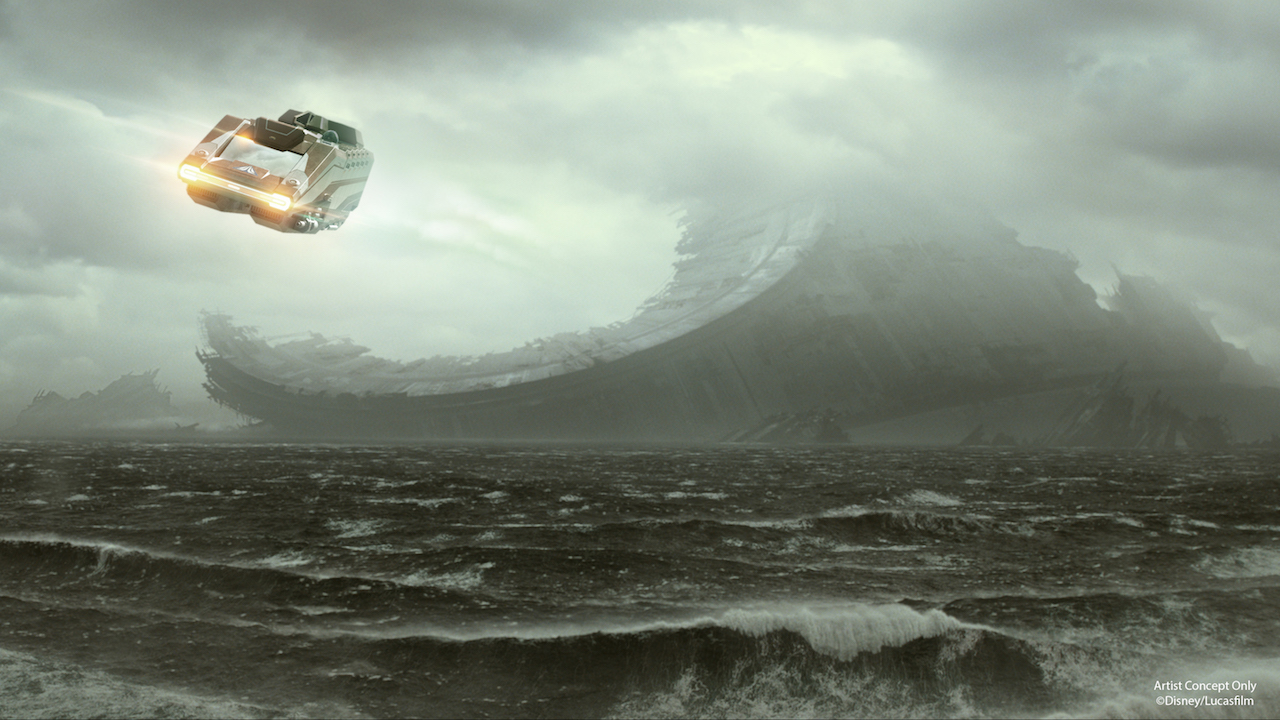 David Yeh
Star Tours Continues to Kef Bir on December 20, 2019
October 23, 2019
It's not Kamino, but guests traveling to any Star Tours spaceport come December 20, 2019 will be able to experience a new destination as seen in Star Wars: The Rise of Skywalker, also released that same day. The location is called Kef Bir, an Ocean Moon where the remains of the second Death Star are presumed to have crashed on.

Since 2011 when Star Tours was revamped into The Adventures Continue, we have seen additional destinations such as Jakku, Crait, Batuu, and now Kef Bir. Experience the ever-growing Star Tours at Disneyland, Walt Disney World, Disneyland Paris, and Tokyo Disneyland Resorts.

Visitors heading to Walt Disney World will ALSO see Star Wars: Rise of the Resistance inside Galaxy's Edge, opening December 5th. Anaheim will open the attraction in January 2020.