Mark Eaton
How A Family Brought Star Tours to Life At Home
The Pandemic has caused many delays in birthday celebrations, but one family took it upon themselves to create the magic of Disney all on their own.
June 19, 2021
San Diego, Calif. – Now, we've heard of Armchair Imagineering, but this story takes the cake! The last two years hasn't been the easiest for many, and certainly not for young ones stuck at home to celebrate their birthdays. Mark Eaton and his family used the extra time at home to their advantage and created their very own "Disneyland" to celebrate their daughter Indy's 8th birthday, complete with a homemade Star Tours in their garage!

Take a look at the video and then read on to learn how they pulled it off!


Pretty fun right? We spoke to Mark about how this day came about:

Mark: My daughter Indy had requested the Disneyland party in the fall of 2019 for her birthday the following April 2020. We already have our own little Adventureland and the Tiki Room setups outside our place which is part of the reason she chose that theme, wanting to utilize what we already had. I gave her a few weeks to make certain that was what she really wanted, but honestly that first night I was lying in bed and I came up with the idea and how to build a Mad Hatter's Mad Tea Party Tea Cup and Star Tours. My wife Leanne deserves a lot of credit for getting fully onboard and doing a lot of cool stuff for this (each of the kids got lanyards for their tickets and Disneyland pins to trade) and I realized that soon enough our kids are going to reach the age where they don't ask for things like this anymore so this seemed like the one opportunity for us to do something that our family loves and try to make it really, really fun for all the kids.

I thought the best thing we could possibly do for a Disneyland party was to actually have rides and just blow the kid's minds, and we thought that if we didn't try to pull those things off we might look back and think "oh man, we could have done this or we should have done that!". On top of having those rides we also had Mickey and Minnie there and some princesses and all this other stuff (that alone took weeks to get all of the costumes and people together), but the reason for choosing those specific rides was that in order to do rides INSIDE our house they would have to be stationary. Both of those rides move around a lot while staying in one place."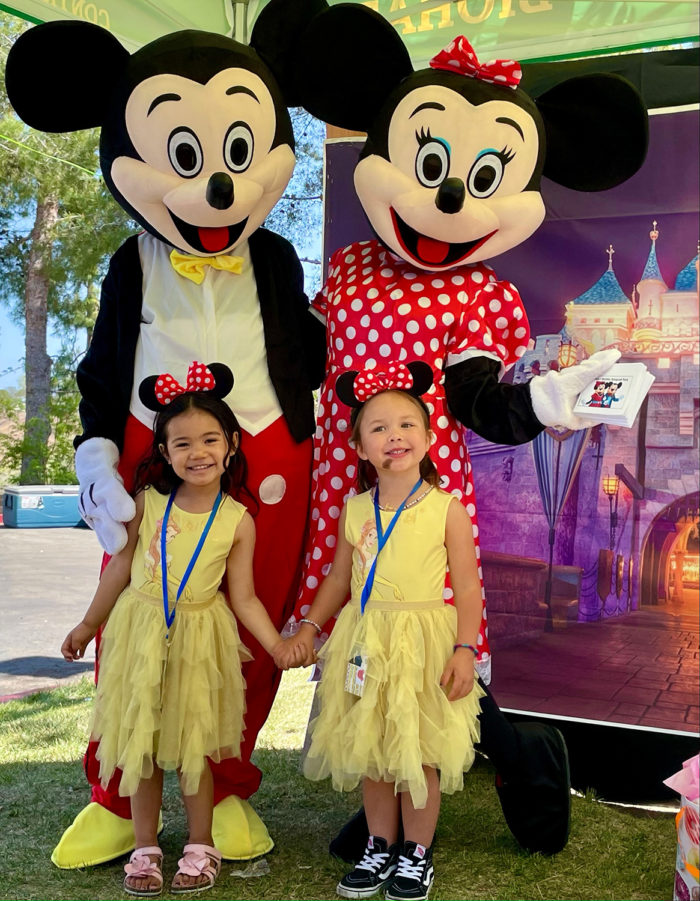 Can you tell us about the Star Tours build?

Mark: "I remembered that years ago someone had sent me a link to the original 1987 Star Tours ride film on youtube and I figured that if I get that on a screen (I found a used TV on OfferUp for $30) and build a bench seat I can figure out a crude but effective way to mimic the flight simulator motions that the actual ride uses.

Although it seems clear to me when watching the video, some people are not certain about how the Starspeeder works. The reality probably isn't as interesting as a few of them may have thought, but hopefully it will make the whole thing feel kind of charming or something. The ship is operated manually and it's basically just a super heavy duty teeter-totter or seesaw that I built. There is an elevated beam under the center that has beveled edges to the front and back and the sides. In the center of the beam there is a large bolt like a peg that sticks up through a hole in the bottom of the ship which helps keep it on its axis when moving it around.

My neighbor Jason helped operate it during the party. Following the party I added additional ballast or counterweight to the ship so that I can operate it myself, because there have been a lot more kids, friends & relatives who have come to ride the ride (or ride it again) after they've heard about it. Operating it alone with the extra weight actually makes it more nimble and allows for a lot more dynamic movement. The long split-screen shot in the video is me operating it alone.

In spring of 2019 I built the tea cup and started on the Starspeeder when Covid hit and we realized we would have to postpone the party until the following year. So the tea cup literally sat in our garage for more than a year. The tea cup probably took around 3 weeks of working on it whenever I got some time. I didn't work on the Starpeeder during that year that passed and I picked up where I left off around March 2021. It took about 3 weeks for the main parts of the build and a week or two of tinkering after that.

We decided to bring in friends to do Han, Leia and Vader, oh, and Indiana Jones – ha, I forgot to mention we had him doing a whole bit as each group of kids came through Adventureland. Our kids were of course aware of everything being built, so we wanted to have the characters be there as something fresh as a surprise for them at the party.

The Starspeeder is still in the garage waiting for a few more friends that aren't able to get down here for a few more weeks. After that I honestly have no idea what we are going to do with it."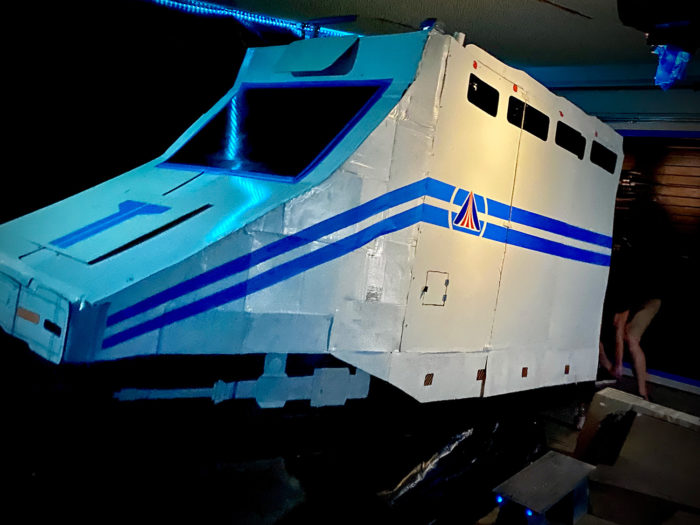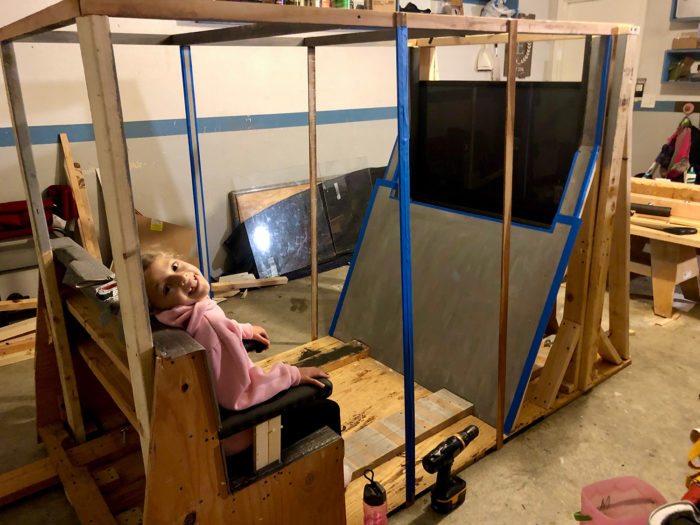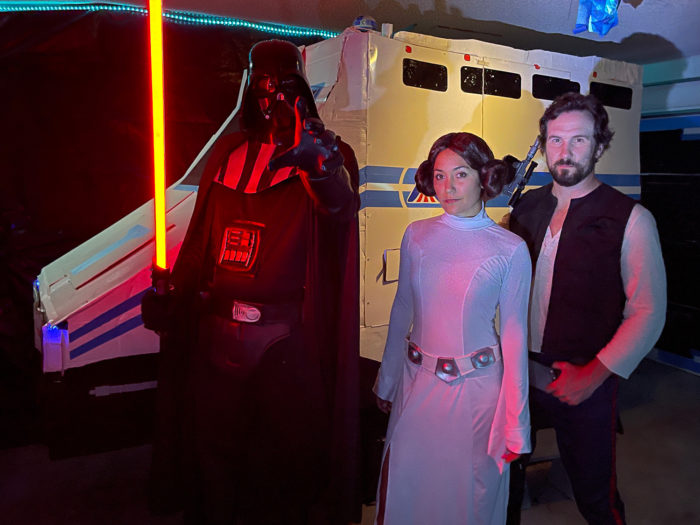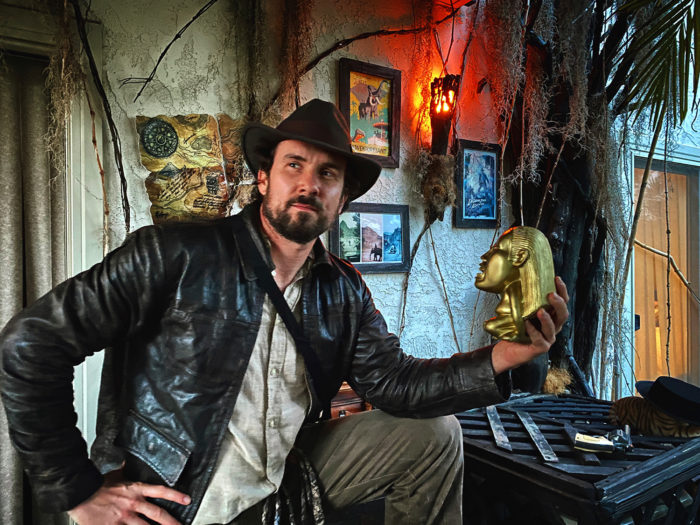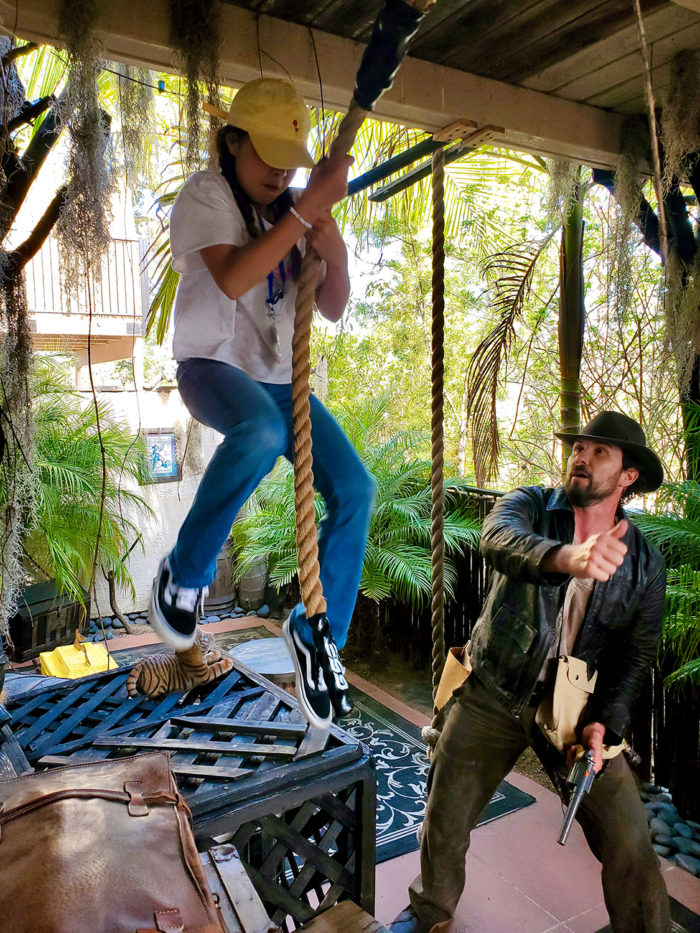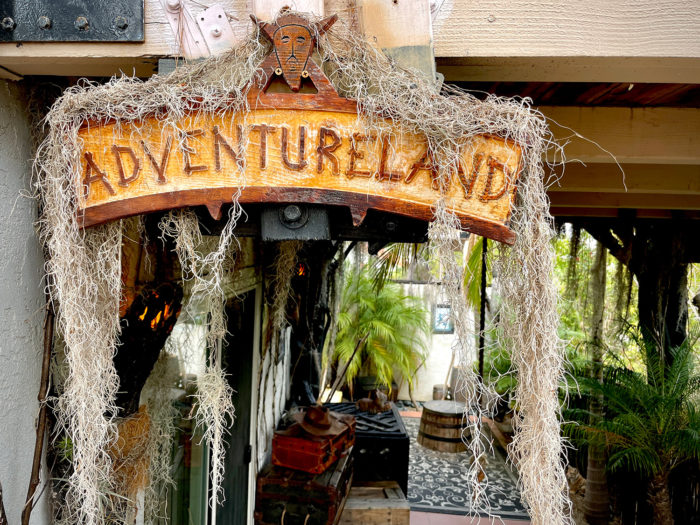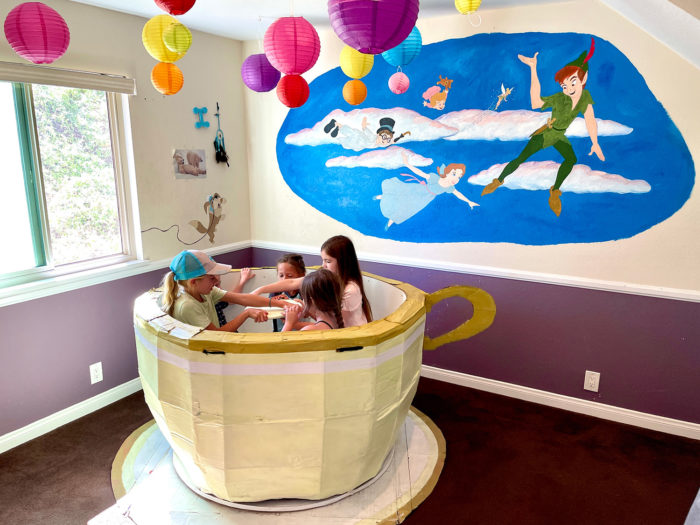 That looks like a lot of fun! Special thanks to Mark Eaton and his family for sharing their story and photos with us! And once again, Happy Birthday, Indy!