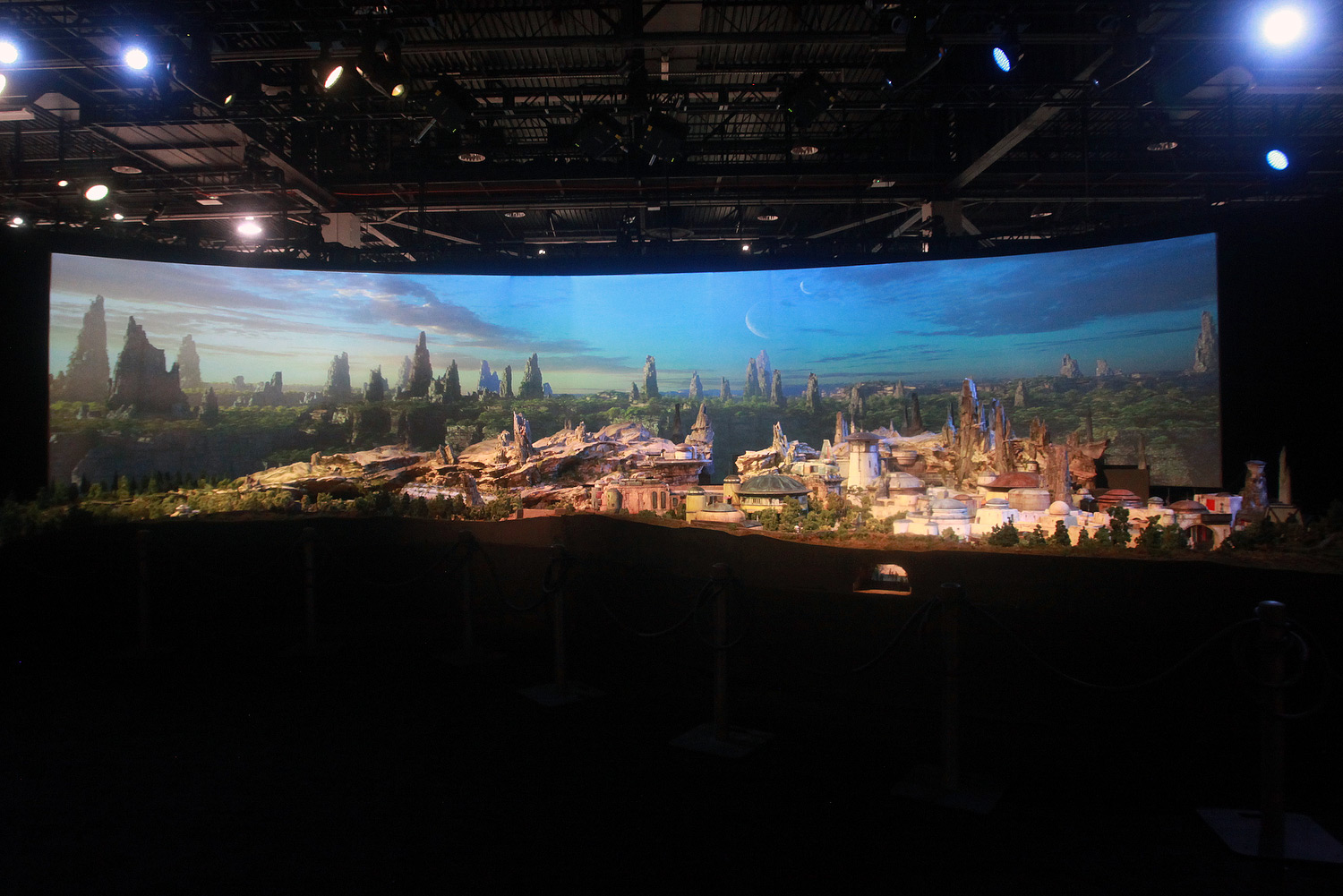 Brian Curran
D23 Expo 2017 – A Galaxy of Stories
Article
July 15, 2017
At Disney's 5th D23 Expo, the Parks and Resorts team showed the true powers of the Force with an incredible display featuring a large-scale model of what the new Star Wars themed land. The entire display is dubbed A Galaxy of Stories and is on display throughout D23 Expo. If you thought the previous display showing Pandora: The World of Avatar was impressive, seeing the entire 14-acre plans for Star Wars is truly out light years ahead.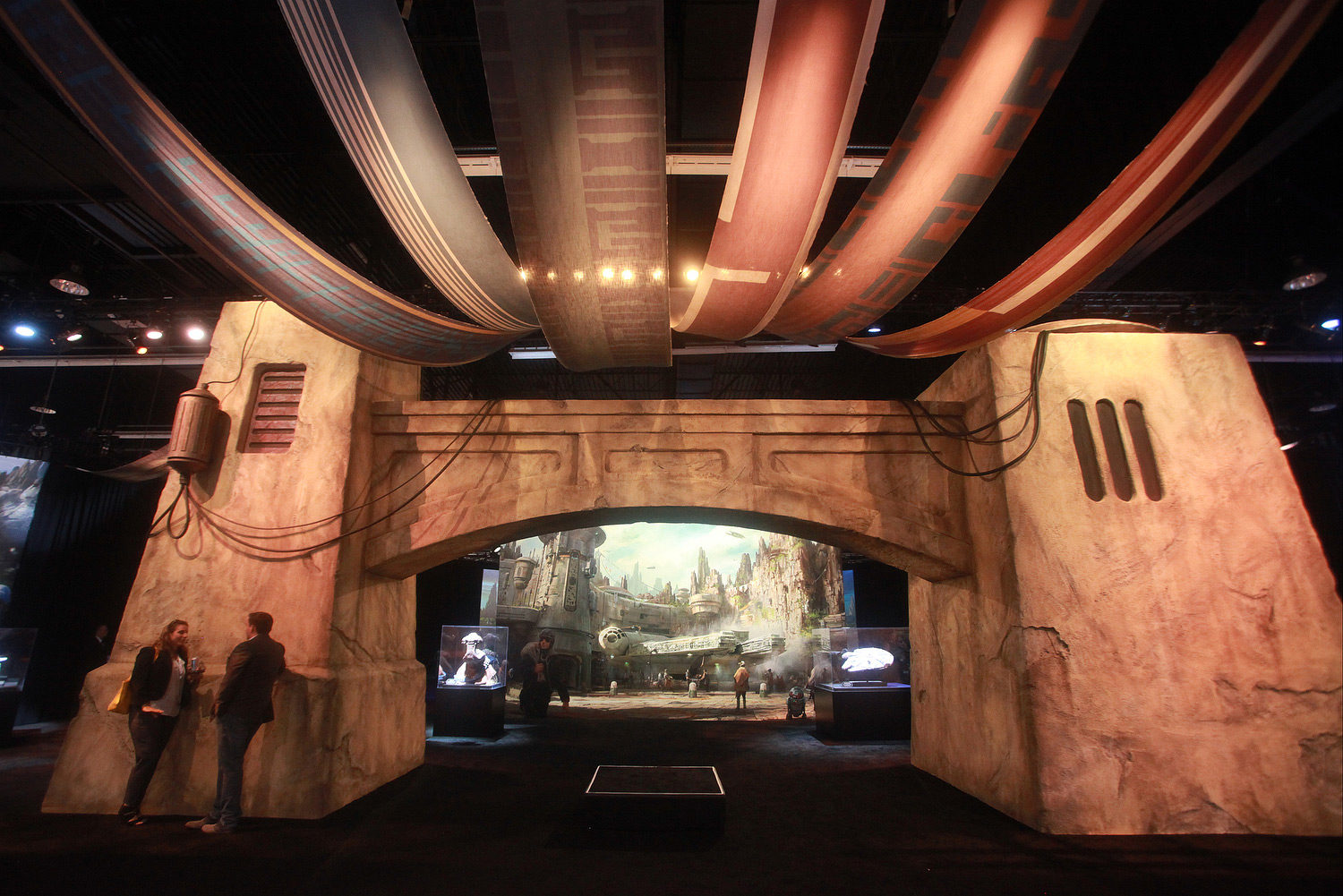 The entire pavilion is reminiscent of a cross between the cities of Tatooine with some styles of Naboo. It's all very familiar while being a little different. And that is the goal of the new outpost that will become the Star Wars Land located in Disneyland and Disney's Hollywood Studios.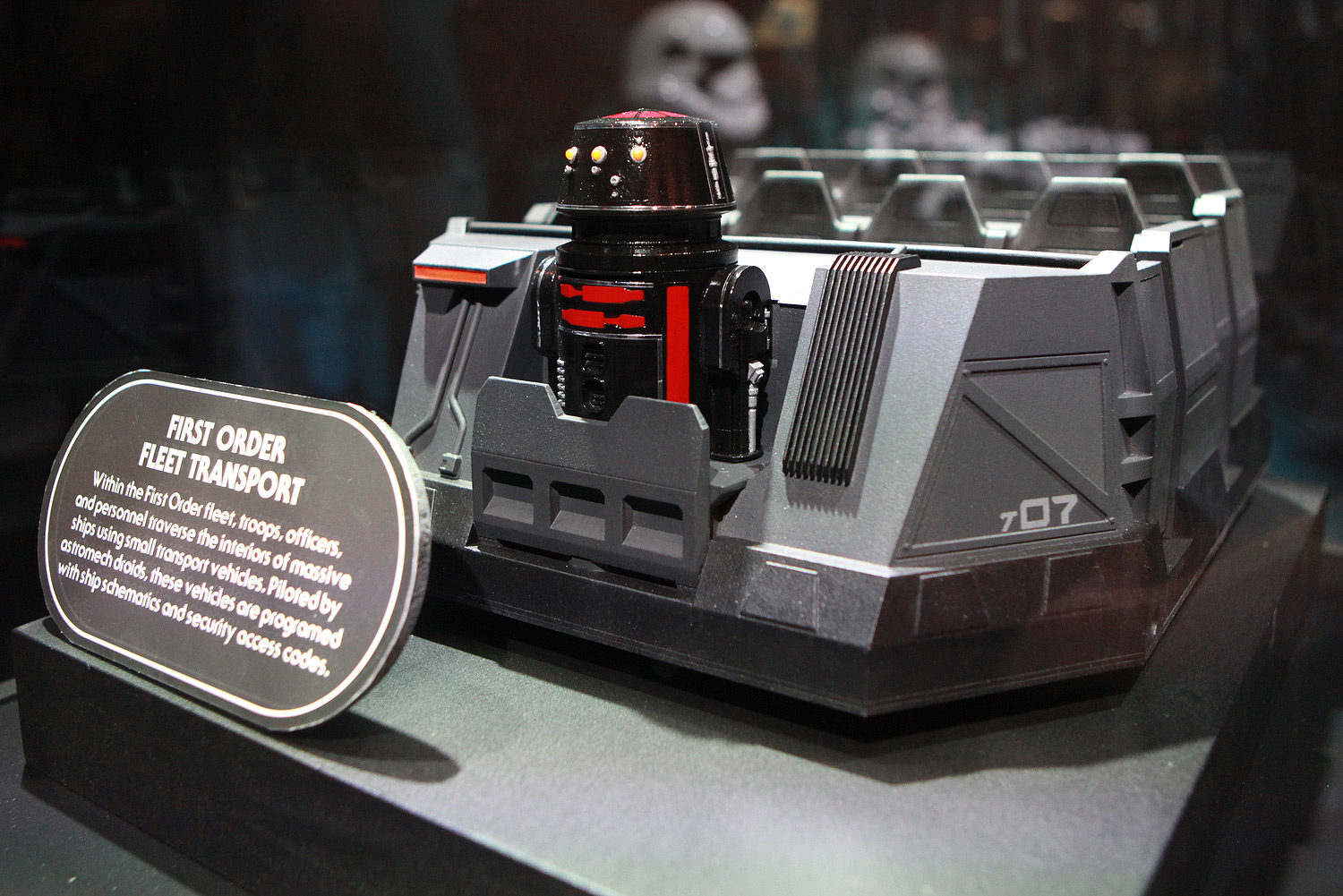 On display in the front is a collection of different pieces that we may expect to see in 2019. The most fun to see was the First Order Fleet Transport, an 8-seater vehicle with an R5 droid navigating in the front.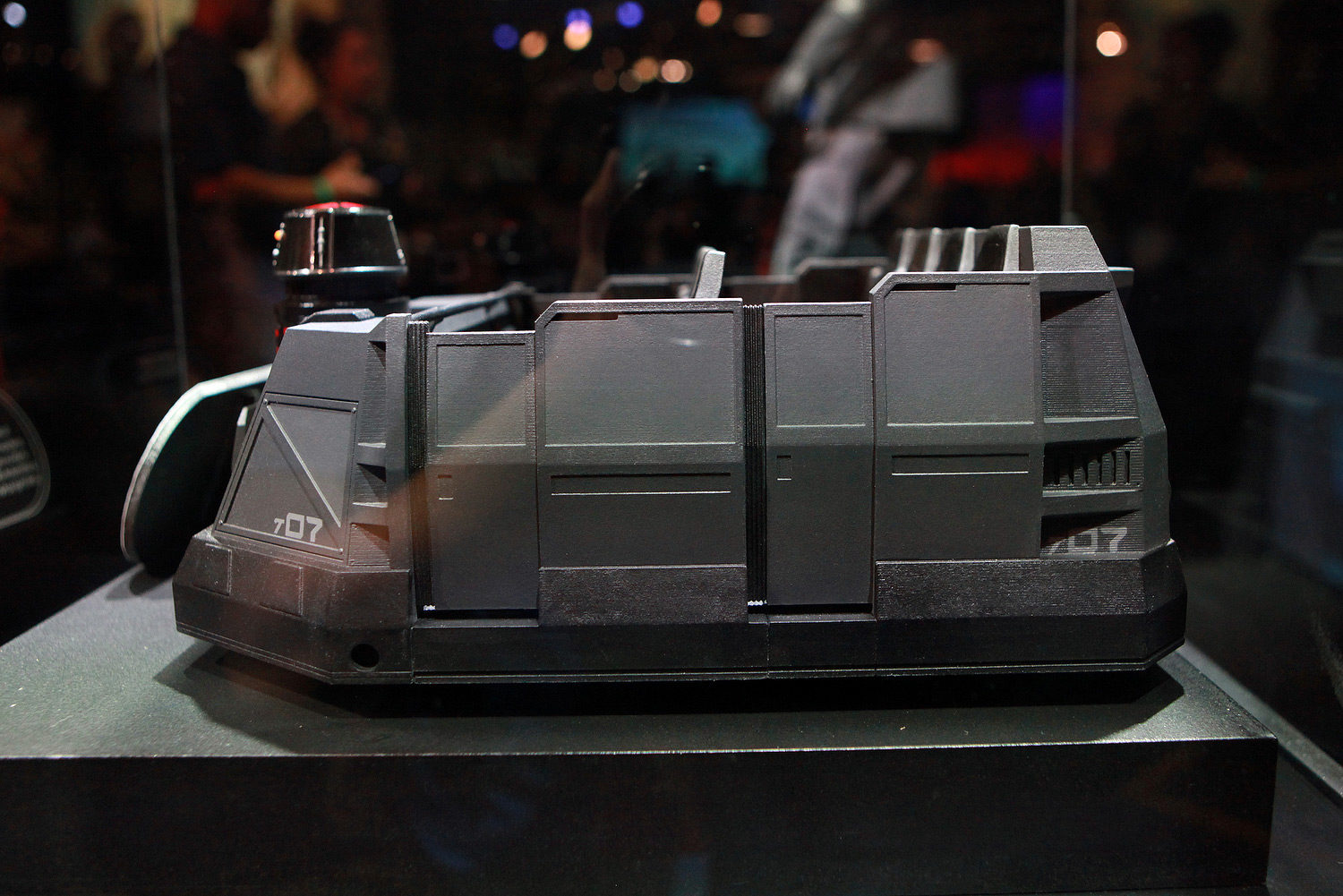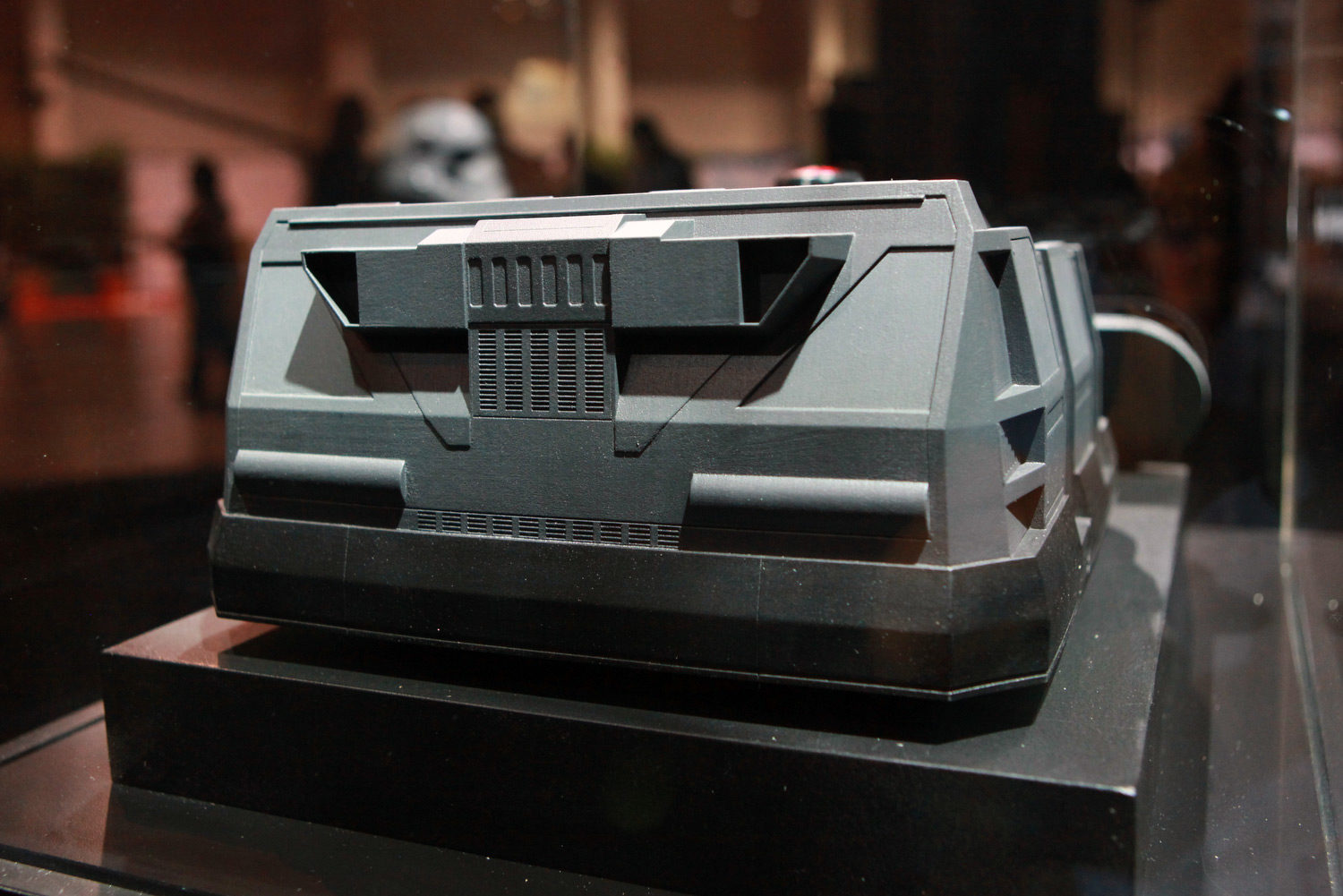 A First Order Lieutenant Uniform is on display nearby as are First Order Stormtrooper armor and accessories.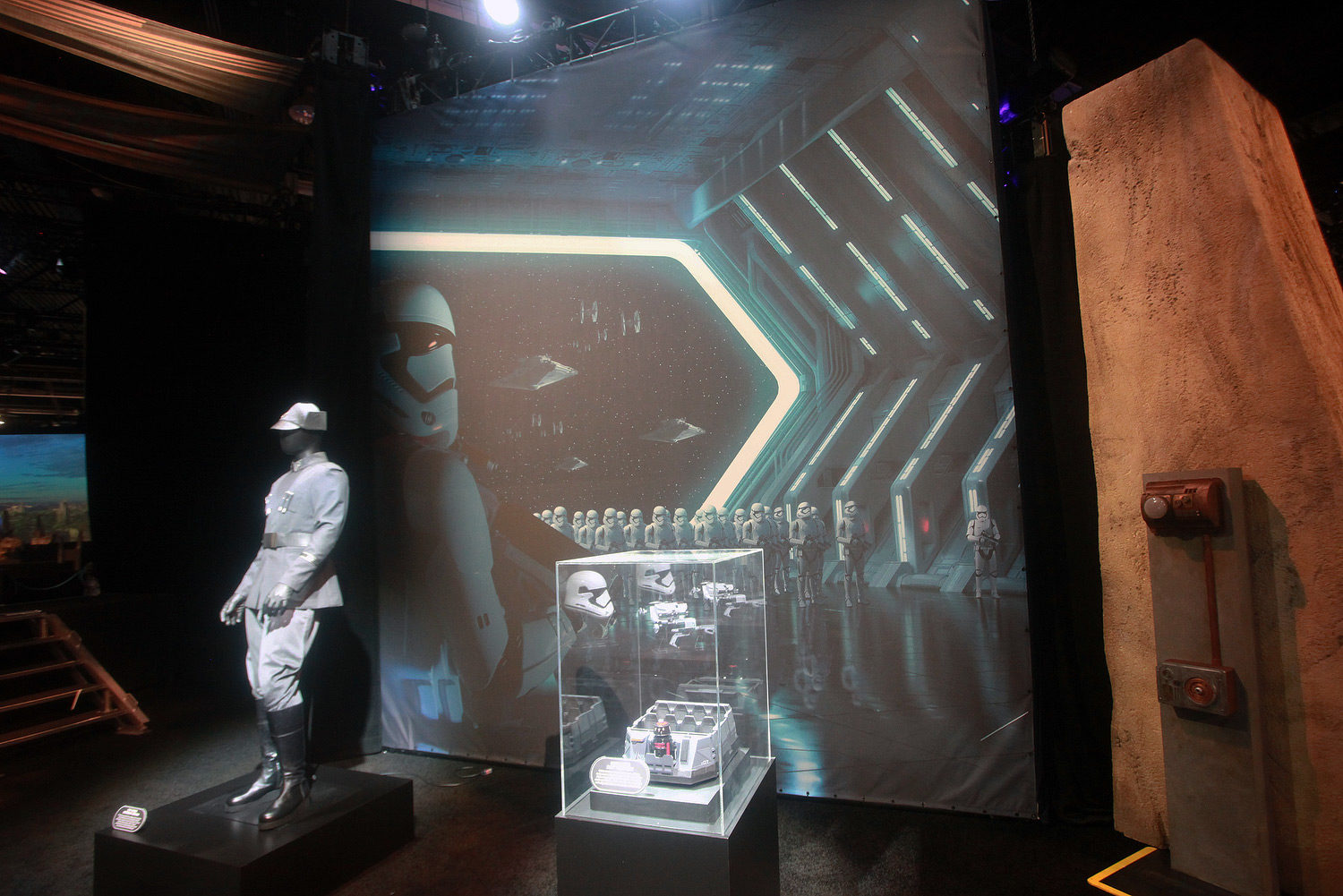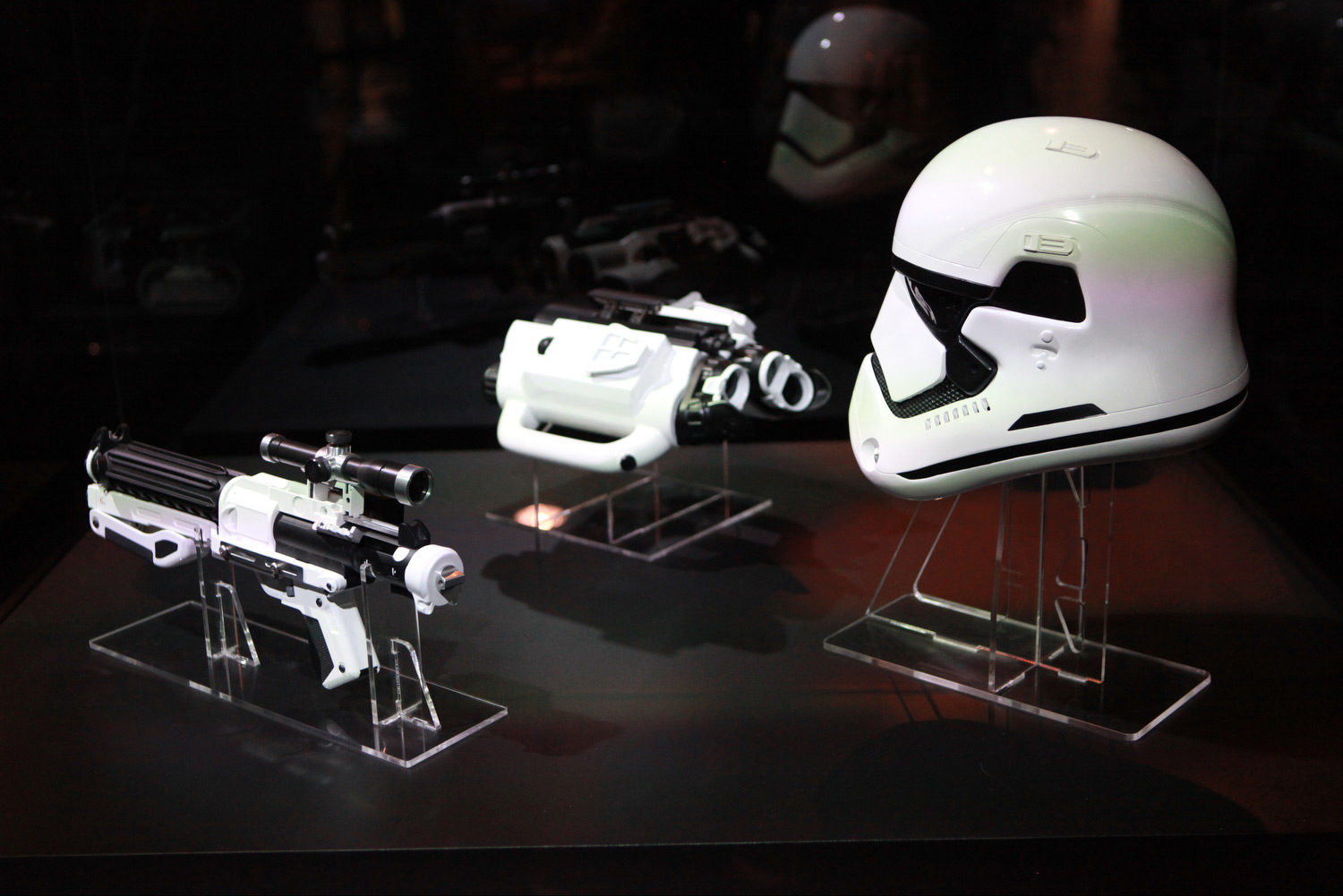 We hope to see this Ithorian walking around, as well as these musical instruments being played!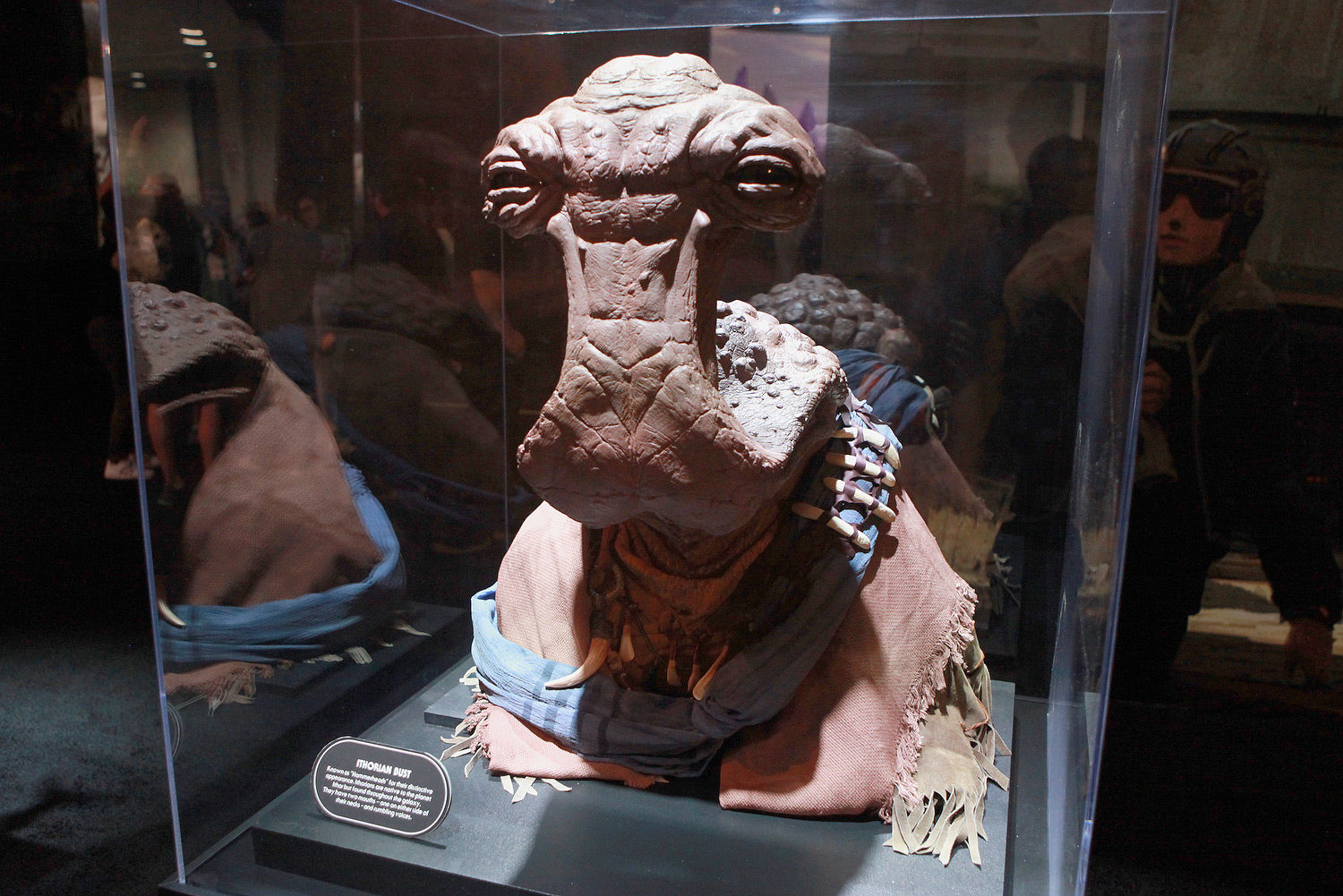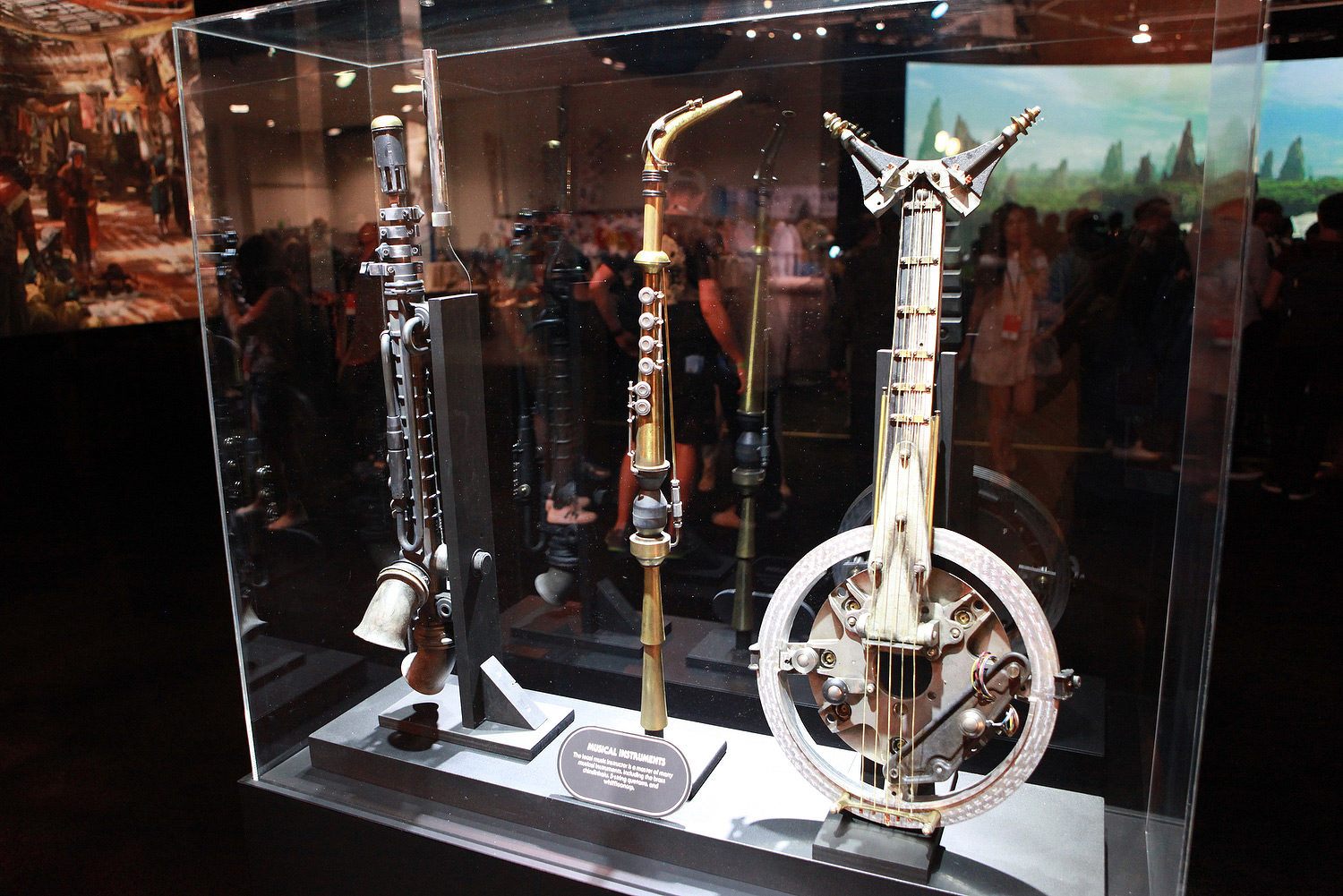 This is the Resistance Turret that can be found in the land closer to Critter Country's entrance.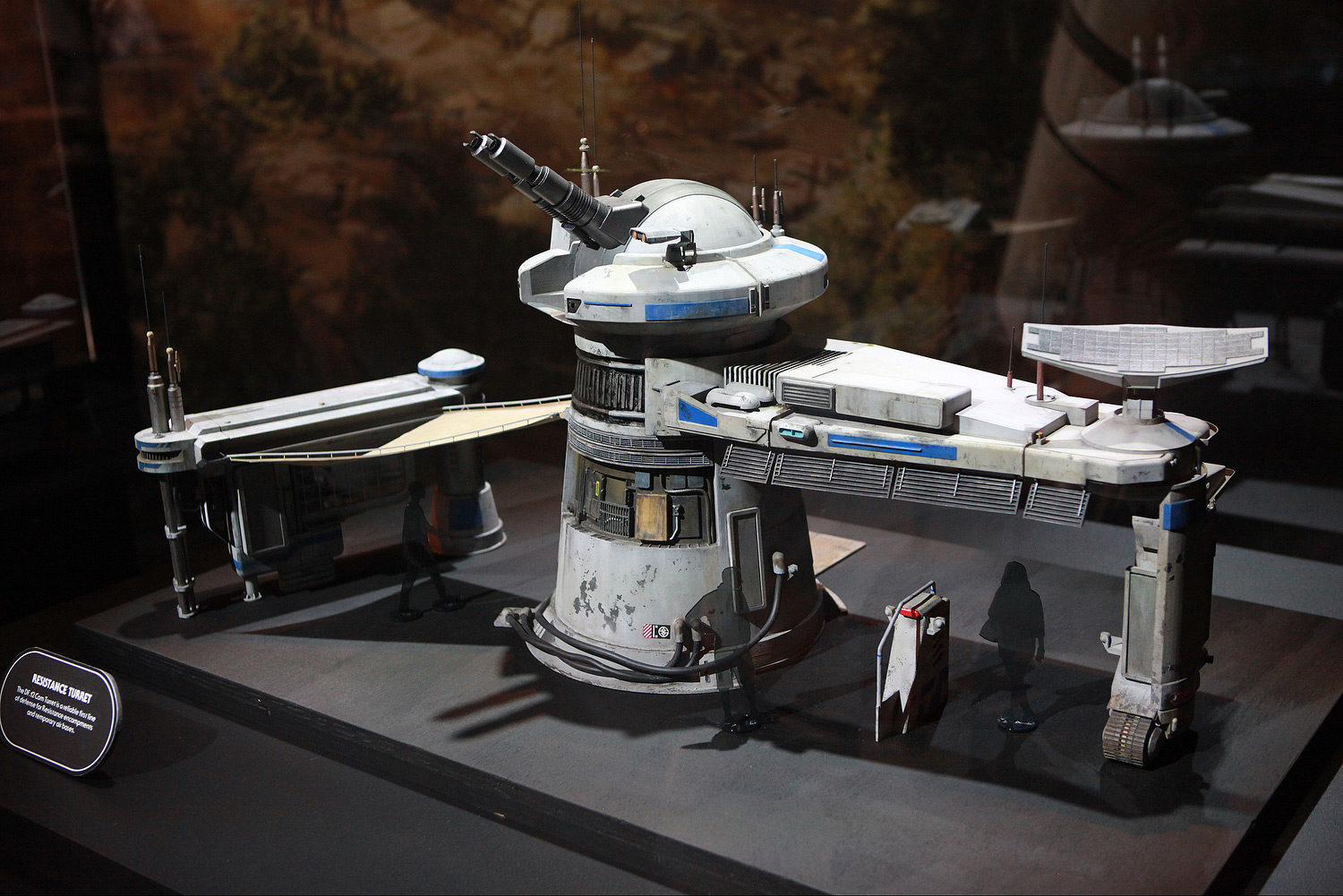 Seen before but on display is the Millennium Falcon, A-Wing, and a Jakku Landspeeder.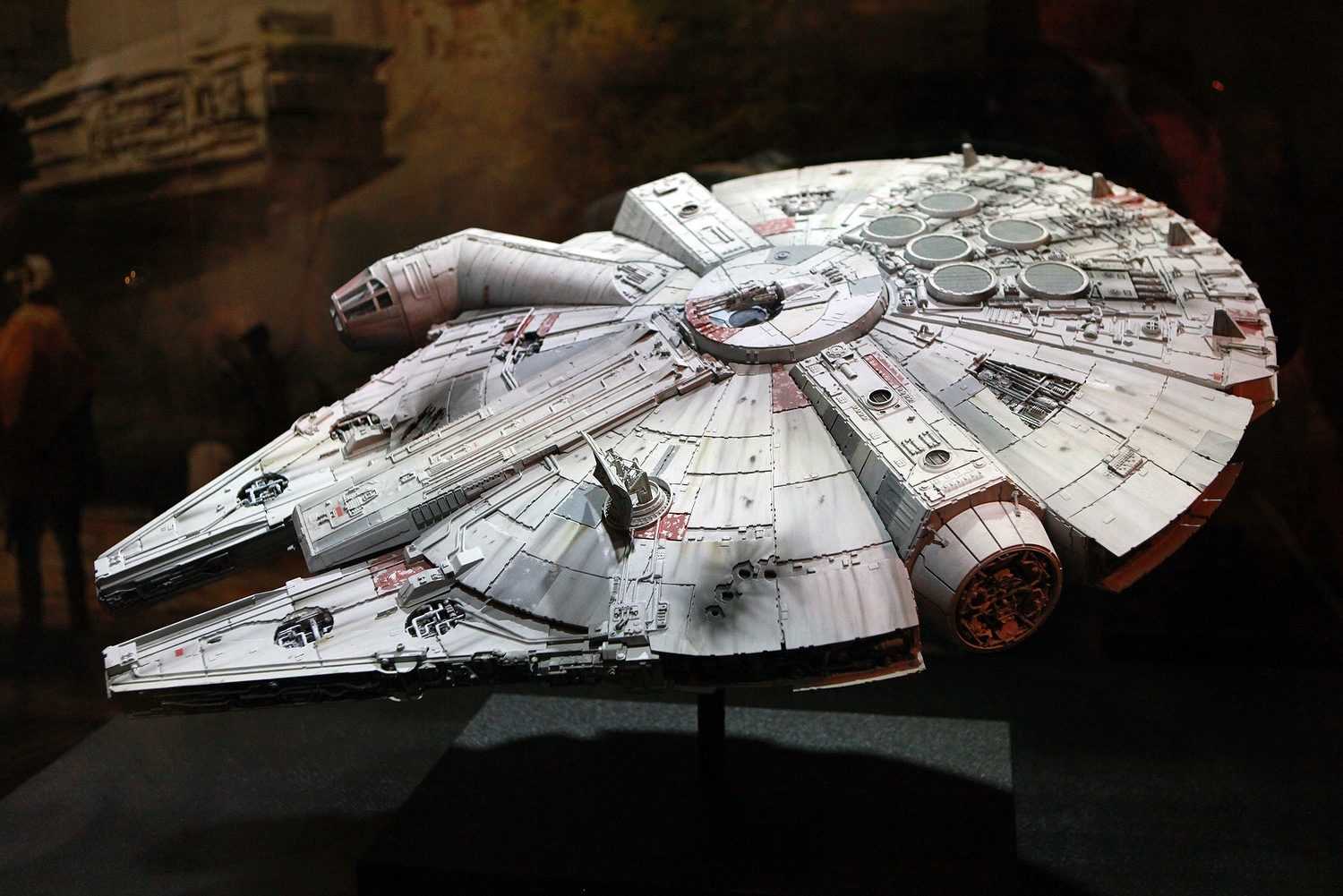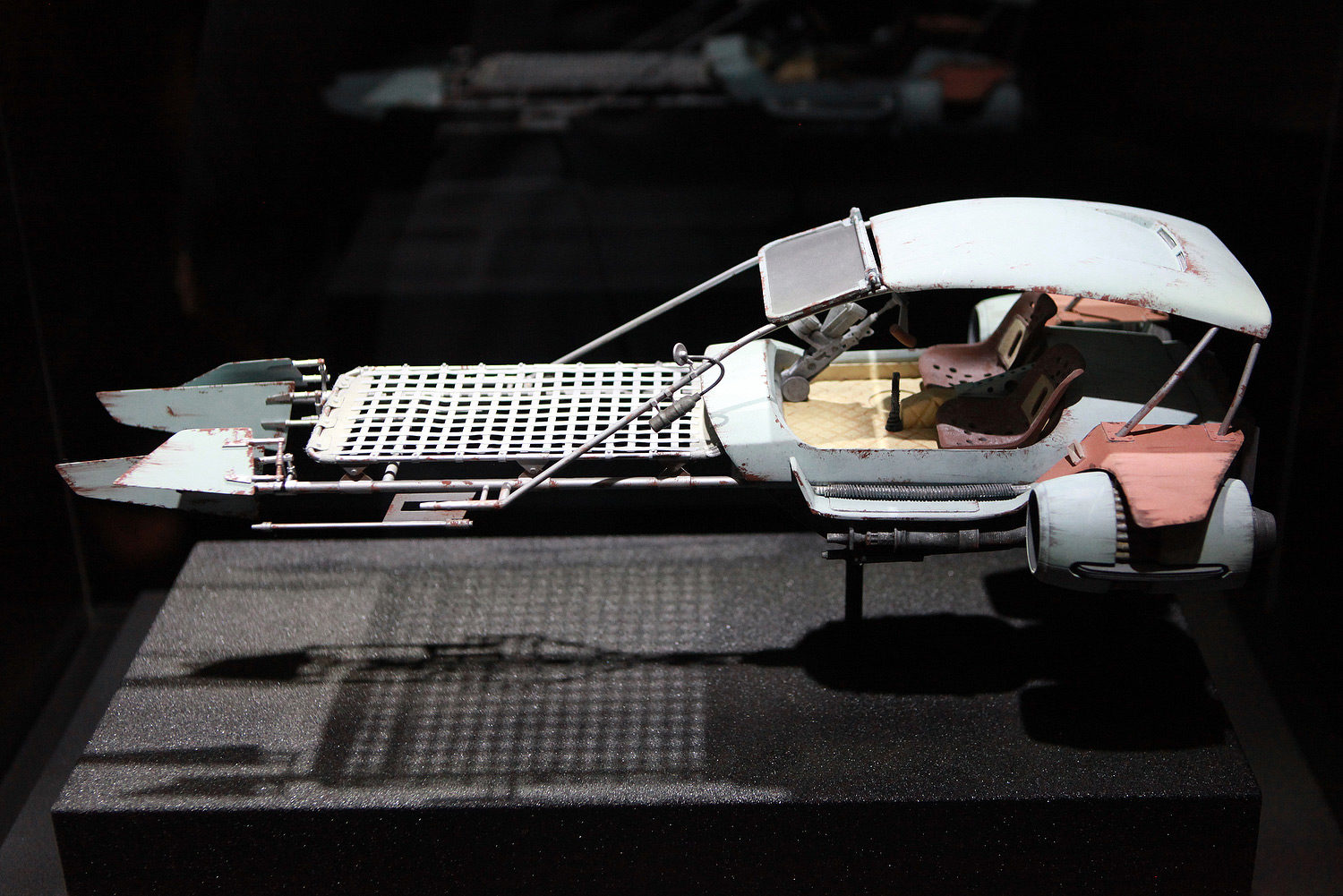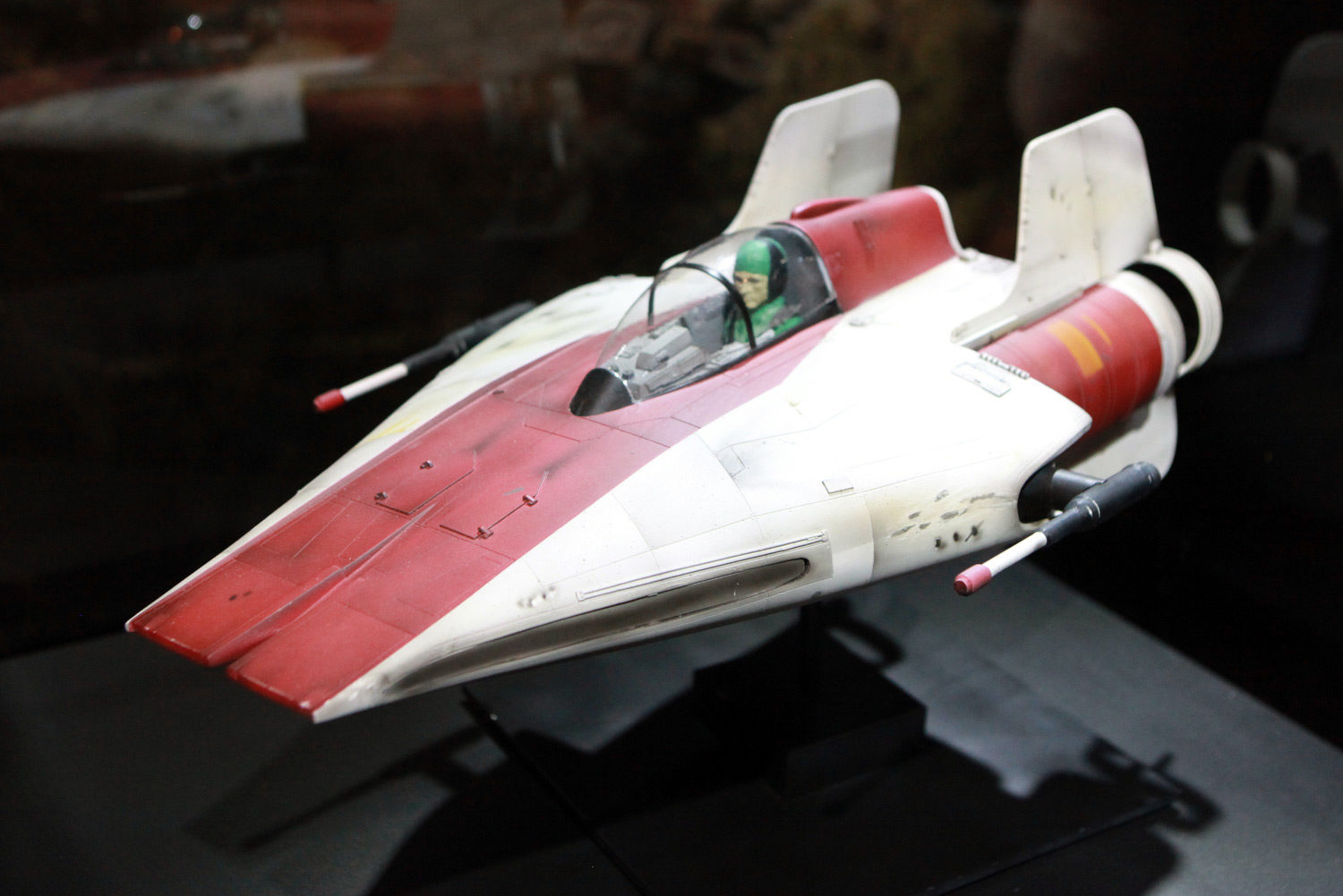 But let's get to the impressive new land shall we? The model on display is specifically the one made for Anaheim, as there are three entrances shown, while Orlando's version of the land will only have two entrances. So while they are mostly the same, there will be a few very minor layout differences.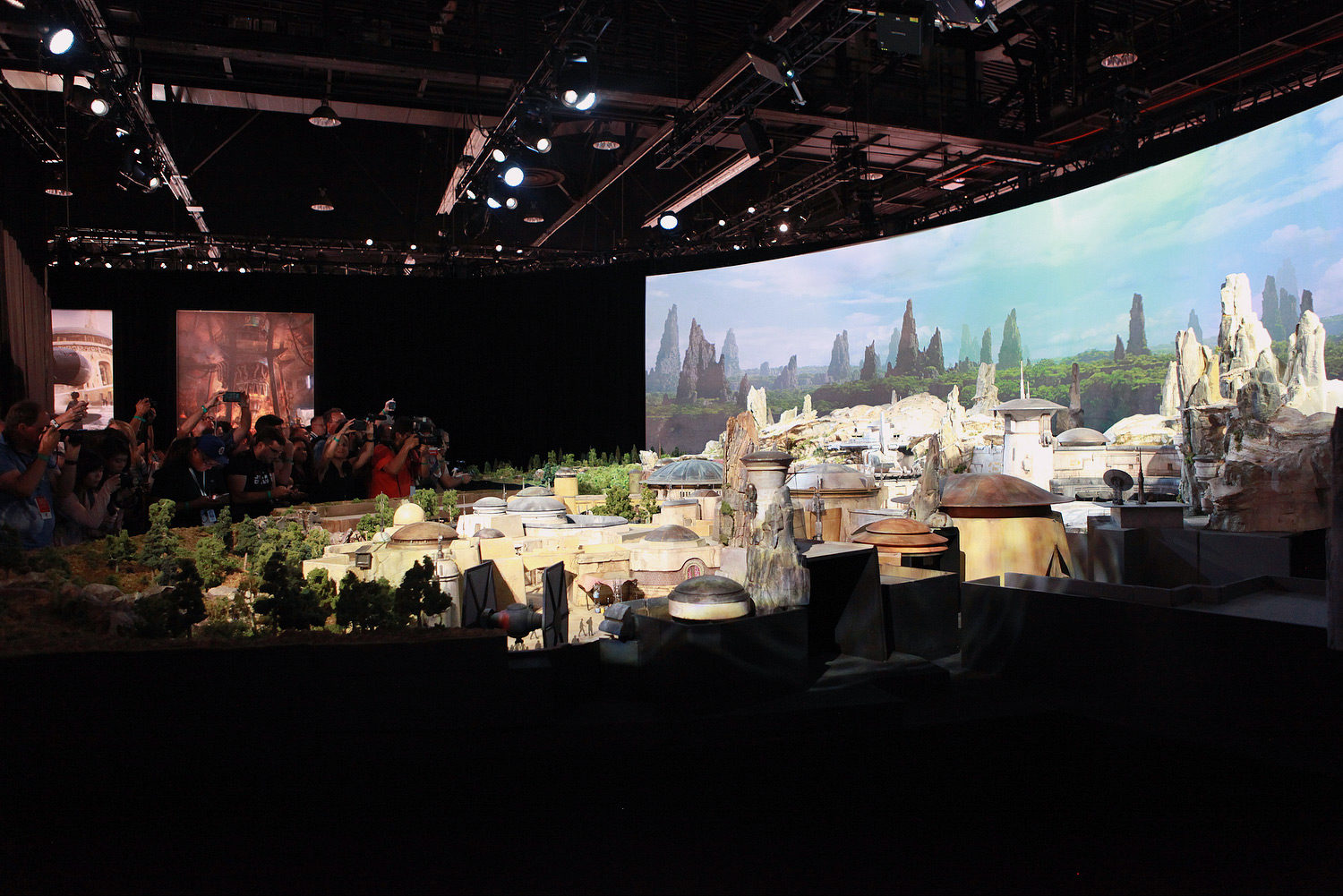 Despite the large scale of one of the biggest new lands ever built in Disneyland, there will only be two attractions, but there will hopefully be a whole lot more exploring and new types of play that will keep guests entertained.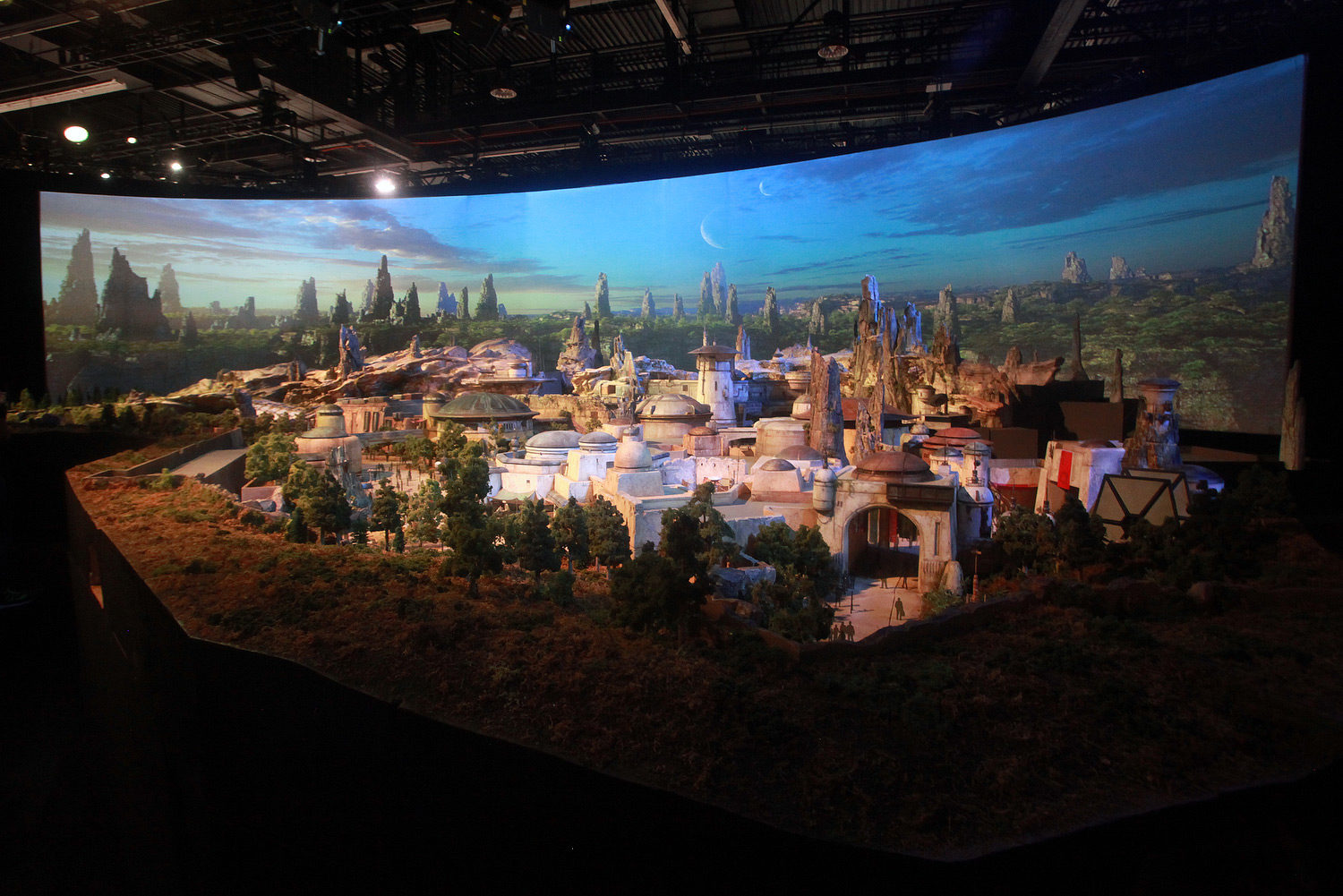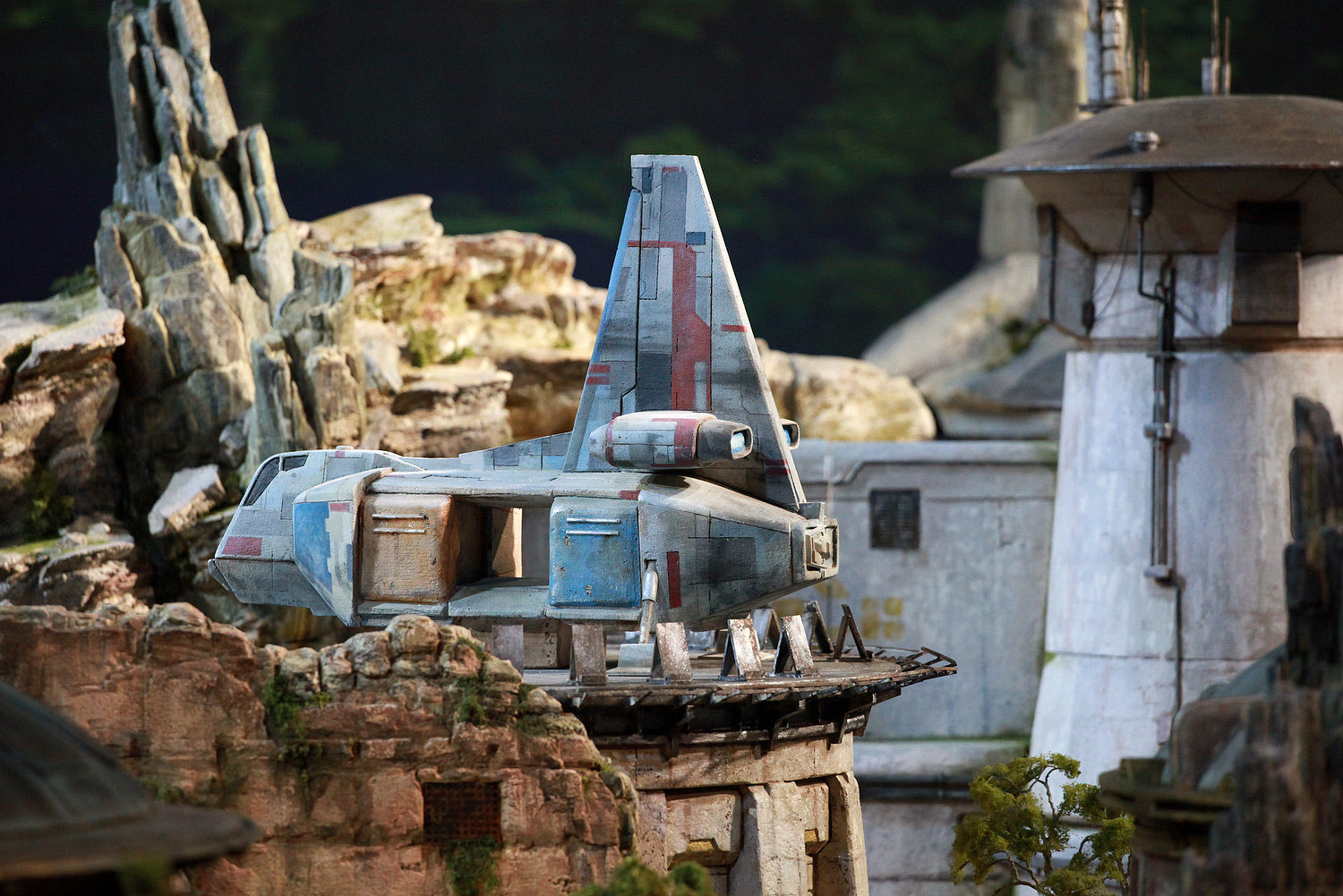 There's certainly a section of the land where the Resistance fighters will consider a safe haven, but venture too far, and you'll find First Order TIE fighters and other troops that will be more sympathetic towards the First Order's agenda.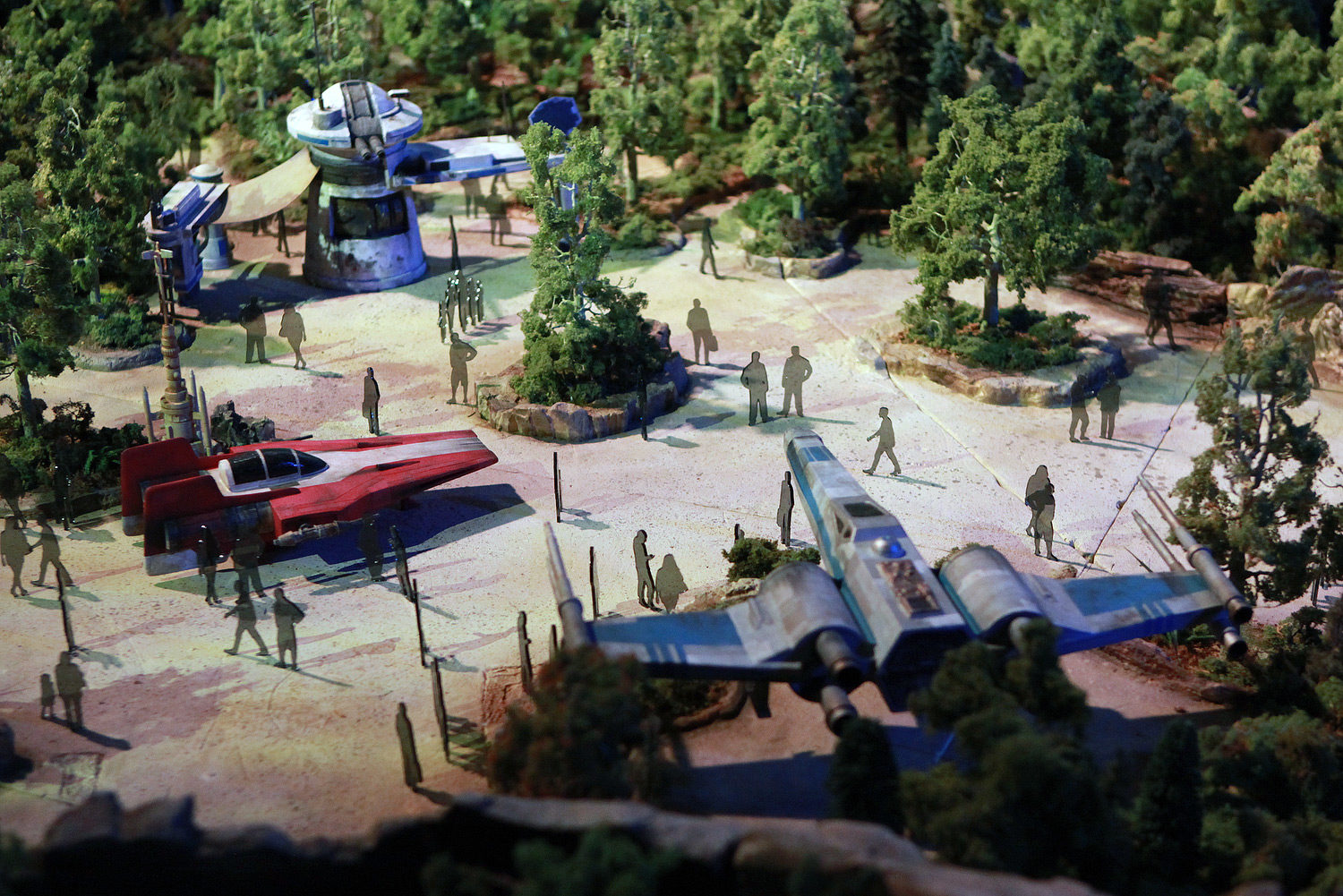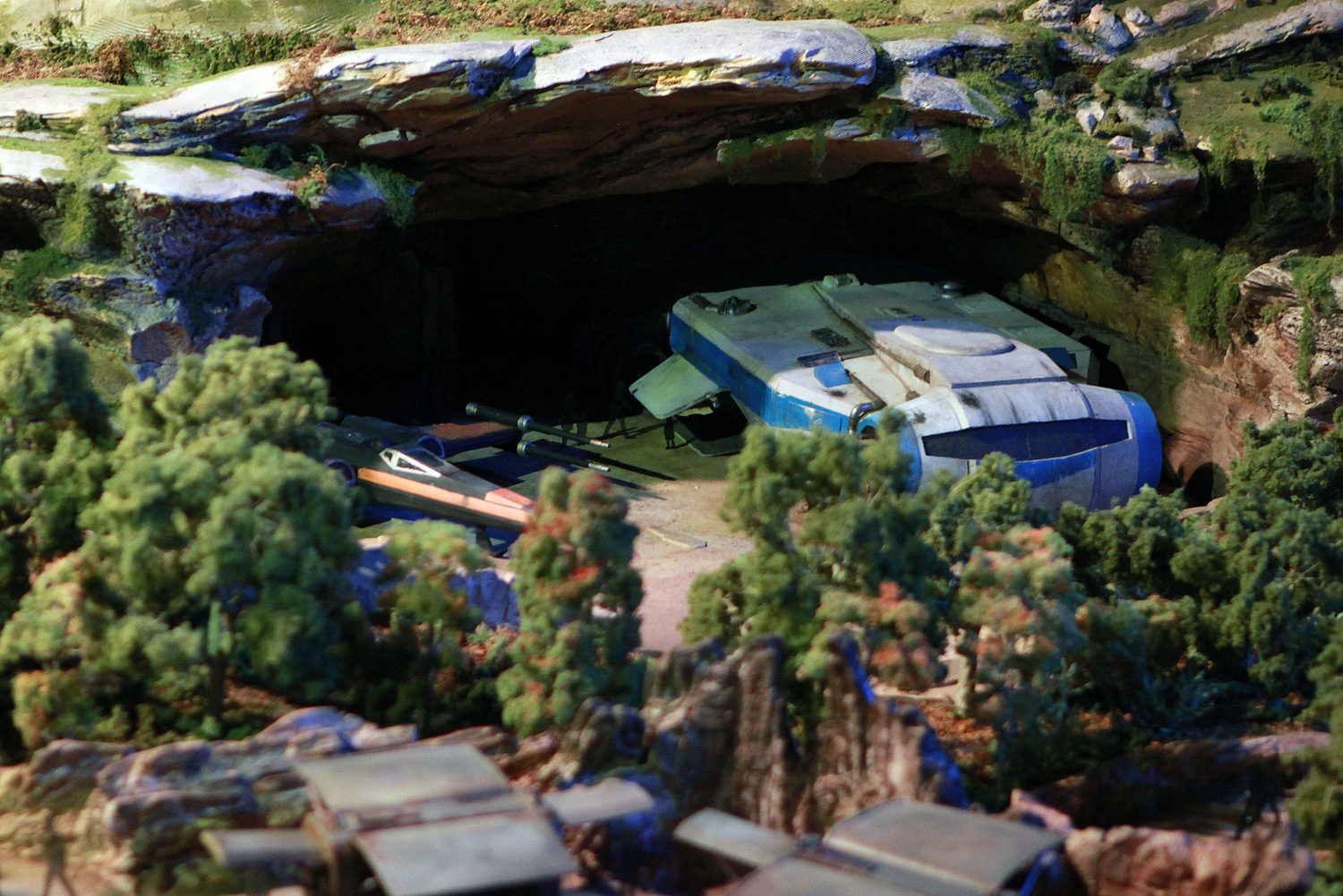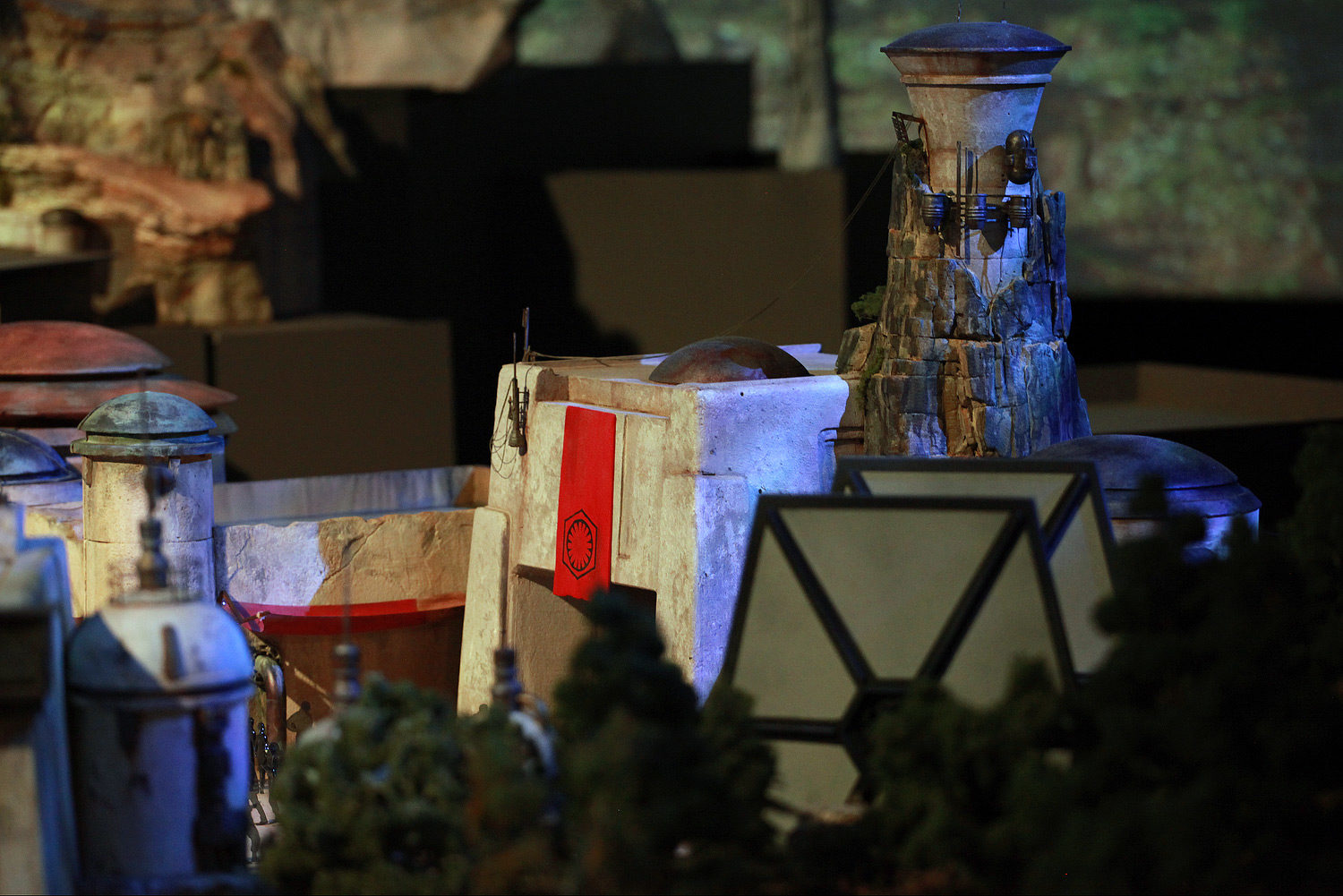 So what do you think? Pretty impressive right? We'll learn more about the new land in the Parks and Resorts panel Saturday afternoon at the D23 Expo.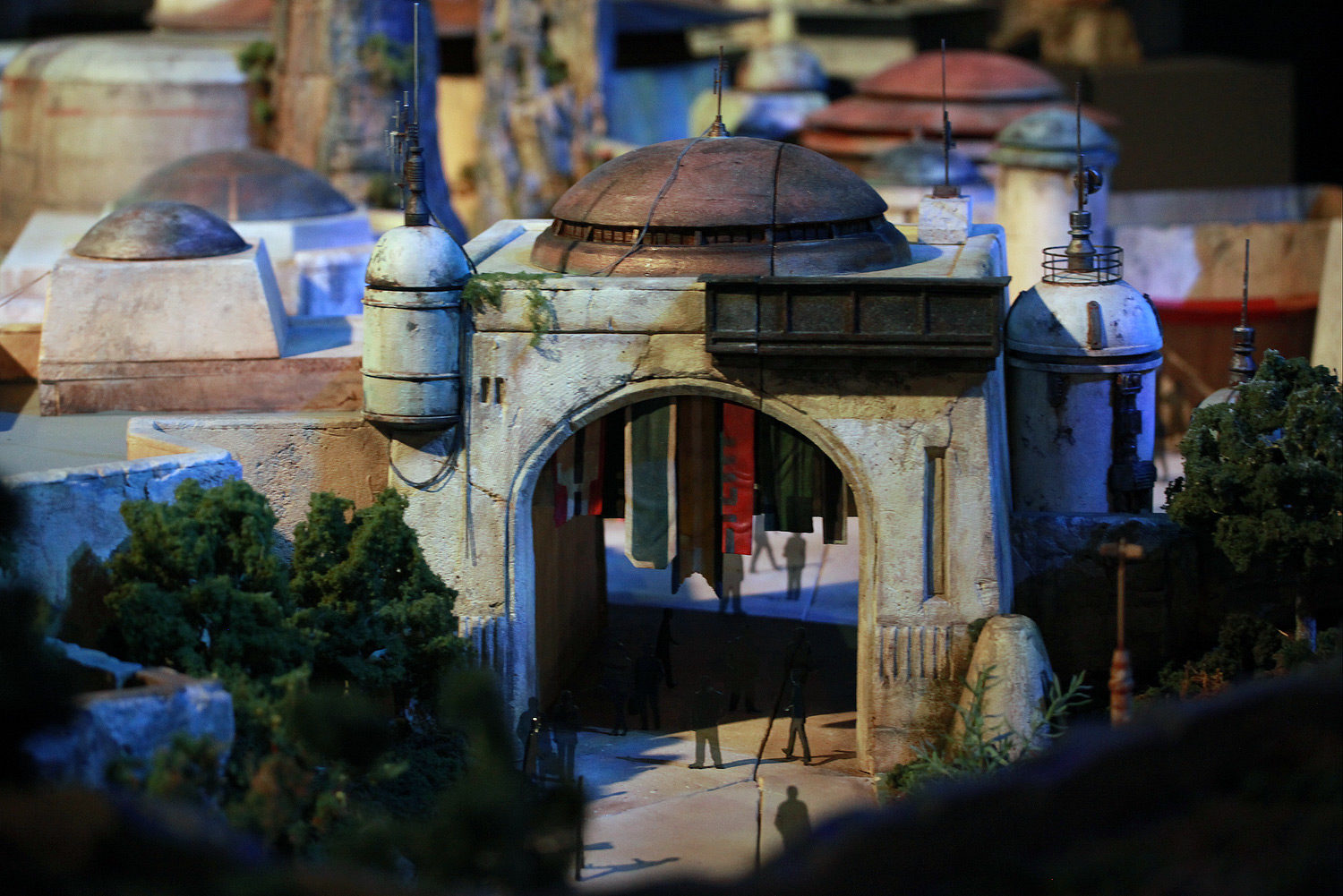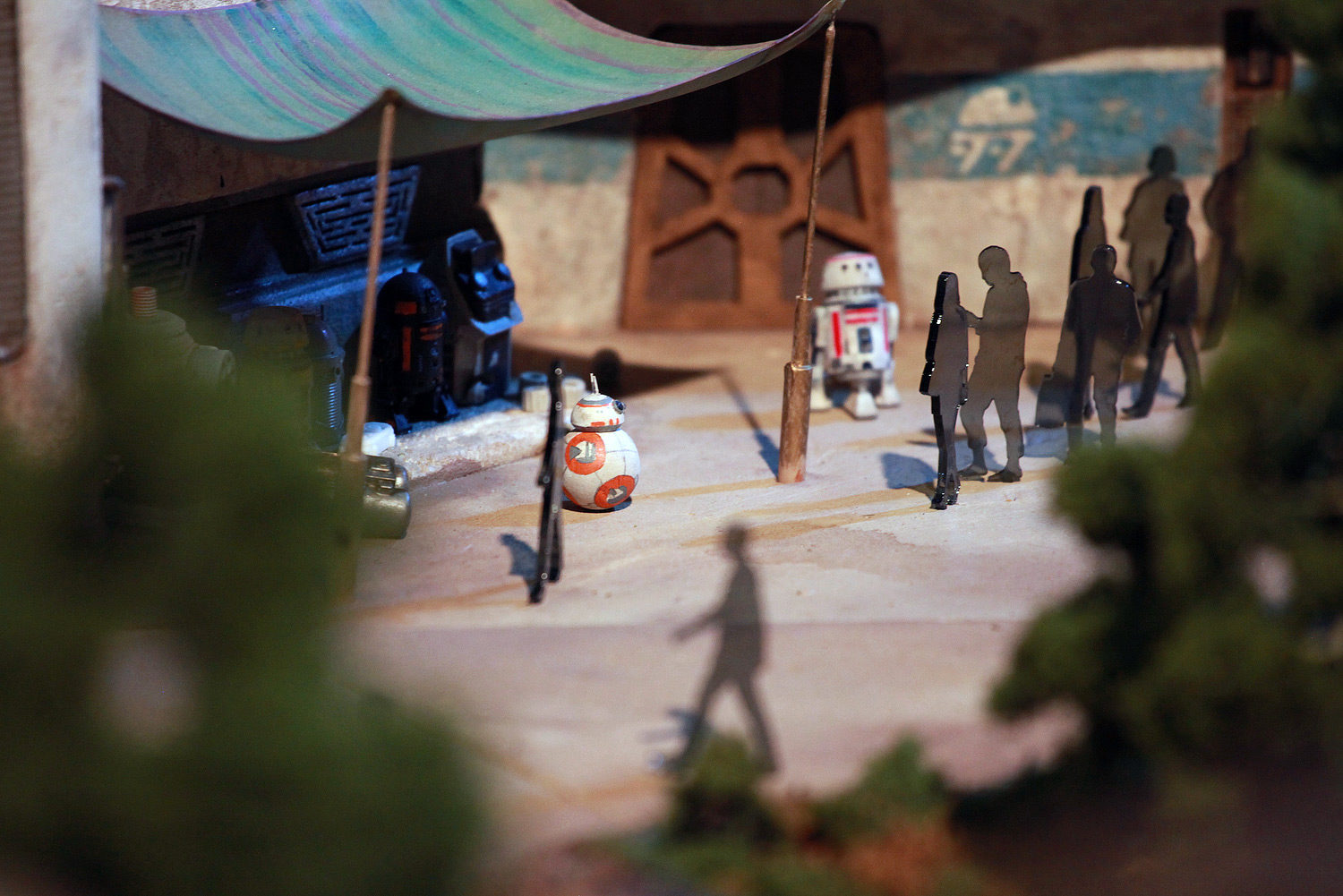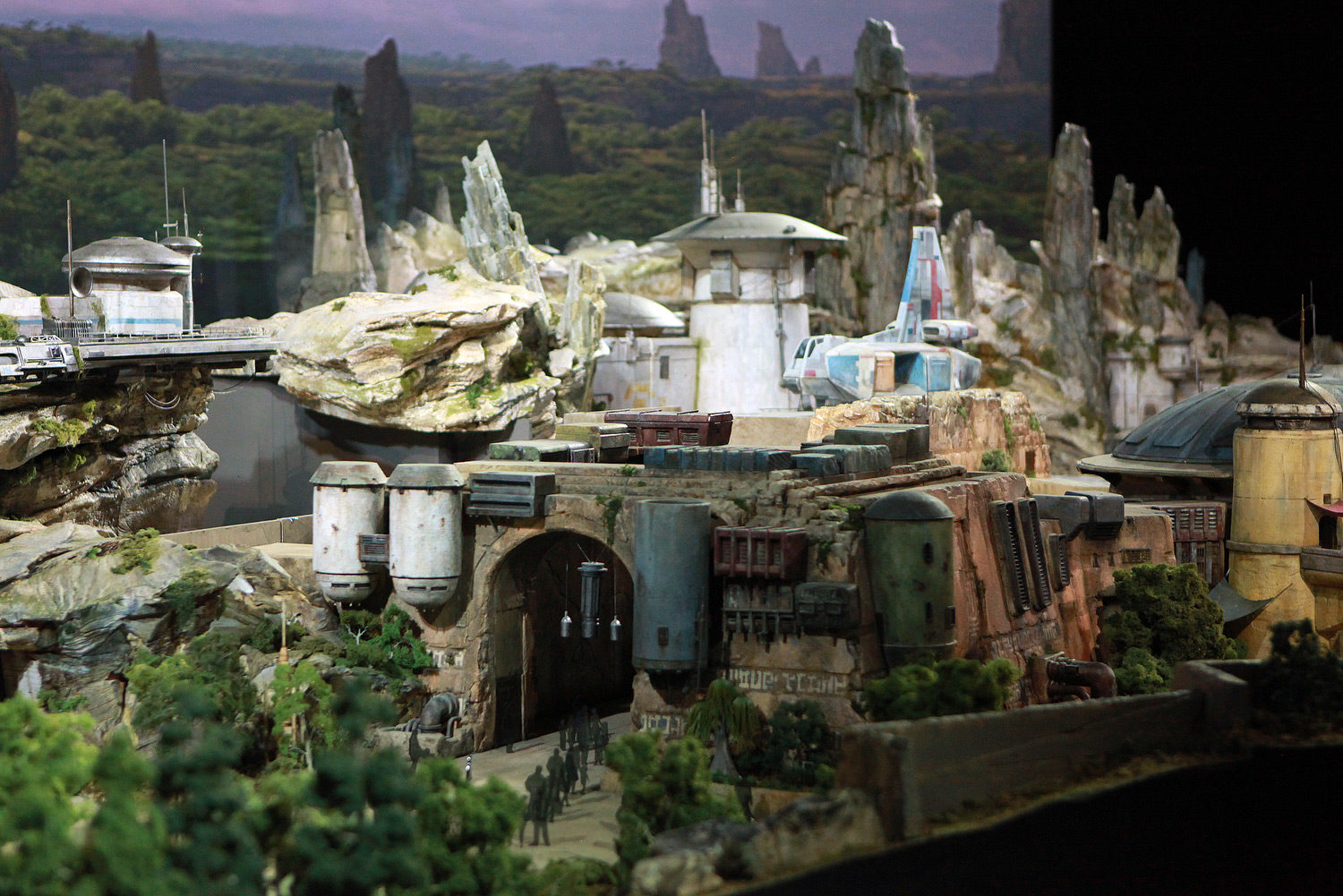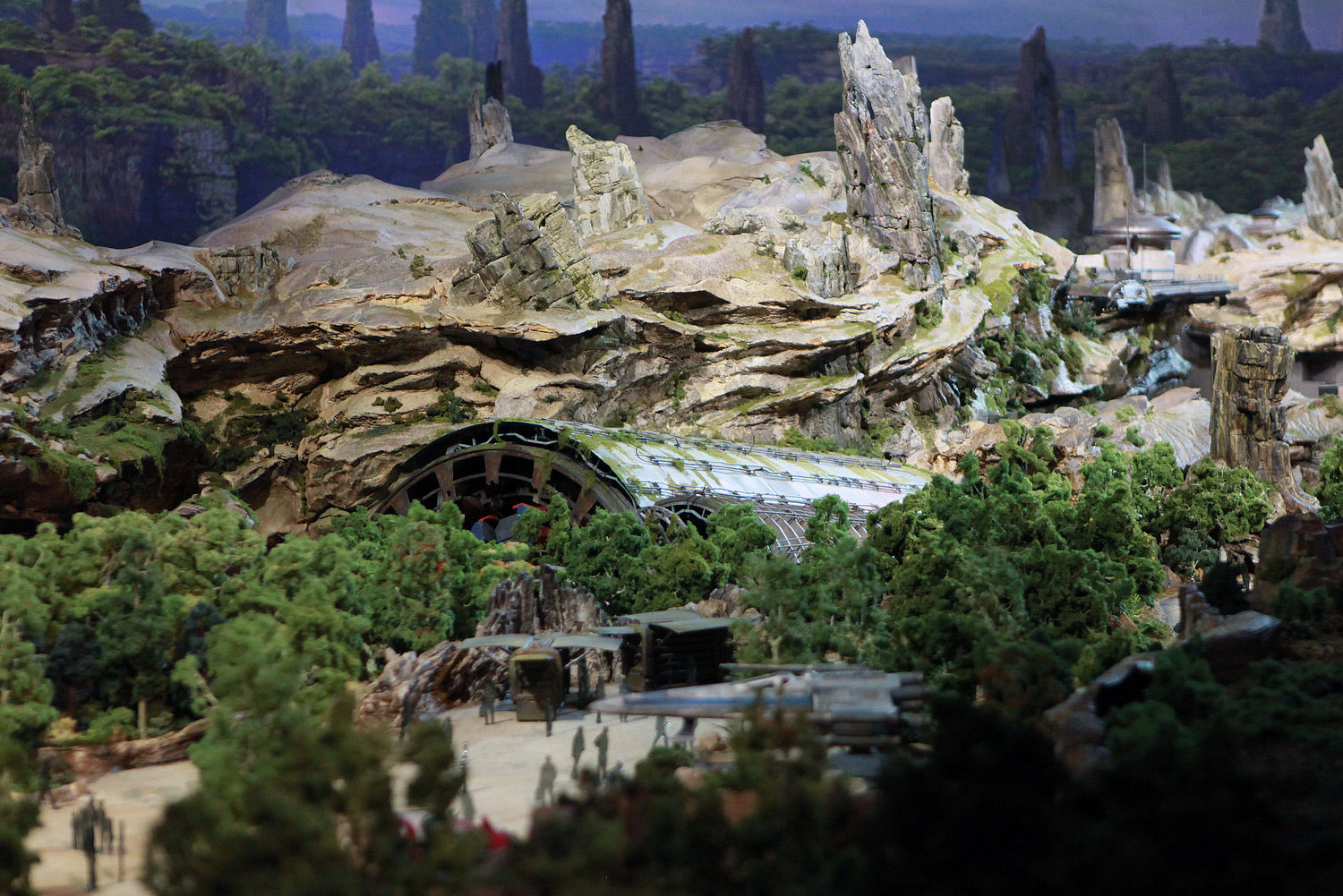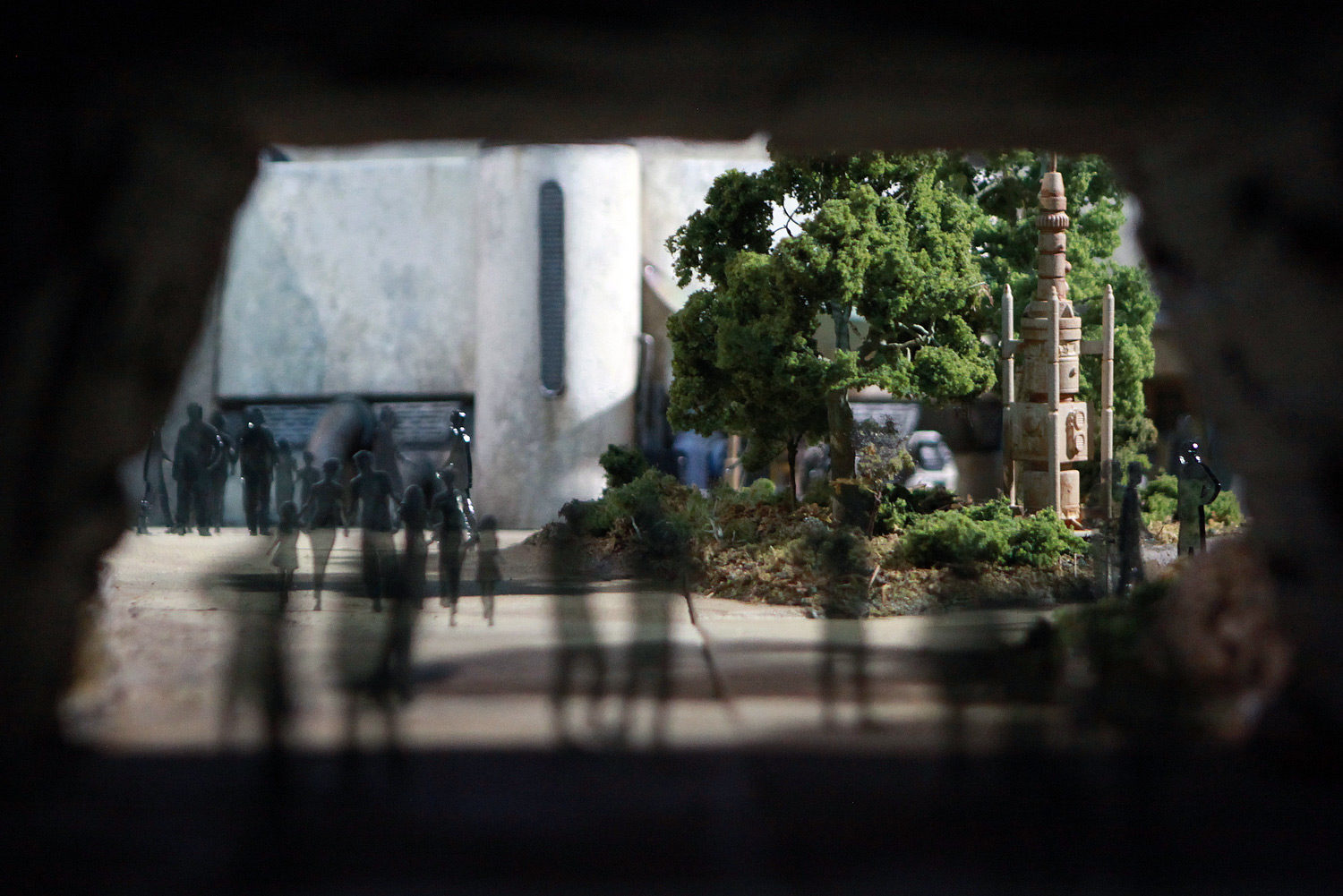 Say, is that a Star Tours Starspeeder?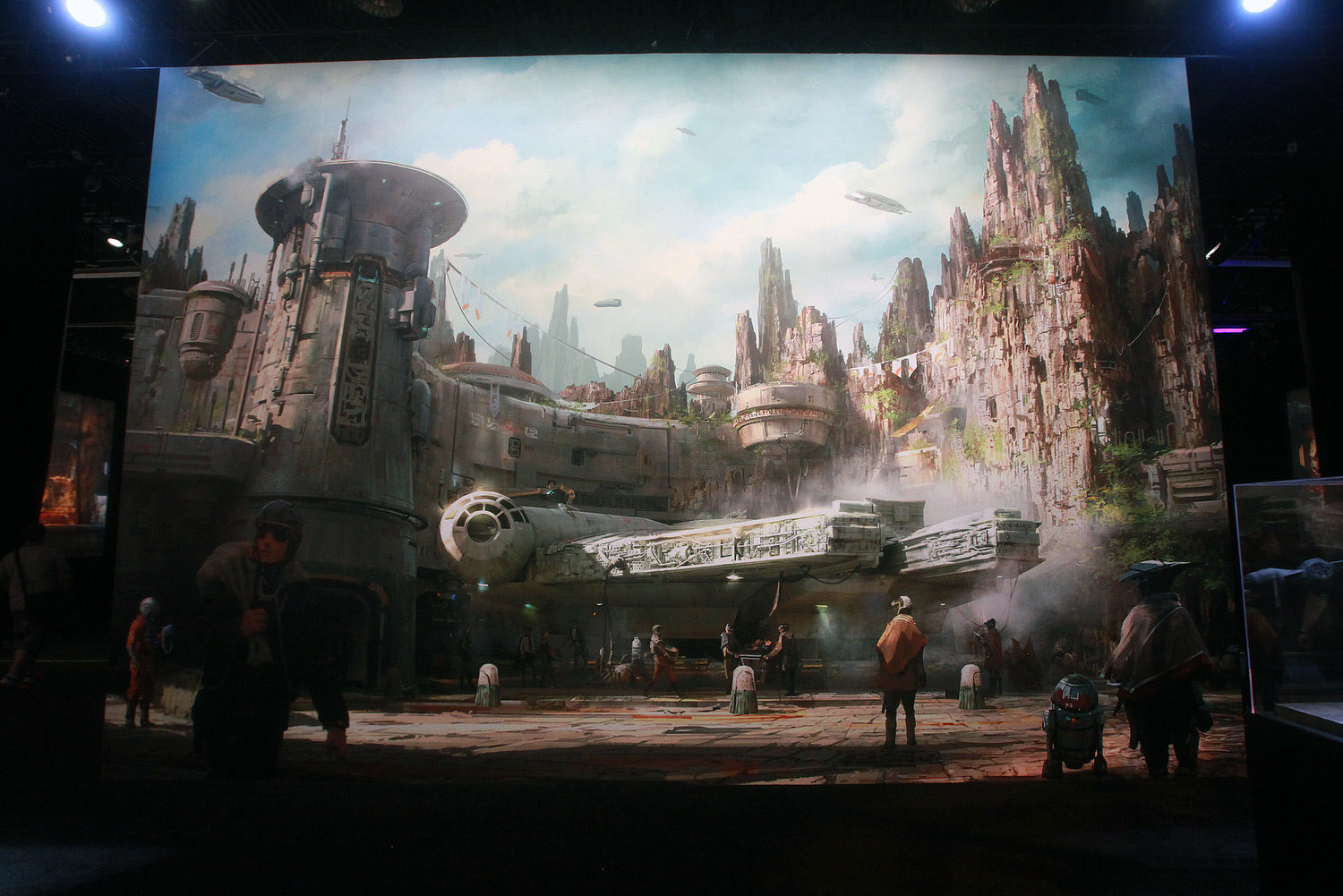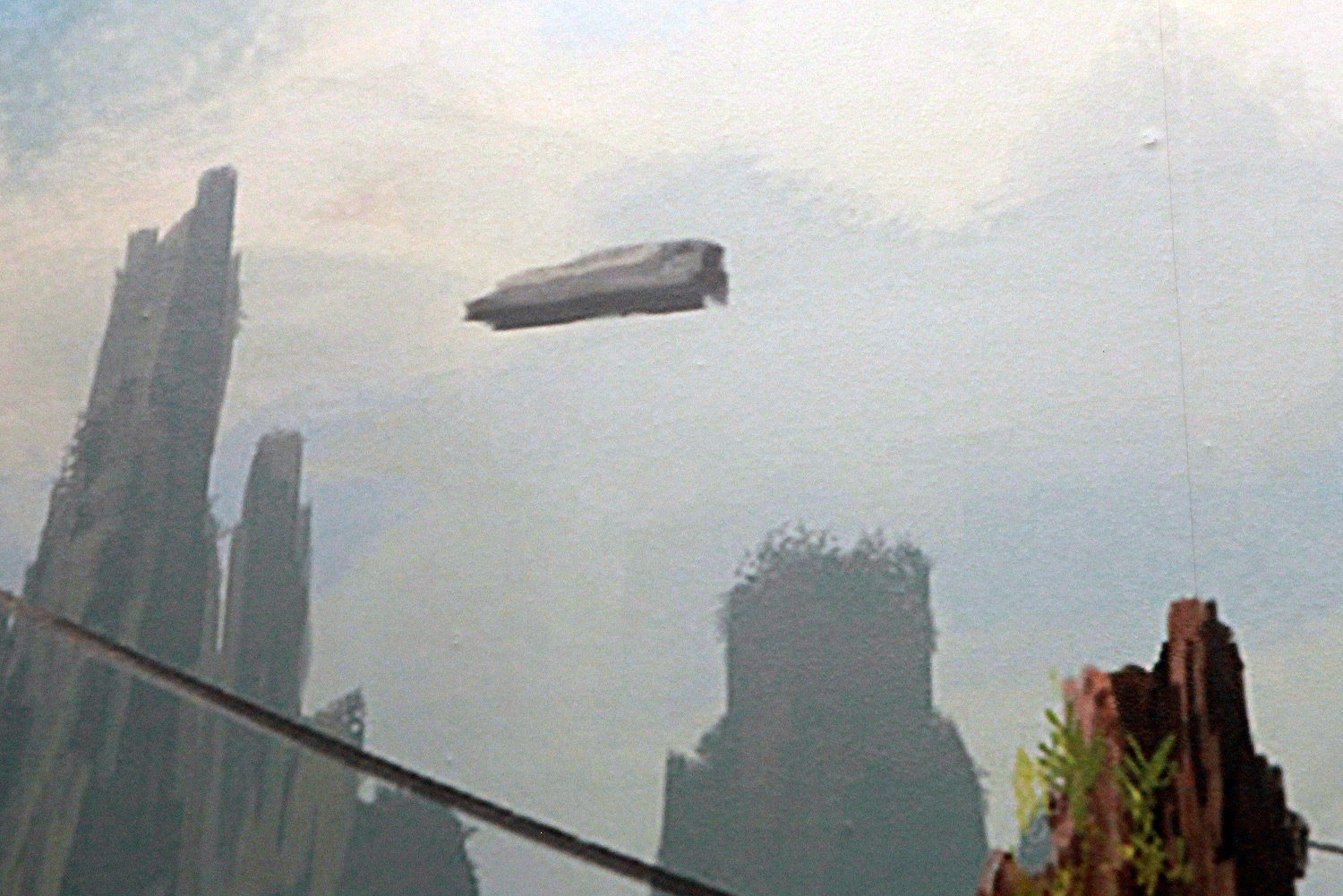 Photography by David Yeh