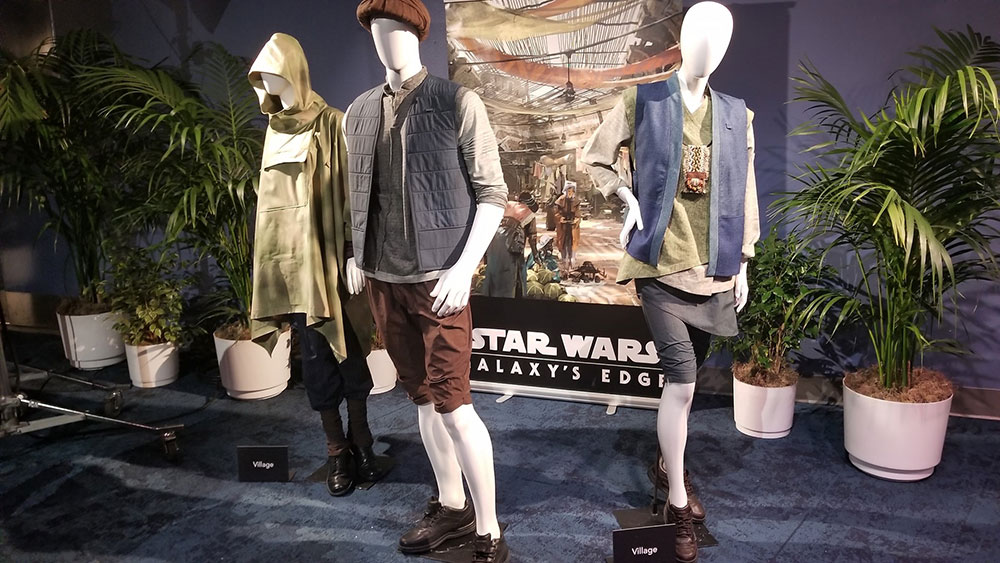 David Yeh
Disneyland: Galaxy's Edge Costume Reveal Celebration
Article
February 27, 2019
Disneyland Resort Cast Members were treated to a celebration last night that included the reveal of a wide variety of new costumes to be worn in the upcoming Black Spire Outpost coming to both Disneyland and Disney's Hollywood Studios.

The event was held during 10:00 p.m. through 12:30 a.m. with a fashion show of sorts at the Tomorrowland Terrace at 10:30 p.m. Following the reveal, Cast Members were invited to take a look at the costumes close-up at the Starcade, get some refreshments, and enjoy a ride on Star Tours, Buzz Lightyear Astro Blasters, and Matterhorn Bobsleds. The night concluded with a private showing of Mickey's Mix Magic and a special memento upon exiting.

Here's a look at the costumes coming this summer to a galaxy far, far away.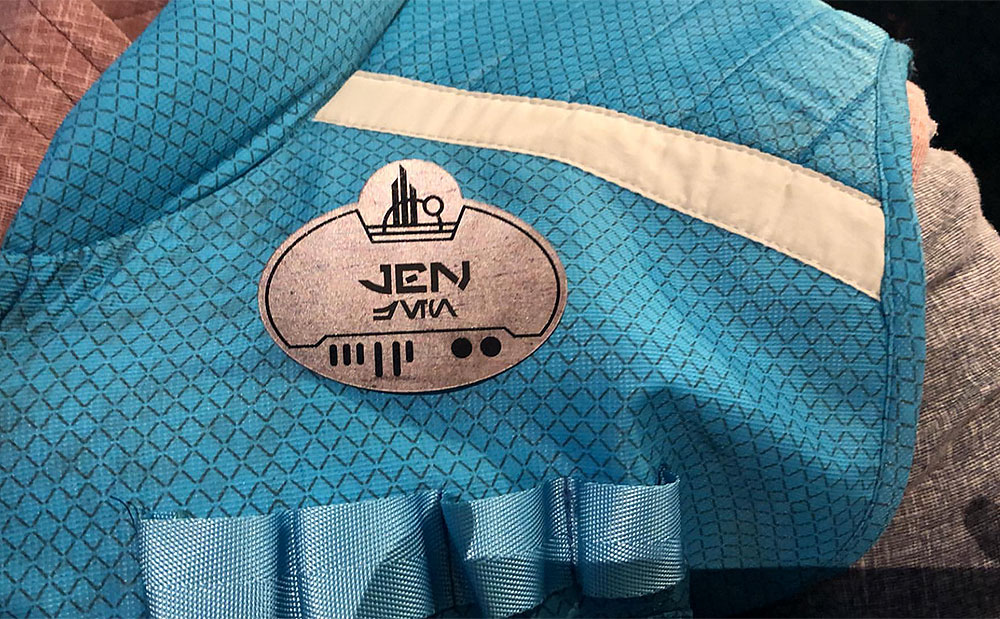 The new cast member name tags feature an aged look, compared to the spotless new tags we've been accustomed to. While we're told these tags may get a few more tweaks, this is pretty close to the finalized version.

Jen is sporting a costume from the new Millennium Falcon: Smugglers Run attraction.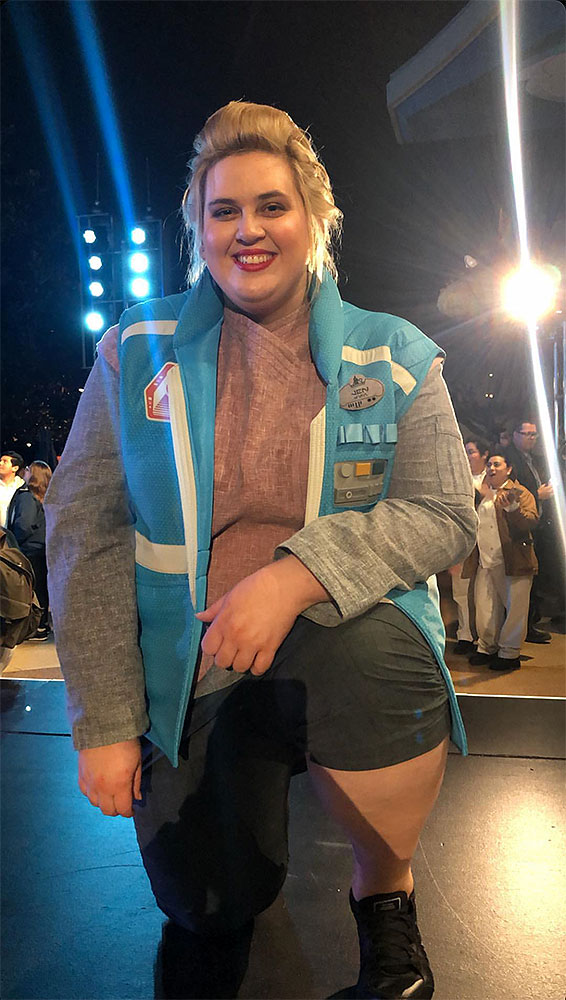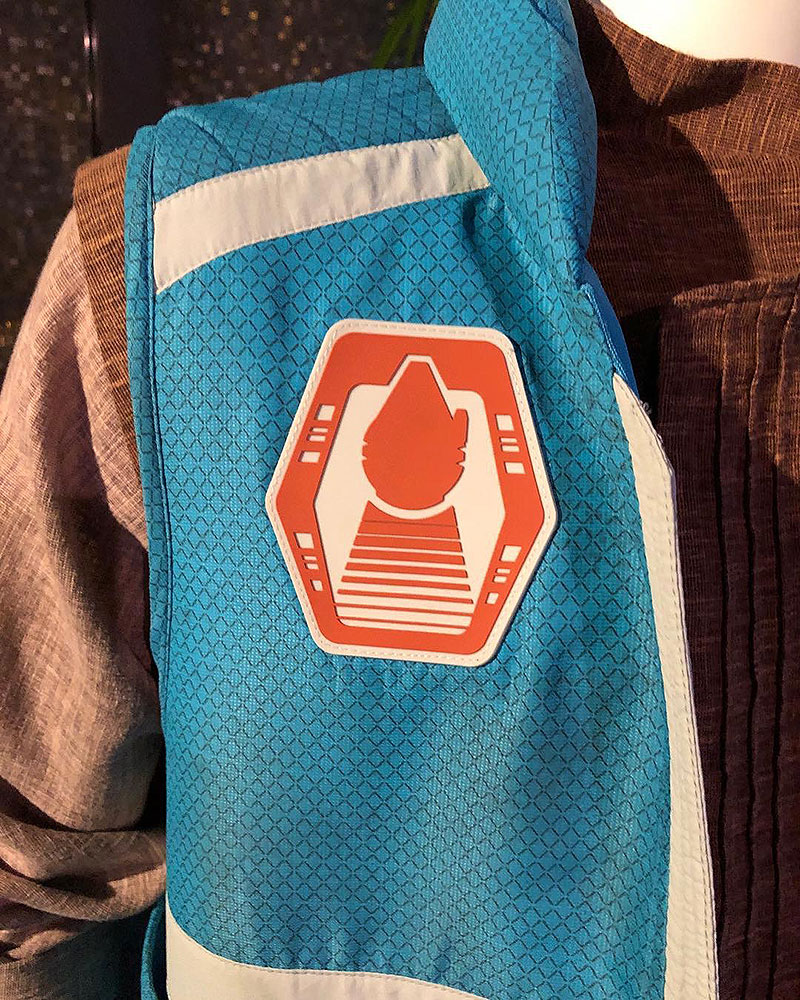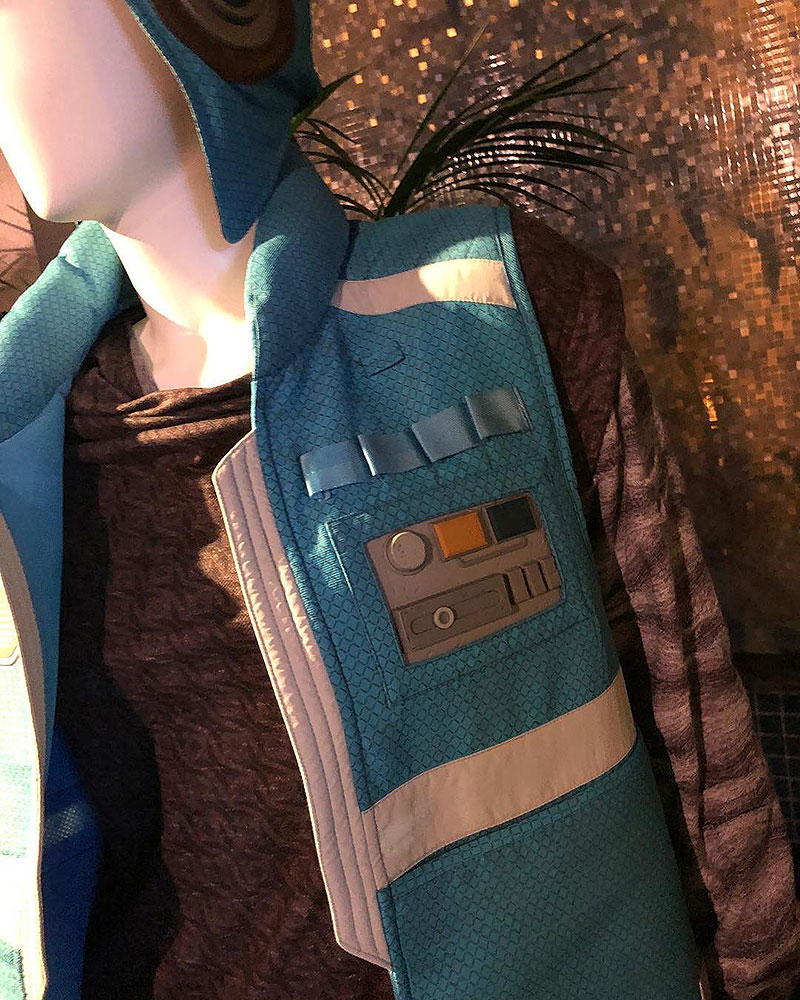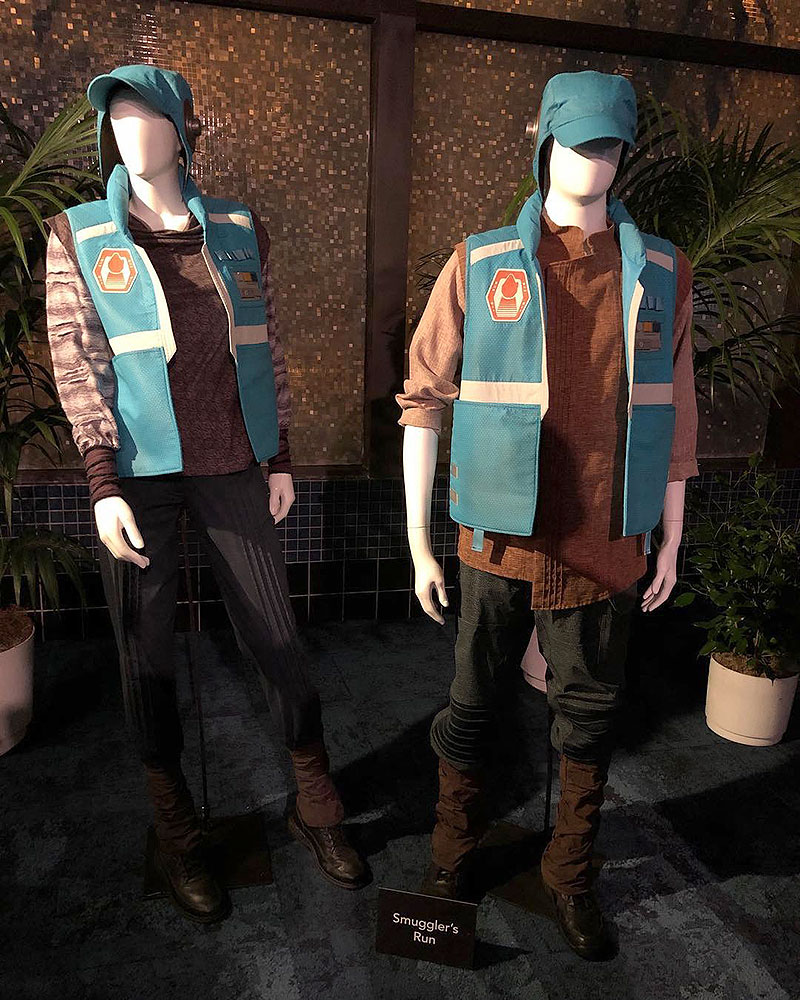 Join the Resistance! Rise of the Resistance costumes are rugged, military-stye uniforms, with a soft, lived-in feel. Comfortable, moisture-wicking tops are paired with quilted twill bottoms and textured vests.

Resistance vests and jackets feature PVC button patch details, inspired by communicators worn in the films.

Resistance jackets feature the iconic sleeve stripes, quilted details and accents of red. These jackets contain a hidden element – they're reversible to double as the village costume jacket!

Resistance costumes can be worn with or without the hat, which features rugged goggles and a sun protection drape that can be worn down to cover the neck.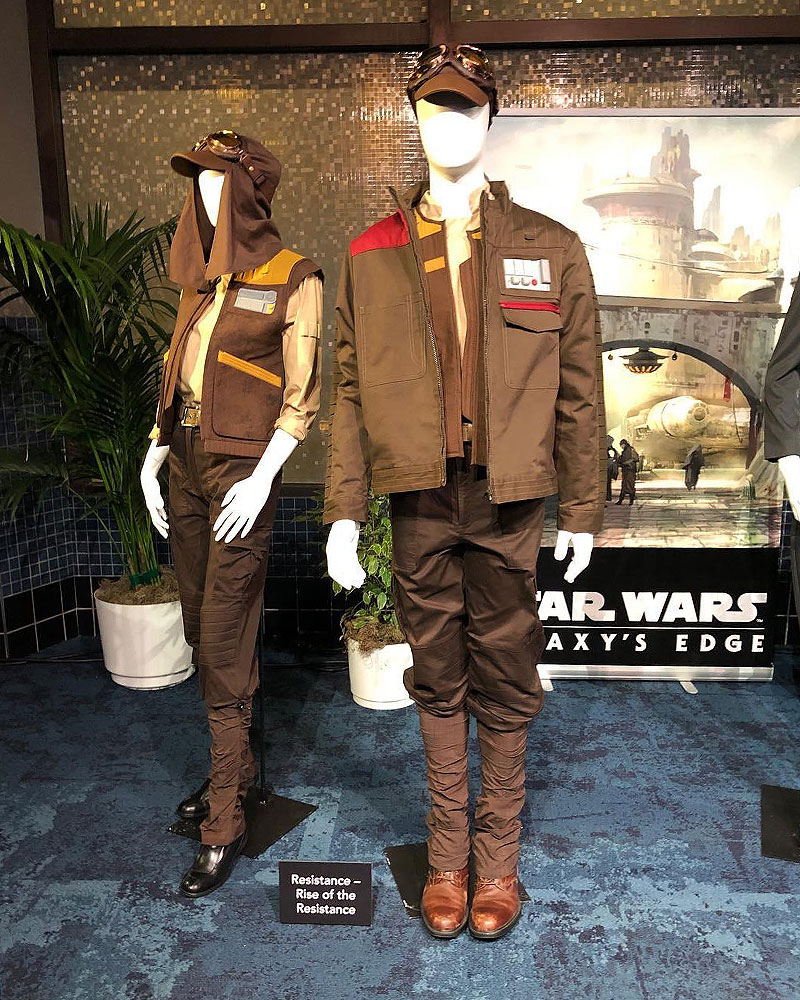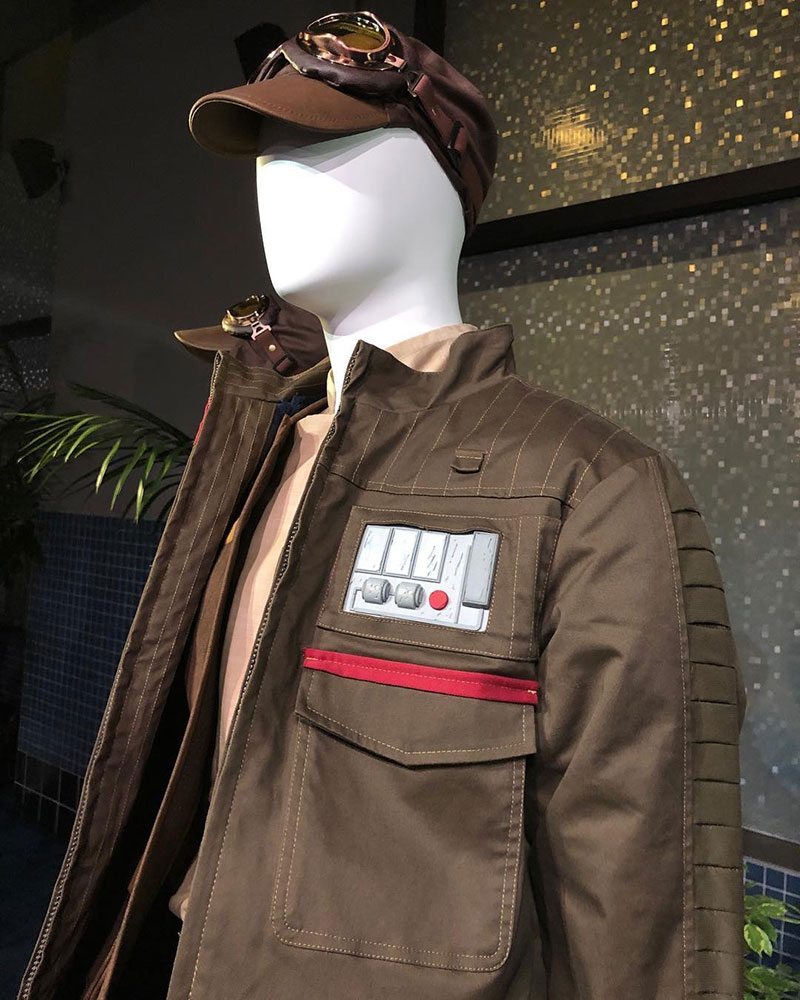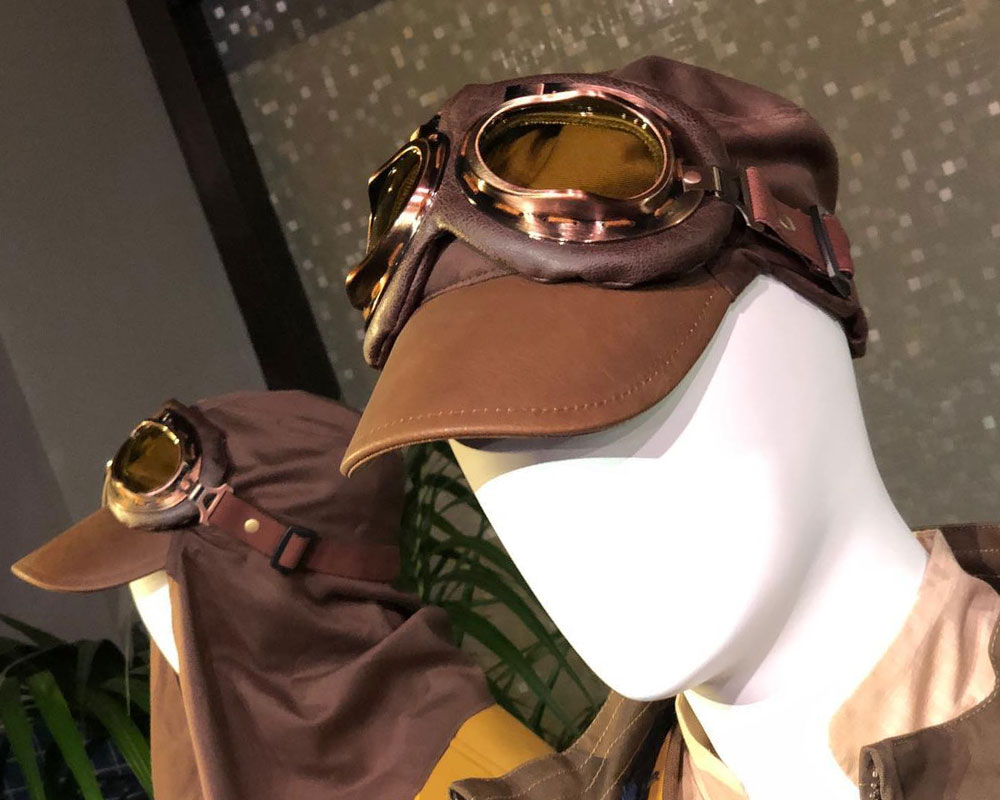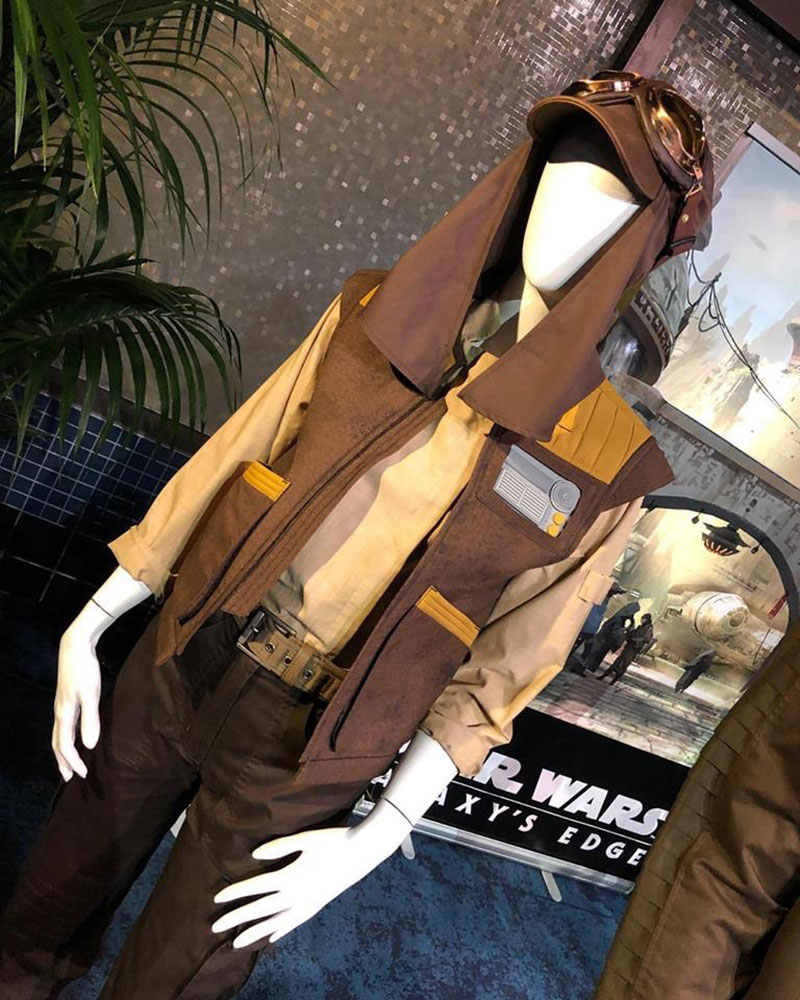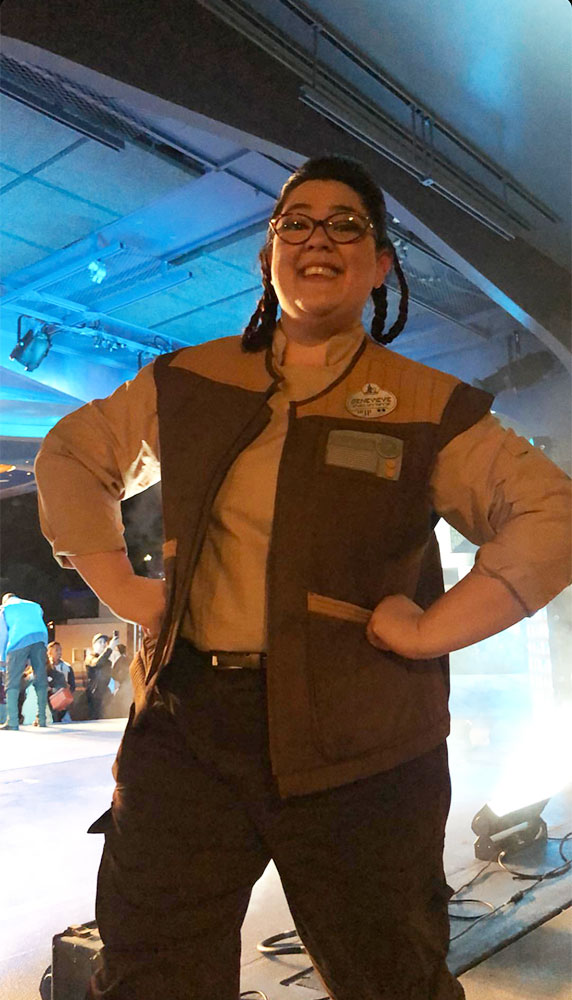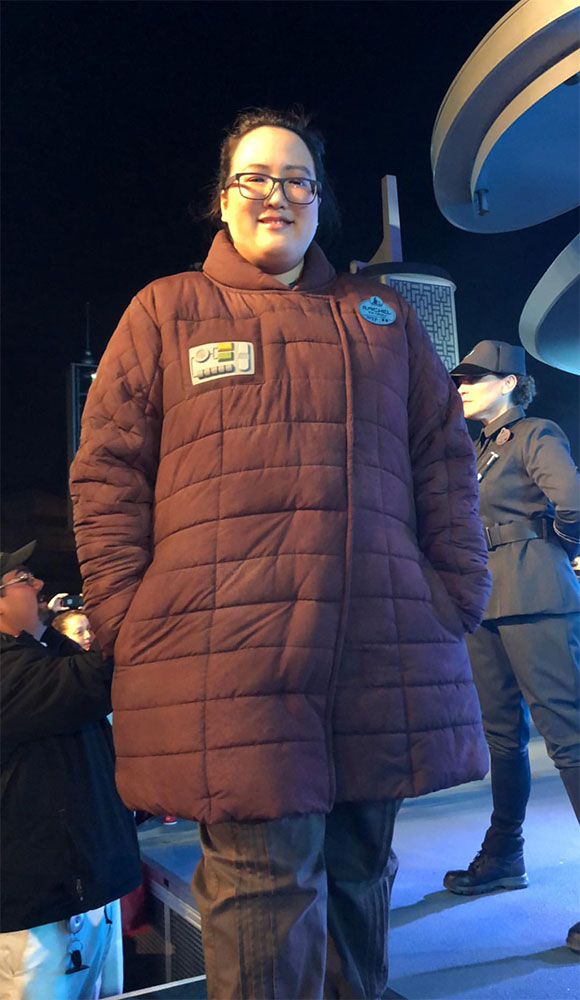 The First Order costume is a powerful, charcoal grey military-style uniform with structured shoulders that demand respect. In stark contrast to the other costumes seen on the planet of Batuu, First Order costumes are pristine, polished and orderly.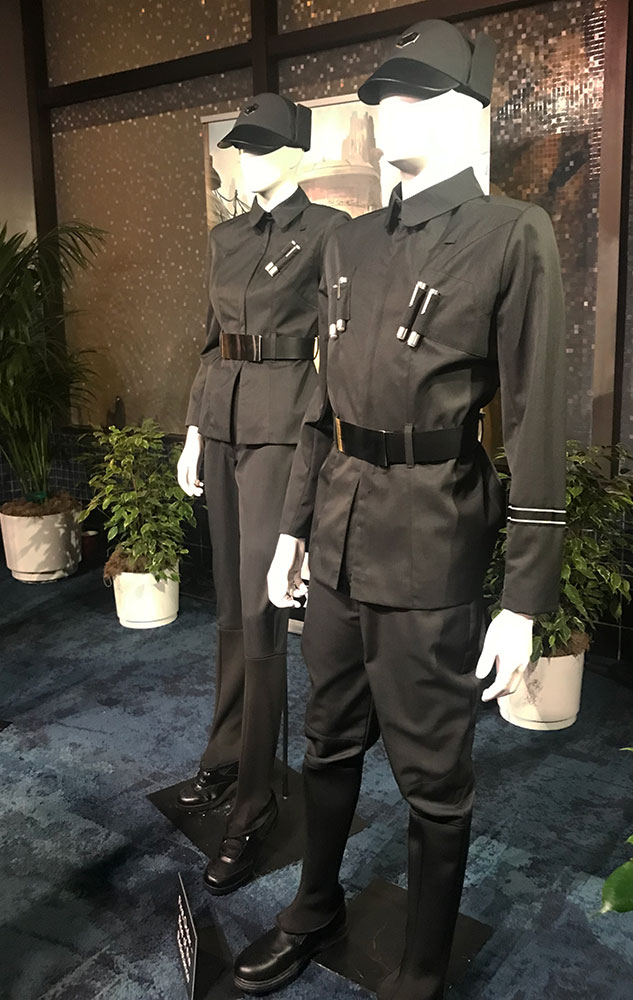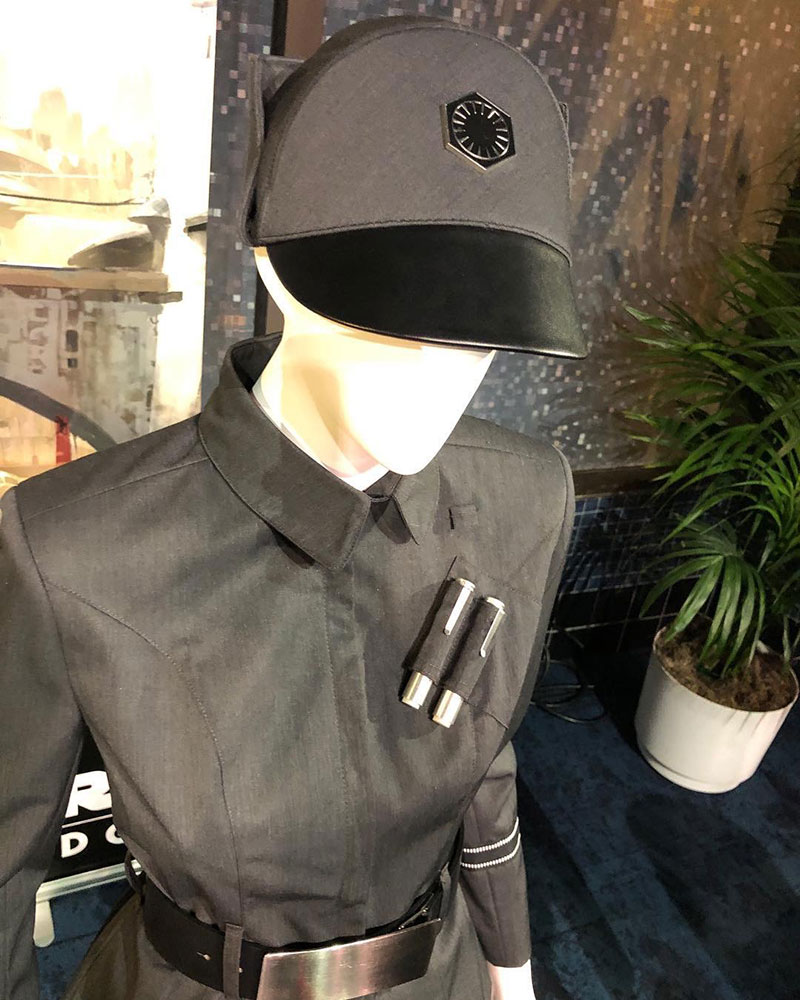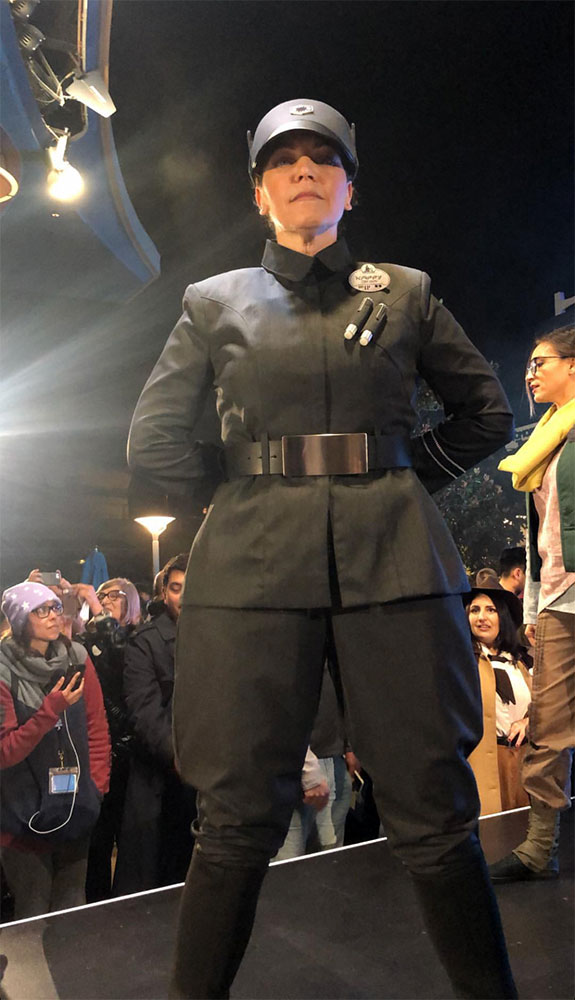 The Village costume collection is comprised of four shirts, five bottoms and three vests that Cast Members can mix and match to best suit their preference and personality.

Village costume garments were created in a variety of fabrics and fits to allow Cast to select the pieces they find most comfortable and flattering for their own body type.

These pieces can be styled in countless ways: tops left untucked or tucked in, sleeves down or rolled up, belts threaded through the belt loops on the pants or worn over a shirt or tunic.

There are also optional accessories to further personalize each costume, including scarves, necklace, hats and a versatile pouch.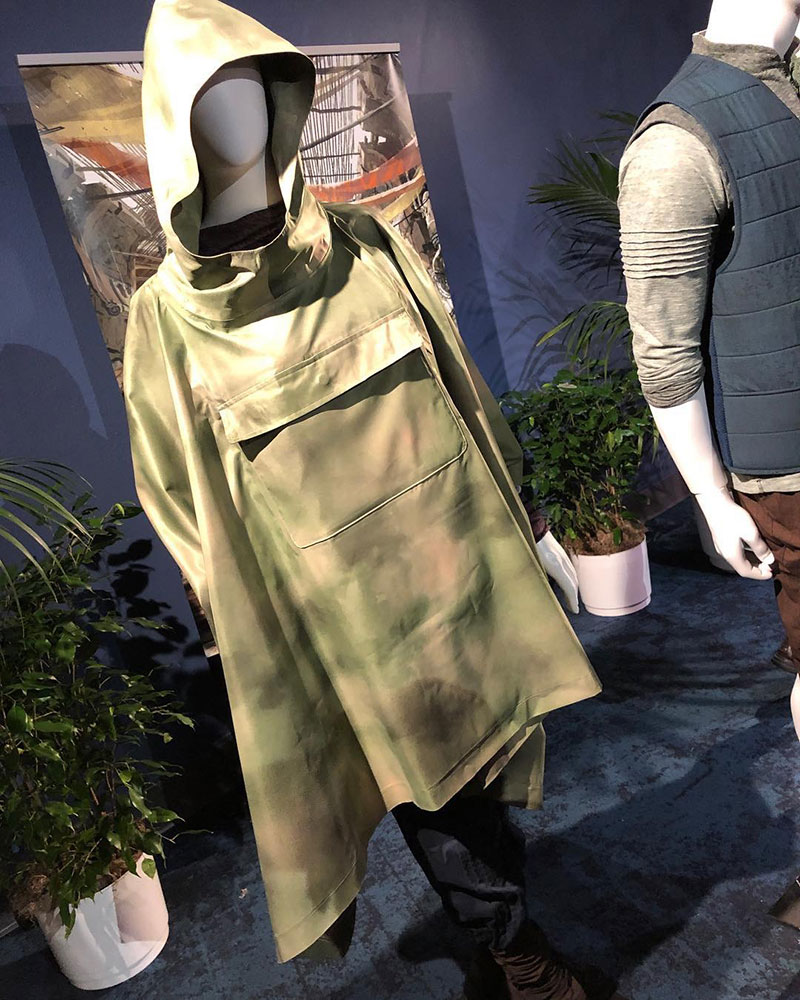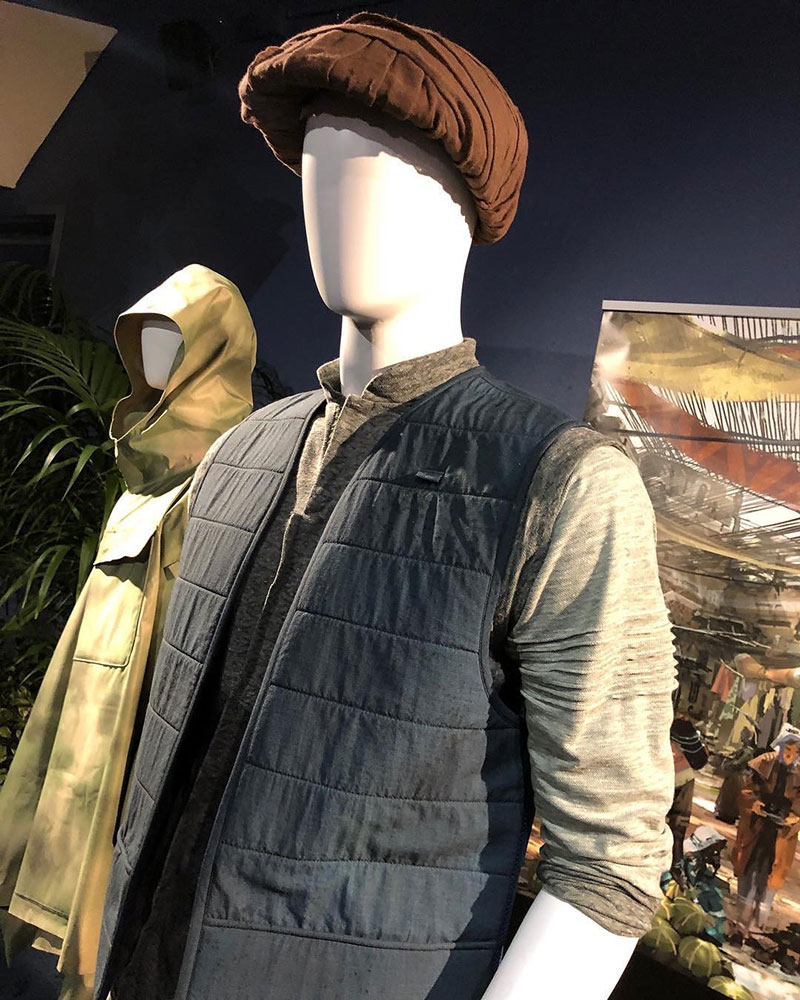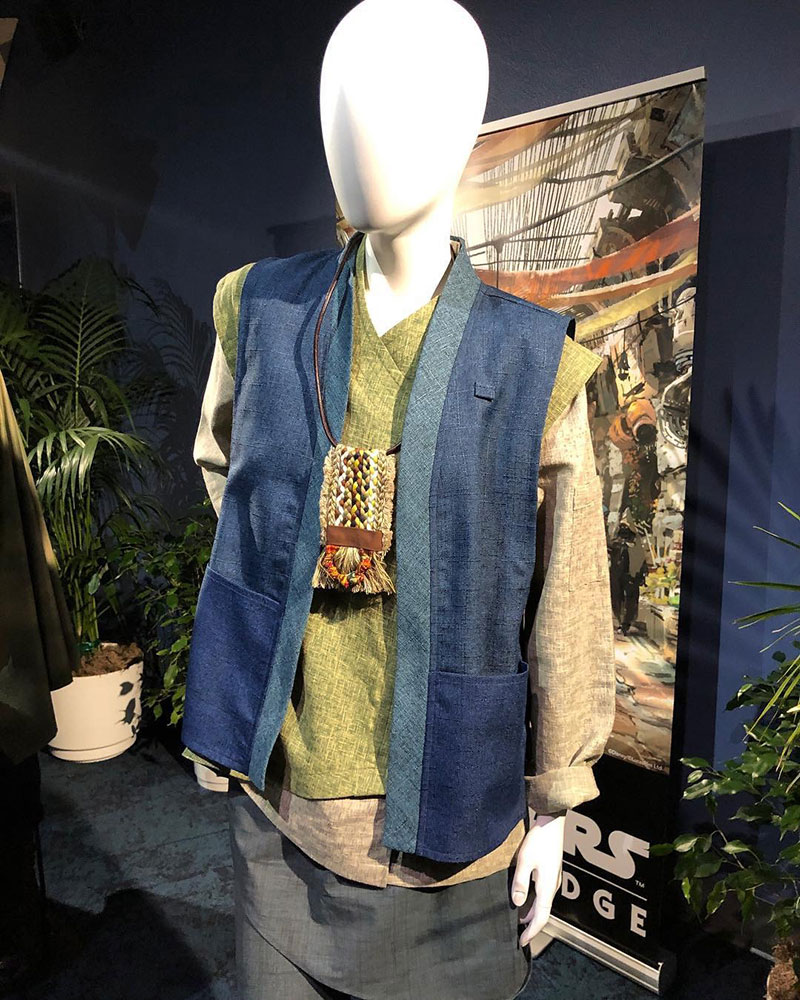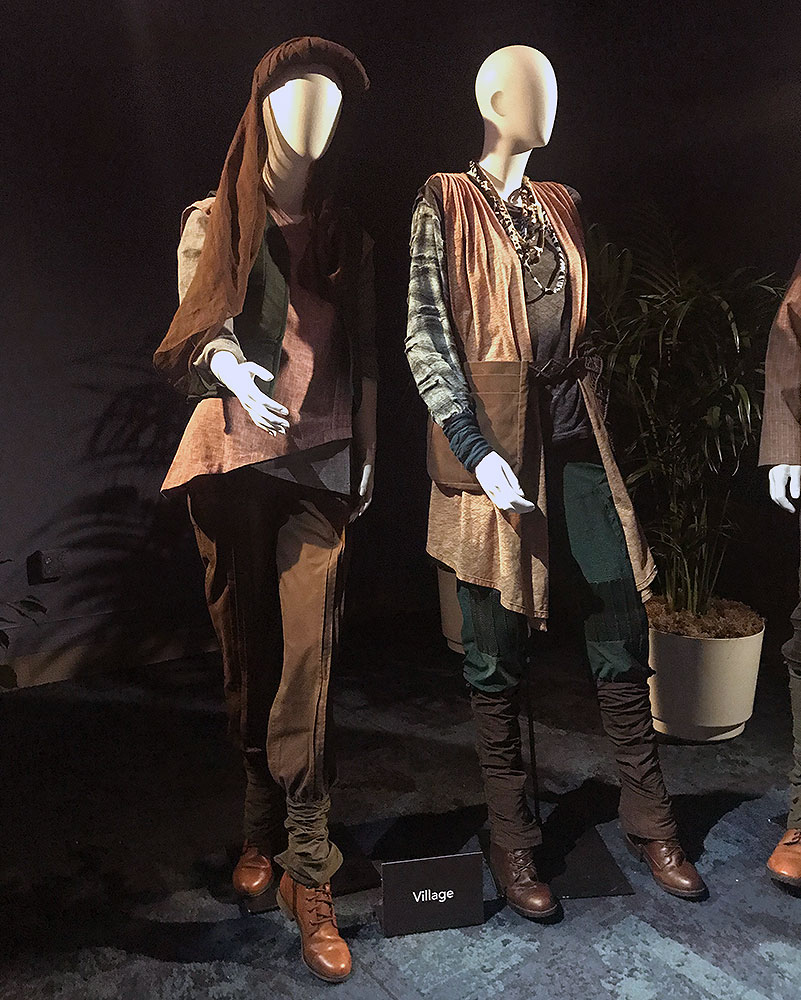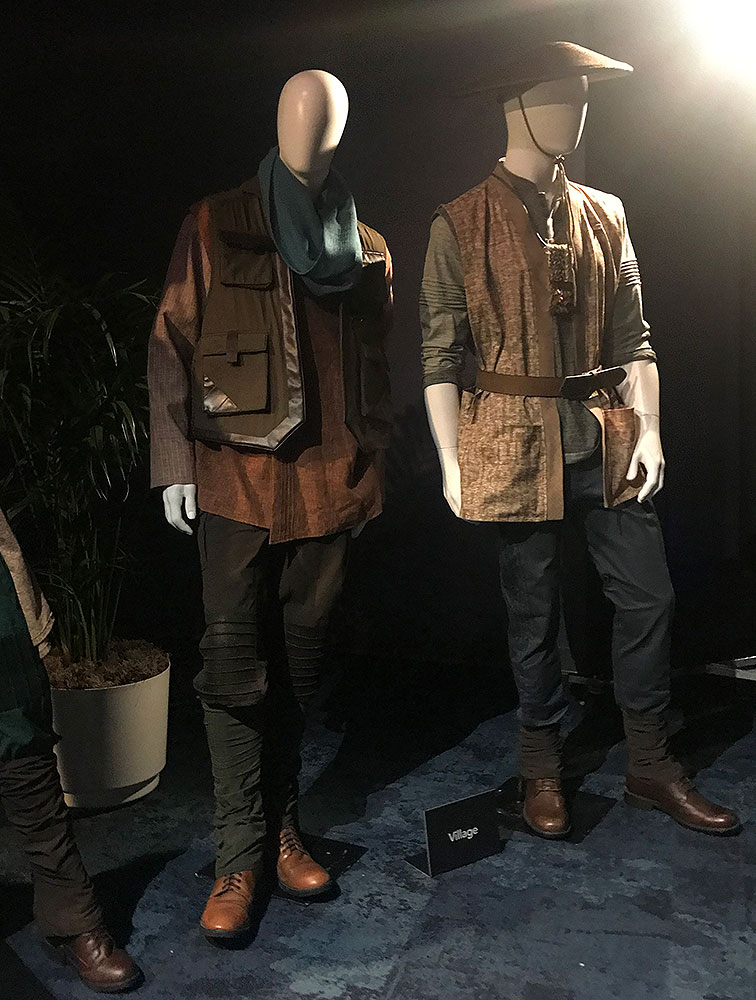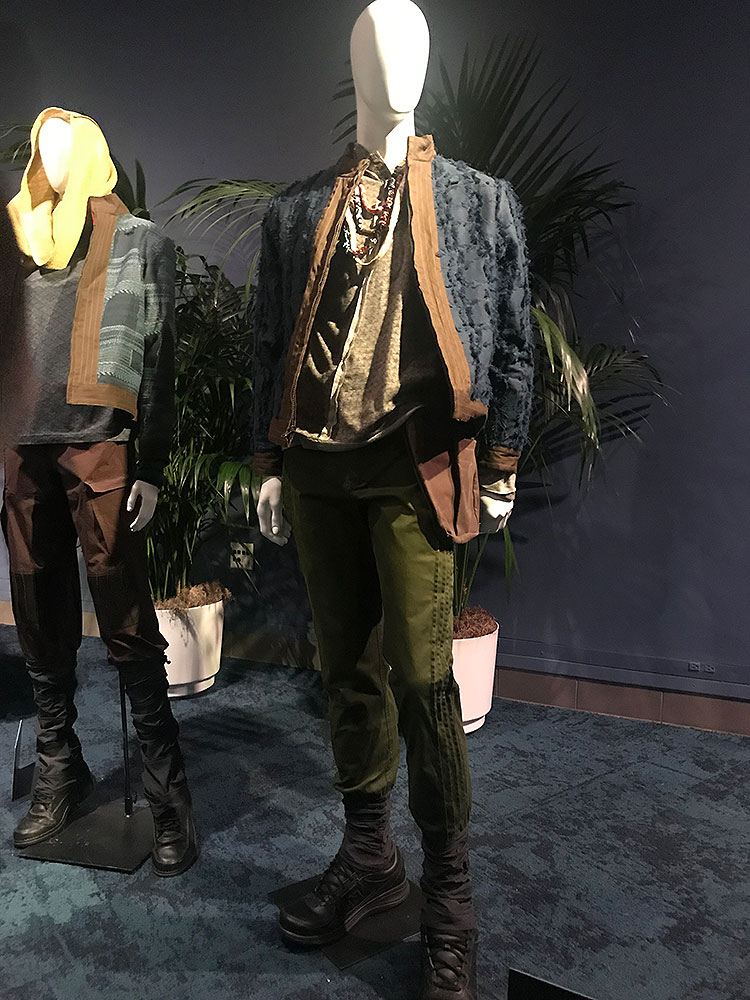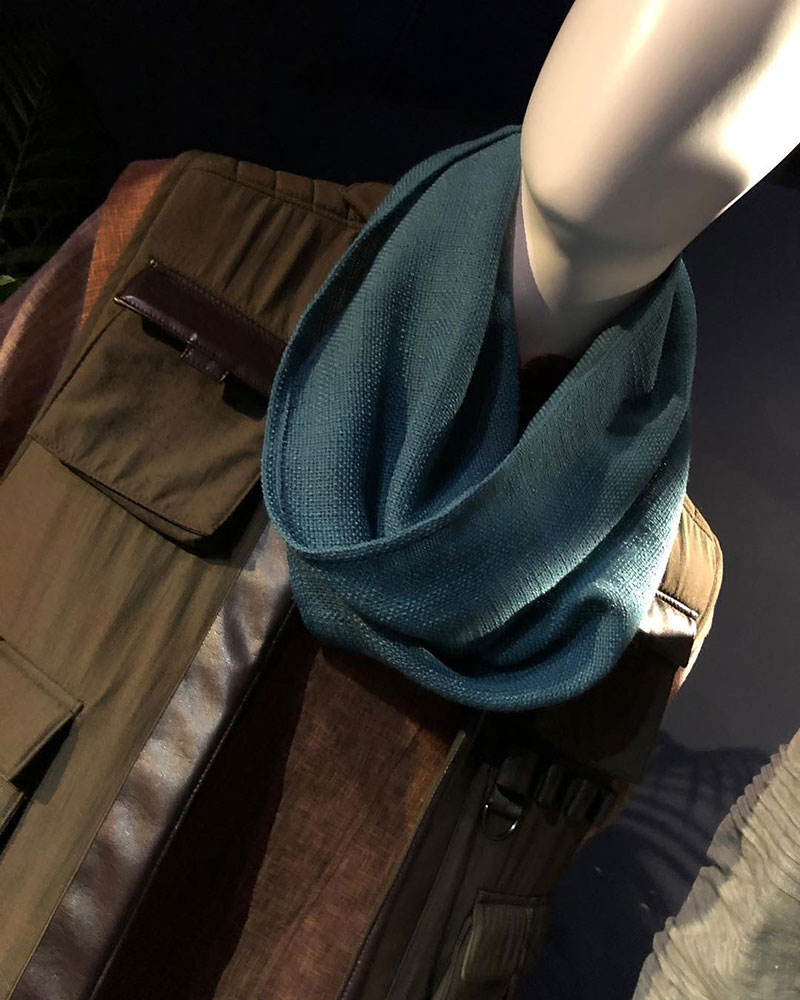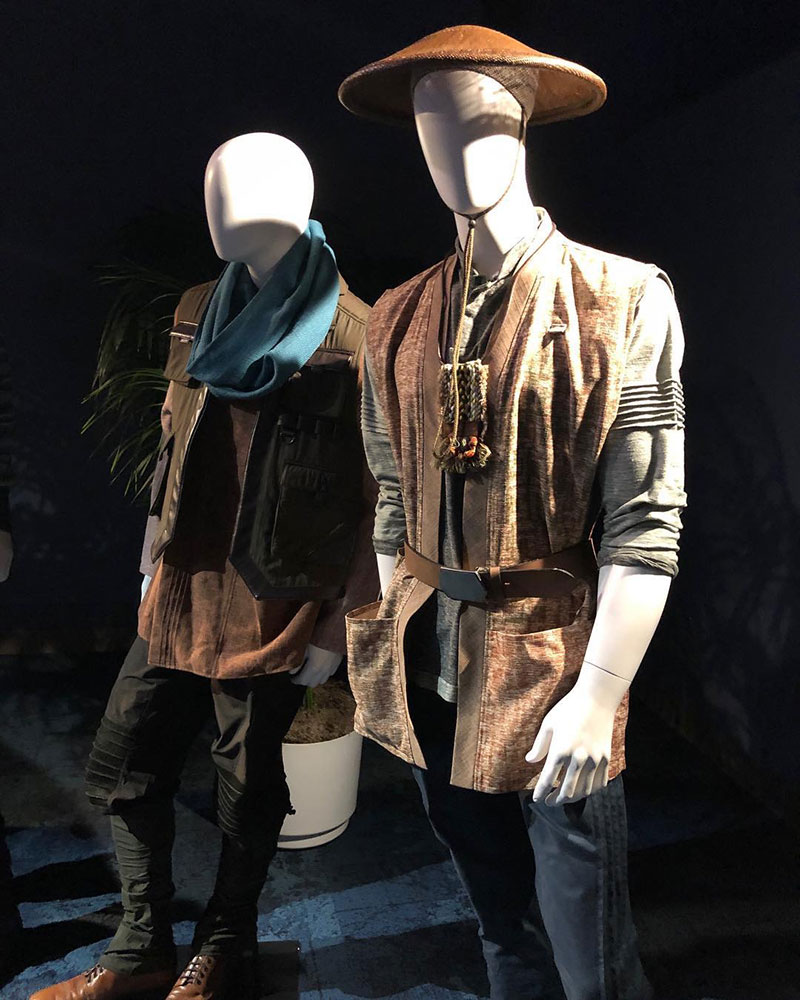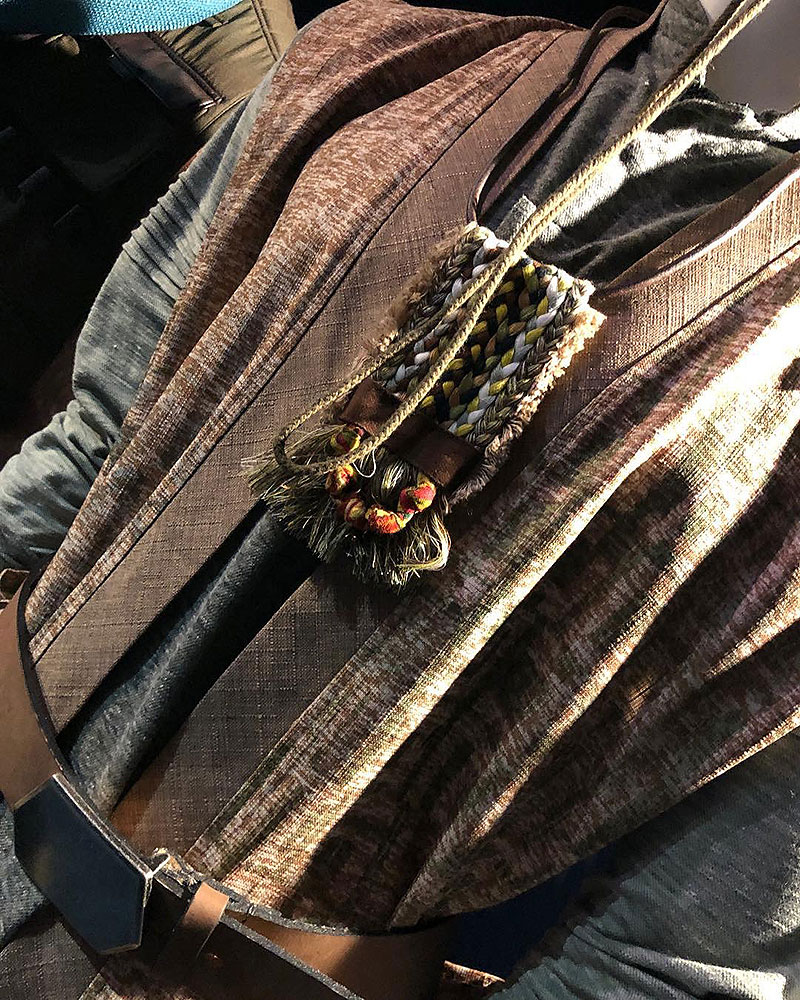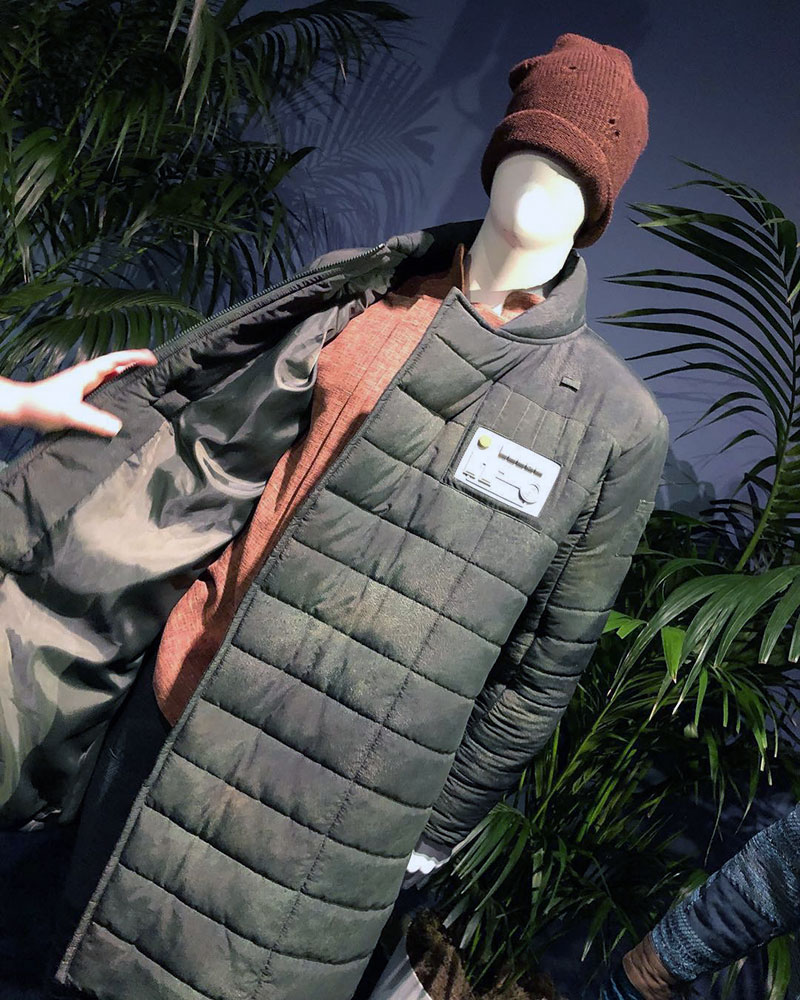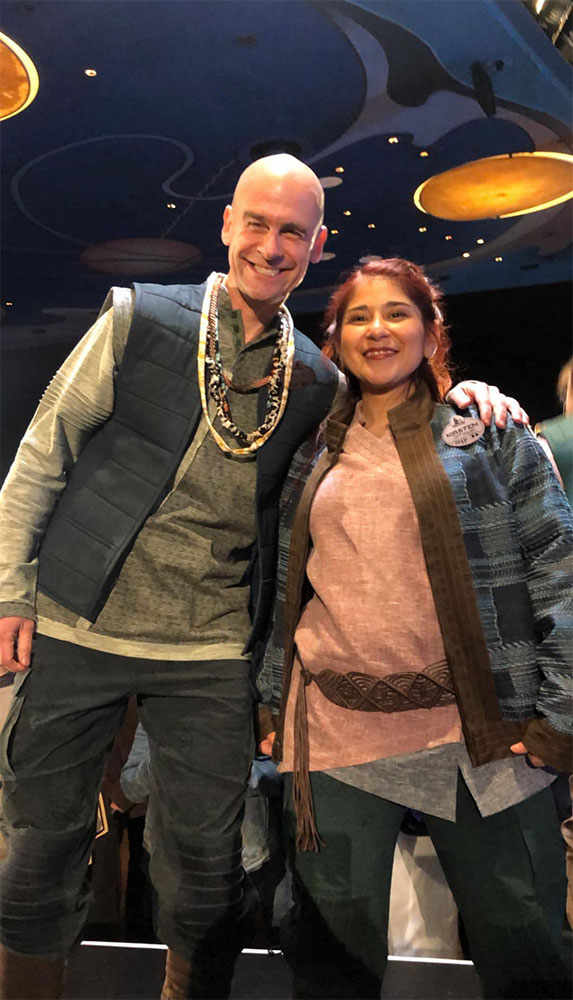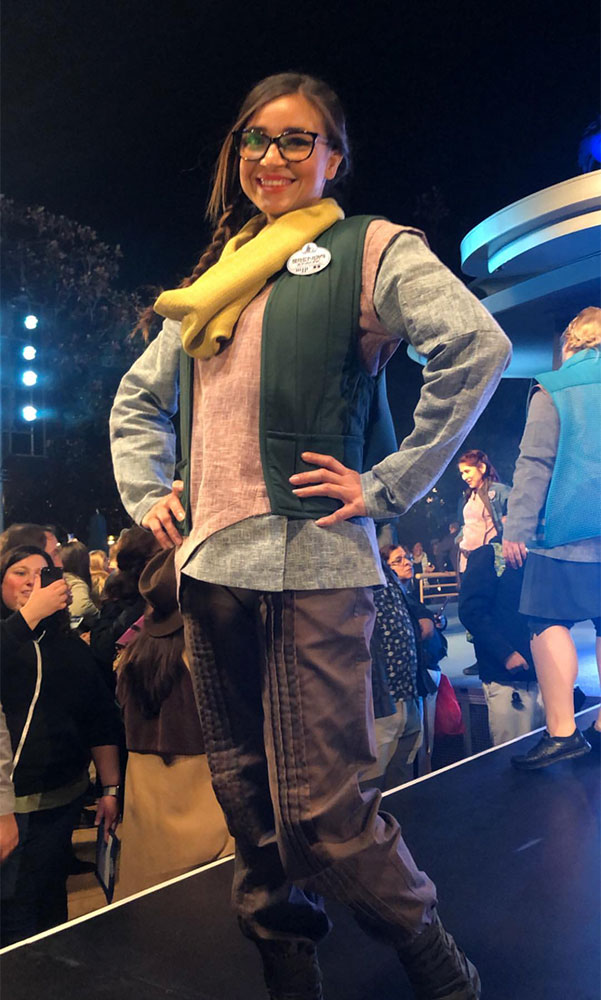 Oga's Cantina cast members are still part of the village, but feature a slightly different look to set them apart. The F&B stands for Food & Beverage.

Don't mess with these guys, they're the ones that will serve you alcohol!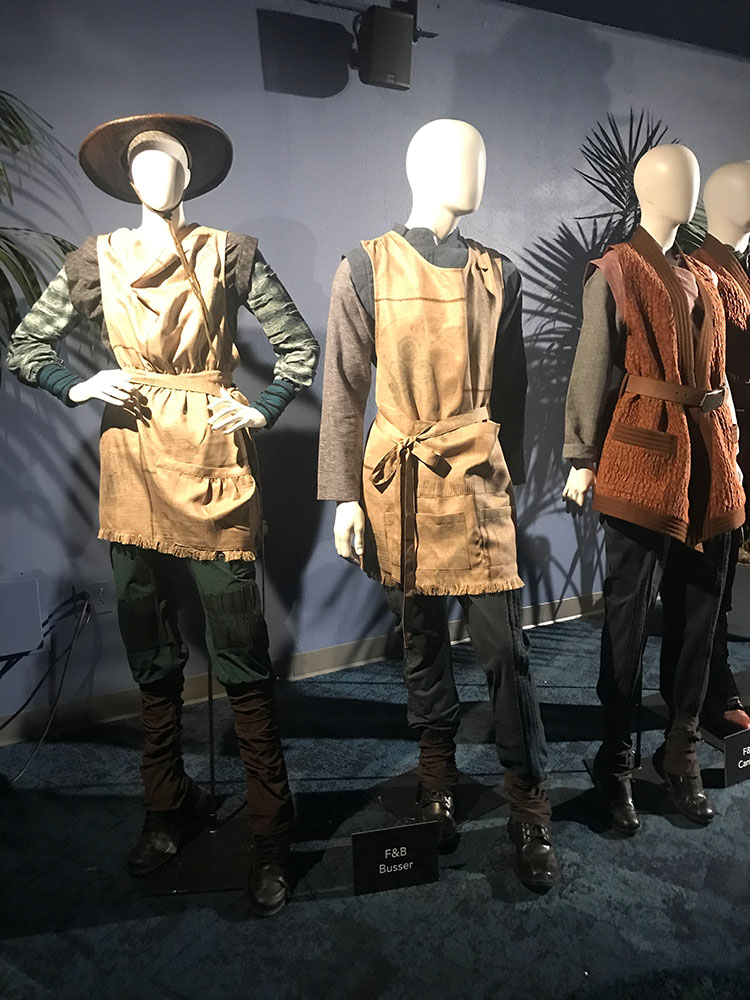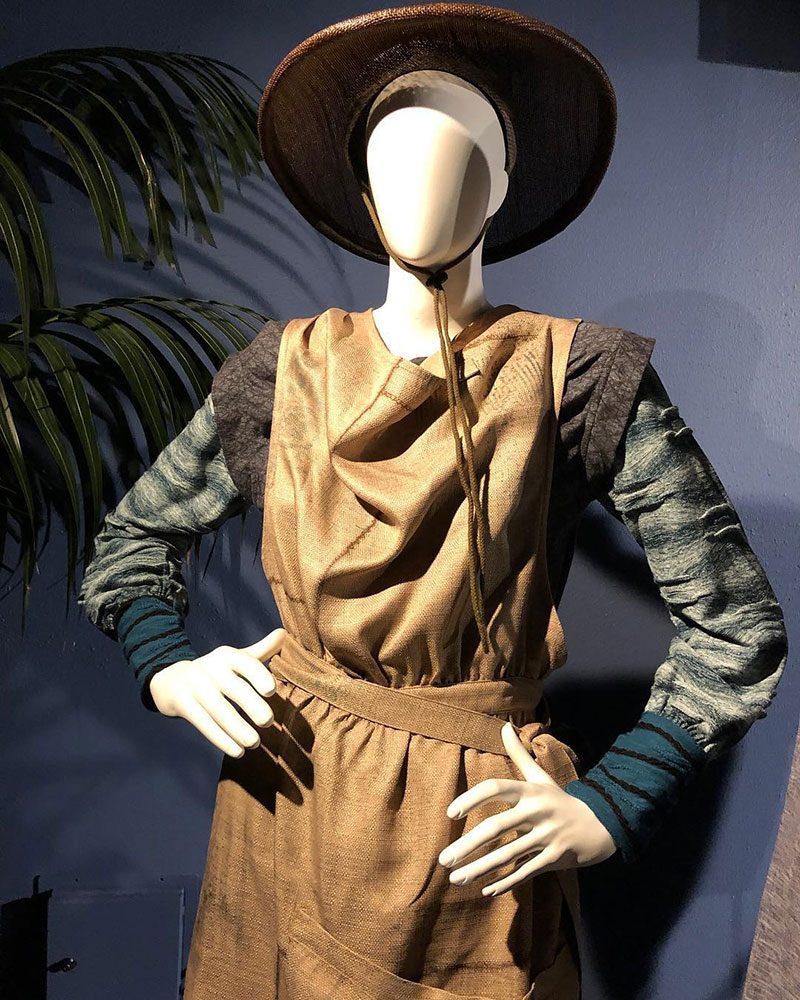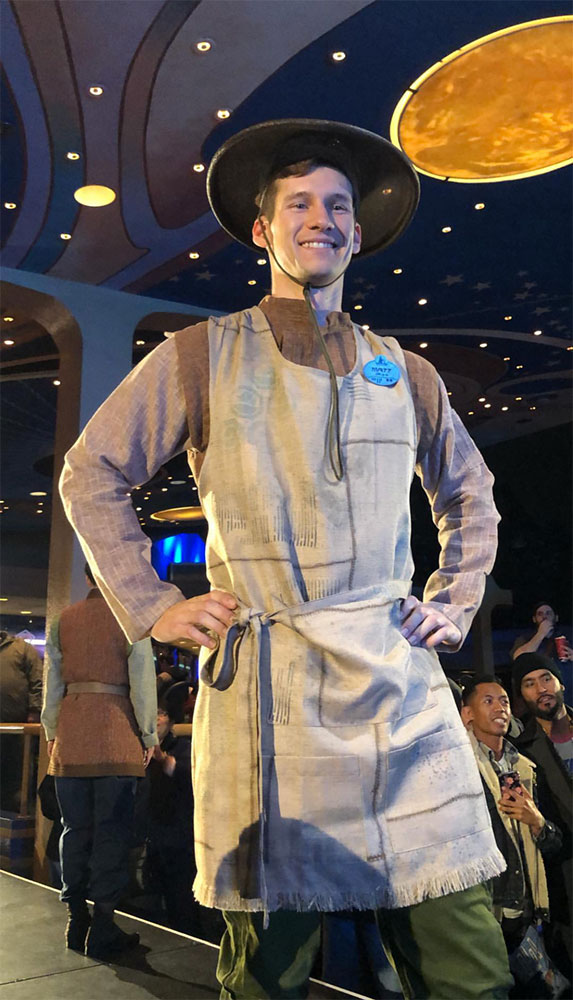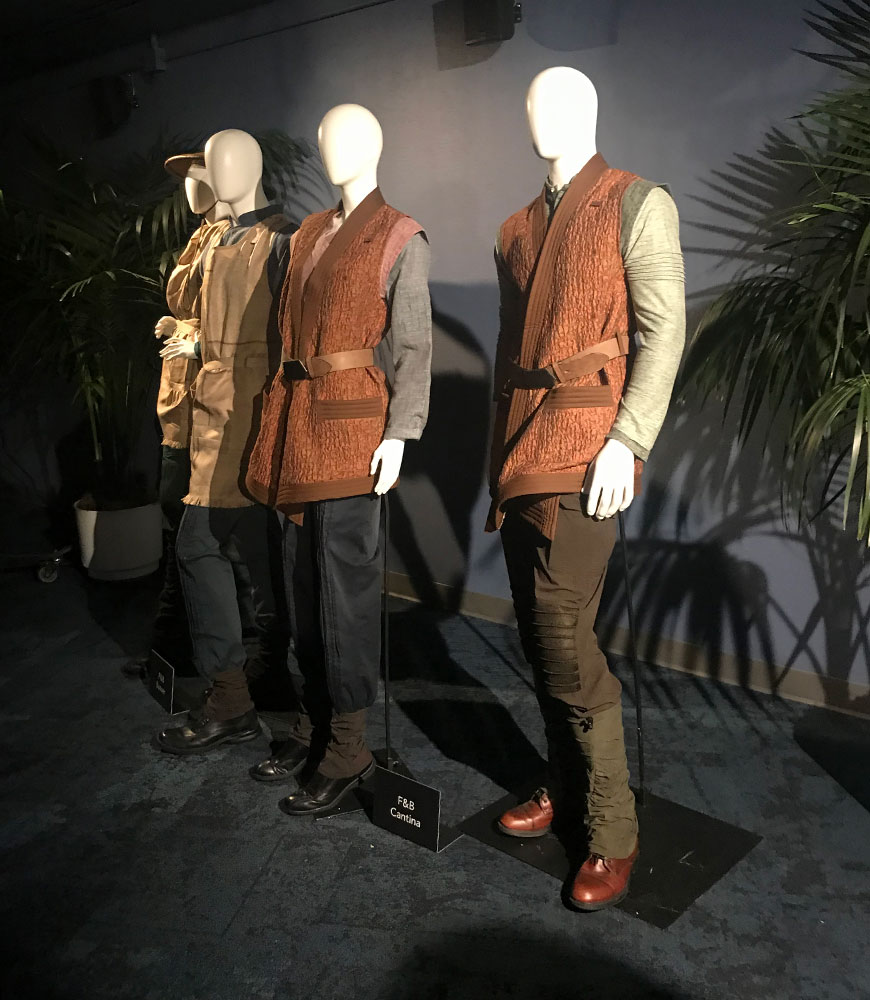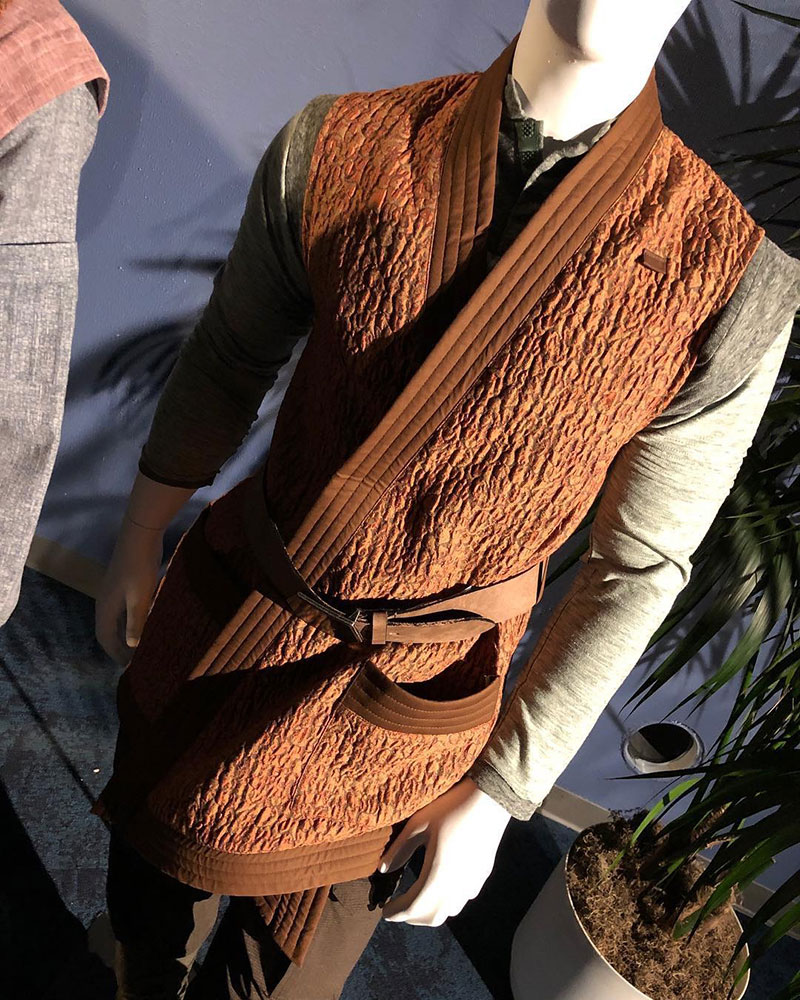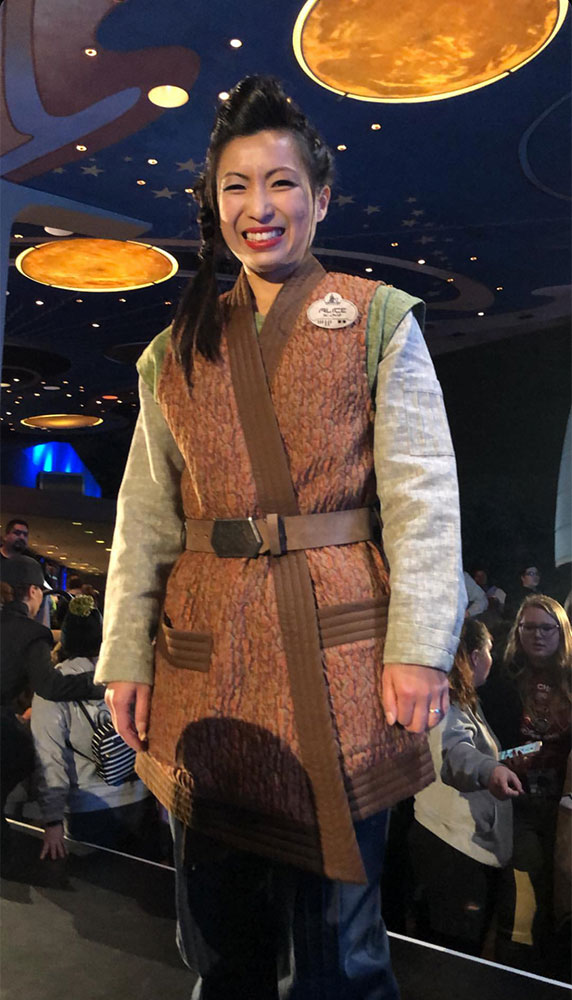 At the end of the night, cast were given a memento of the evening and there's different ones.

"Together We Rise" and "Find Your Crew" are the ones we've seen so far.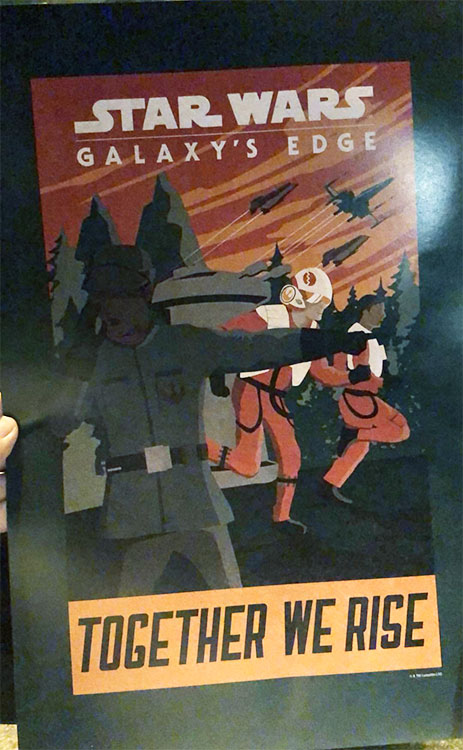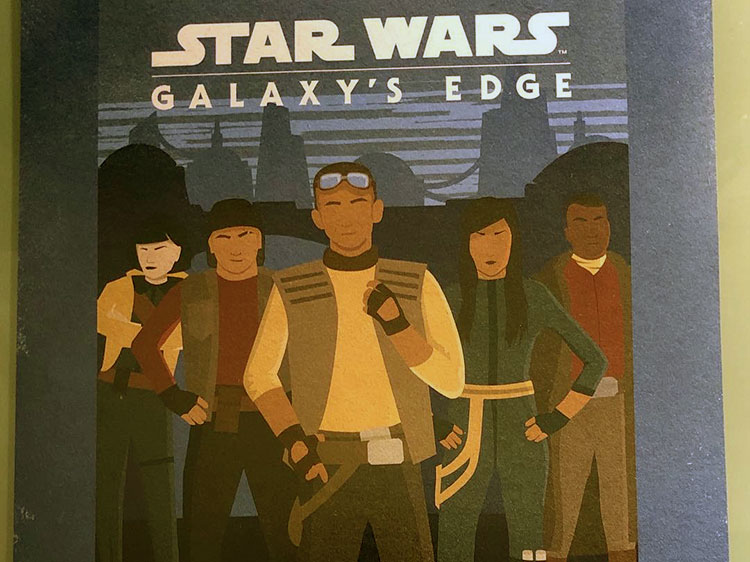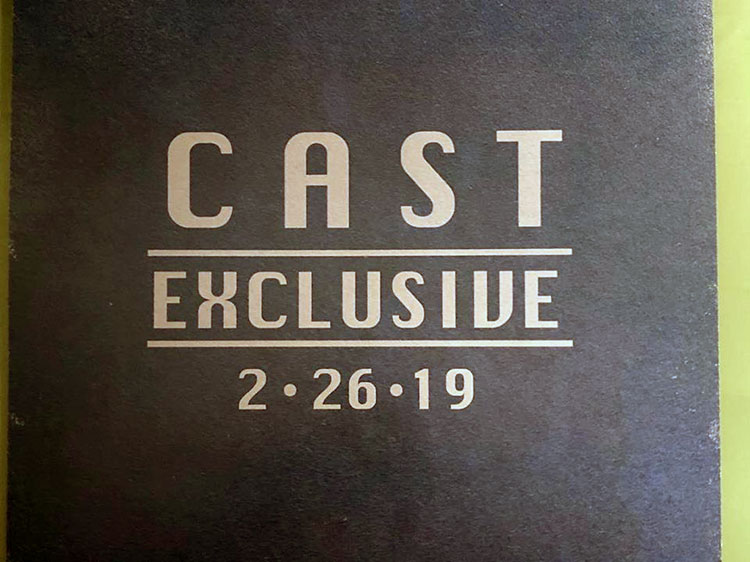 So what do you think? Pretty exciting stuff right? While there's still not an official opening date, it can't be more than four months away!

Thanks to all who have donated photos for this article!