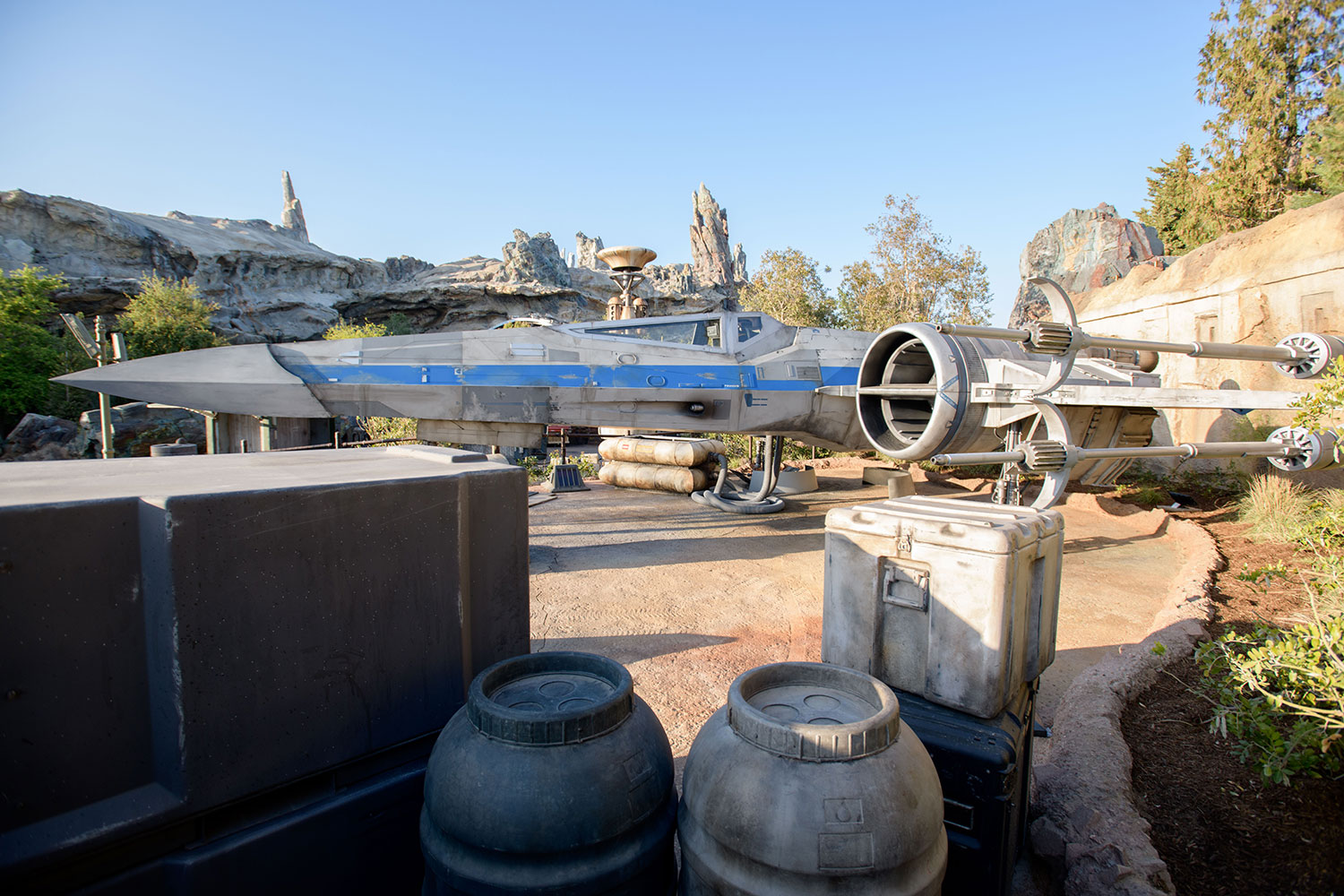 David Yeh
You Have a Reservation for Galaxy's Edge – What You Need to Know
June 4, 2019
So you managed a reservation to the all-new Star Wars: Galaxy's Edge! Now what? I've finally gone through the process myself so I'll give you the low-down and detail it all below, as well as provide some tips so you know what to expect and hopefully maximize your trip to Batuu.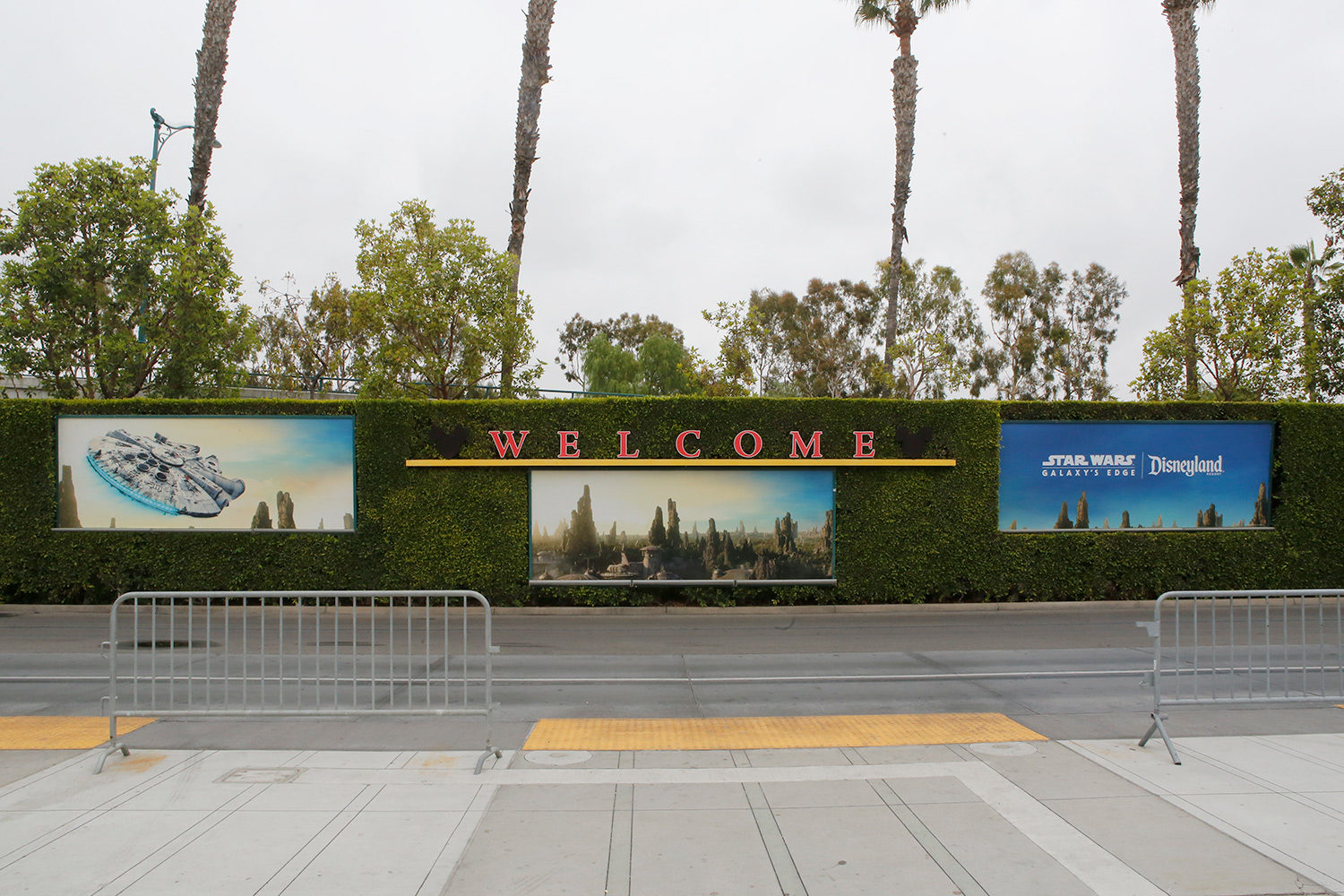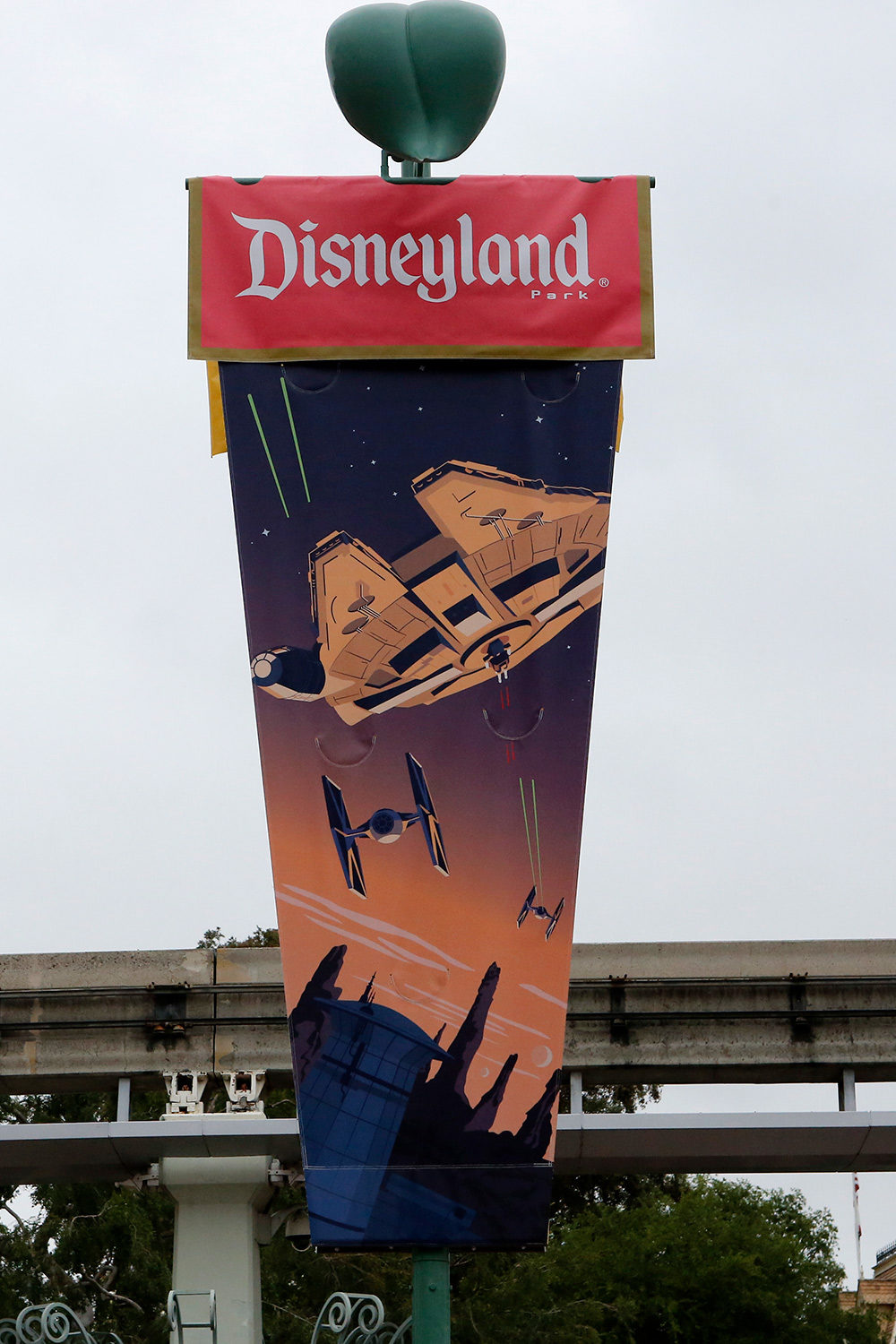 What You'll Need:
1) Park Admission
2) The email with the QR Code
3) Everyone in your party WITH proper Identification

Regardless of when your reservation time is at, you can check-in your entire party up to two hours before your reservation at Star Wars Launch Bay in Tomorrowland. If your reservation is at 8am, you will be allowed to enter the park so that you can check-in as early as 6am. If your reservation is at 11am, check in at 9am. So on, so forth.

Everyone in your party needs to be there upon check-in with proper identification. If someone couldn't make it, that's fine, but NO SUBSTITUTIONS. Only those pre-registered on your reservation can enter the new land. And naturally, the person who made the reservation needs to be there as well.

Cast Members at the Launch Bay will provide colored wrist bands indicating your reservation time. They will also tell you where to queue up for the land, but make sure they SCAN YOUR WRISTBAND before you exit. This activates it.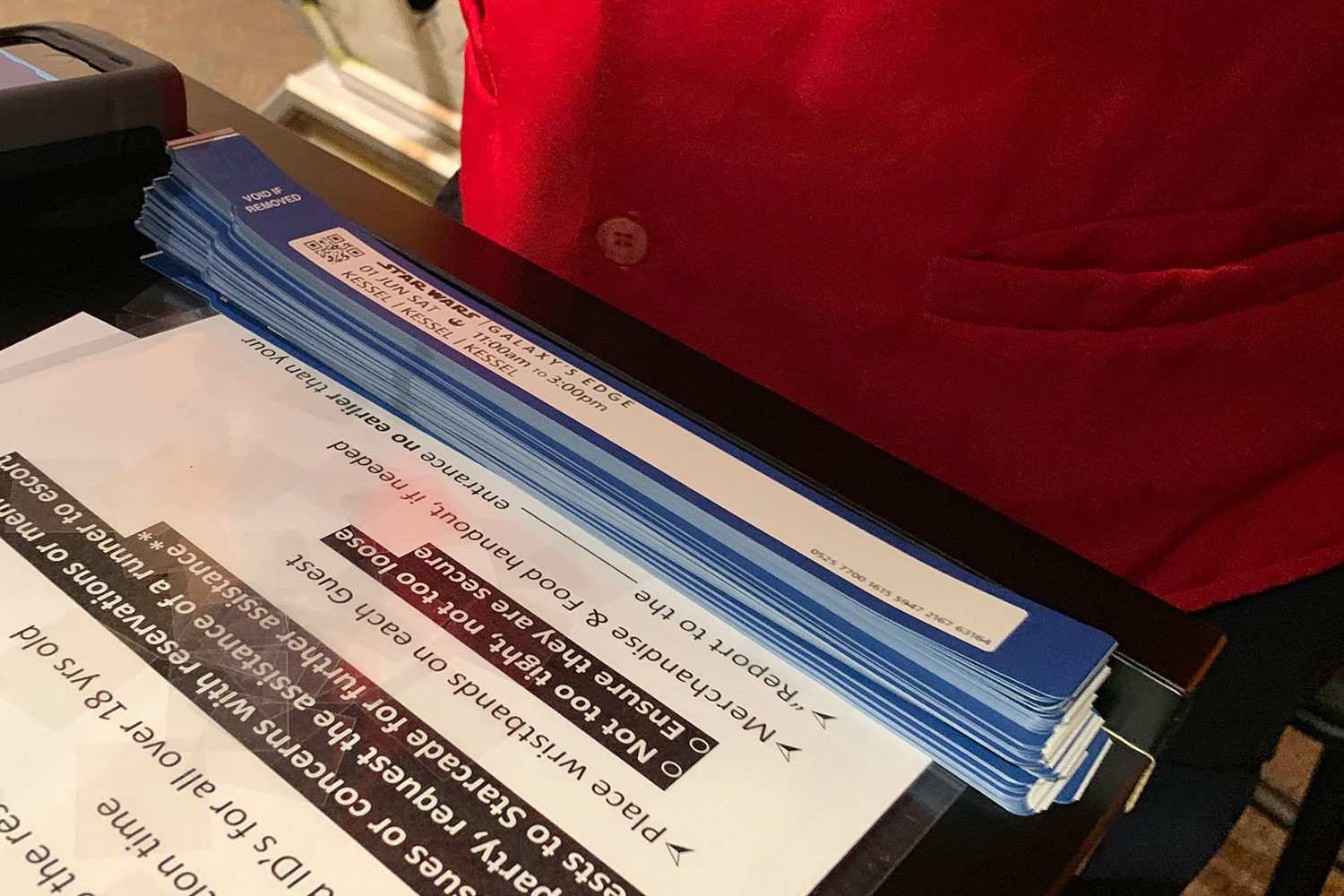 There most likely won't be line-ups allowed until half an hour before your reservation begins, but stay close. In most instances, you'll be asked to queue up in Critter Country near the Hungry Bear Restaurant. But go too early and you'll be asked to wait elsewhere. If the cast member asks you to queue up at Frontierland, same thing applies.

Once the Cast Members say the word, the line begins. You'll be asked to show your wristbands so make sure your sleeves are pulled up!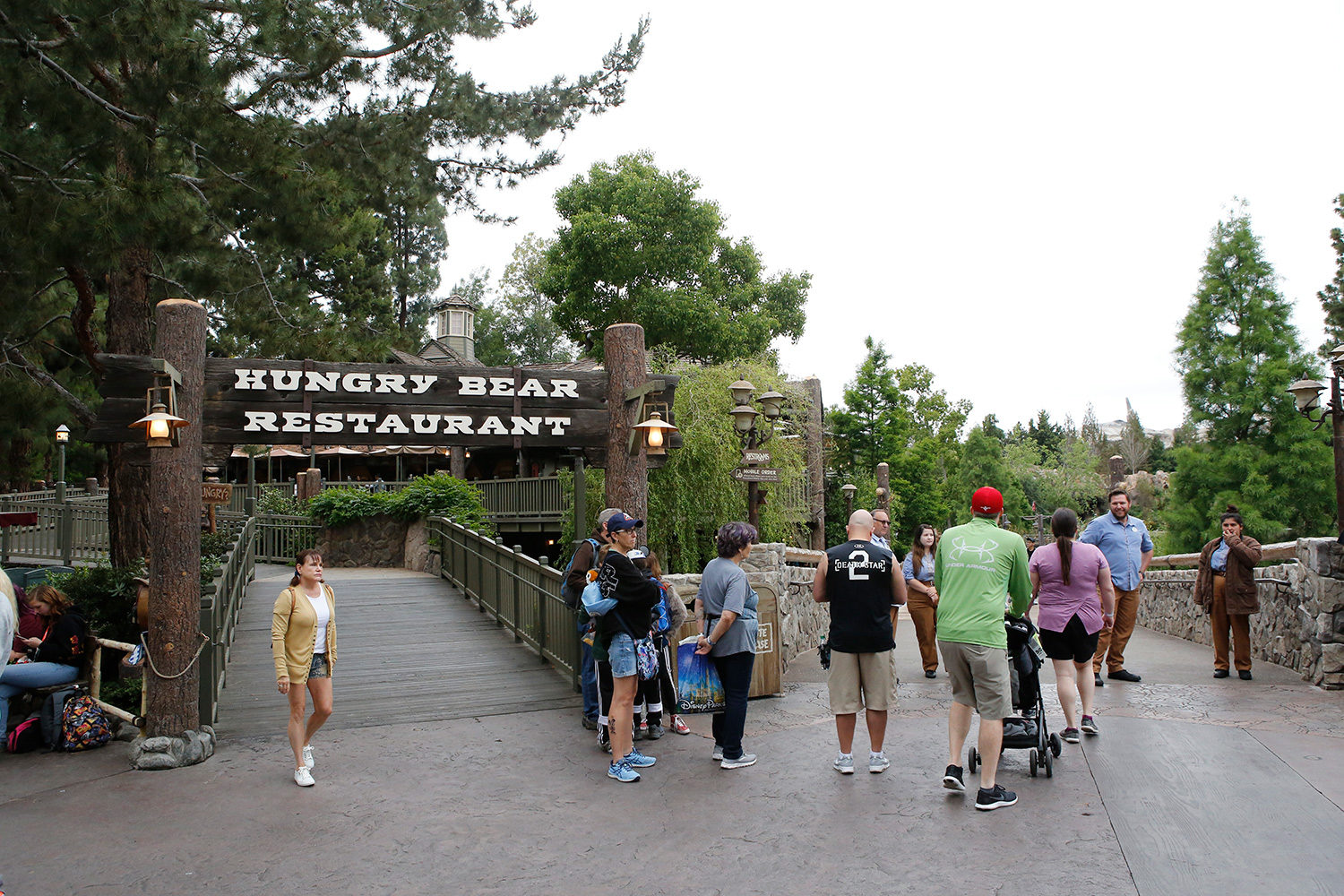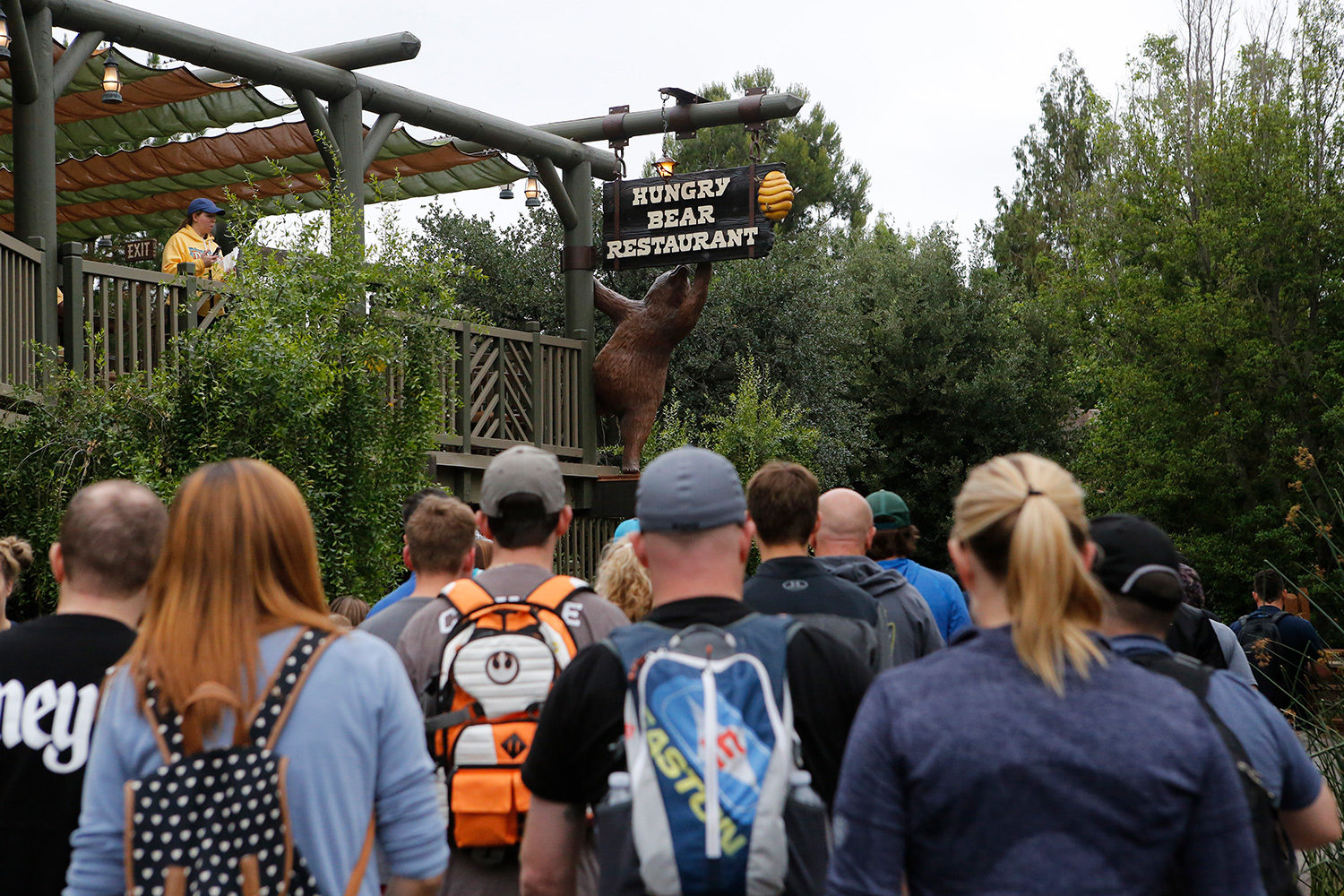 The mob will make their way into Batuu and you'll be held near the A-Wing and X-Wing until your Reservation time begins. Keep in mind that while you have four hours to play, new groups are brought in every three hours.

The first group at 8am and the final group at 8pm have the most time to themselves as they only overlap one hour out of the four. All other groups will only have two hours to themselves, as they overlap during their first and final hours in the land. Plan accordingly!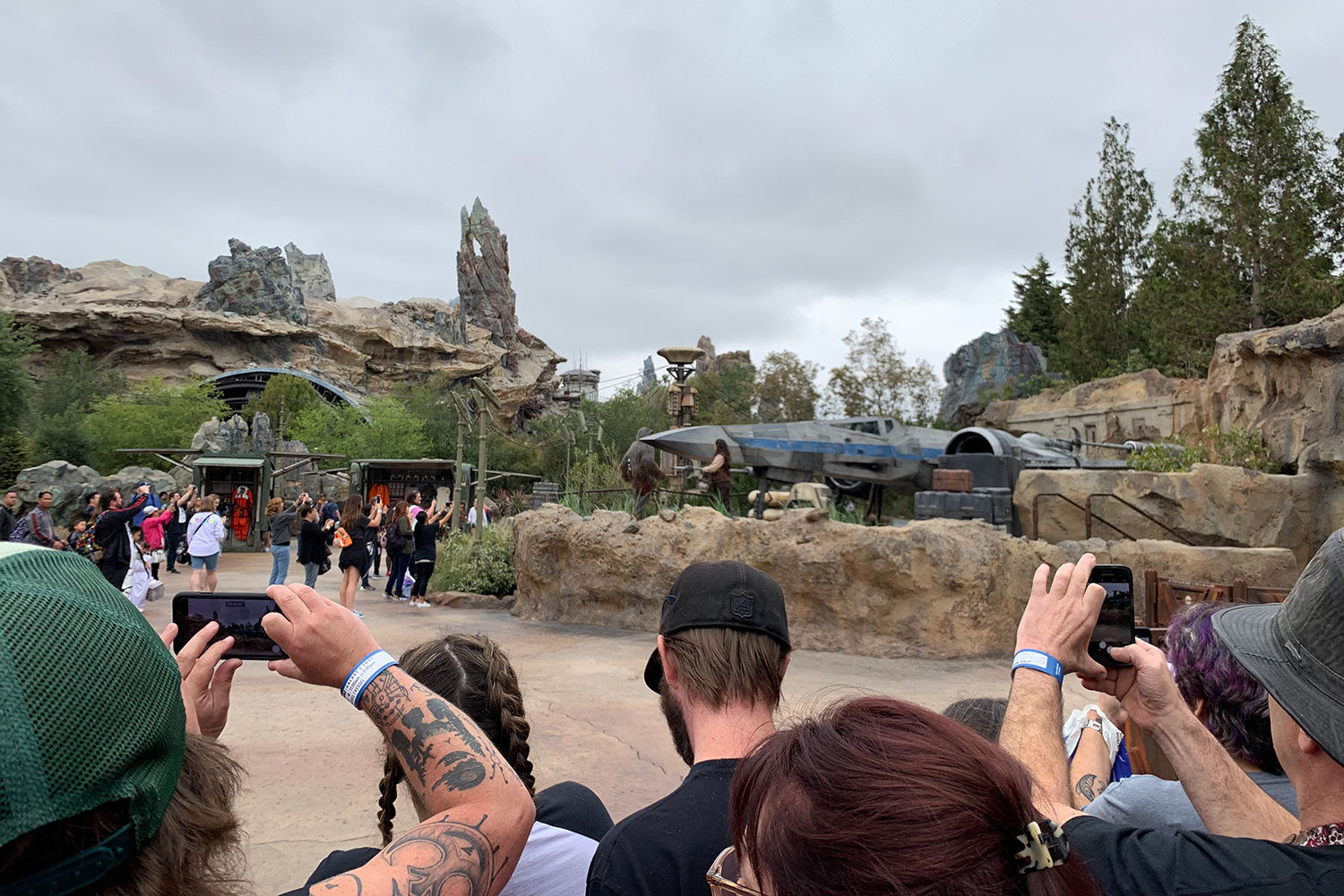 Before you go, download the Disneyland app as well as the Play Disney Parks app. Find out what is the most important thing to do and prioritize that. Whether it's to check out Oga's Cantina or if it's to build your own lightsaber at Savi's Workshop. There will be lines forming everywhere.

Not to scare anyone, but there have been several instances where the queue for Oga's Cantina has been capped for the entire 4 hour window. If this is a priority, queue up early and head straight there at the start of your window (I was fortunate and only waited 20 minutes, but the line quickly ballooned to 2 hours within seconds after arriving). Tip: You only need one person to reserve your party at Oga's. Spread out if you want to cover more ground.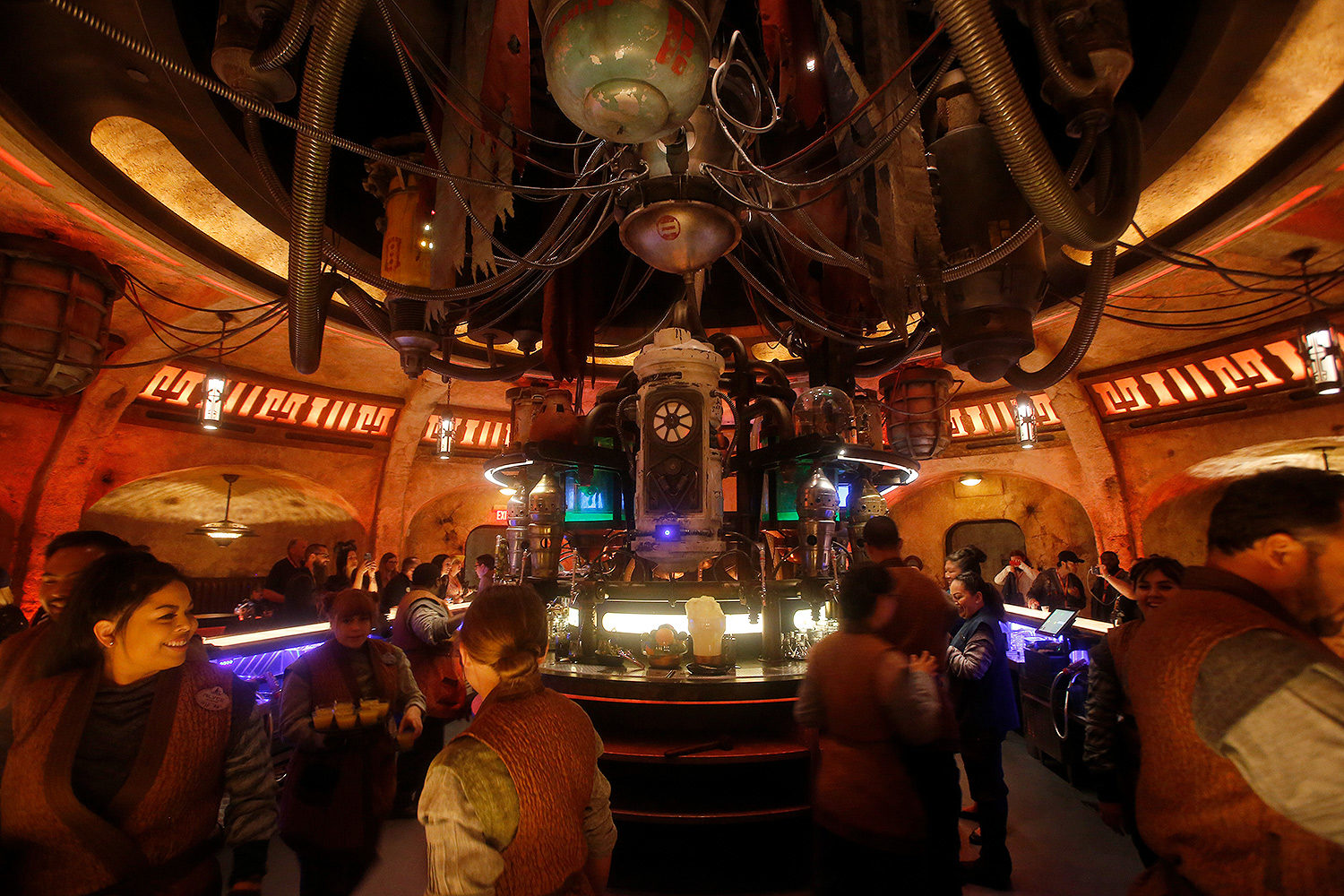 If Millennium Falcon: Smuggler's Run is your priority, don't make it so. The wait time for this attraction peaks at the very beginning and end of your four hour window so let the crowds die down before you ride. I was able to ride twice in 15 minutes. There's also a Single Rider option if you want to maximize your time.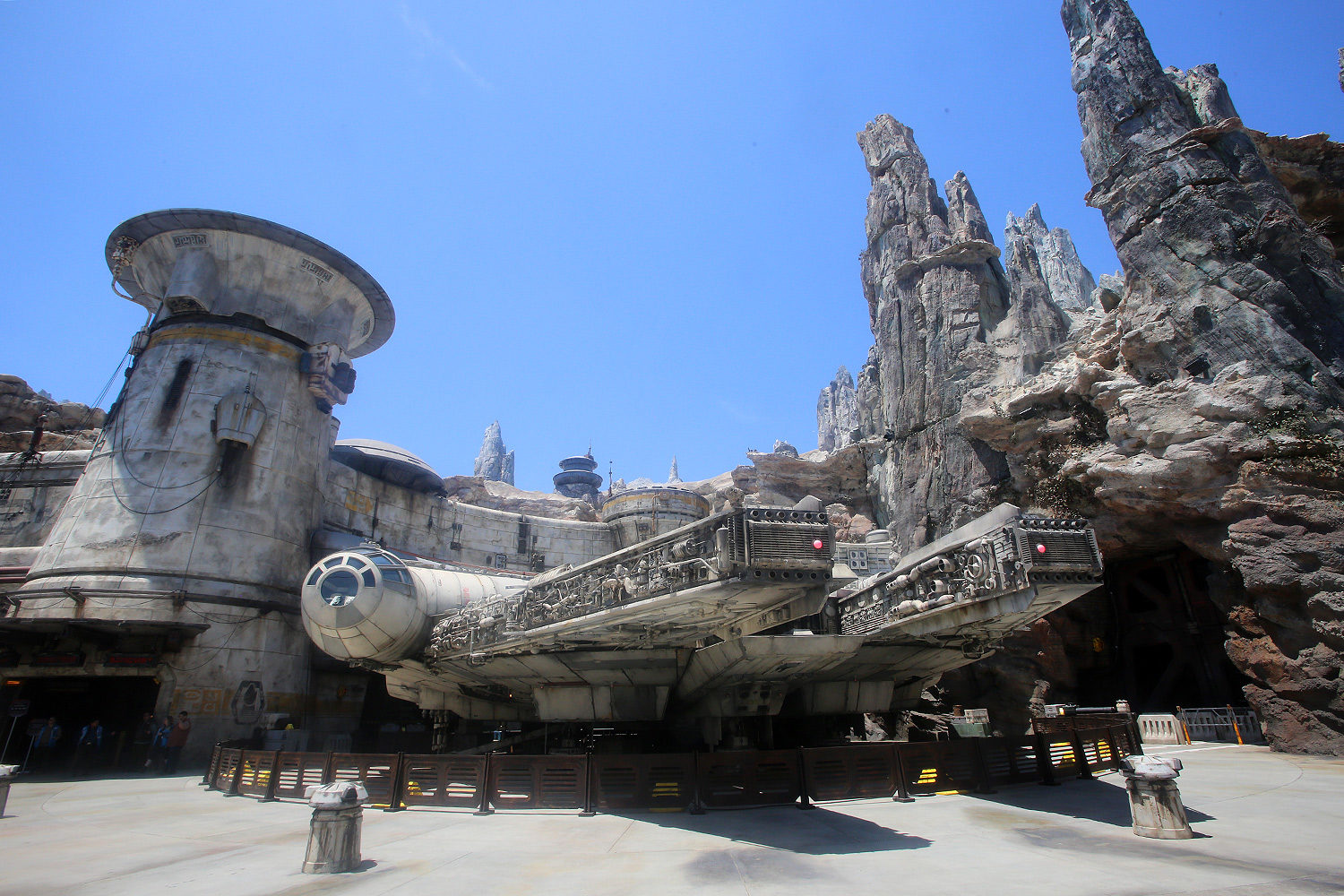 Savi's Workshop, Droid Depot, and Dok-Ondar's Den of Antiquities will all have queues to shop and it's possible that you won't see it all. Prioritize what you really want and do it. The Marketplace, where you can find Toydarian Toymaker, Creature Stall, Jewels of Bith and Black Spire Outfitters won't have lines so do this towards the end of your stay. Same applies to the Resistance Supply stand and First Order Cargo.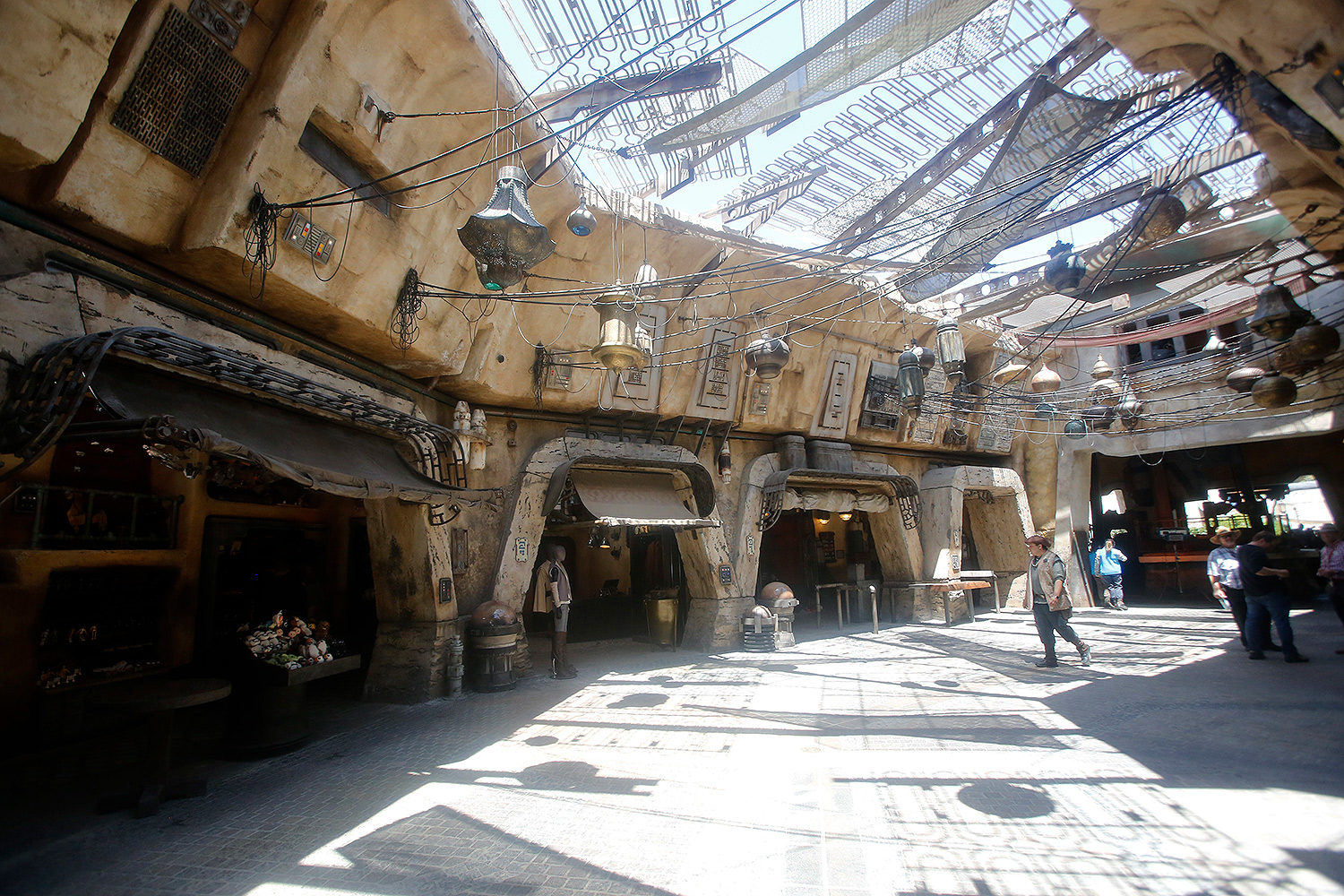 Hungry? Make use of the Disneyland App and order your food on your mobile device. It'll save time. Order it while you're in line for something else to maximize your time. You can mobile order for the main dining options including Docking Bay 7 Food & Cargo, Ronto's Roasters, even the Milk Stand.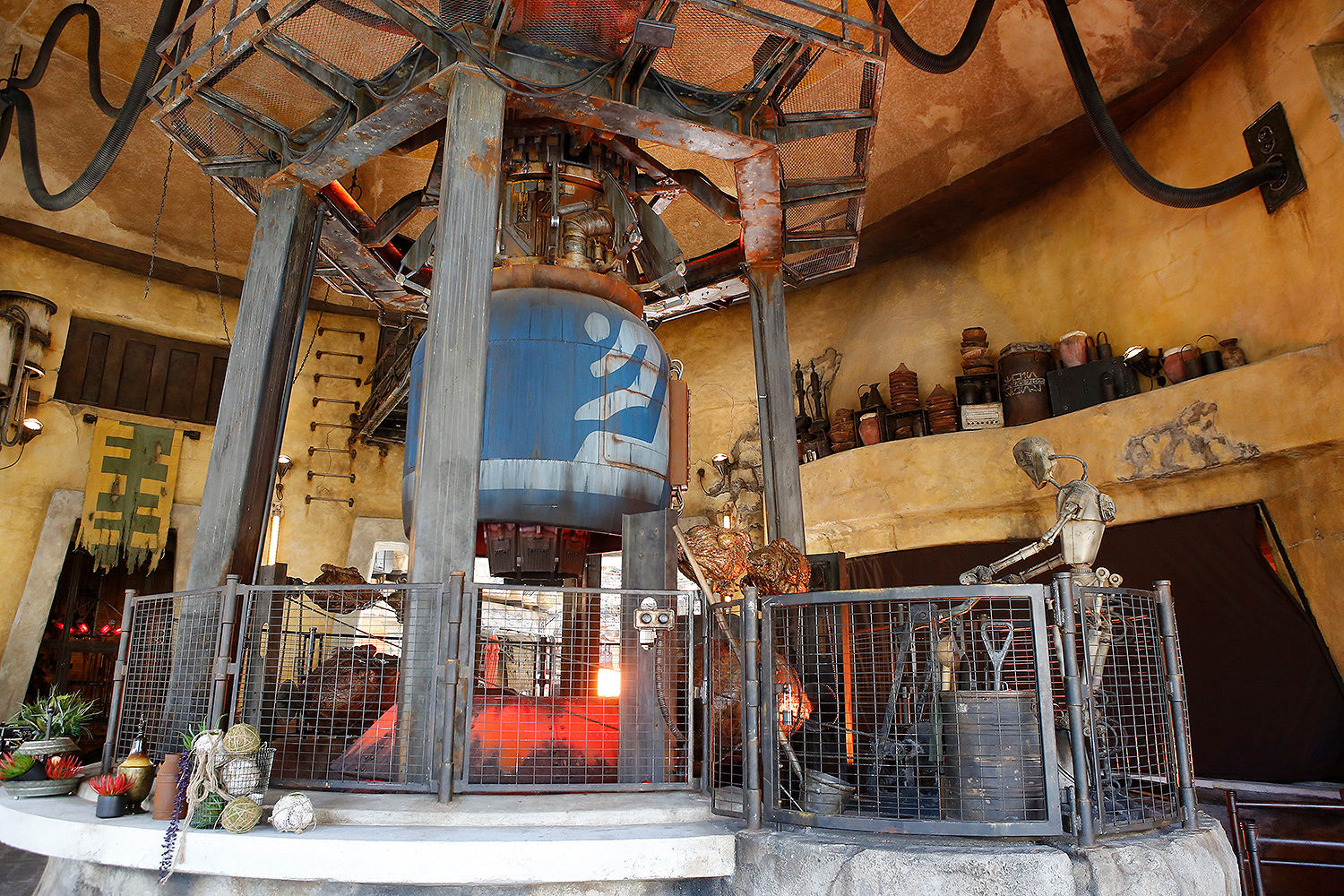 With only four hours to spare, don't expect to see it all. Everything is brand new and flow hasn't exactly been figured out. Be patient and courteous, but most importantly: HAVE FUN. It's an exciting time for Star Wars and Disneyland fans alike. Whatever you don't get to experience, just remember, there's always a bigger fish… or a bigger attraction coming later this year. Rise of the Resistance will be another opportunity to come back to see what you've missed.

DON'T FORGET: If you linger too long, your colored wristband can mean you won't be able to line up for certain things or even make a purchase. That includes small items such as a Coke.

We hope that this has helped a little in mentally preparing you for your trip to Black Spire Outpost. If you have any tips of your own, feel free to let us know!


Photography by David Yeh
Cover Photo by Richard Harbaugh/Disney