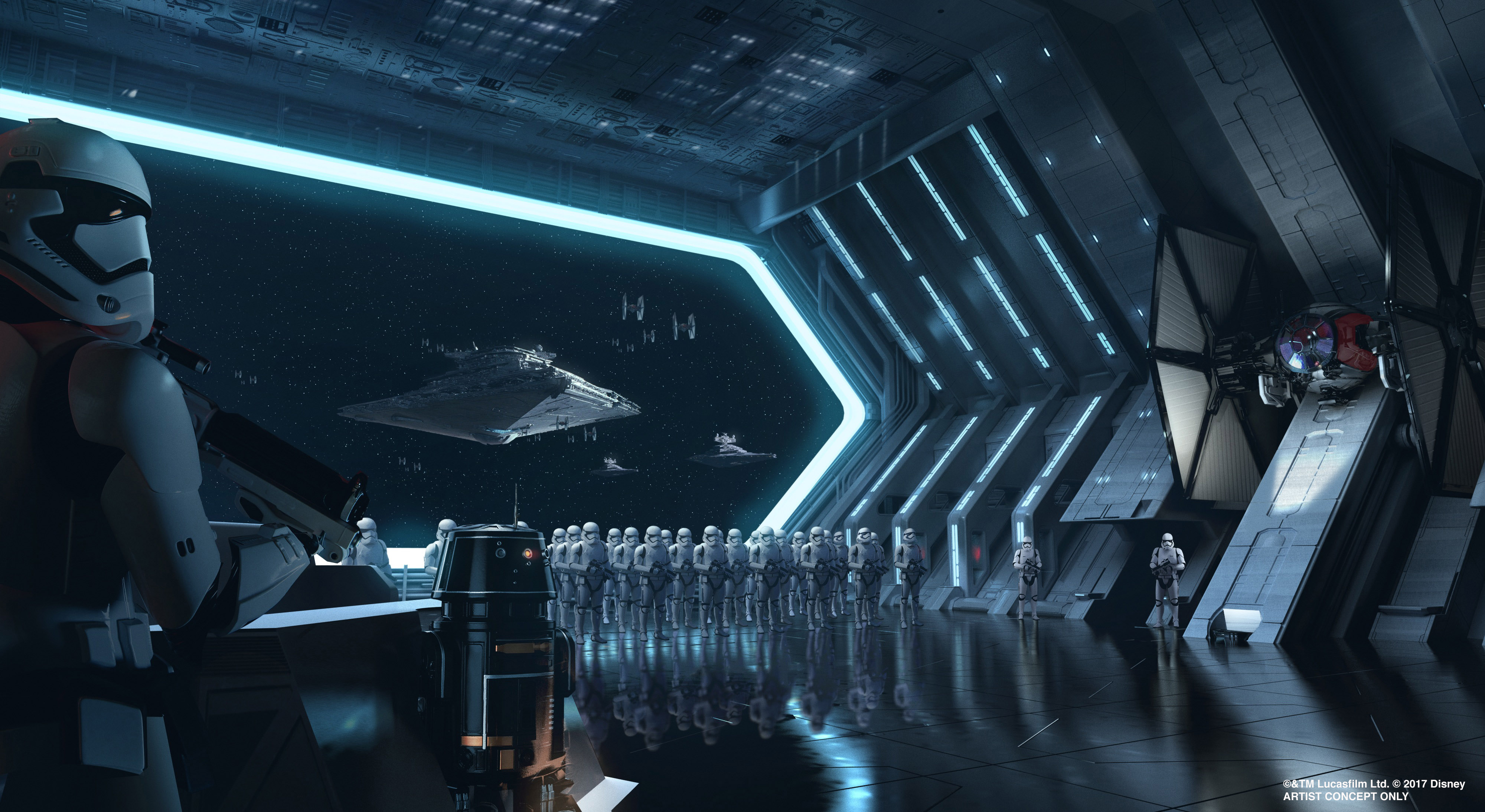 David Yeh
Galaxy's Edge: Rise of the Resistance Delays and What it All Means
July 11, 2019
You've all heard the news spread across the far reaches of the galaxy from the Disney Parks Blog and then suddenly silenced. All were surprised to learn that Disneyland wouldn't have its flagship Star Wars: Galaxy's Edge attraction, Star Wars: Rise of the Resistance, ready until January 17, 2020. Visitors heading to Orlando can breathe a little easier as their Rise of the Resistance debuts on December 5, 2019, but it's still long after their August 29 launch as well. How does this happen exactly? Didn't Disneyland begin construction first?

Well, before we get into it all, nothing about Star Wars: Galaxy's Edge is business as usual. Never in Disney Parks history have they ever attempted to launch identical lands in two resorts in the same year. In other words, the results are unpredictable. We've seen them launch the updated Star Tours within the same year in 2011, but this is on a scale that's far beyond a revamped motion simulator. Galaxy's Edge is a 14-acre land with two new attractions using all-new technology. Problems are bound to arise from it. I don't think even the teams at Disney Parks were expecting for the attractions to be delayed this long, but these things tend to happen when you push for the latest and greatest.

The most likely scenario, with Disneyland's version of Rise of the Resistance already constructed, trouble-shooting has already been underway to fix and repair the complications in the attraction. With Orlando's construction timeline further behind Disneyland's, whatever mistakes have been learned in Anaheim can be applied directly into Orlando's build. Thus, making Disney's Hollywood Studios version of the attraction the ideal version to prep for launch first.

The blog even states: "As soon as work is completed at Walt Disney World, Imagineers will head back to California to complete their mission at Disneyland Resort where Star Wars: Rise of the Resistance will open on Friday, Jan. 17. "

And while we all would have loved to see the new attraction bow at Disneyland before the year's end, it wouldn't have been ideal during the park's incredibly busy holiday season.

So before we rush to gripe and complain, this isn't something even Disney wanted. But now at least, you can start your real planning to visit either version of Galaxy's Edge!

Til the Spires!