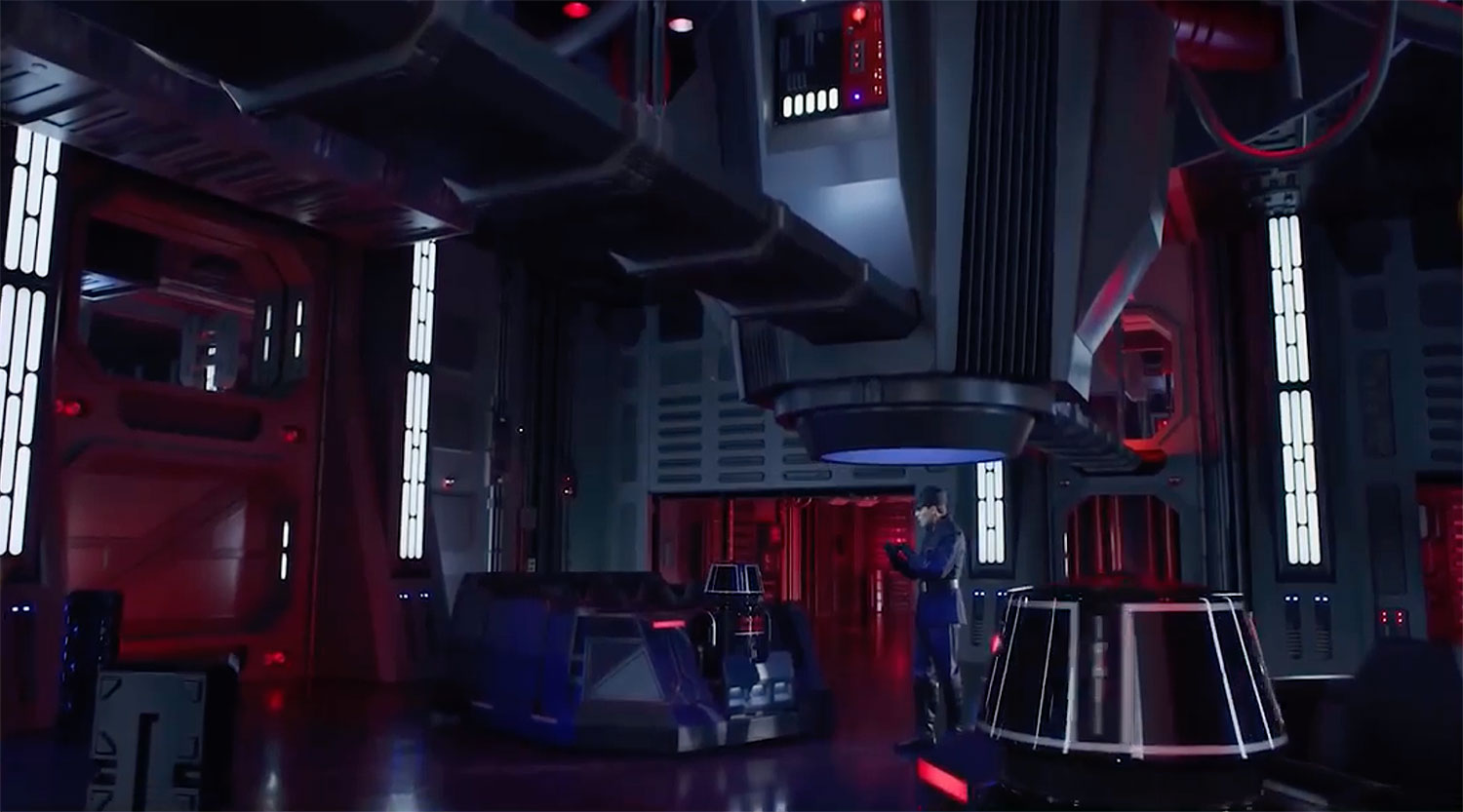 David Yeh
The Authors of Galaxy's Edge
Article
September 12, 2019
The Star Wars Show has been peppering us with updates from Galaxy's Edge for weeks now and we wanted to highlight a few things in case you missed it. In this week's episode, they gave us a peak at Poe Dameron's X-Wing parked outside of Rise of the Resistance as and spoke with some of the authors behind many of the stories about Batuu and Galaxy's Edge. If you're behind, you're in the right place!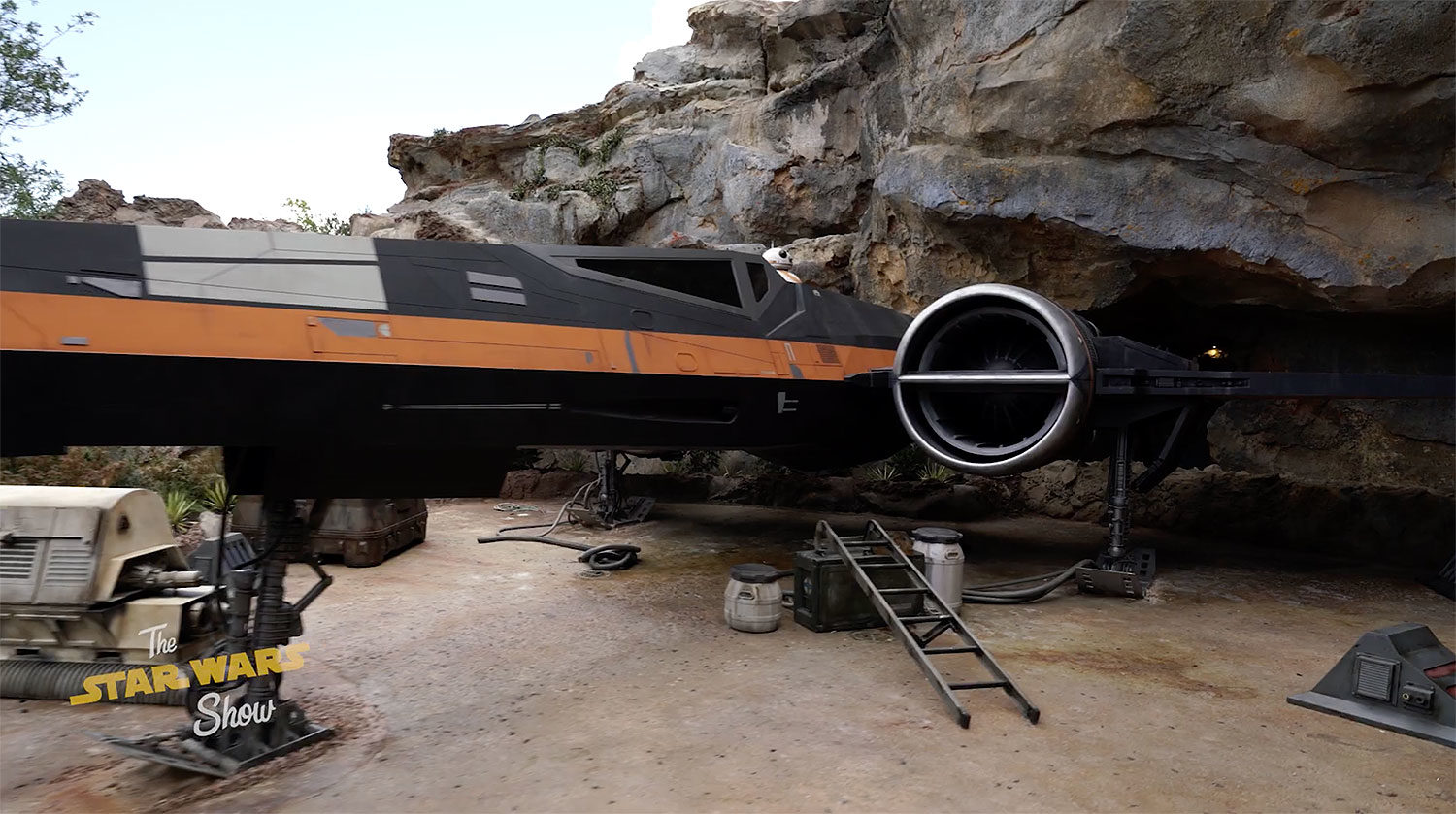 Poe's X-Wing from Rise of the Resistance
The show gave us a look at Poe Dameron's X-Wing located in the queue for Rise of the Resistance, opening December at Disney's Hollywood Studios and January 2020 at Disneyland. It appears as if BB-8 is already on board and waiting for Poe. We also got a glimpse at some footage from the ride (cover photo), some we've seen prior.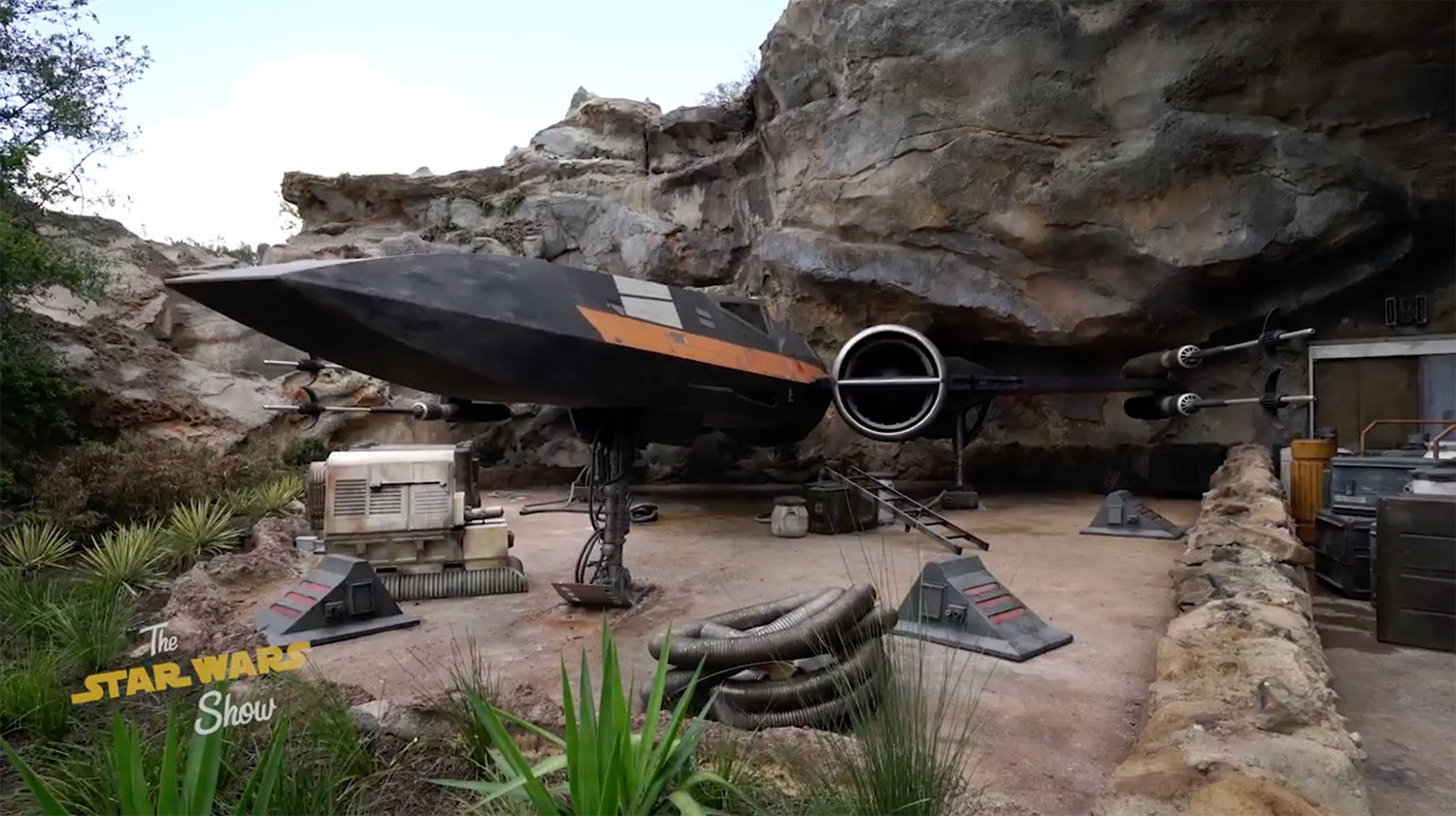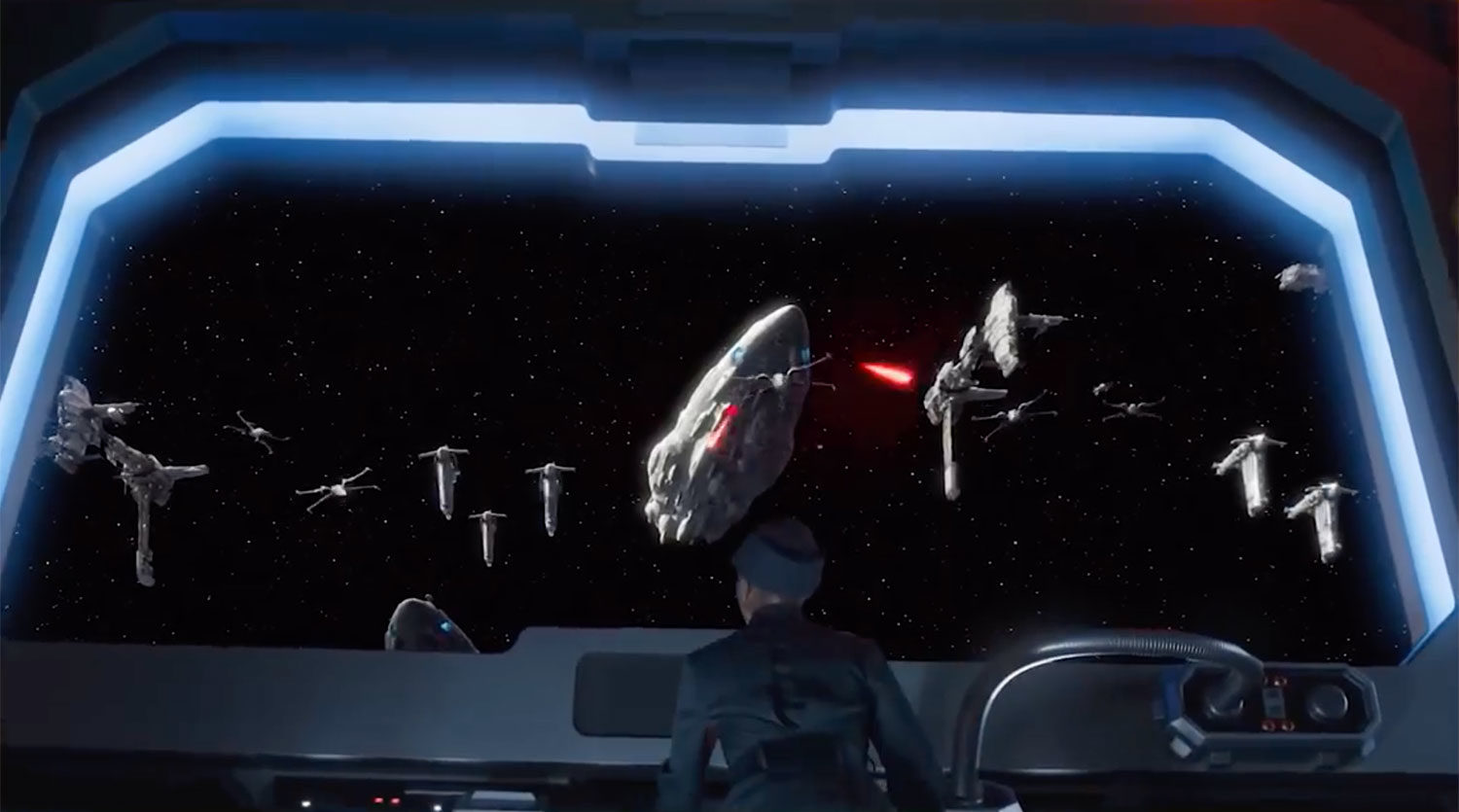 Authors of Galaxy's Edge

Lucasfilm's Matt Martin was at the Walt Disney World grand opening of Star Wars: Galaxy's Edge and had a chance to chat with many of the authors that expand the story of Batuu.

He begins with authors of the Galaxy's Edge comic series, Ethan Sacks and Will Sliney.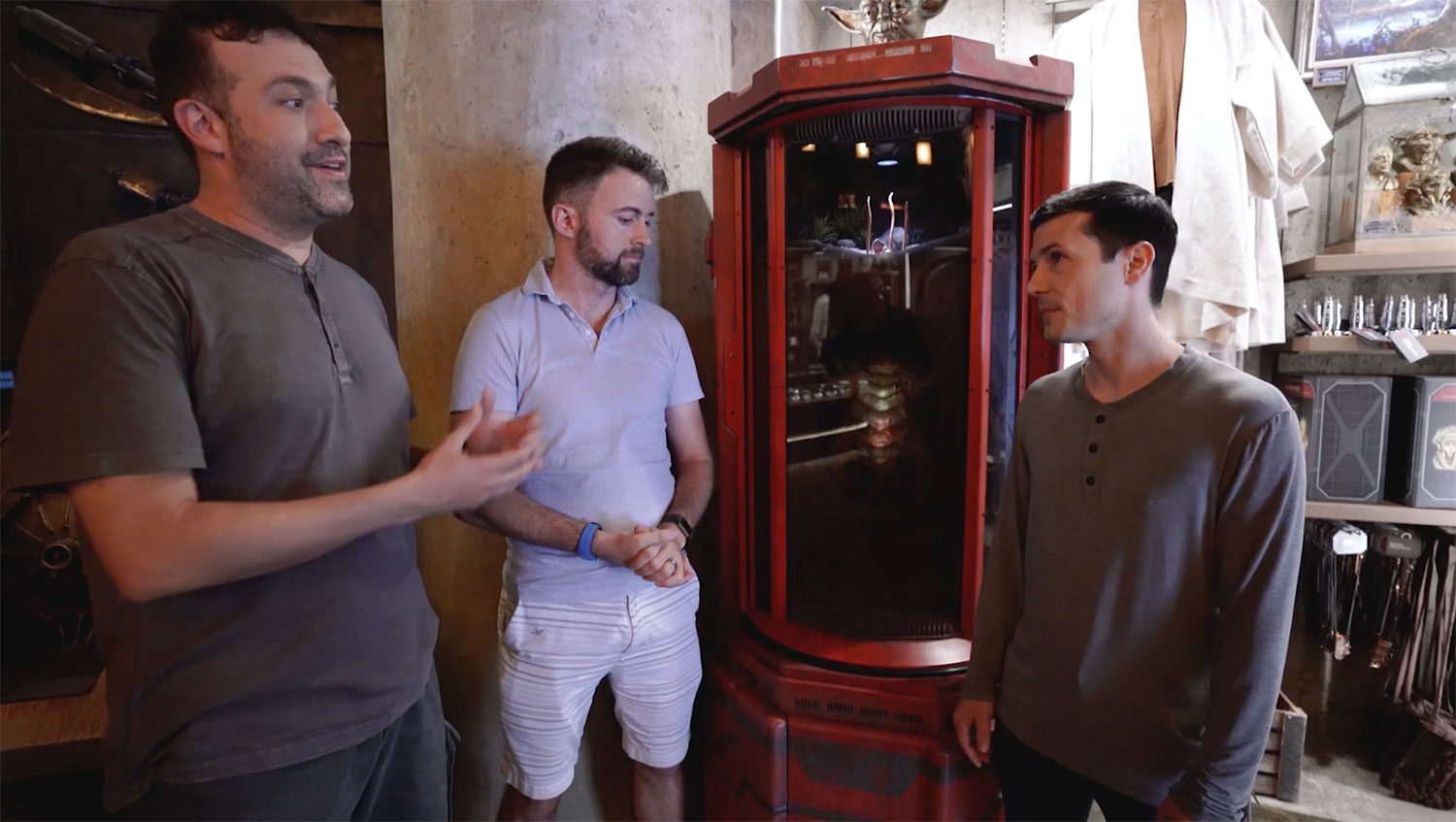 Ethan Sacks: I love the whole concept of the sarlaac. Because Dok has all these cool relics, we thought it'd be a cool story to tell how he came to have it. And so, of course, Han Solo and Chewbacca, before they joined the Rebellion, they had to accept money from various shady sources. So one of the things we thought would be cool is seeing Han Solo trying to wrangle one of these.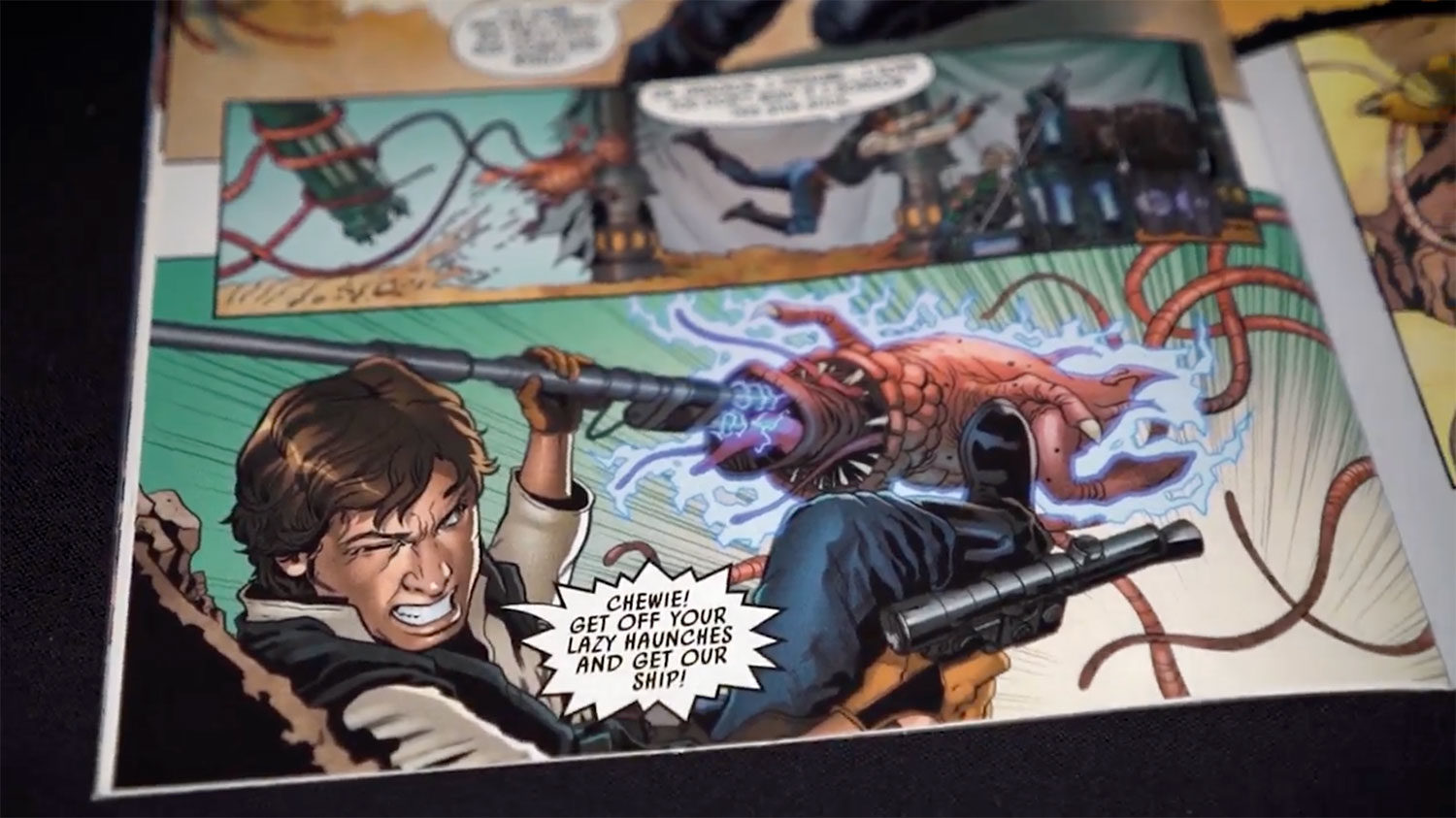 Will Sliney: One of my favorite things about being a part of this series is getting to add a back story to something like this. When you read the comic, you learn so much more about what this baby sarlaac can do. Even though it's not what you see in Episode VI, this thing is lethal. So it was a lot of fun to draw, but it's even more fun when you get into Dok-Ondar's then you get to see it in person.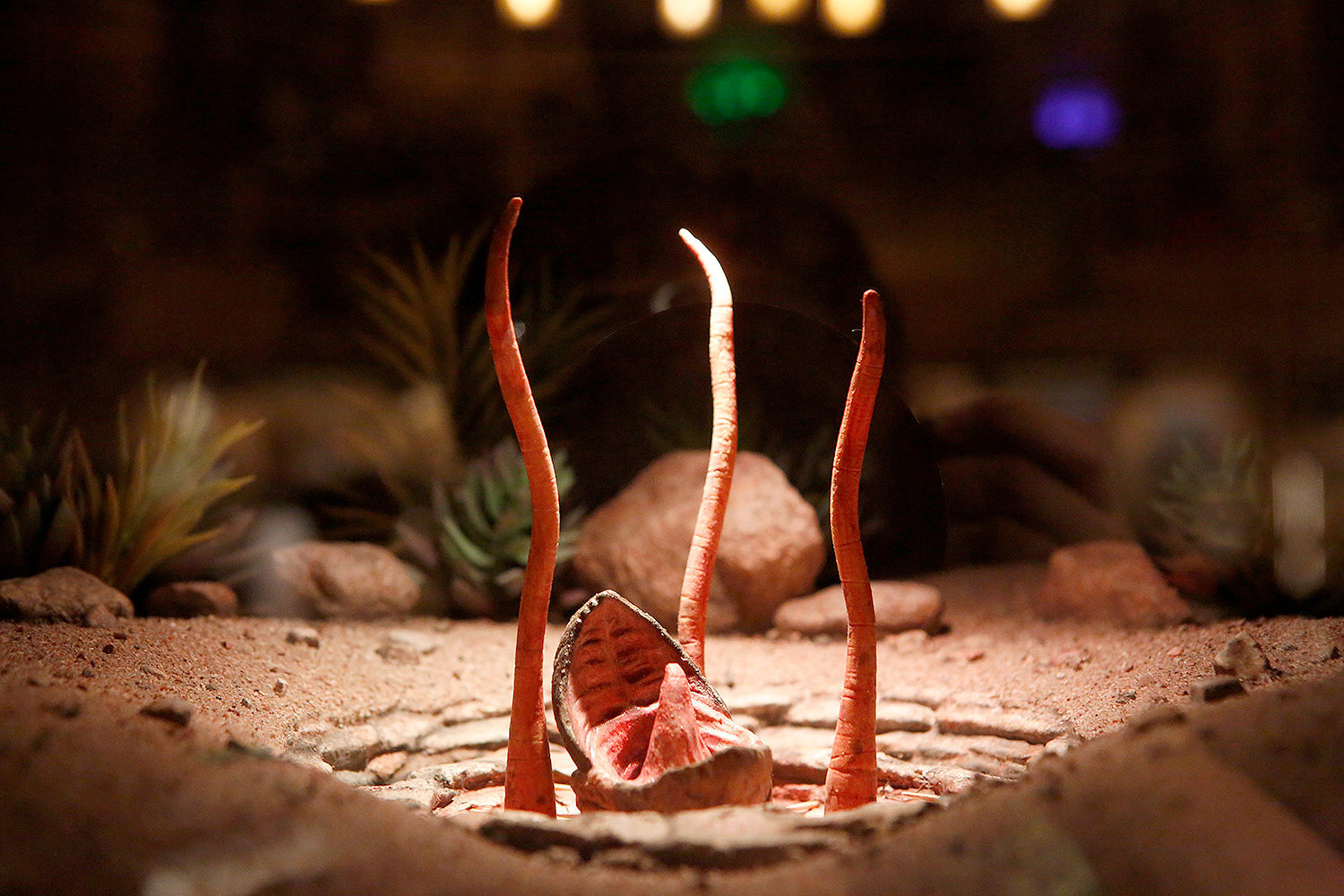 Matt Martin: You actually got to work on a character that I voice in the park. I actually got to be the voice of Varg. And you got to create what he looks like.

Will Sliney: Oh no way!

Matt Martin: So he looks nothing like me.

Will Sliney: He's a little taller.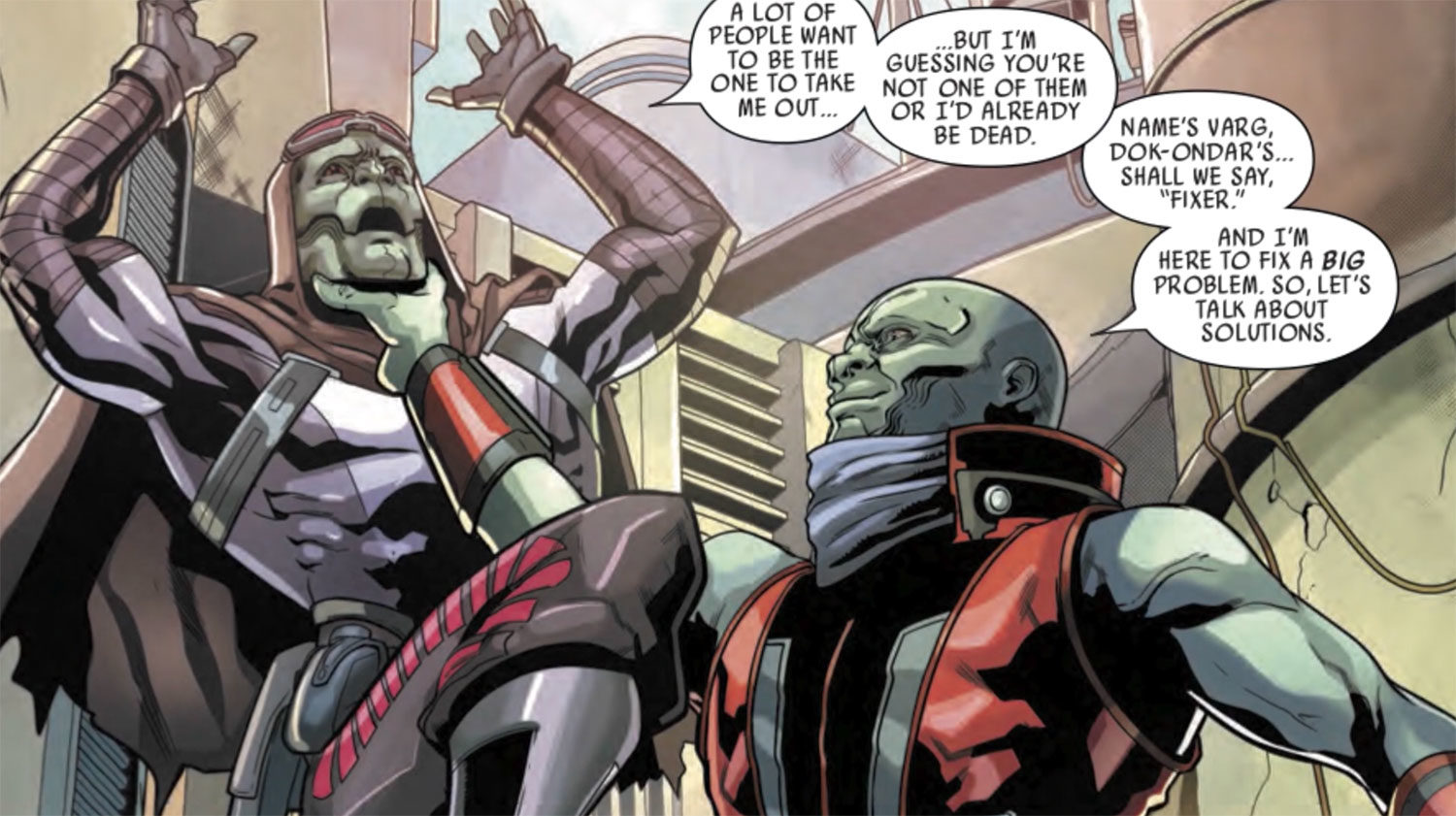 Matt Martin: Now we're here with Zoraida Cordova, writer of "Star Wars: Galaxy's Edge: A Crash of Fate." Can you tell us a little bit about your story?

Zoraida Cordova: "A Crash of Fate" is about two unlikely friends who are on Black Spire Outpost. They have 24 hours to deliver a very important parcel or die trying and, of course, mayhem ensues.

Matt Martin: Mayhem always ensues in Star Wars.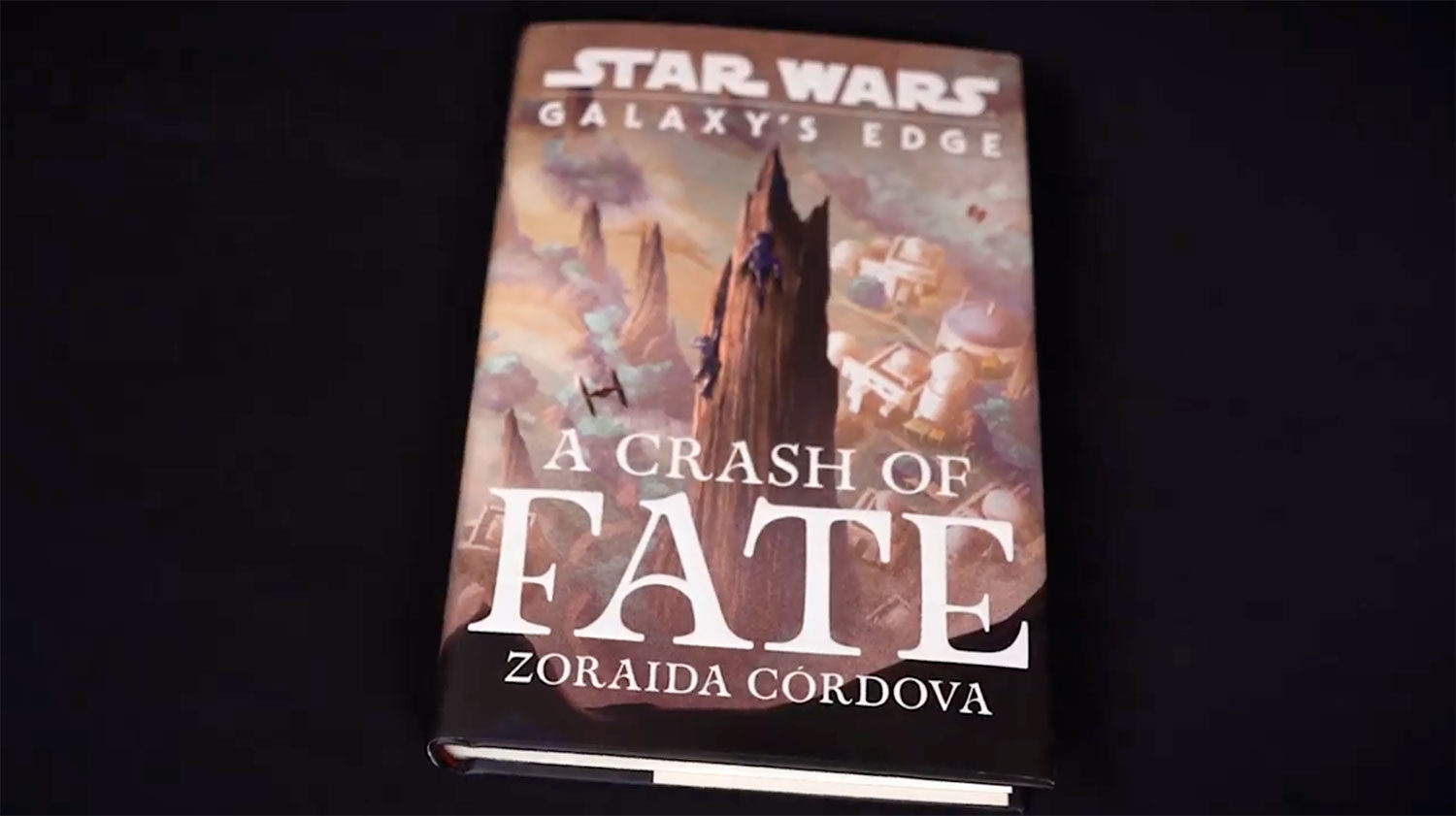 Matt Martin: And we're here in front of the Trilo Wishing Tree, and I know that has a special moment in your book.

Zoraida Cordova: It does! The Trilon Wishing Tree is very special to the people of Batuu. It is a place where locals go and tie ribbons, and they make wishes on it. So Izzy and Jules, the characters in my book, are making a wish and it means something very special to them because it brings together their past and the possibility of their future.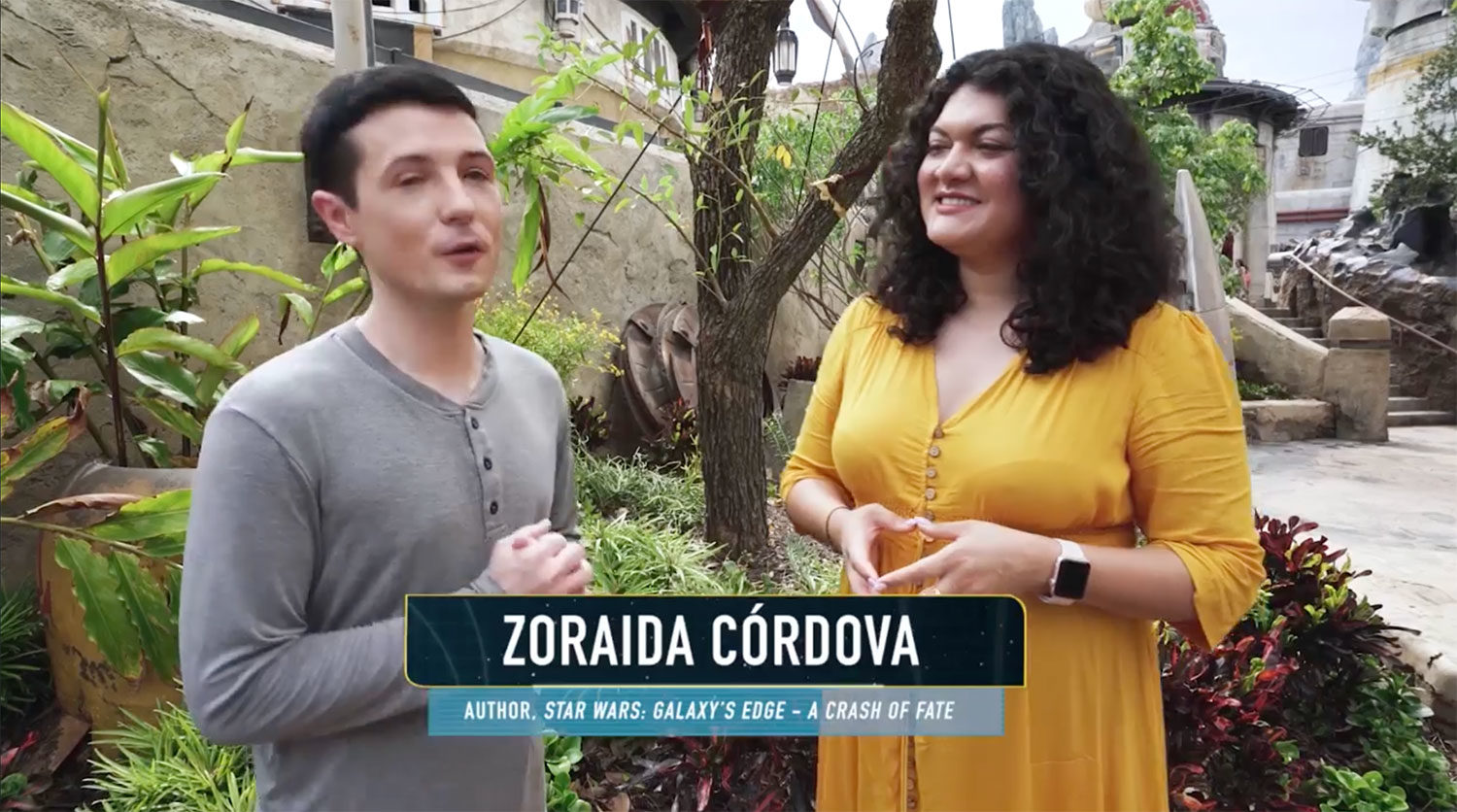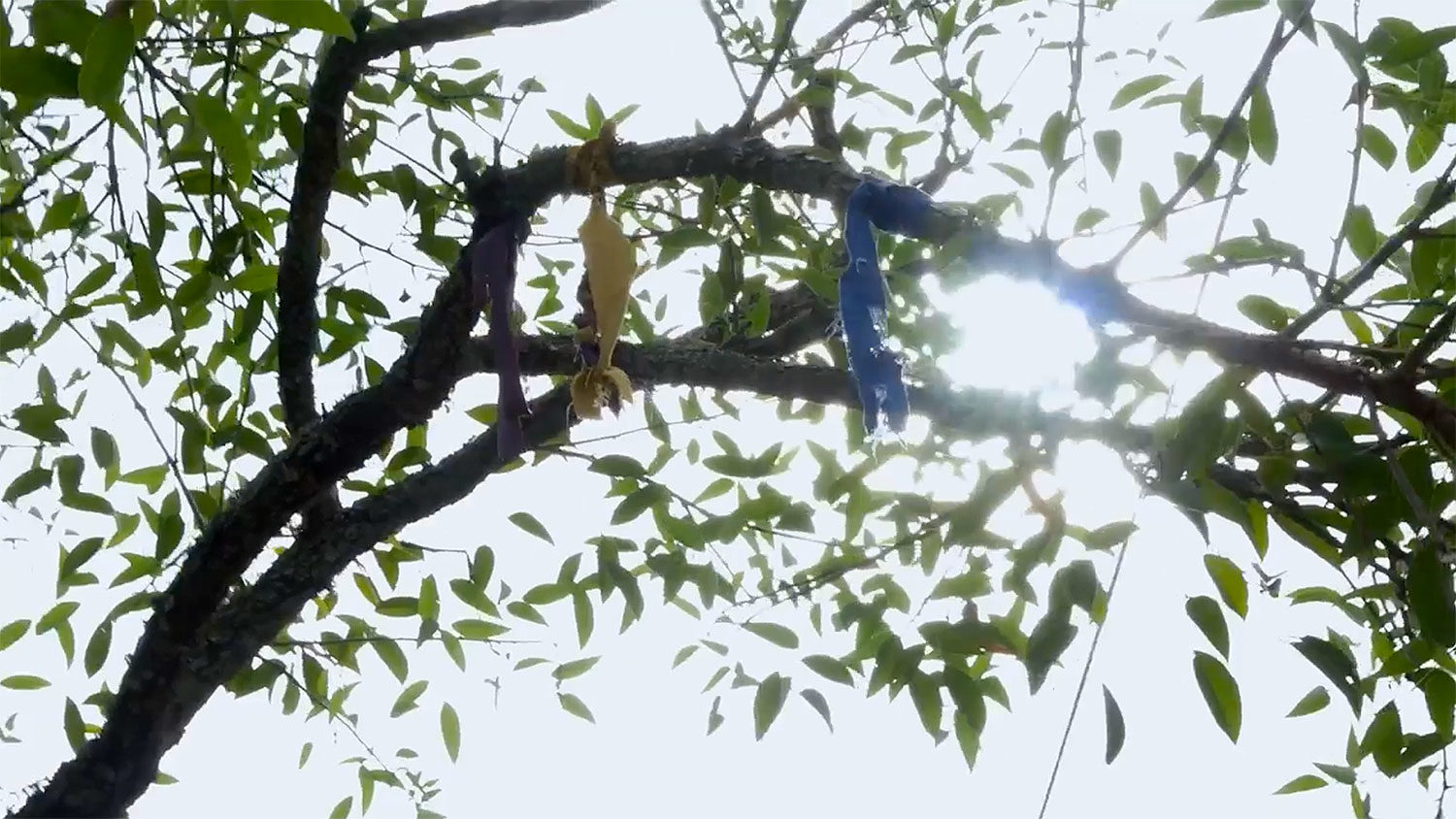 Matt Martin: Now I'm here with Delilah Dawson, writer of "Star Wars: Galaxy's Edge: Black Spire."

Delilah Dawson: "Black Spire" takes a character that we brought to life for "Star Wars: Phasma," Vi Moradi, General Organa's best resistance spy. She sends Vi to a remote location. The First Order should never look for anyone here and it ends up being Black Spire Outpost to build a Resistance encampment and to recruit some warm bodies for the Resistance.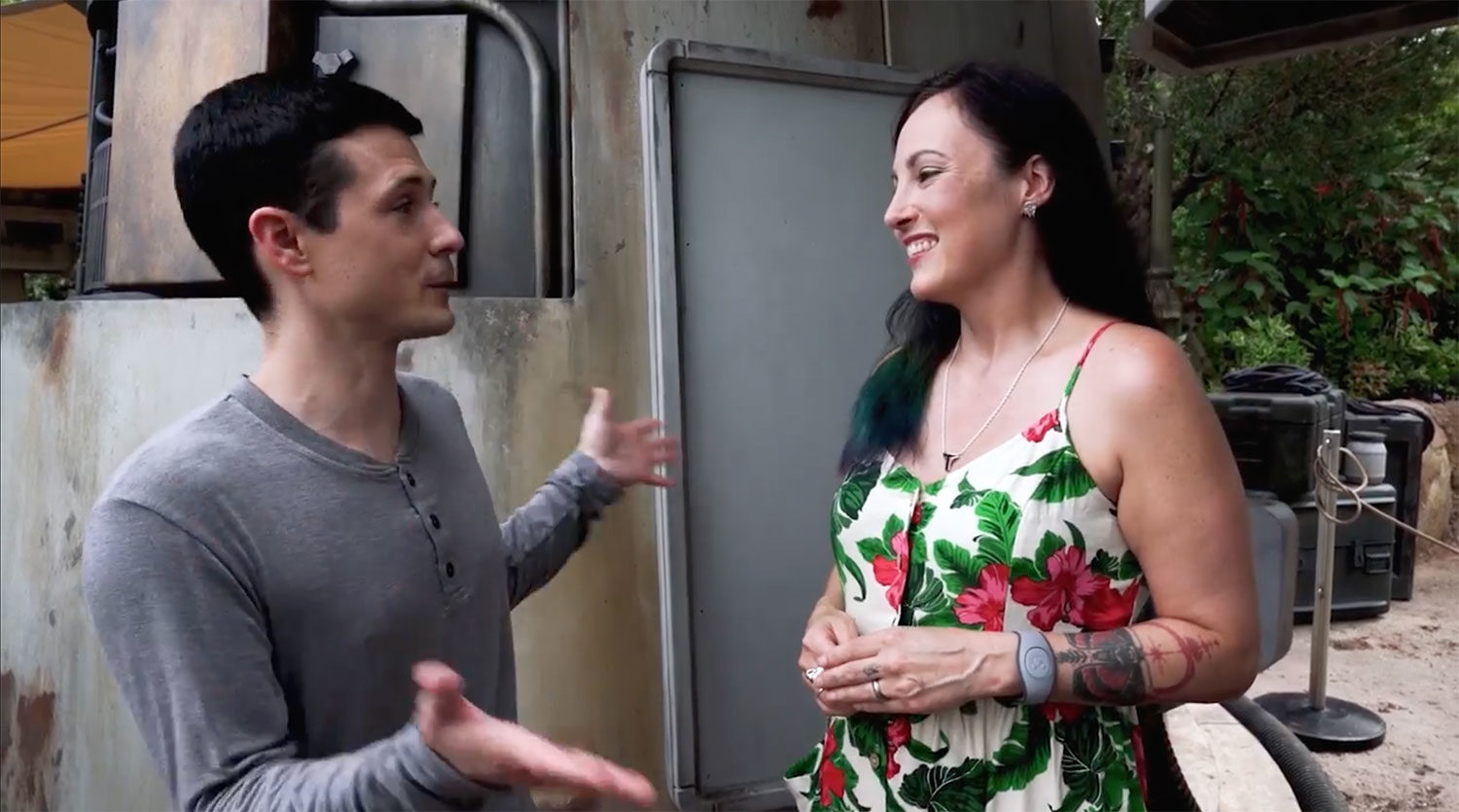 Matt Martin: I mean, if it wasn't for her, we wouldn't even have a location to stand in front of.

Delilah Dawson: We wouldn't. You'll find out in "Black Spire" if you read it, which you should because there's so many Easter Eggs. You'll find out where Savi gets his lightsaber parts. You'll also find out where we got this tower because Vi is responsible for sourcing this. This is all Vi's handiwork.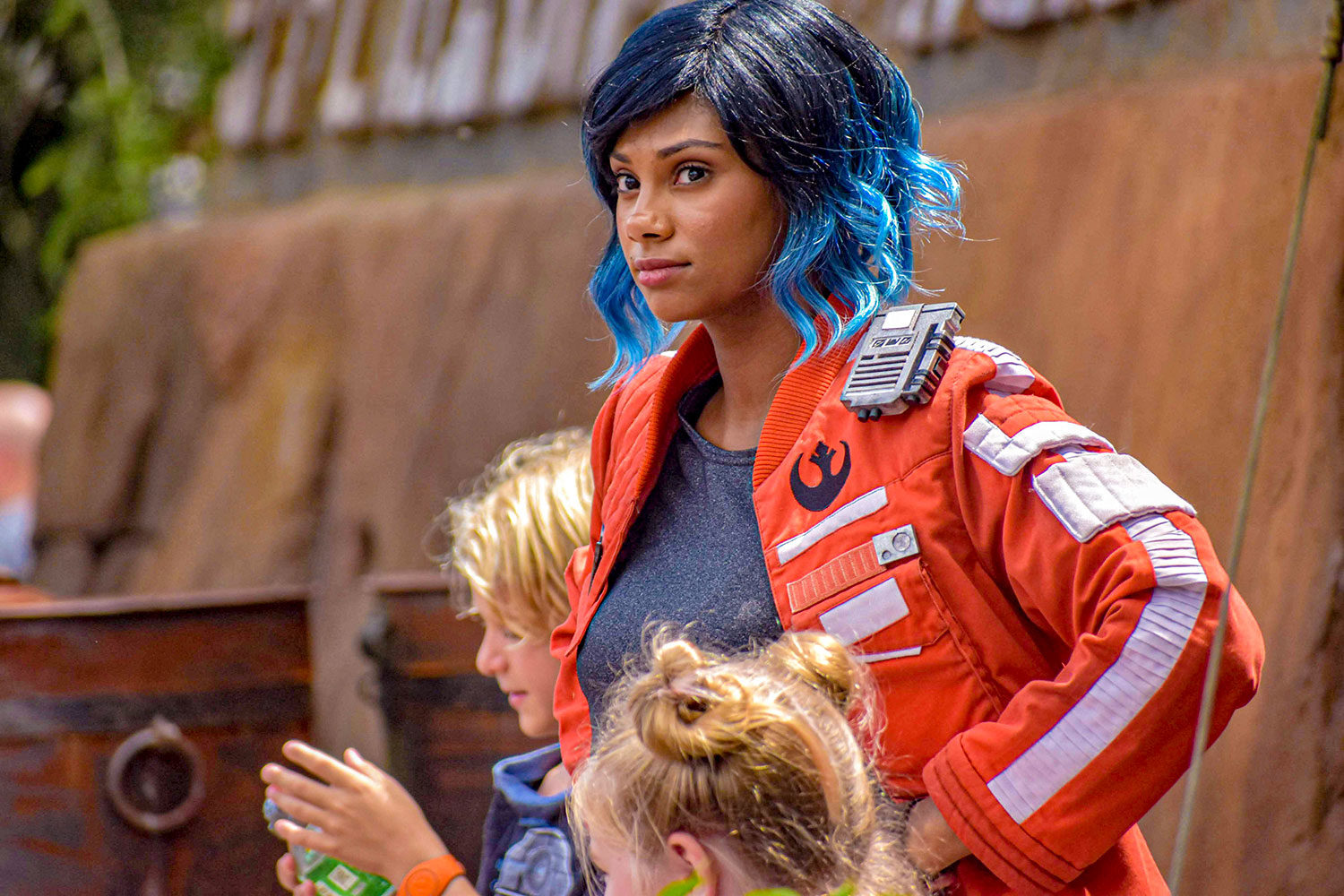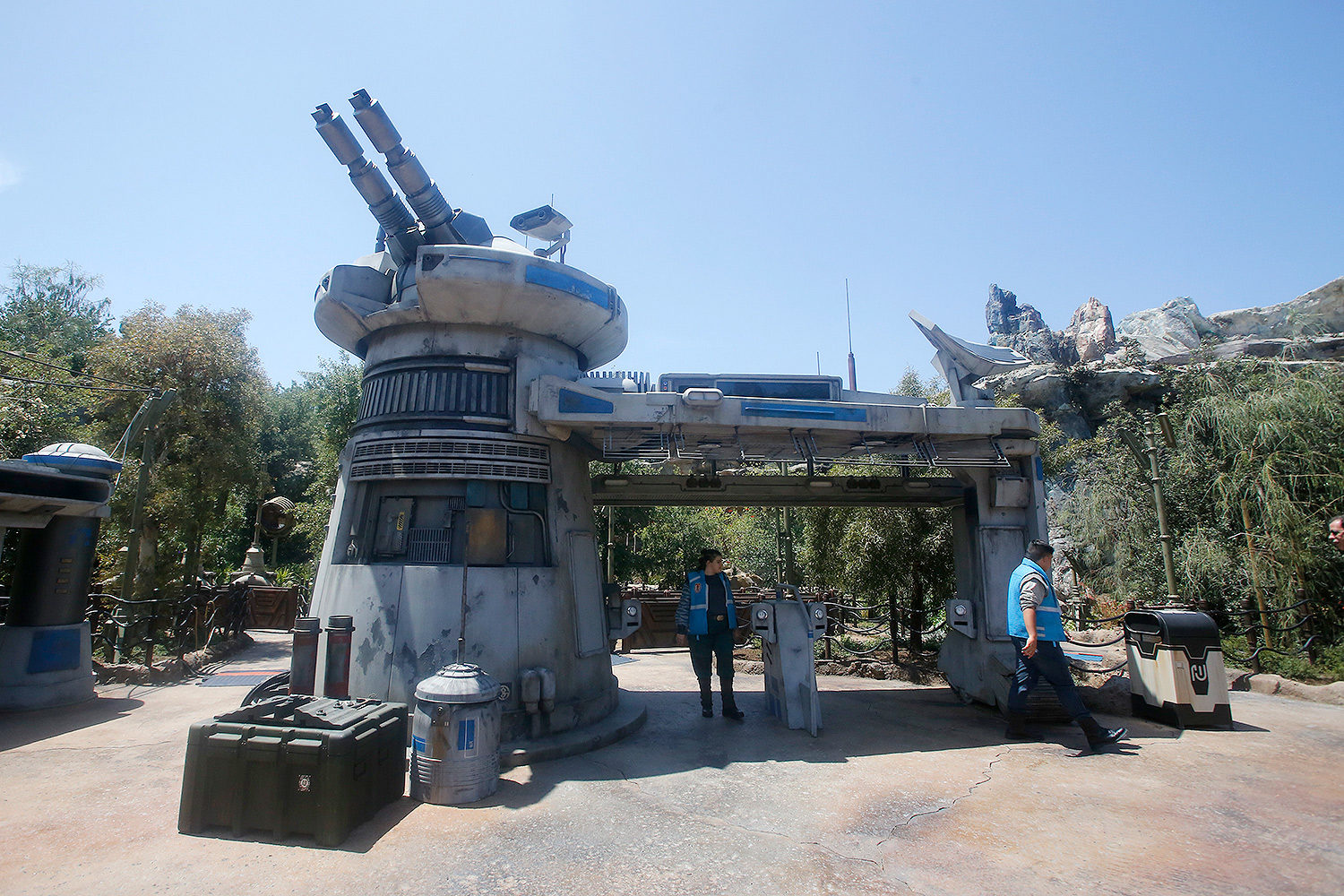 The Disney Parks Blog also got to chat with Delilah and Zoraida about their new novels and you can see those interviews below:



You can pick up all of those books at your local book retailers right now, and ride Rise of the Resistance this December at Disney's Hollywood Studios and January 2020 at Disneyland Park.

Photos by: Nick Alford and David Yeh