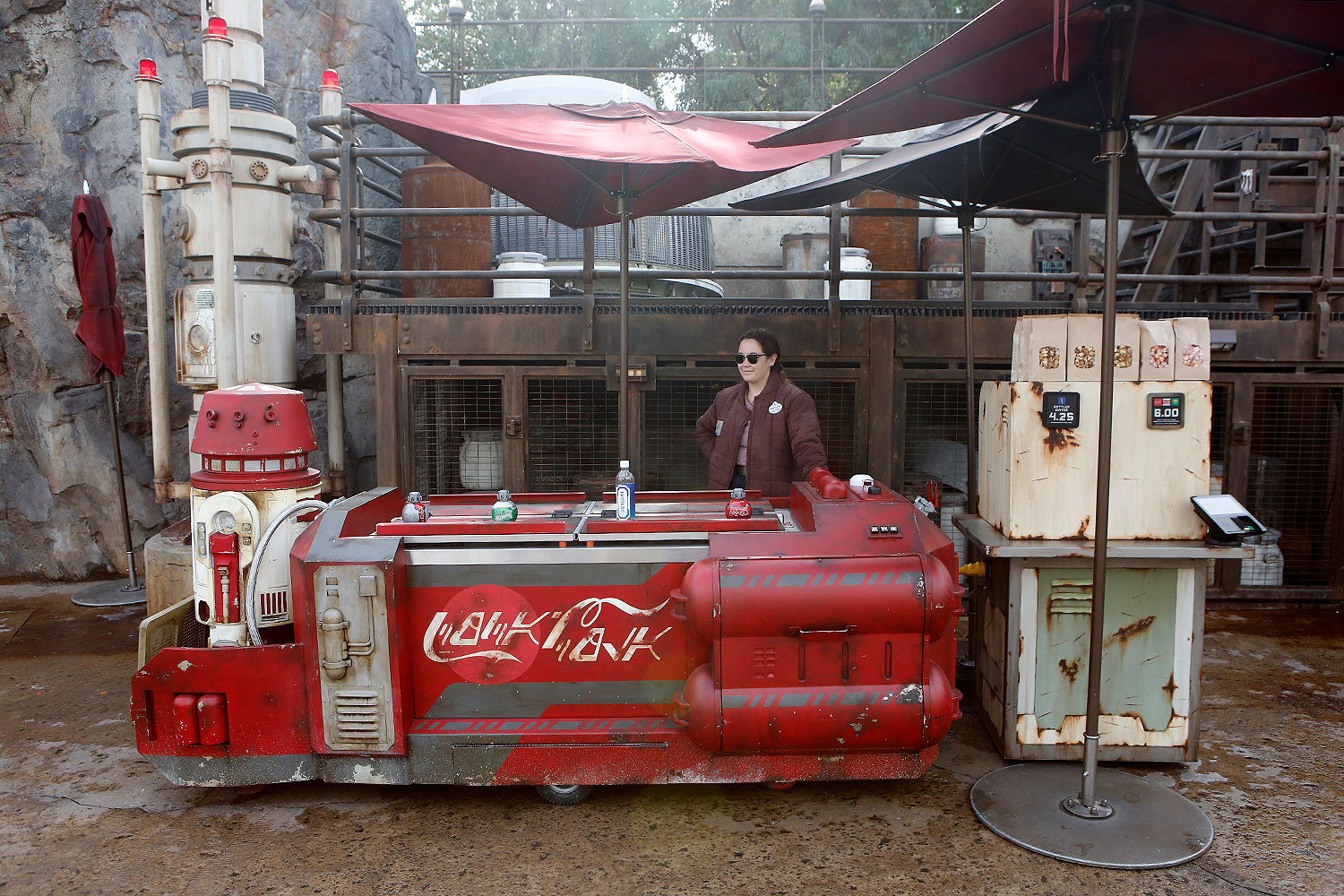 David Yeh
Coca-Cola Droid/Carts Finally Arrive at Batuu (West)
December 10, 2019
When Star Wars: Galaxy's Edge opened in Walt Disney World, one noticeable feature that wasn't present in the West Coast launch were the very cool Coca-Cola Outdoor Vending carts featuring Astromech Droids. Painted in all the familiar colors, they were a hit, making the planet Batuu that much more unique. Over the past weekend they finally showed up at Disneyland in Anaheim, plussing the new land one Coke at a time.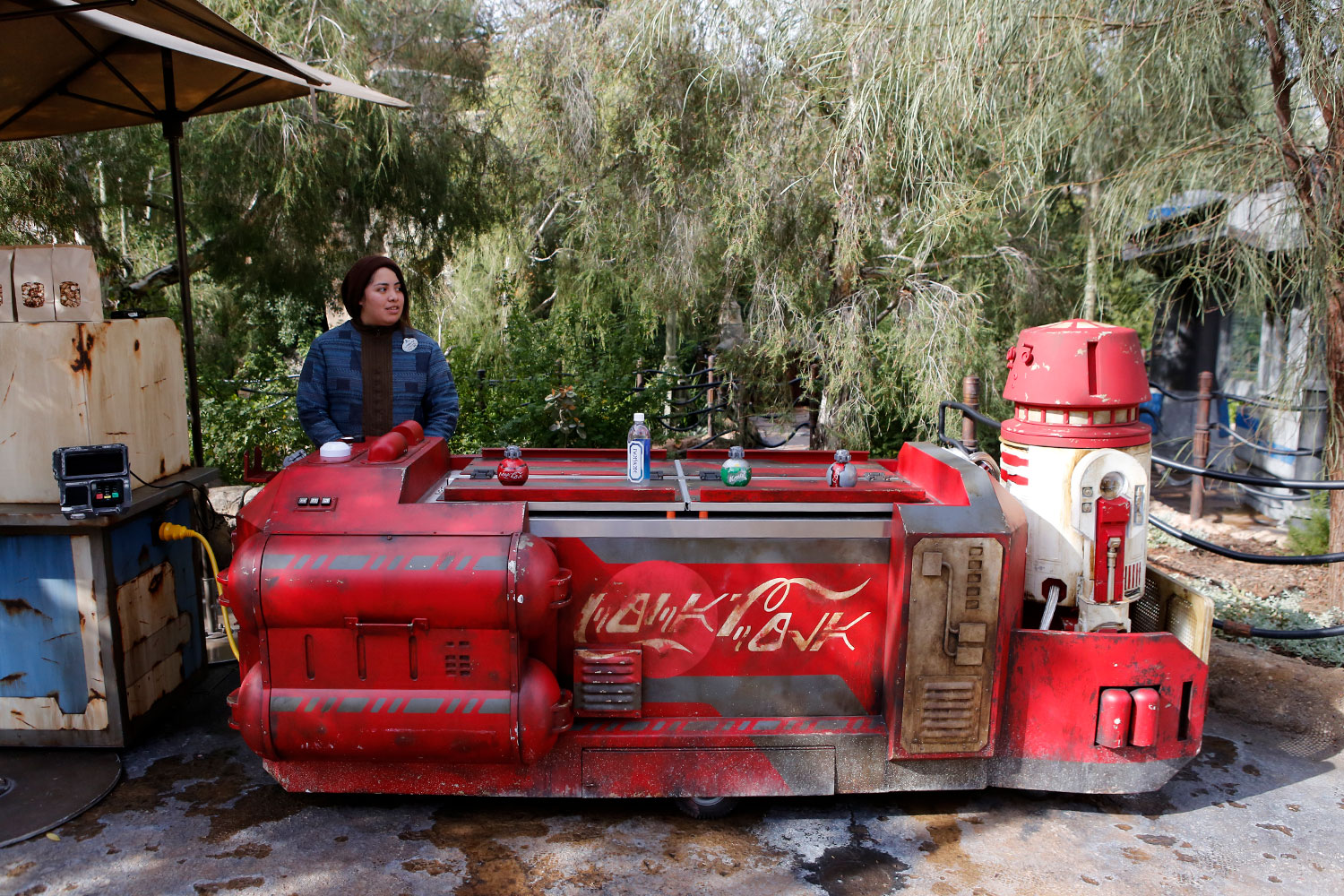 There's a total of THREE Coca-Cola carts located in the usual locations you'd find the Coca-Cola vendors before (Near Resistance Outpost, Salju's Garage, and near the First Order encampment) and the Cast Members have given them a different name, quite different than the counterparts in Florida, I might add.

The cart closest to 'Rise of the Resistance' is named J1-KC.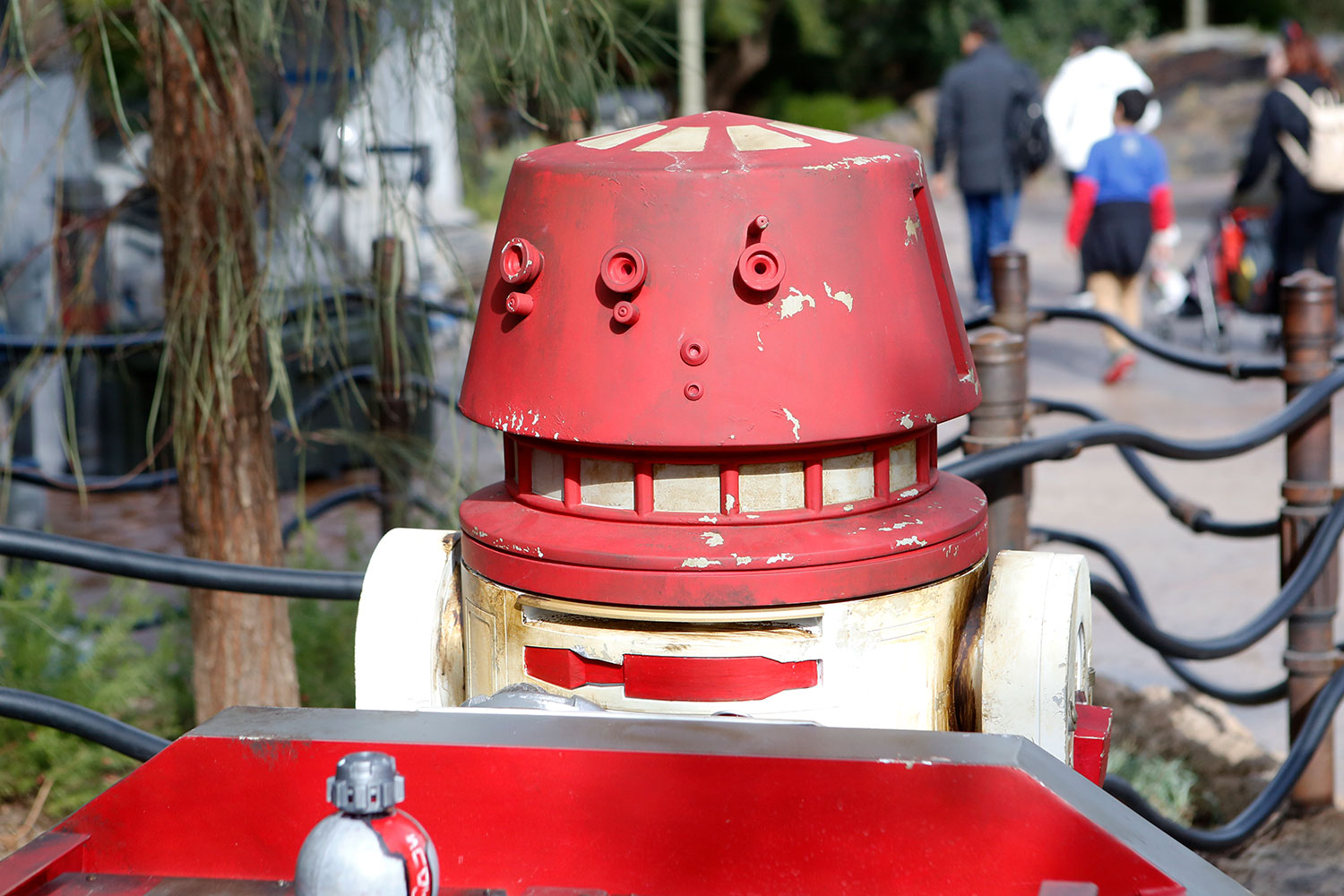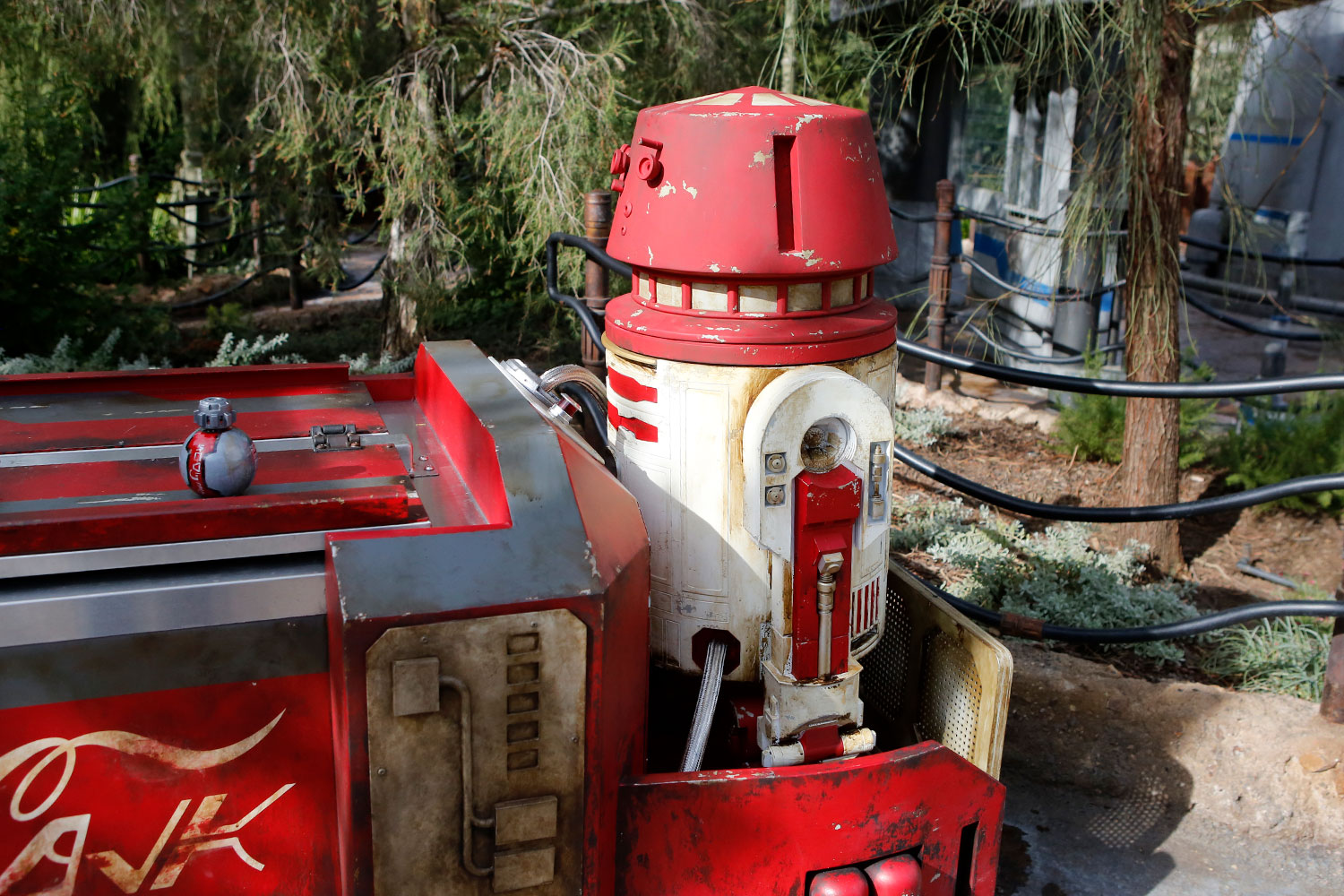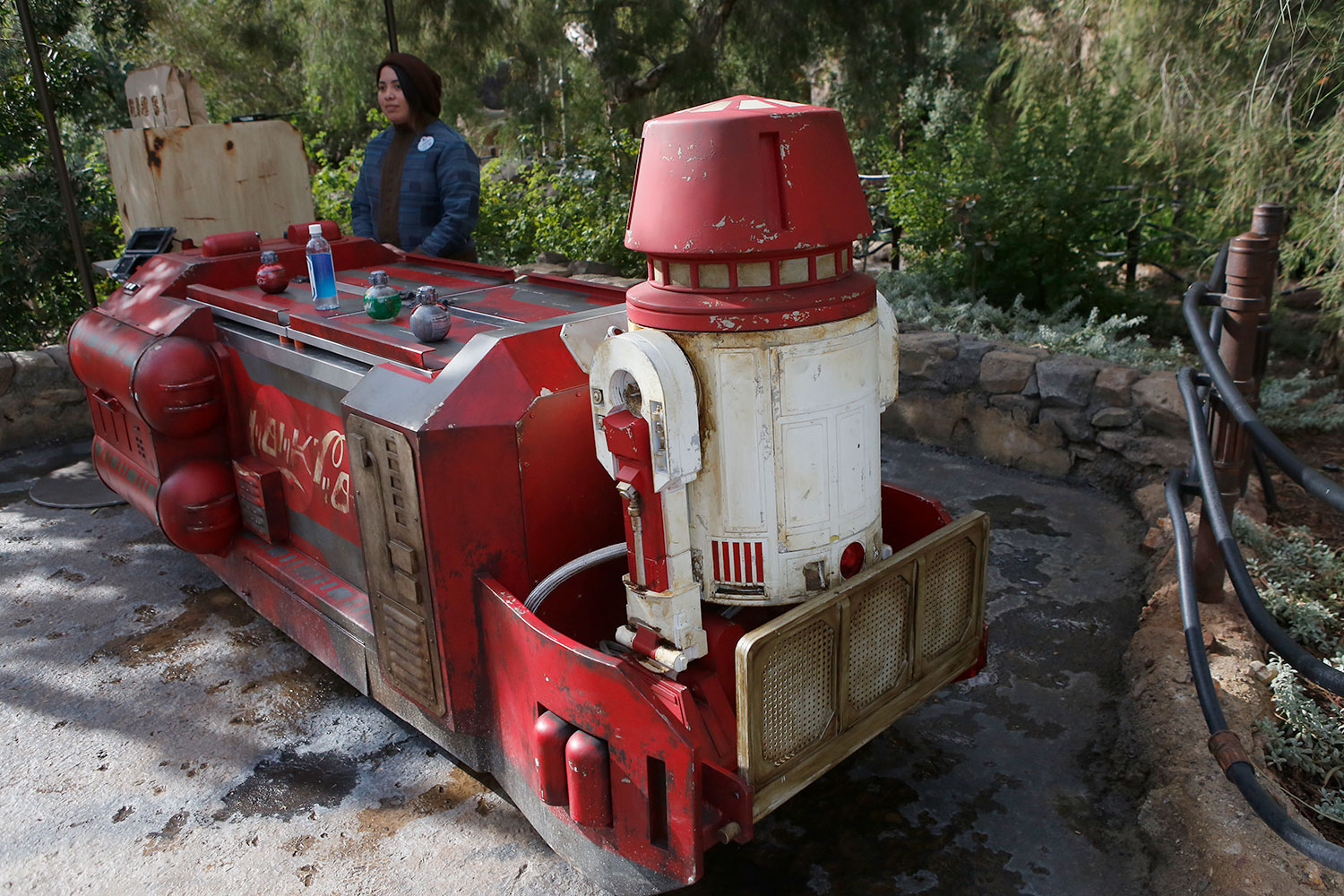 Over by Salju's Garage (where the Landspeeder is parked), you'll find J2-KC.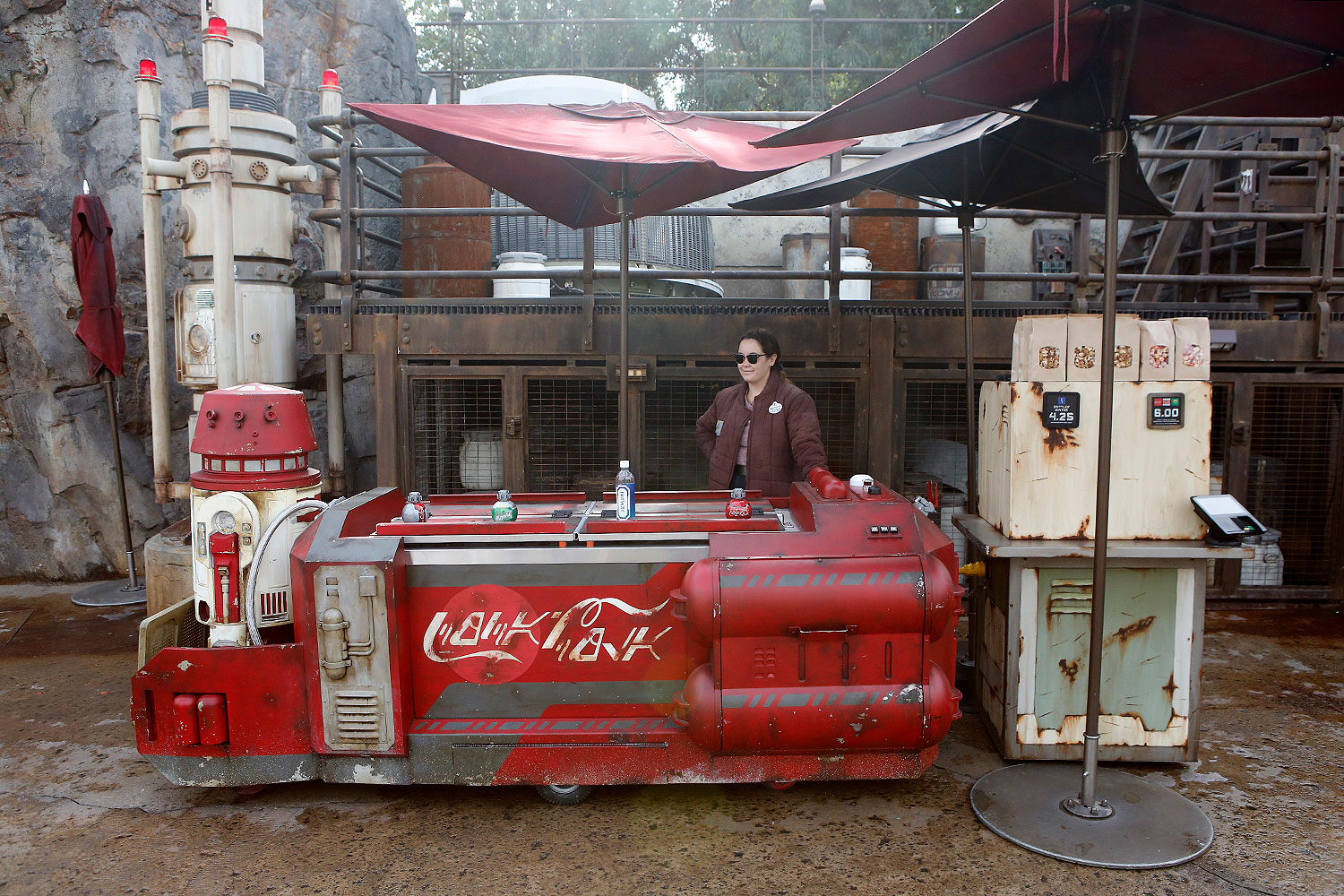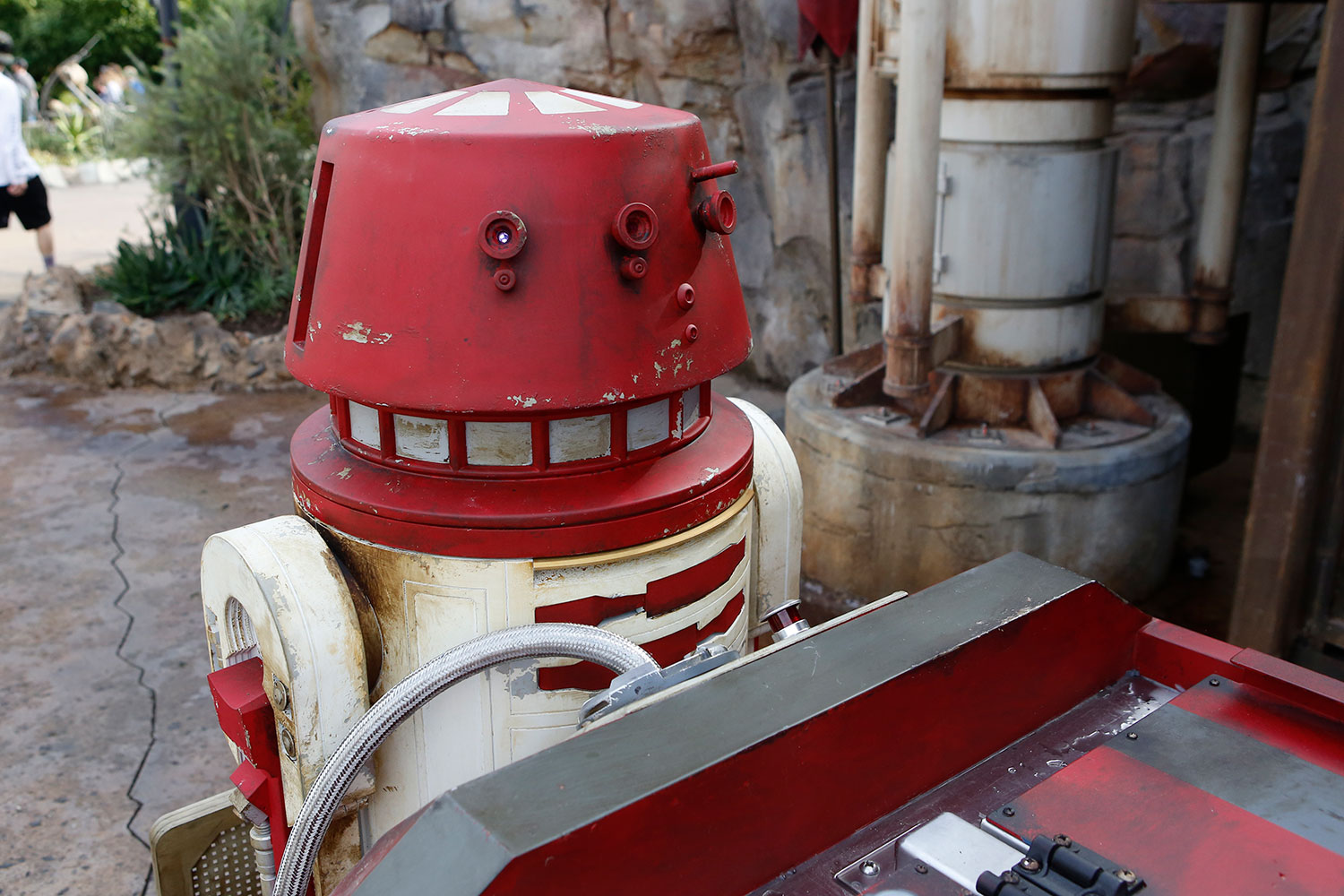 J3-KC (see the pattern yet?) is near the First Order encampment and the Milk Stand.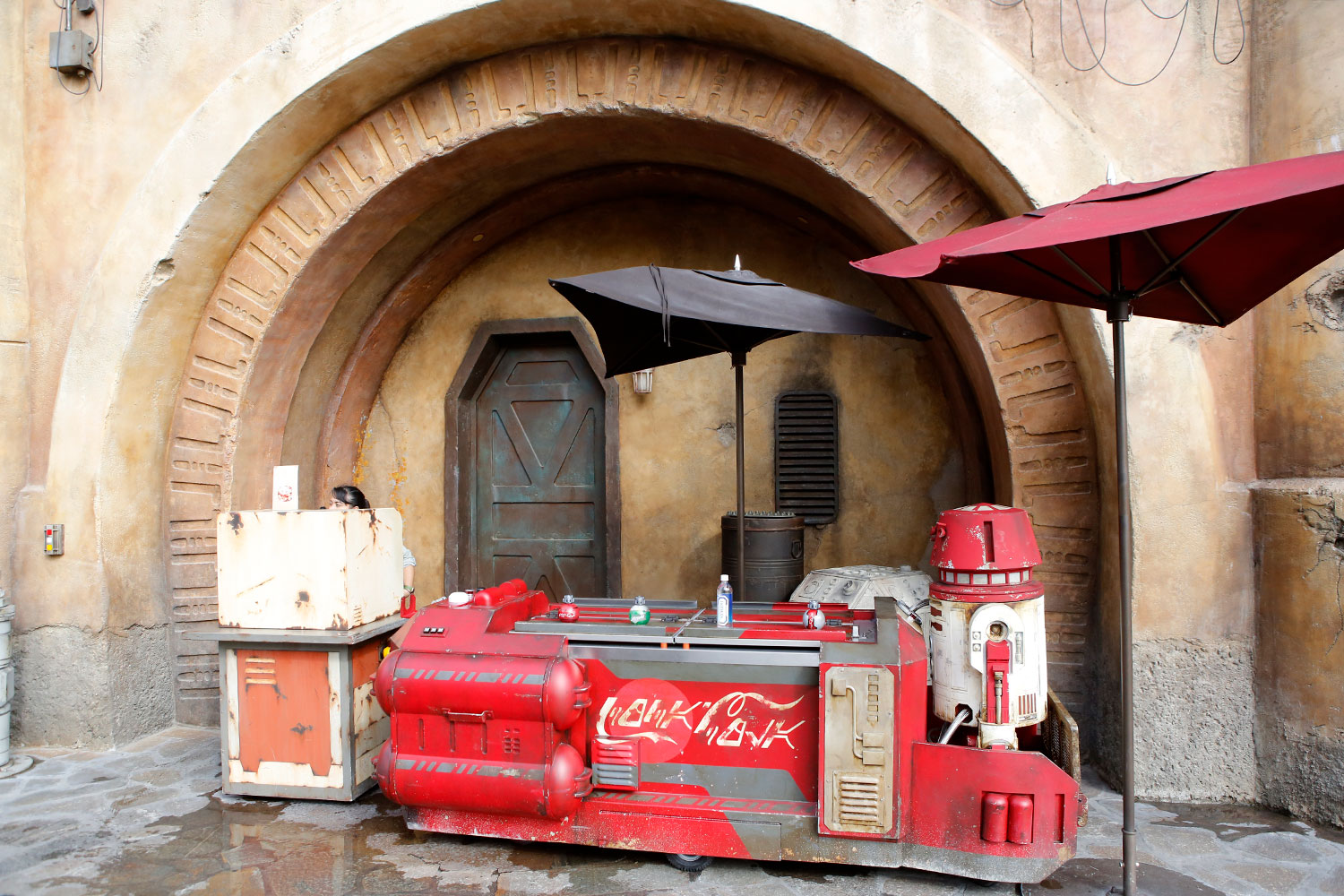 Now, you're probably wondering by now, "Where's the Diet Coke one? Where's the Sprite?" There's two carts that operate as delivery carts that are themed to Sprite and Diet Coke. These carts feature the more familiar 'R2' style astromechs.

J4-KC is the Sprite delivery cart pictured below making a delivery and in transit. It's a shame the wheels couldn't be better disguised, but we're pretty happy we even got this level of plussing at this point.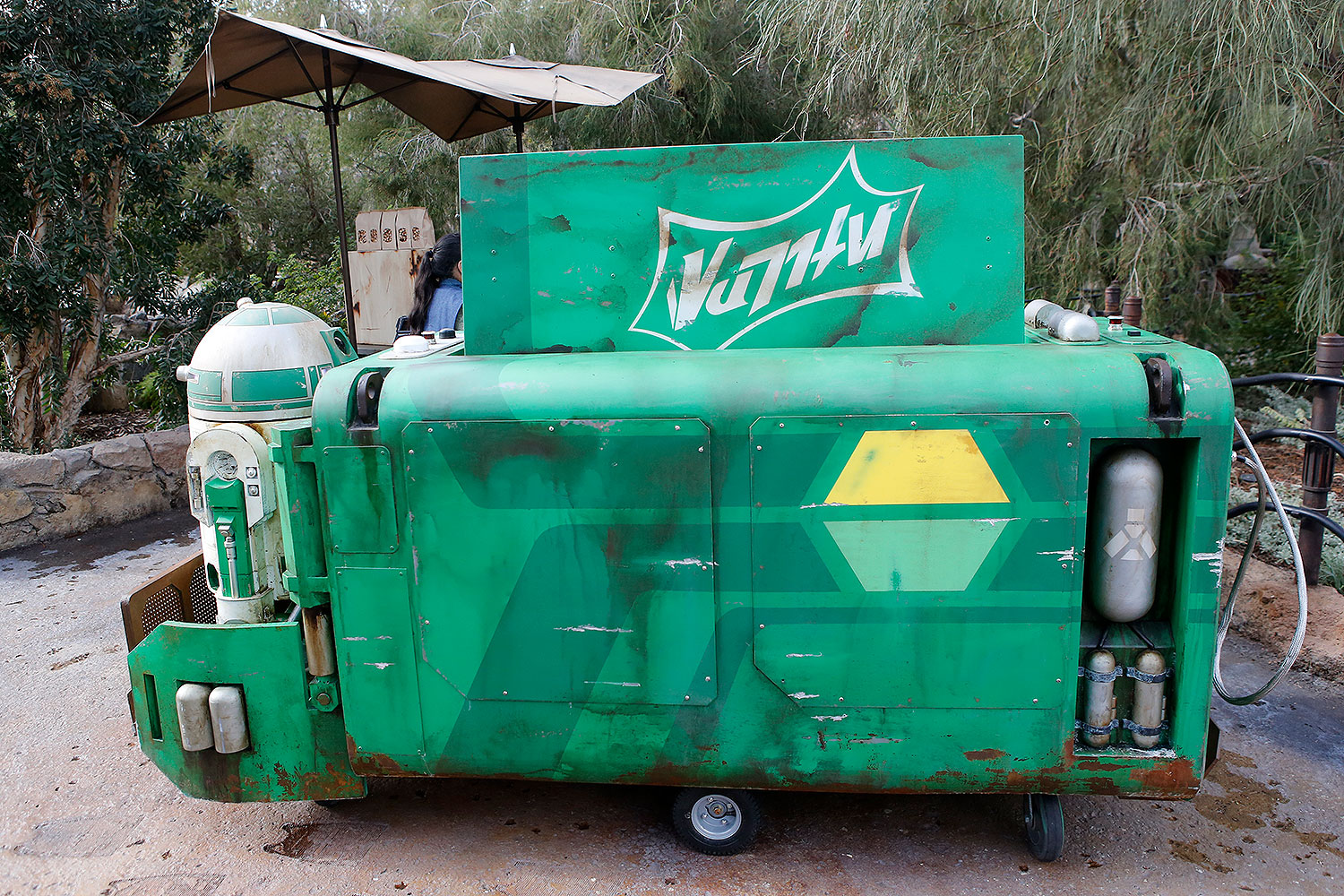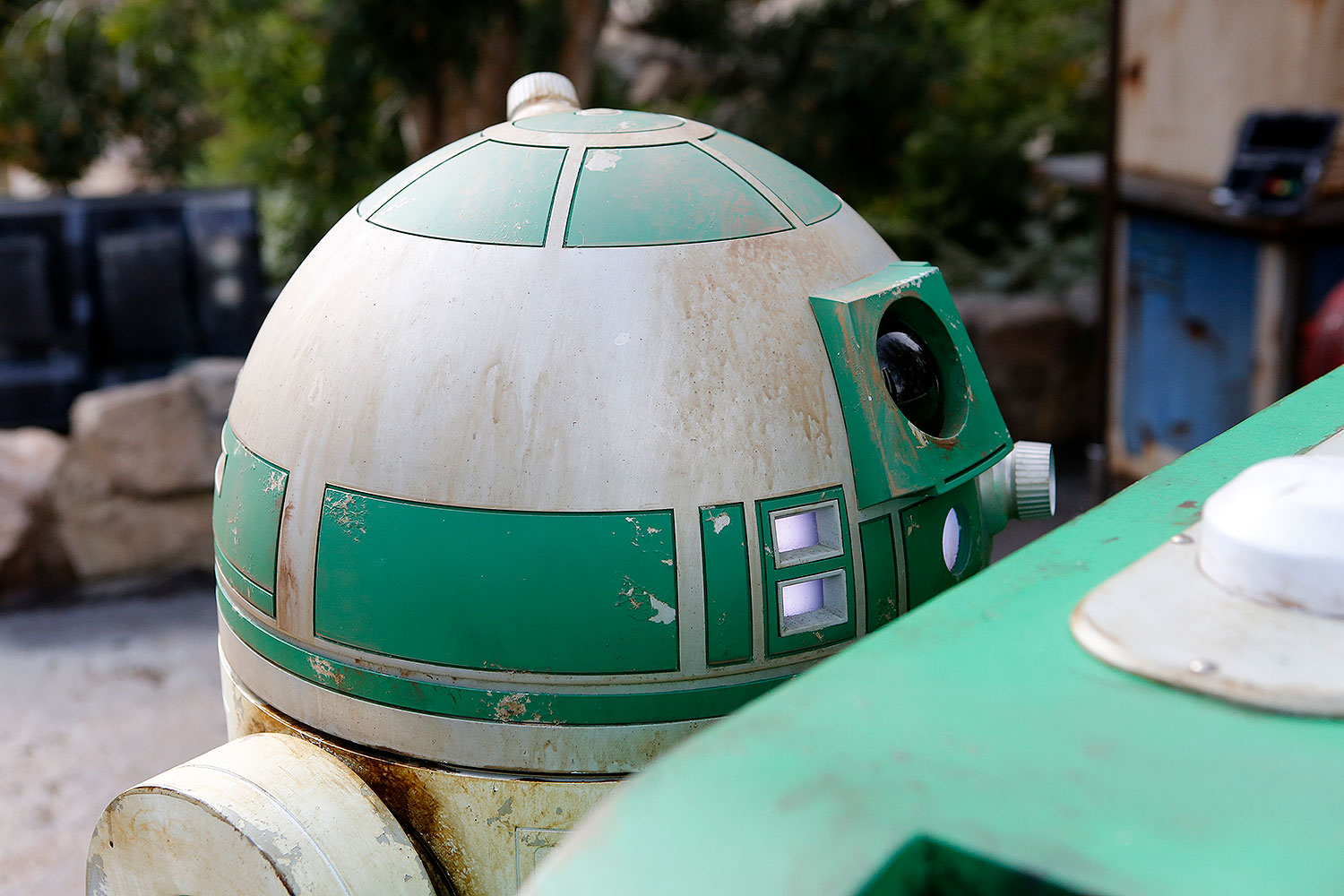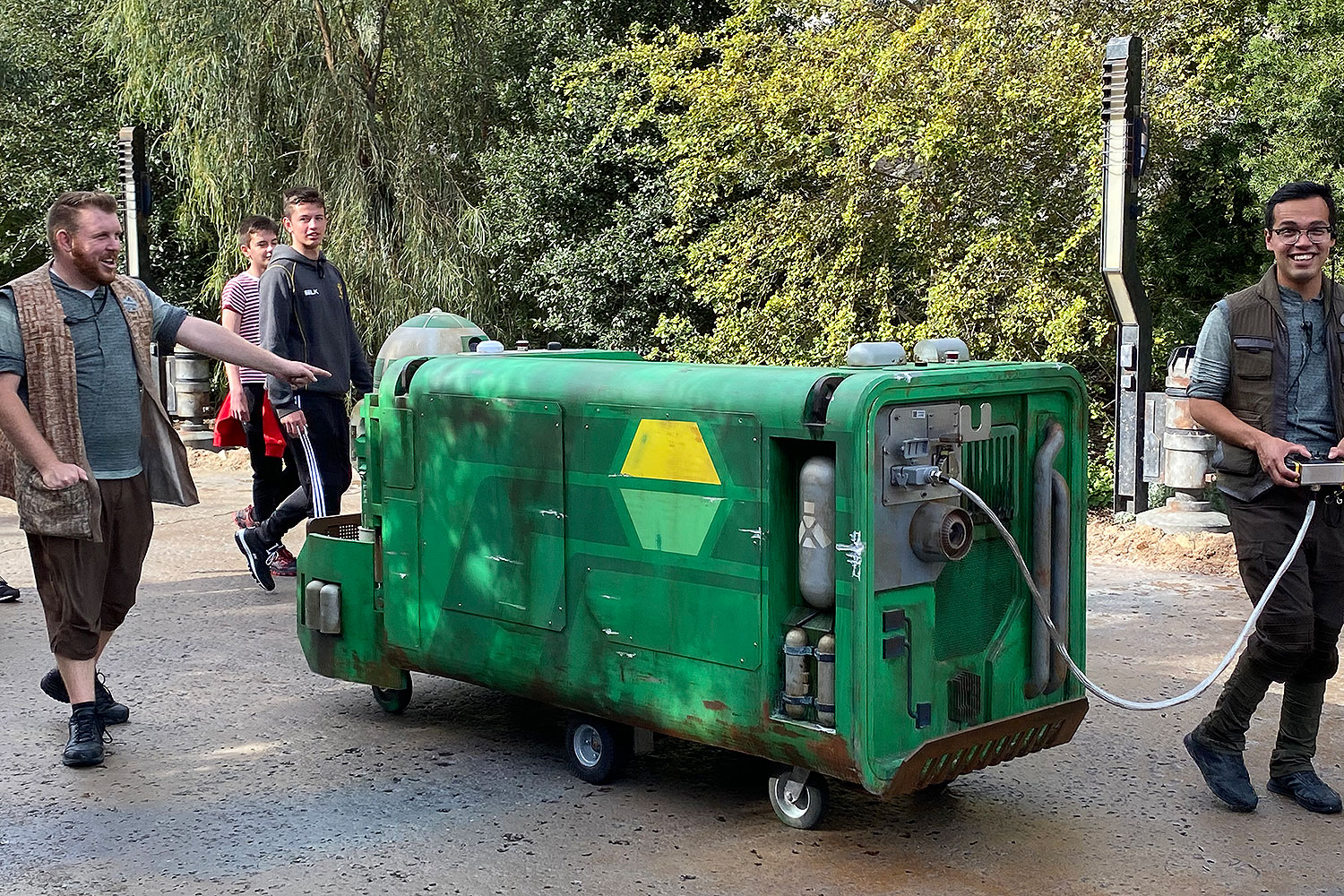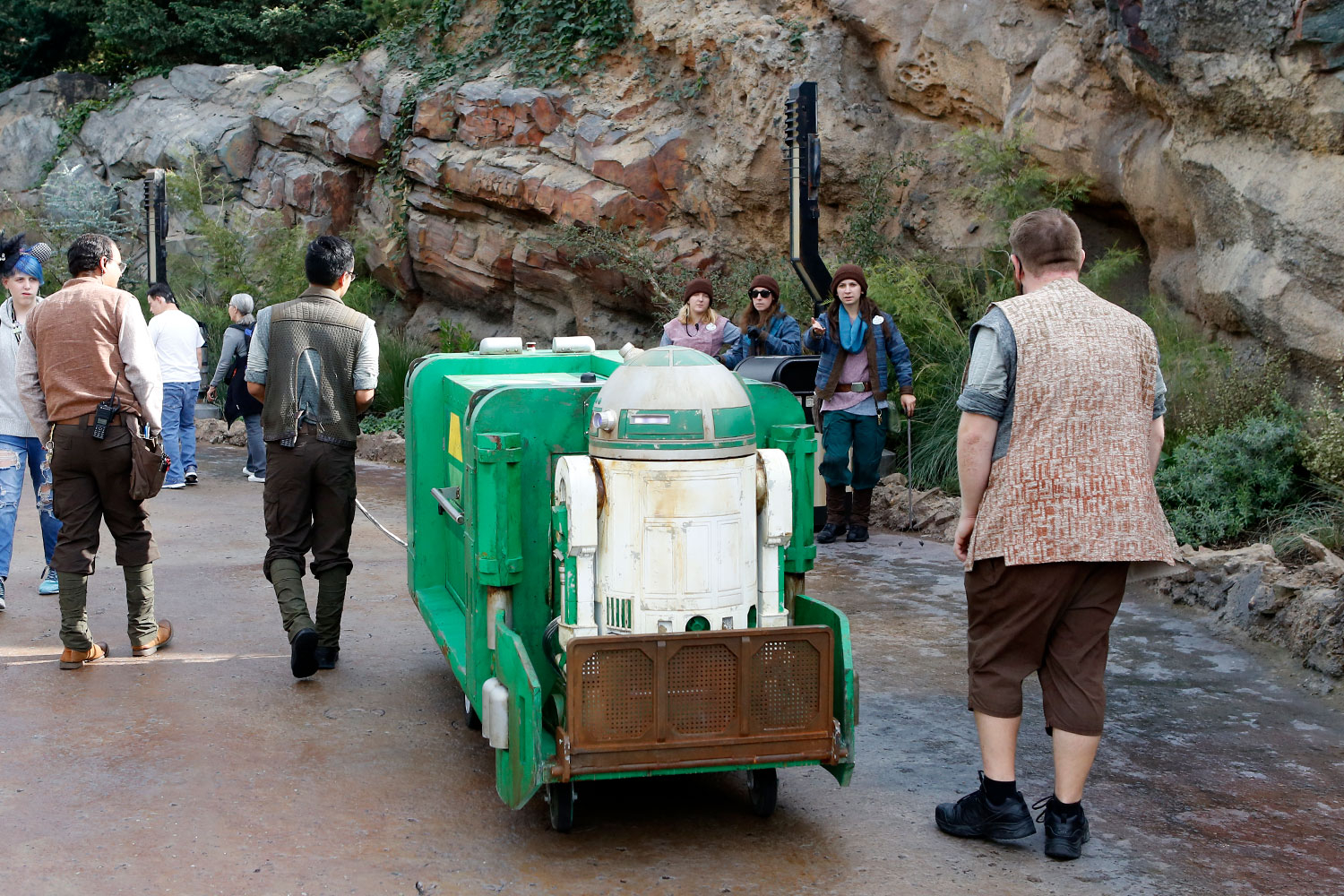 And here below is a look at the Diet Coke delivery cart, J5-KC. Photo by DapsMagic.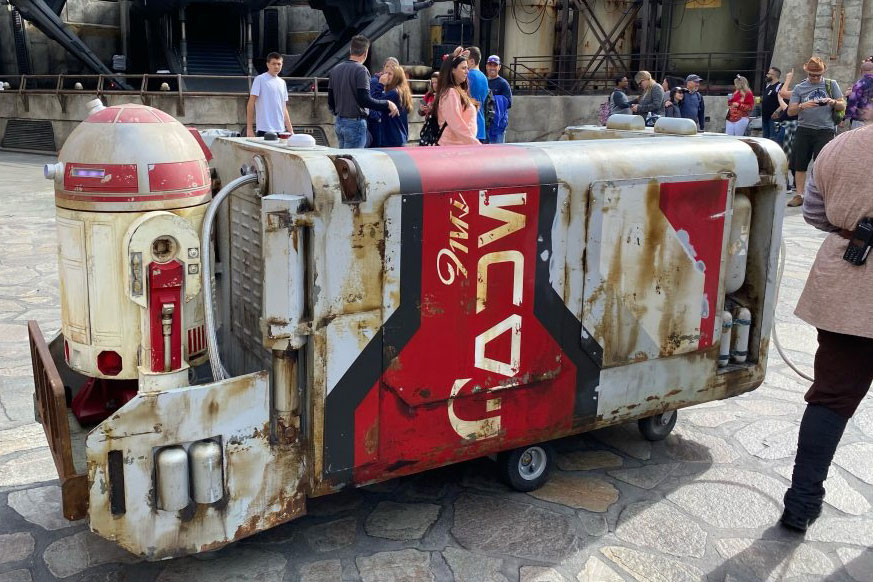 It's curious that the naming convention used in Anaheim doesn't follow any traditional rules set by Star Wars lore. Walt Disney World's Coca-Cola carts are more appropriately named with the 'R5' call number (R5-619, R5-SVN, R5-829, etc).

At any rate, we're pretty happy that Batuu West finally upped their game in the Outdoor Vending arena. Now if we can get more aliens, droids, and ships flying around, it'd really feel like Star Wars!

Photography by David Yeh