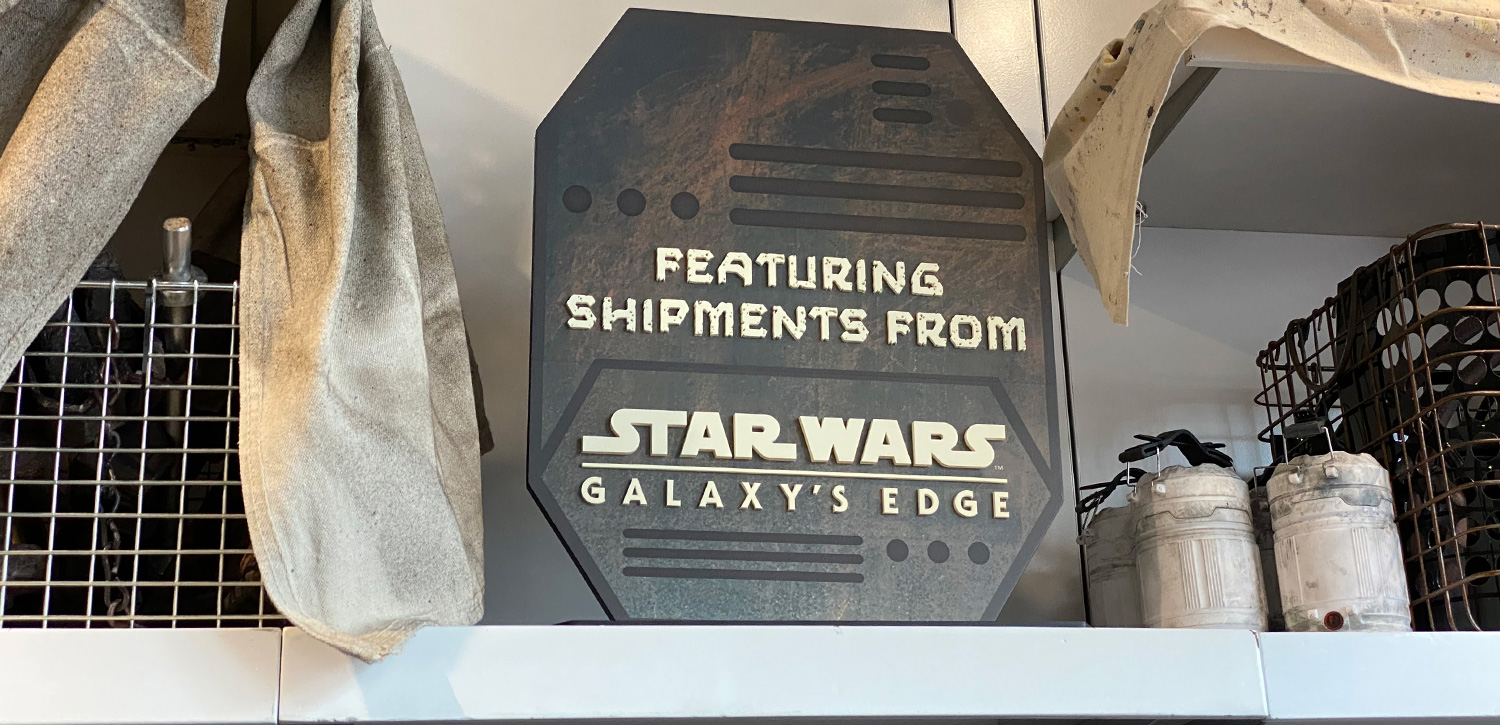 David Yeh
'WonderGround Gallery presents Star Wars Trading Post' Opens at Disneyland
September 16, 2020
Anaheim, Calif. – It has been six months since the Disneyland Resort shut down its gates due to the pandemic, but its shopping and dining area, the Downtown Disney District, has more or less returned back to a manageable operation schedule (10a.m.-8p.m. on weekdays, 10a.m.-9p.m. on weekends). One of the many stores, the WonderGround Gallery, had made its last sale on Monday, September 14th. By the morning of Tuesday, September 15th, Disney had Bibbidi-Bobbid-Boo'd an instant transition overnight and became the WonderGround Gallery presents Star Wars Trading Post, a pop-up of sorts selling authentic products from Star Wars: Galaxy's Edge.

A look at the WonderGround Gallery as it was: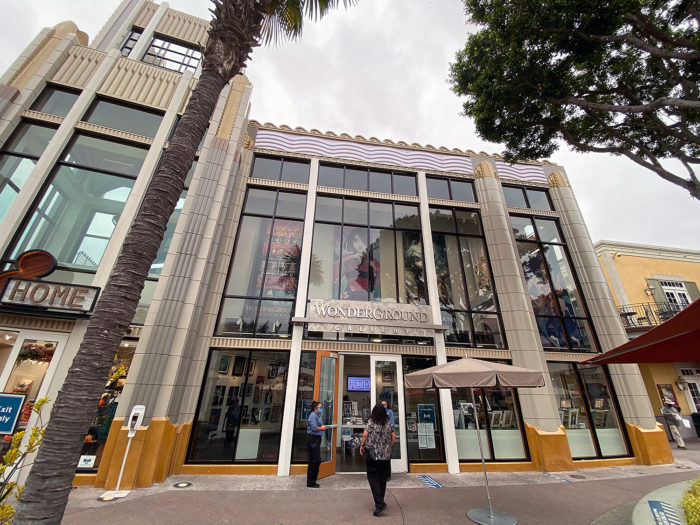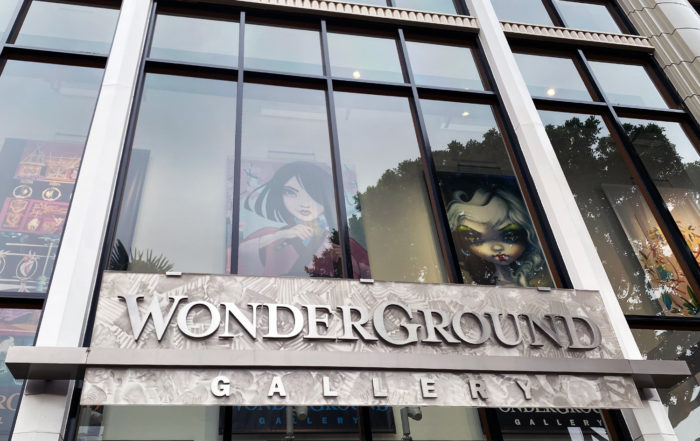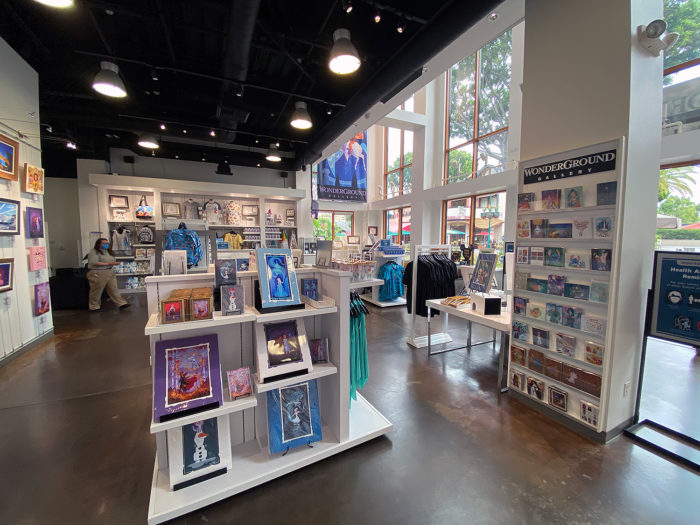 The decision to convert the space is not without controversy. While it has excited many Star Wars fans, it was met with infinite sadness for the art community… as if a million voices cried out in terror.

Wherever you fall on that spectrum, the WonderGround Gallery hasn't exactly been the most in-demand store after Downtown Disney's reopening. Where queues and check-in reservations are often needed for stores like World of Disney, the Disney Dress Shop, Marceline's Confectionary, and Disney Home, the WonderGround Gallery has mostly been a walk-in. But on the flip side, the store hasn't really received any major refresh in merchandise or artwork for awhile neither.

But for the Disneyland Resort, without the parks open, there is pent up demand for all things Galaxy's Edge. Those visiting on the East Coast can get their fix, but for Anaheim, there's a lot of merchandise waiting to be bought. The Star Wars Trading Post is an attempt to alleviate that demand and we hope it works. But we also hope this is a temporary solution. And while some have said that an official source does say this is temporary, this IS the reality for the foreseeable future.

Now without further ado, let's take a look at the new Star Wars Trading Post. These photos were all taken on the morning of its opening, so stock and quantities may differ when you visit, and new things may show up as well.

The old WonderGround Gallery sign is simply covered up.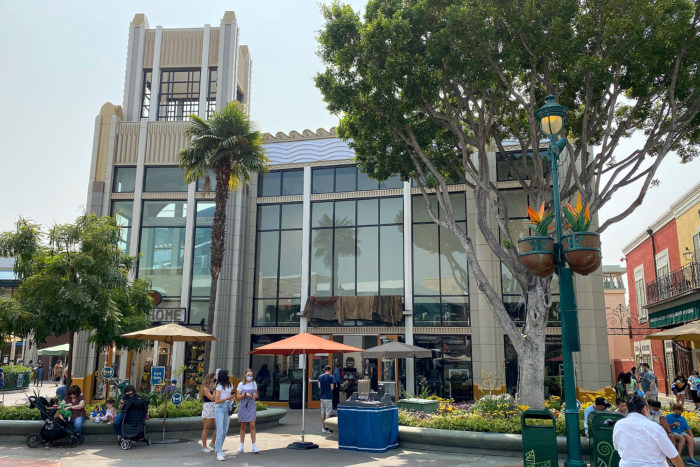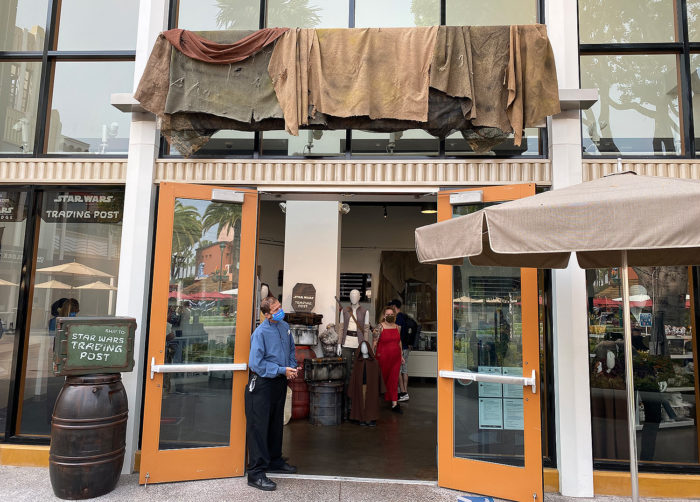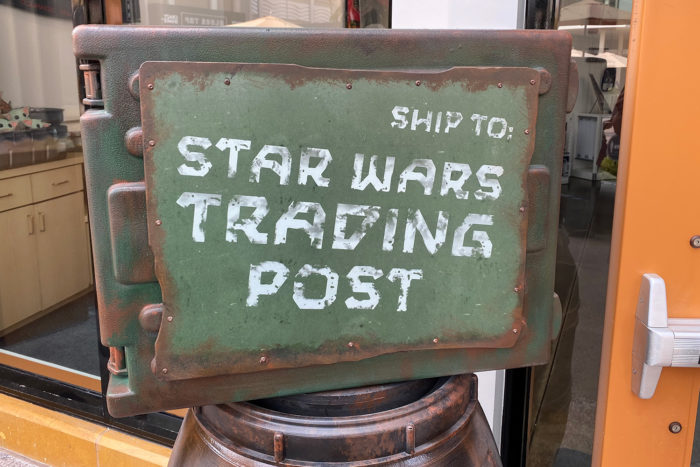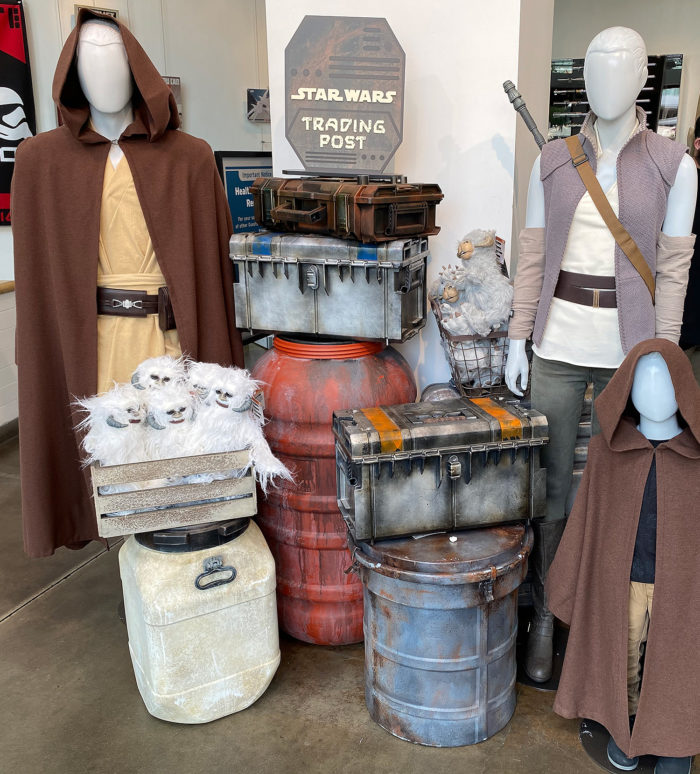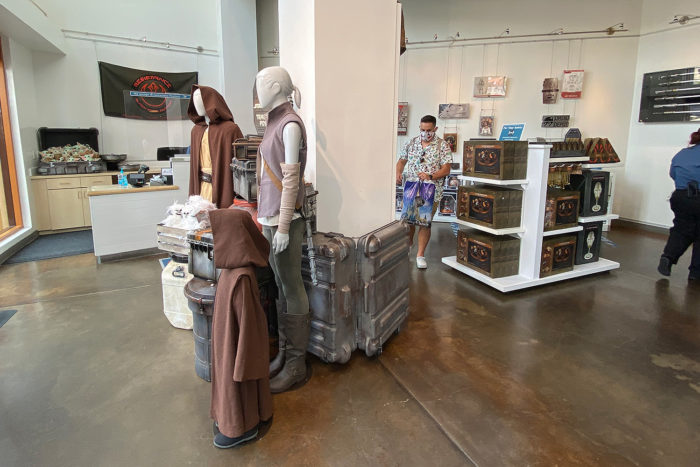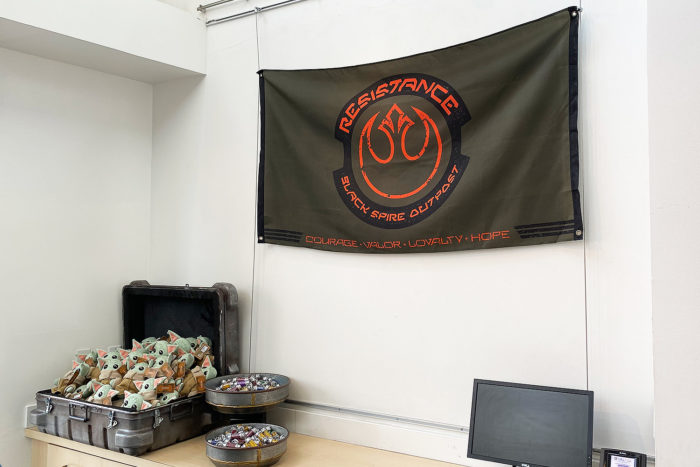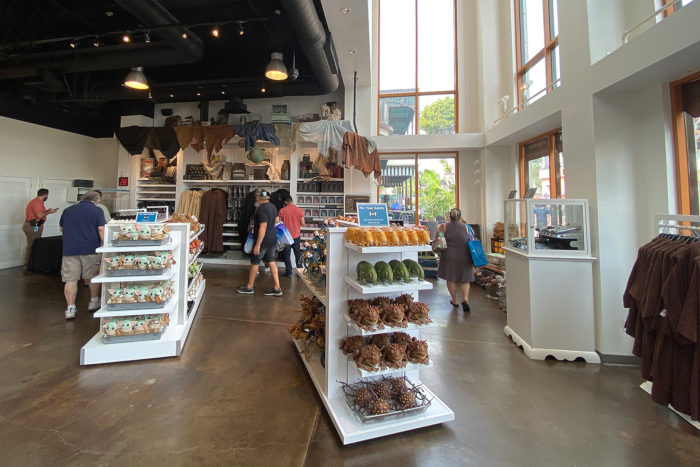 Toydarian Toymaker – the popular plush toys from one of the Black Spire Marketplace stalls are all found here, including the newest of The Child.

You can also find Dejarik Chess, Sabacc, and Chance Cubes (pictured further down).

The Creature Stall — Adopt a pet or beast of burden for your very own.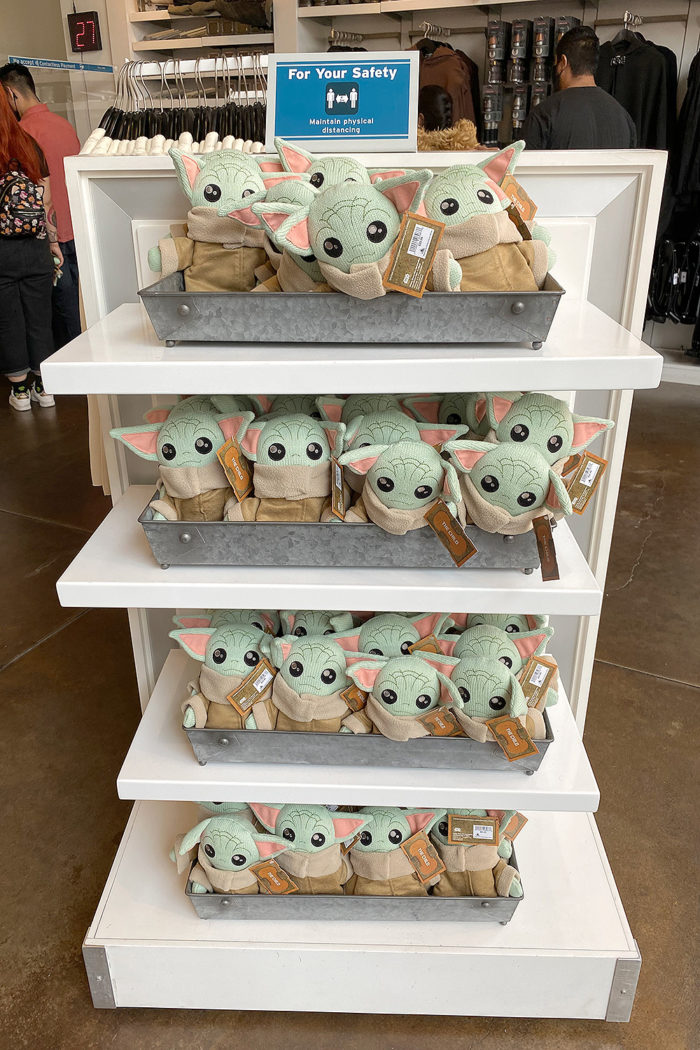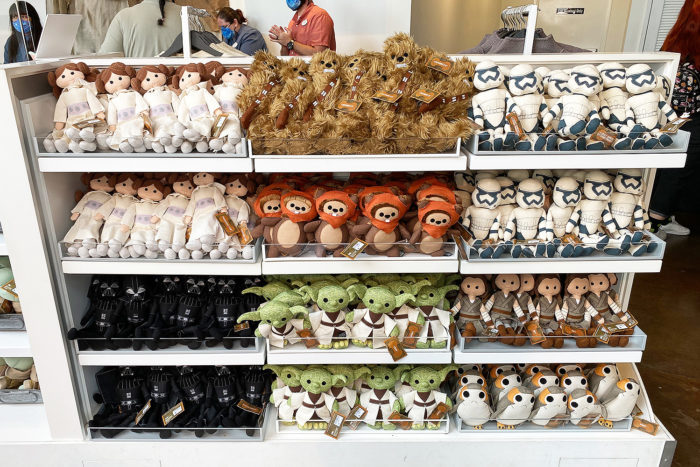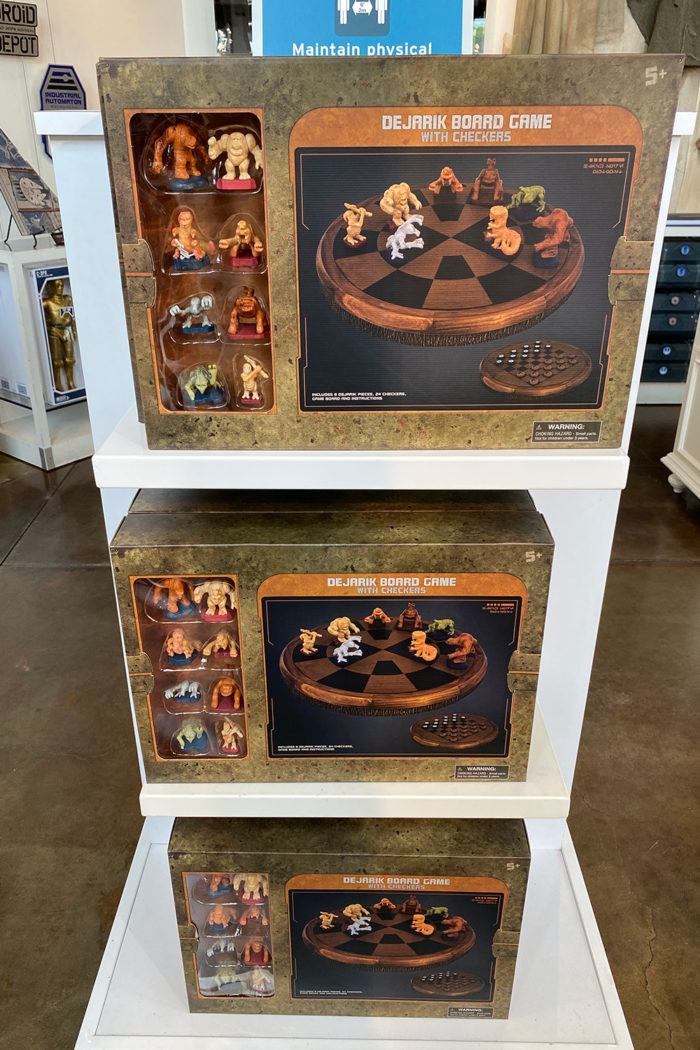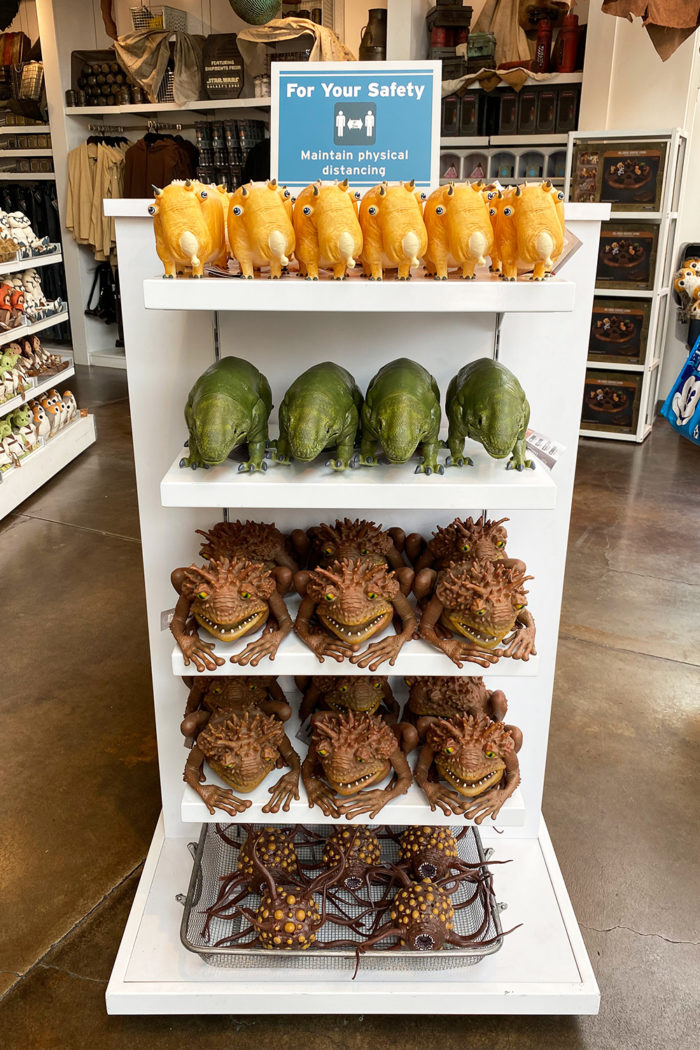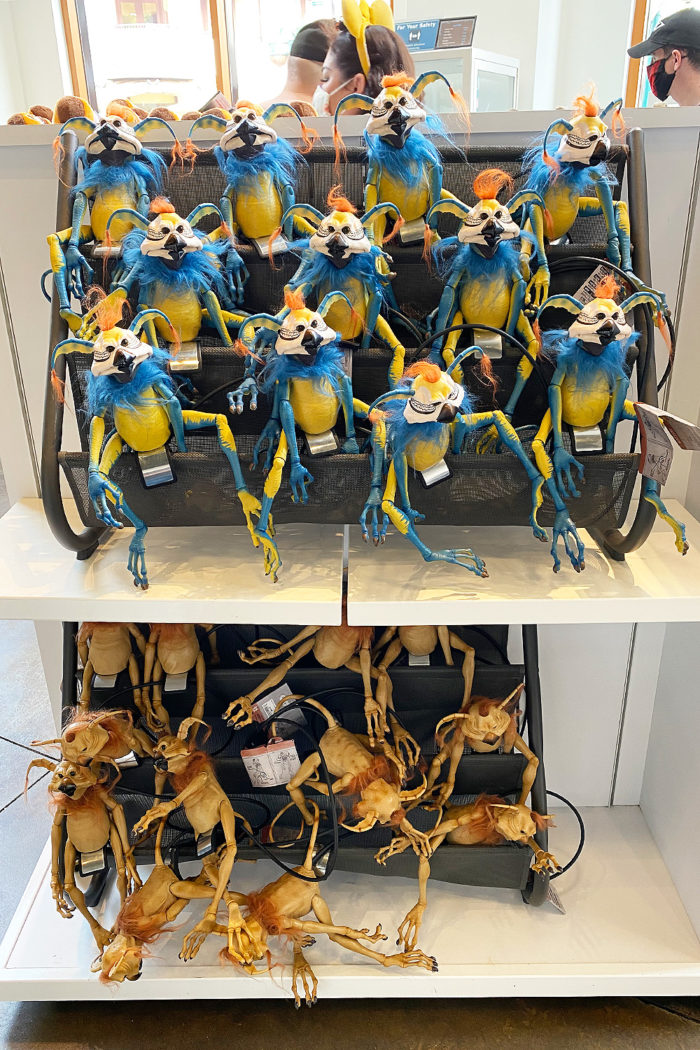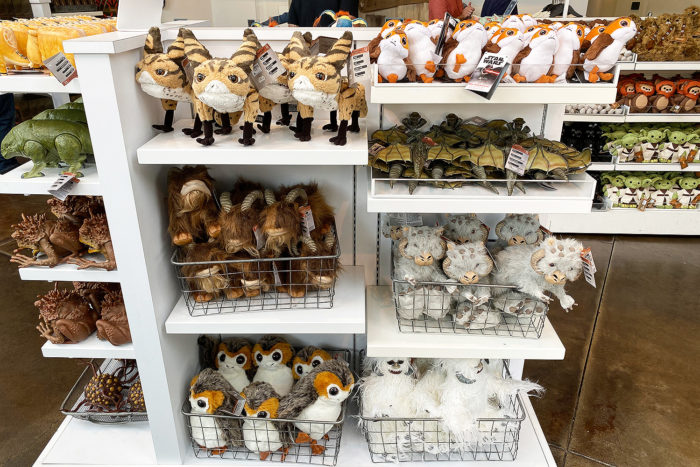 Black Spire Outfitters – Jedi Robes for children and adults, and more.

Dok-Ondar's Den of Antiquities – Not everything at Dok-Ondar's is sold here but the most sought after Kyber Crystals and Holocrons are… and the Legacy Lightsabers.

If you DO want to purchase a lightsaber, you'll need to grab a number as you enter and a Cast Member will assist you when your number is called.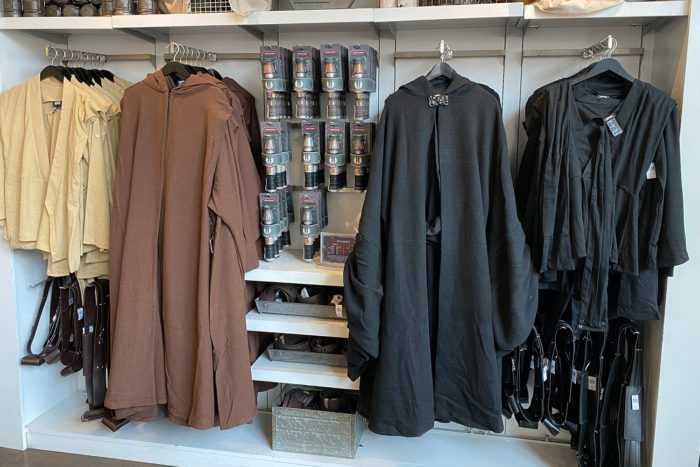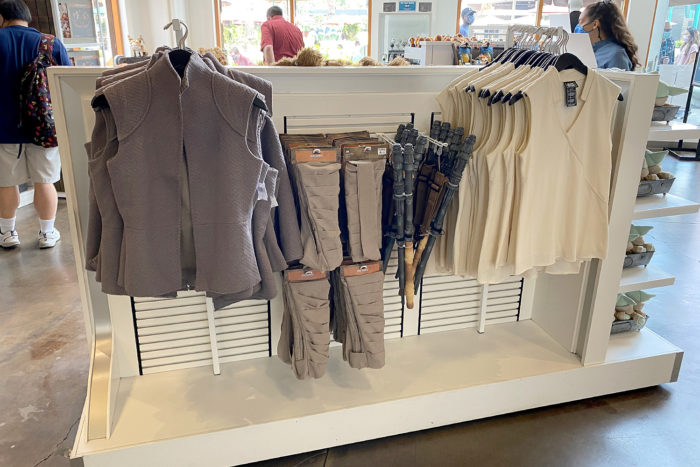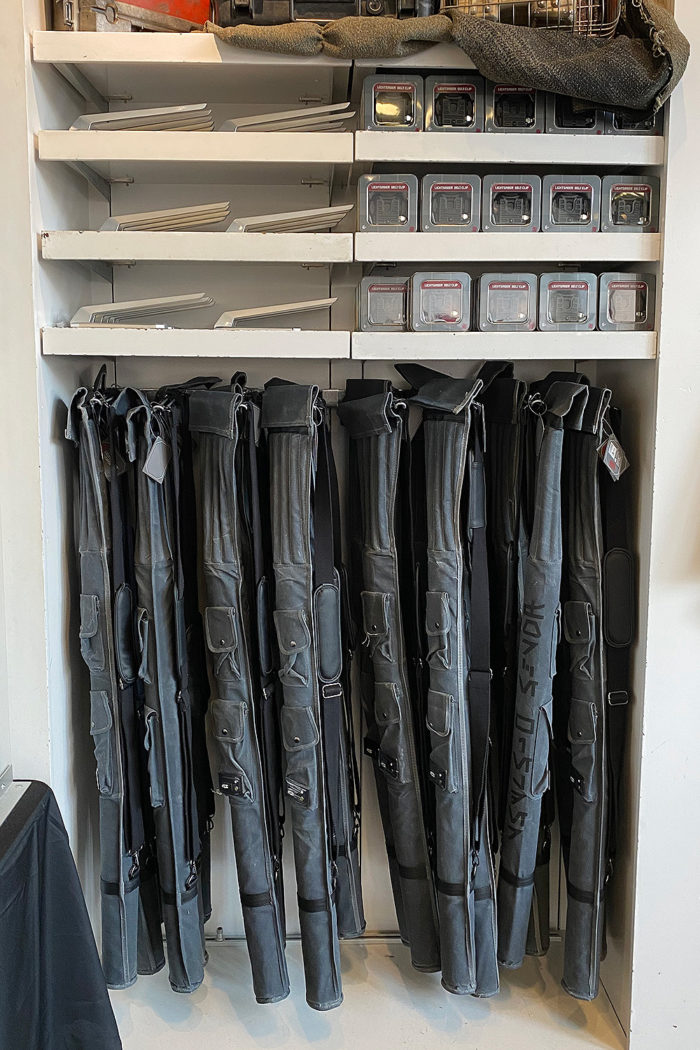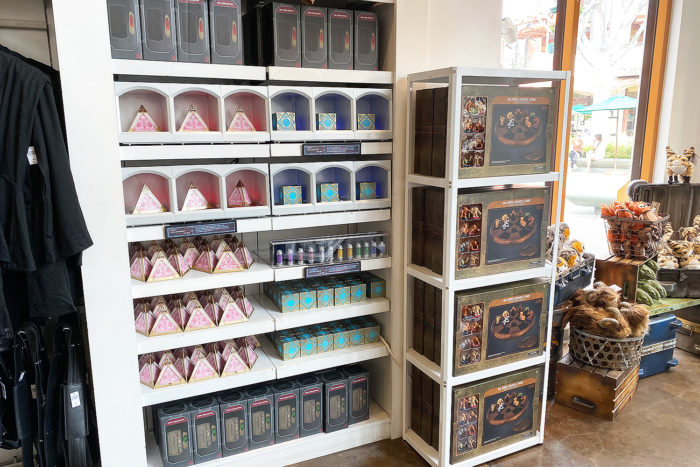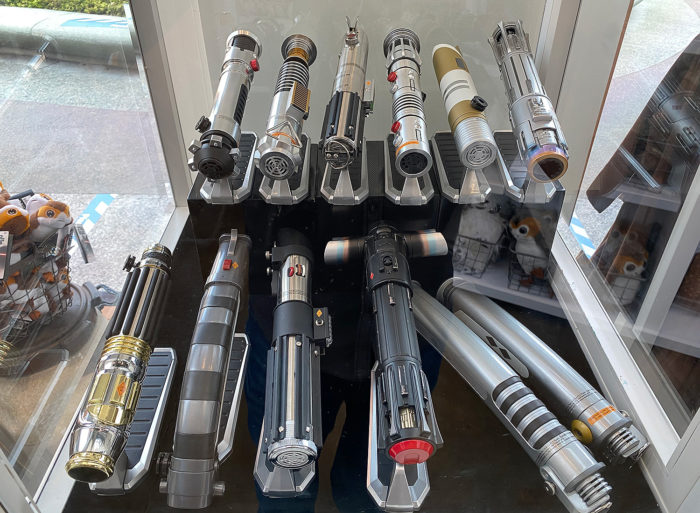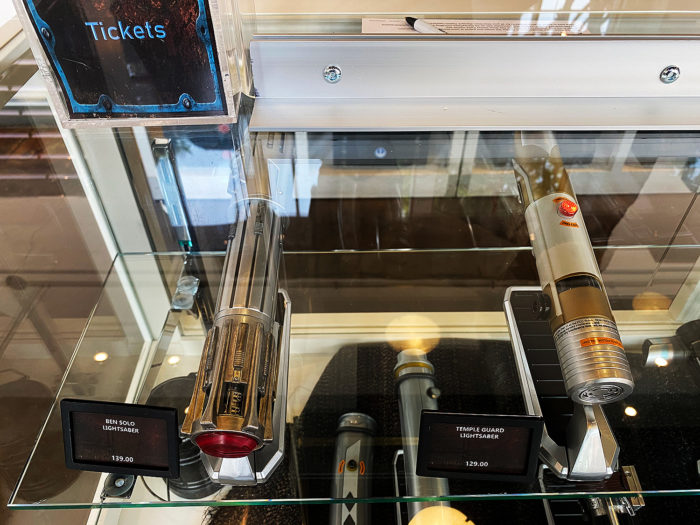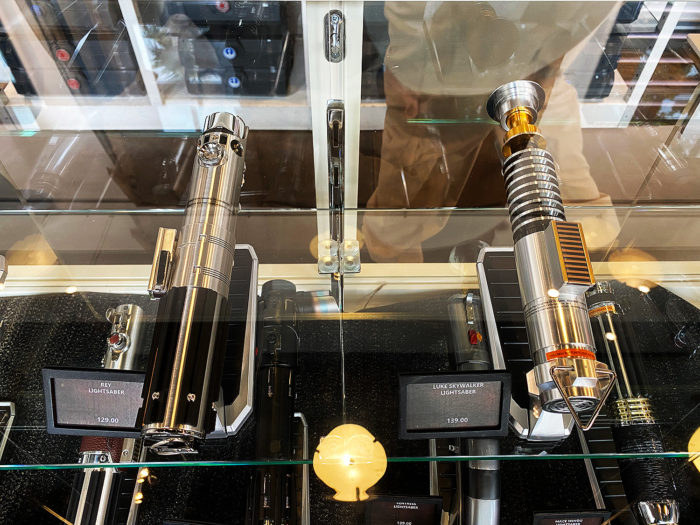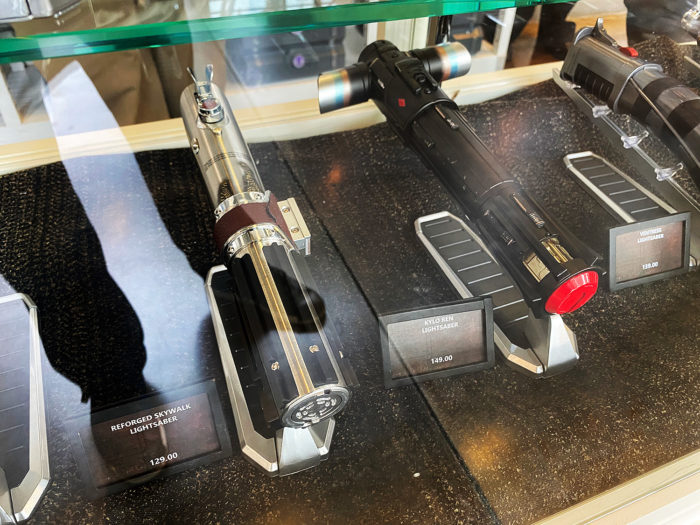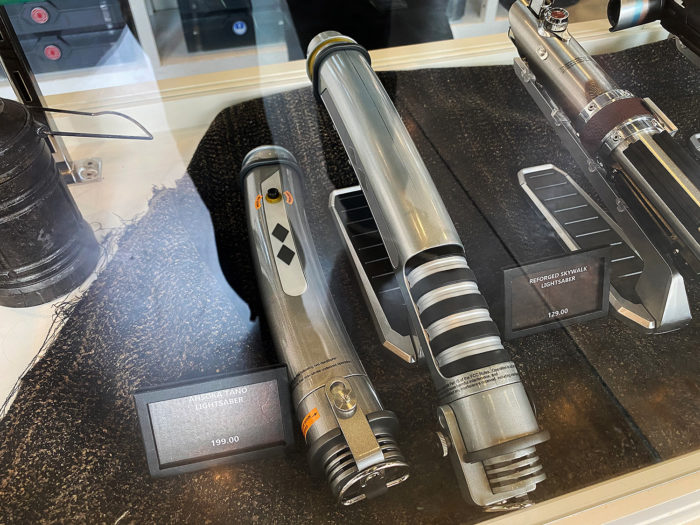 Jewels of Bith – The popular Han Solo Dice from Jewels of Bith can be found here and several patches.

First Order Supply — Binders and flags of the First Order can be purchased here.

Droid Supply — Pre-built droids of C-3PO, R2-D2, DJ R-3X, and BB-8 can be purchased here, Hasbro figure sets, and more.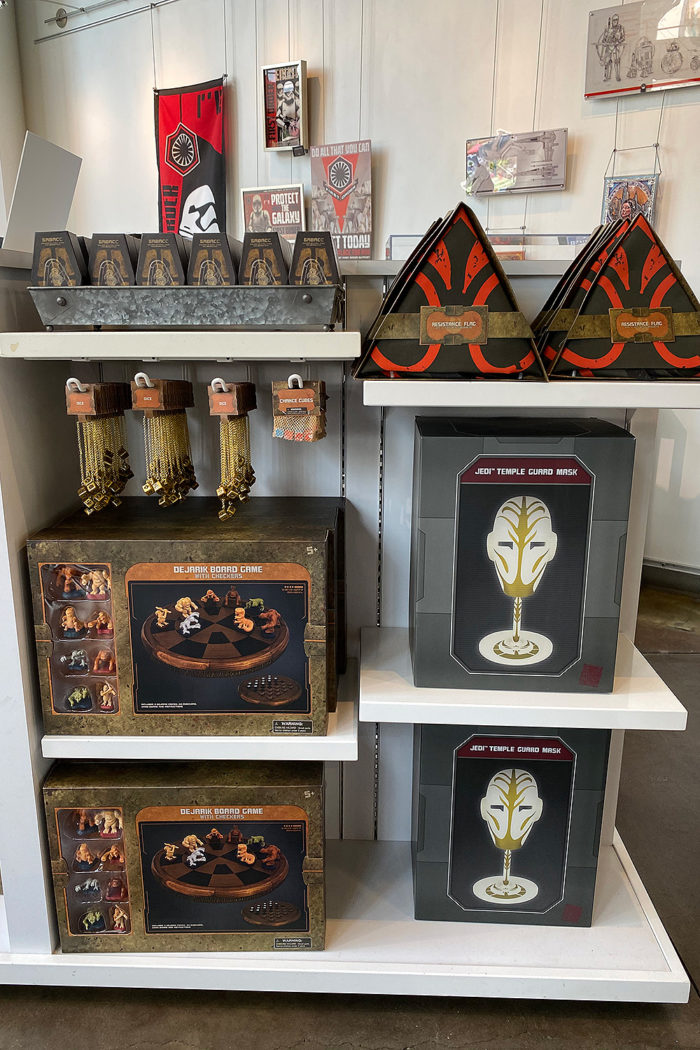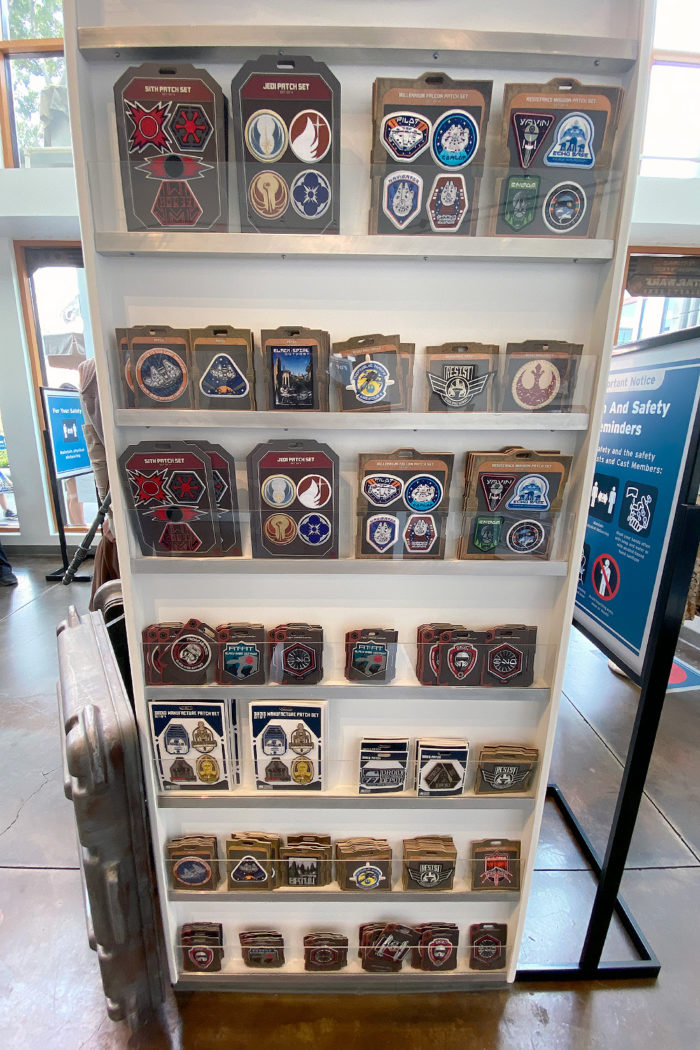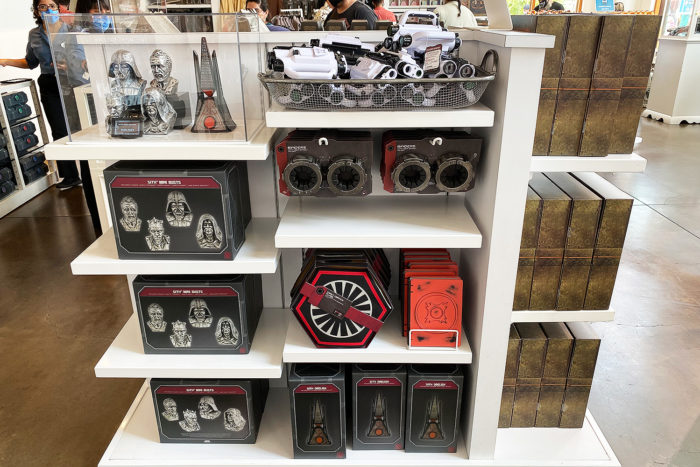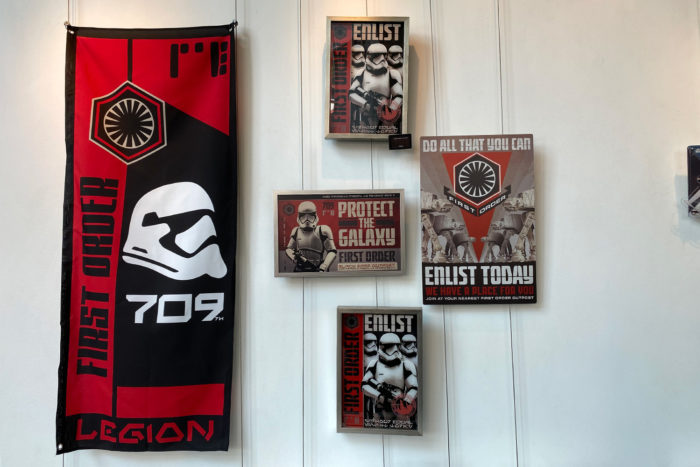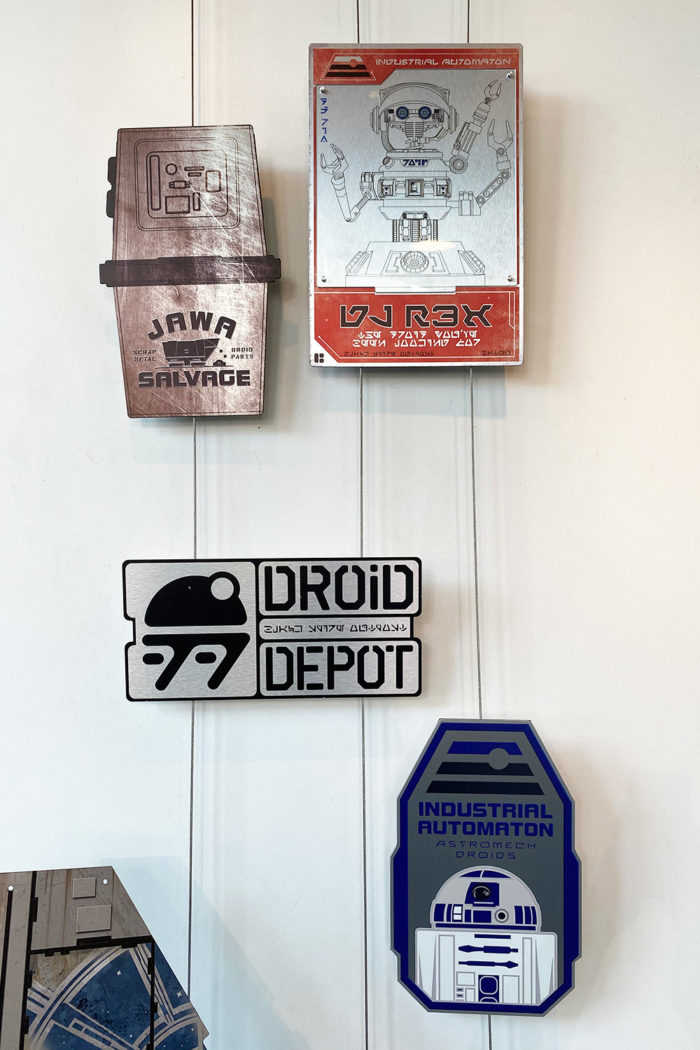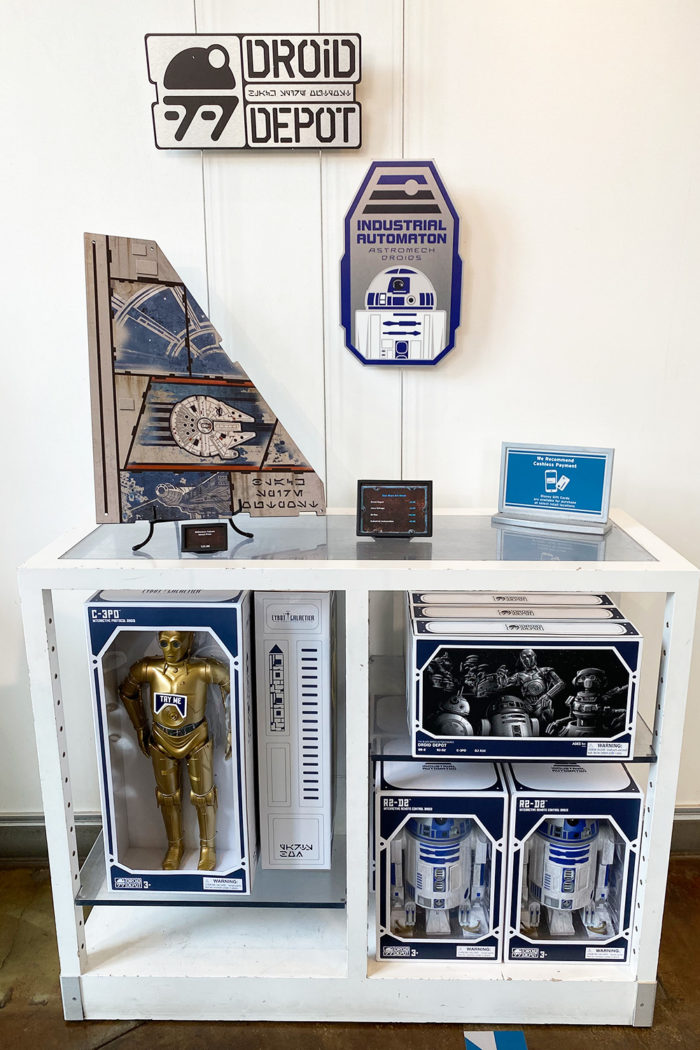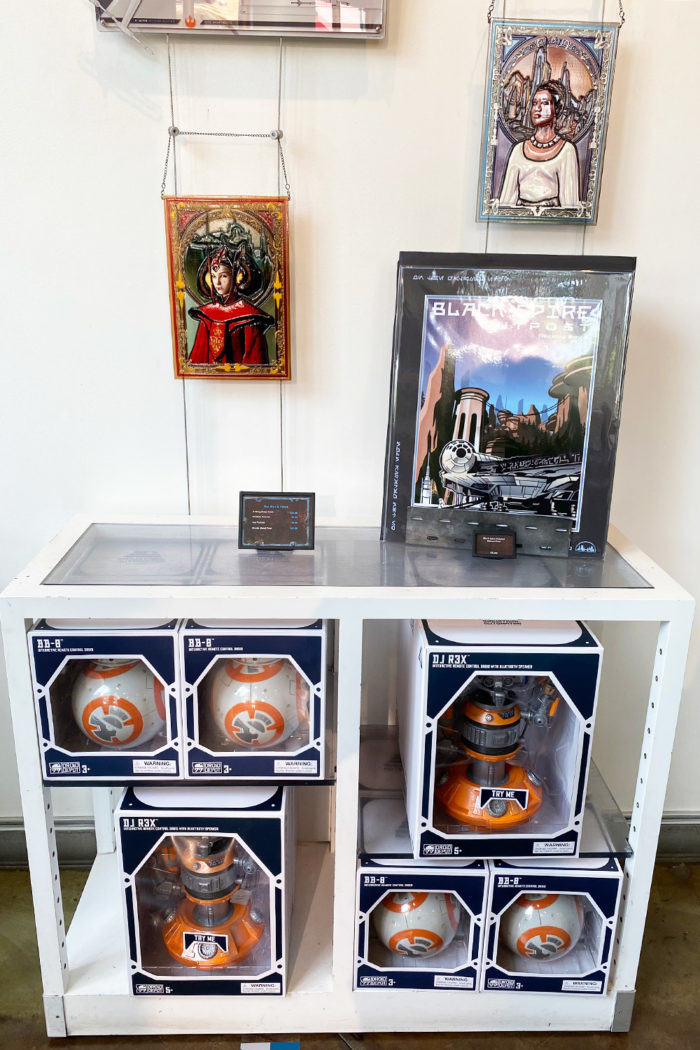 And there you have it. We hope you enjoyed the tour of the Star Wars Trading Post! For those aching to get some new merchandise from the land, this is the spot for you! And for those who are disappointed by the loss of the art gallery, we can only hope that this is a temporary solution for a very different world right now.

Until next time, be safe!