August 26, 2009
t3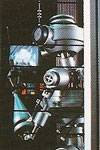 As an international photographer, Kris encounters many sides of the entertainment business. Passionated by Star Tours, he founded EndorExpress in 2002.
Related Posts
Disneyland Paris, Star Tours
This week in Before The Adventures Continue, we do not have one, not two, but three complete videos for your viewing enjoyment and thus,...