RX-24
Profile
As soon as Star Tours came into business, which is now a couple of decades ago, Reubens Robotic Systems designed the RX droid series as specialized pilots for the Starspeeder 3000 spacecraft. As is the case with many other aspects of the Star Tours undertaking, the RX droid is a pinnacle of efficiency. The care and attention that were put in the design of the RX droids can perhaps best be illustrated by the fact that it was Company Executive Officer Paul Reubens himself who lent his voice to the droids. The RX model packs the maximum amount of piloting capabilities into a minimum amount of space. This has as a side effect, however, that the design is not as aesthetically pleasing as is the case with many other droid series.
Star Tours 1
There have been three models, and dozens of sub-models in the RX series. The one currently in service is the RX-24 model. It seems to be quite popular among passengers and consequently is in no danger of losing its favorable status within the Star Tours company.
Rex has a bit of a willful character, which is quite uncommon for a droid so fresh off the assembly line. While it is normal for droids to develop distinct characteristics, this usually happens only after the droid has been allowed to function for a long time without the regularly scheduled memory wipes. The Personality Matrix of an RX droid is already of the complex kind, and it has been theorized by Mr. Reubens that this droid developed some strange traits during his first shakedown flight, which can be called "erratic" at best.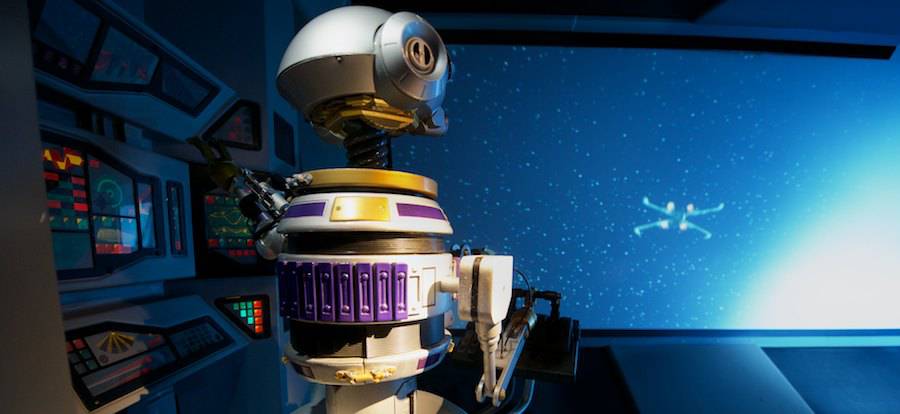 "Captain REX", is a RX-24 droid whose first assignment was to pilot Star Tours Flight 45, the Endor Express. His first tour was particularly eventful and he eventually ended up jumping into the thick of an epic space battle that took place several months after the Battle of Endor. The Rebels fought and destroyed the Third Death Star in that battle. Even though it all ended relatively well, the tourists Rex carried with him on that ride really got their money's worth.
Another proof of Rex' uniqueness is that he has a robot girlfriend, ROX-N, which is again rather unusual for a droid. Roxanne, the object of Rex's attention, works at the Paris Discoveryland Spaceport, in L' Astroport Services Interstellaire. But although neither of the couple confirmed this, they haven't denied it either.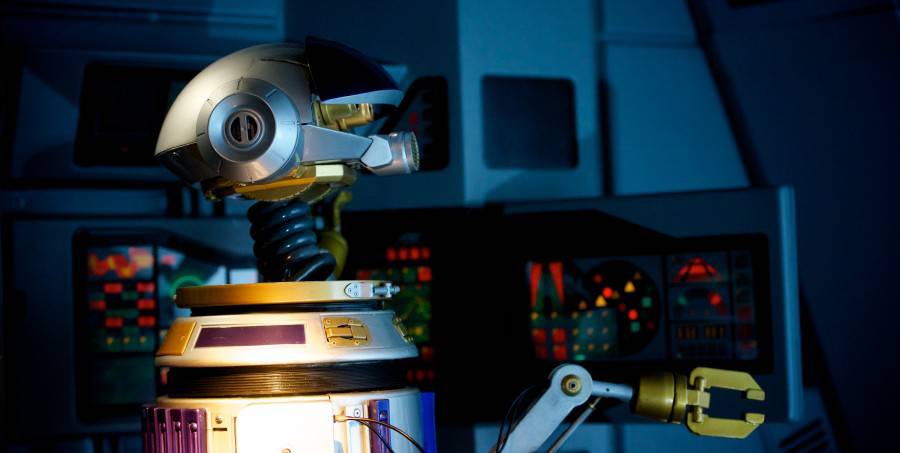 Star Tours 2
Poor Captain Rex has been boxed and marked defective. He sometimes still blurts out bits and sentences that only a few old passengers can understand.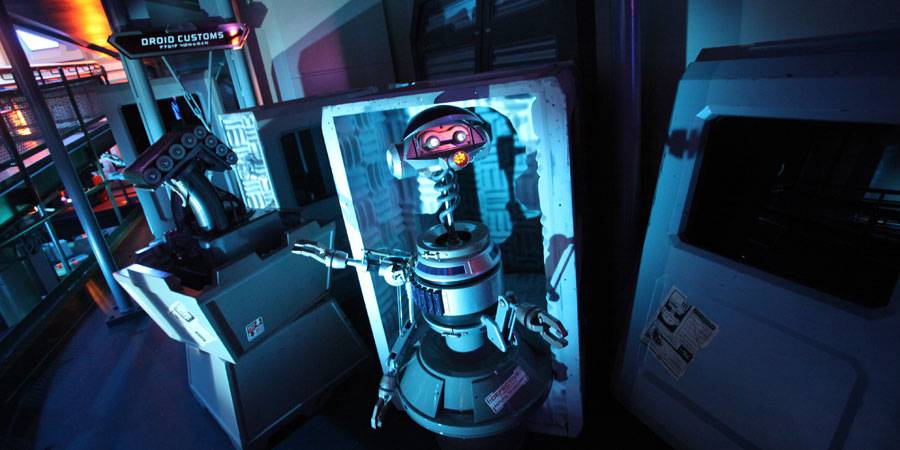 Data
Homeworld: Nubia
Manufacturer: Reubens Robotic Systems / Industrial Automaton
Model: RX-24
Class: 2 – Pilot Droid
Height: 1,26 meters
Weight: 55 kilograms
Costs: 3750 Republic Credits (new) 1500 RC (used)
Main function: Repair
Personality Matrix: Complex
Special move: Swiveling clawed arm swipe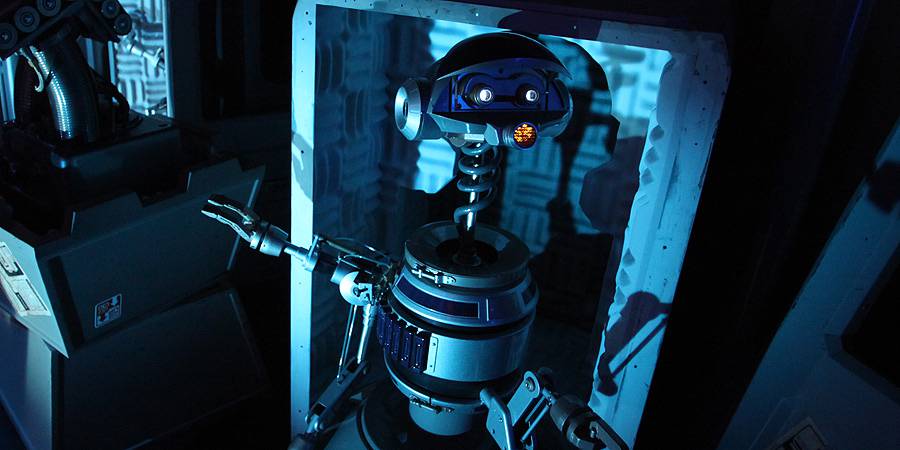 Appearances
Disneyland, California (ST I, II)
Walt Disney World, Florida (ST I, II)
Disneyland Paris (ST I)
Tokyo Disneyland (ST I)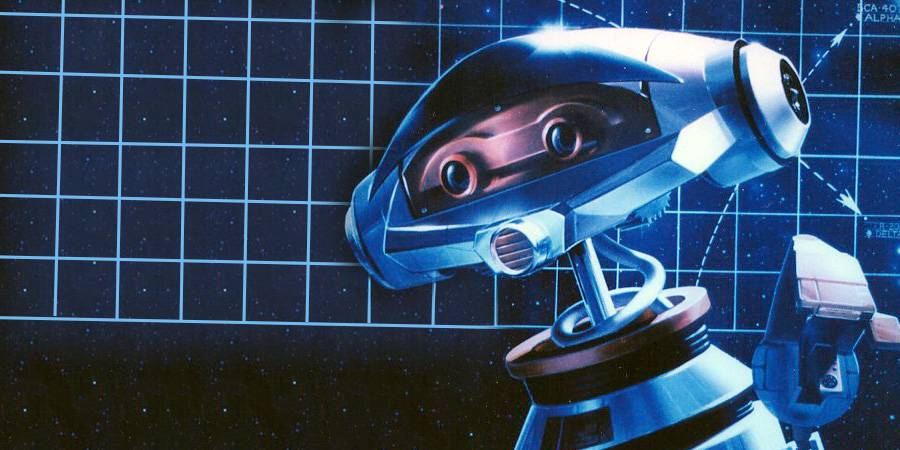 Behind The Scenes
Imagineer Chris Runco, together with George Lucas, was the person responsible for the original RX-24 design. On the next picture you can see him creating a green foam plastic prototype, surrounded by original sketches. Aluminium was used for the final construction.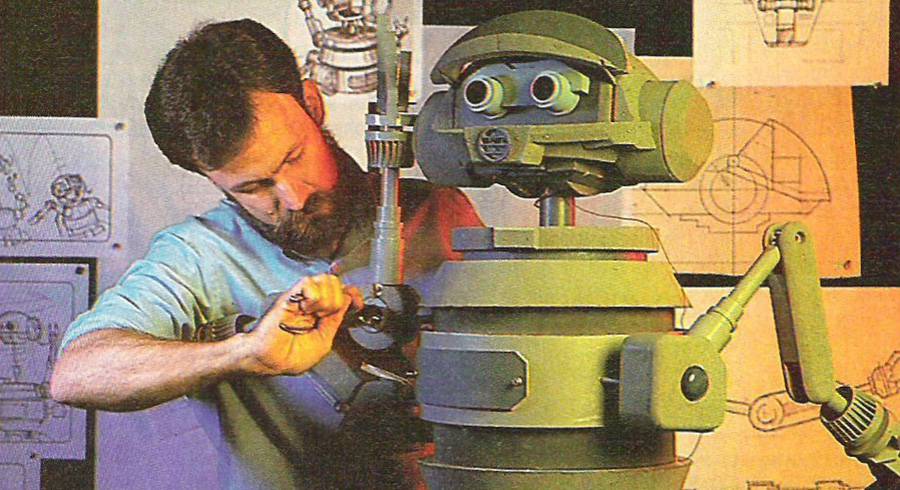 For the voice, Disney Imagineers looked at by Paul Reubens.
Former Walt Disney Imagineer Mark Eades: "I saw Flight of the Navigator and thought the voice of the navigator would work. This was the year before Pee Wee's Playhouse hit the air. Made the call and made the deal after selling it to Tom, George, Marty and Randy. Was there anyone else in mind? We tried probably 30 voices. Serious consideration was given to recordings by Billy Barty and Frank Welker, but we never felt they were right. We really wanted a voice that would come off as a slight cracked person. Paul ended up fitting the bill.". Read the full interview here.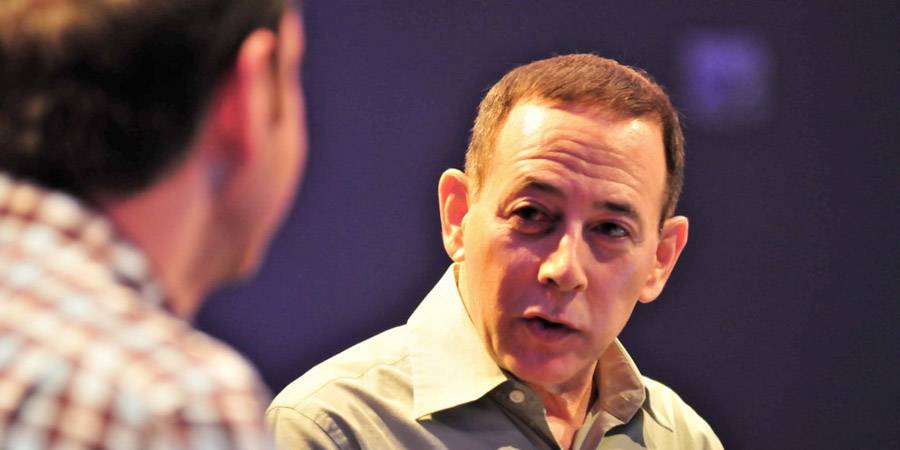 The French actor who voices Captain Rex in Disneyland Paris is Luq Hamet, He's the famous French voice for Michael J. Fox, Rick Moranis, Jason Priestley and Roger Rabbit amongst others.
ALL IMAGES © ENDOREXPRESS.NET UNLESS NOTED OTHERWISE. DO NOT COPY.
Related
As an international photographer, Kris encounters many sides of the entertainment business. Passionated by Star Tours, he founded EndorExpress in 2002.
Related Posts
Star Tours
Never let it be said that a search is hopeless. For several years, our own Brian Curran has been hoping to find an elusive piece of original Star...
Star Tours, Star Wars
The Discovery Science Center in Santa Ana, California has just opened a new exhibit called "Star Wars: Where Science Meets Imagination". I was...