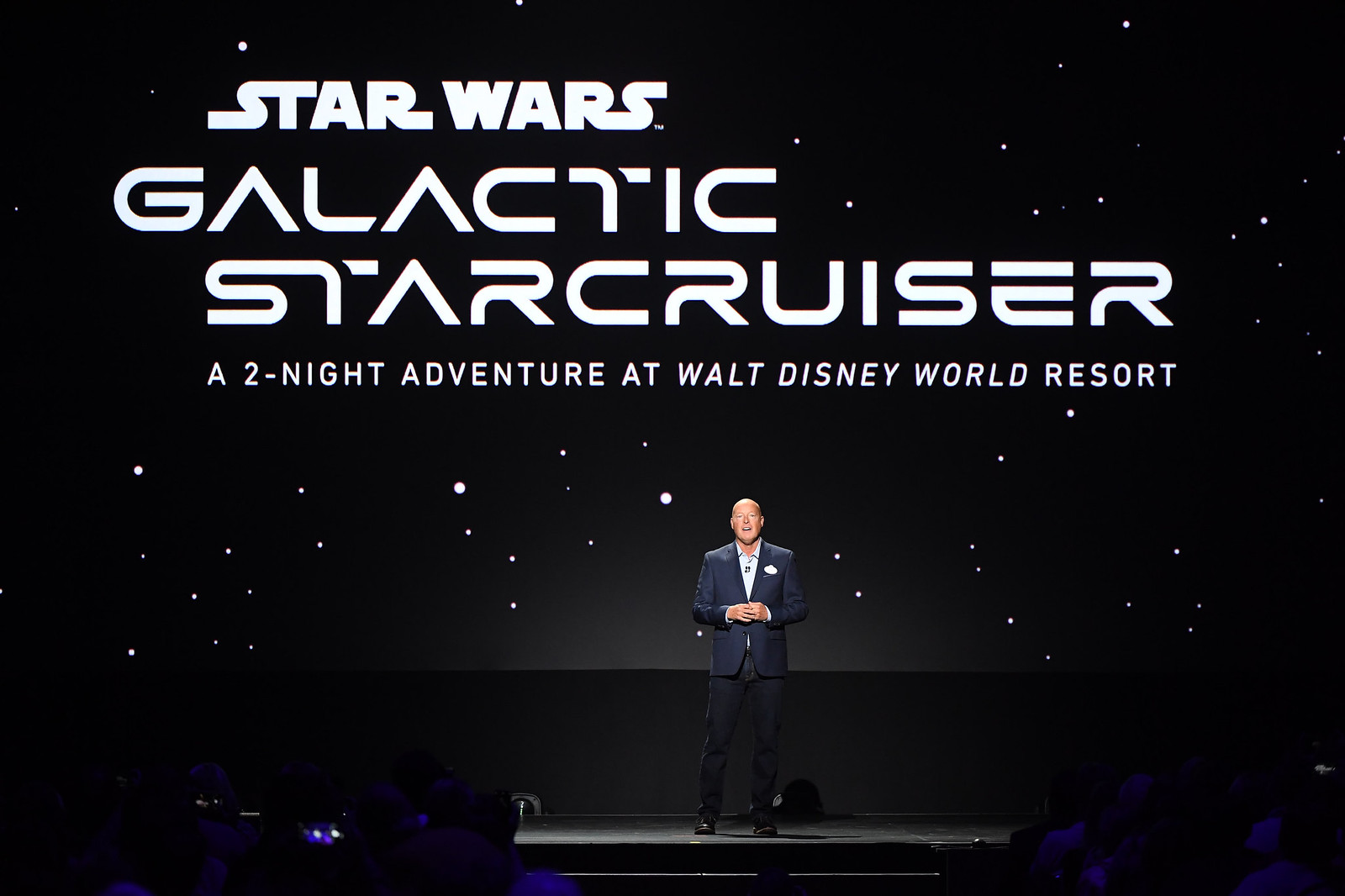 David Yeh
Star Wars Galactic Starcruiser – The Real Star Tours We've All Been Waiting For
August 28, 2019
Star Tours was just the beginning. Now, fans at Disneyland and Walt Disney World are already enjoying or soon to enjoy the new land that is Star Wars: Galaxy's Edge. BUT we will all need to wait just a bit longer (and save a lot more) before they can board the HACYLON, a brand new ship that takes guests on a multi-day experience through the Star Wars Galaxy with flights departing from Walt Disney World in Florida. No details on exactly when just yet, but the D23 Expo did give plenty to chew on. Here's what we know officially right now.

Introducing the Chandrila Star Line's luxurious Corellian MPO-1400 Star Cruiser aka Hacylon. Much larger than the Corellian CR-90 Corvette (Tantive IV) or the Corellian YT-1300 Freighter (Millennium Falcon). A perfect cruiser to sail the stars.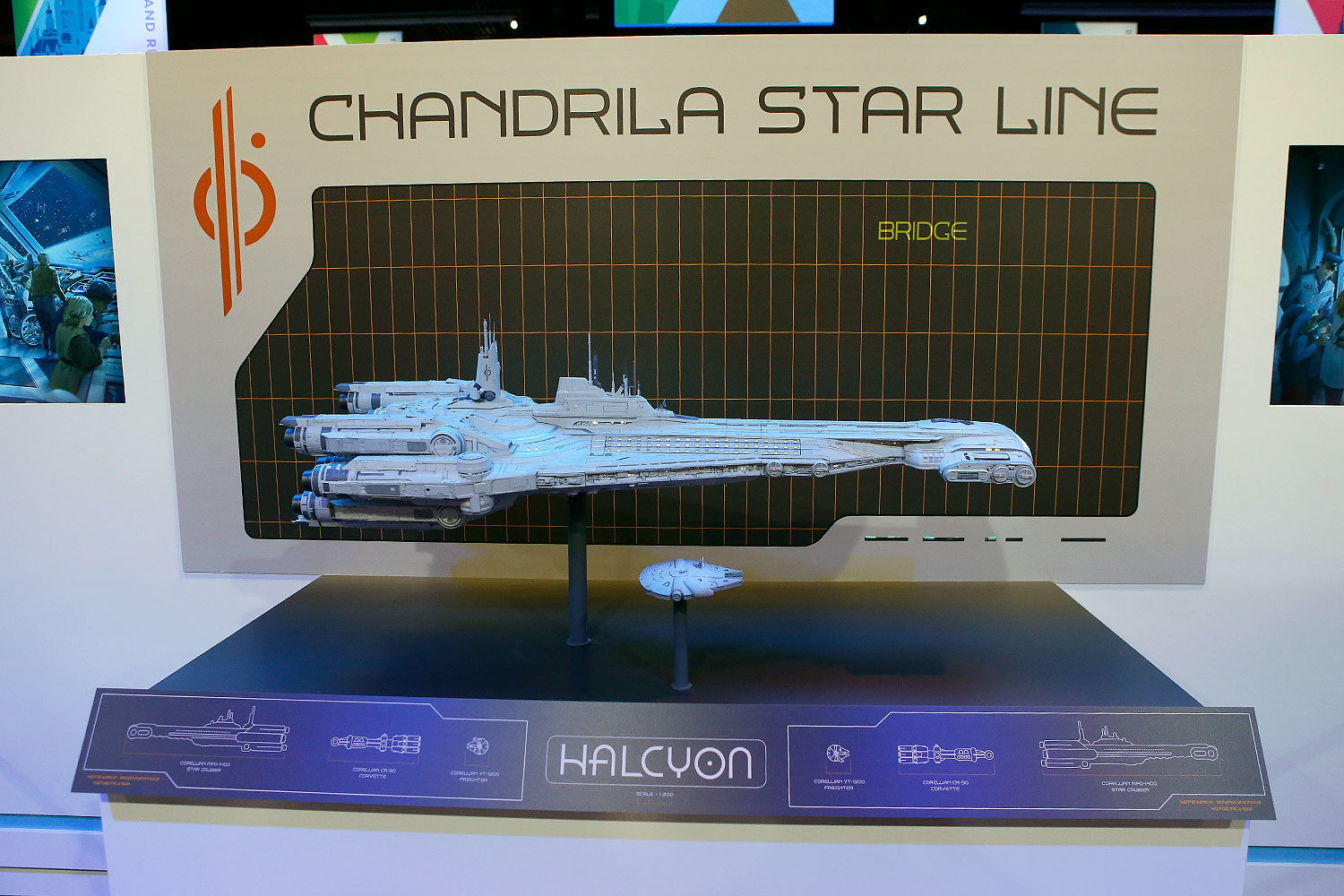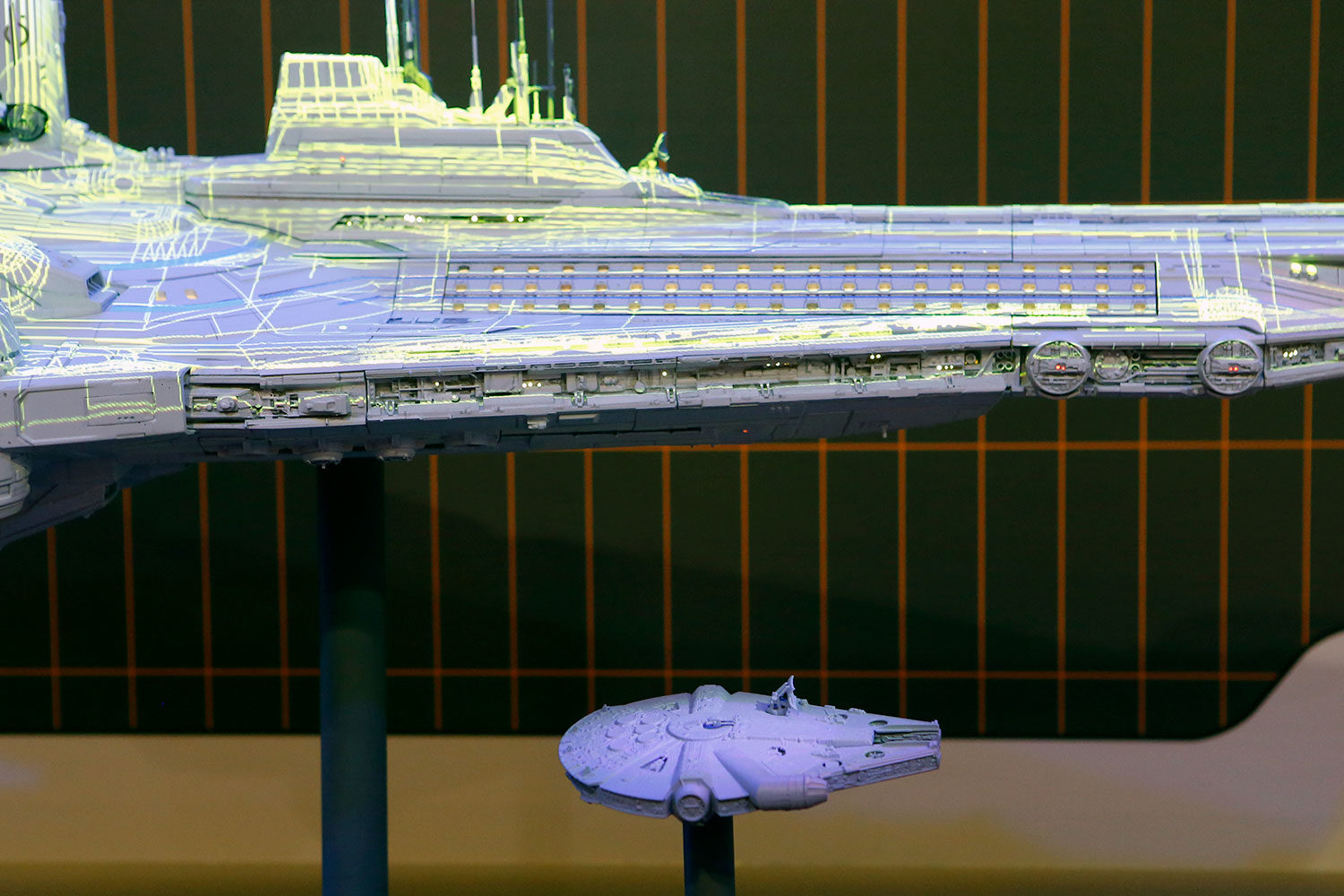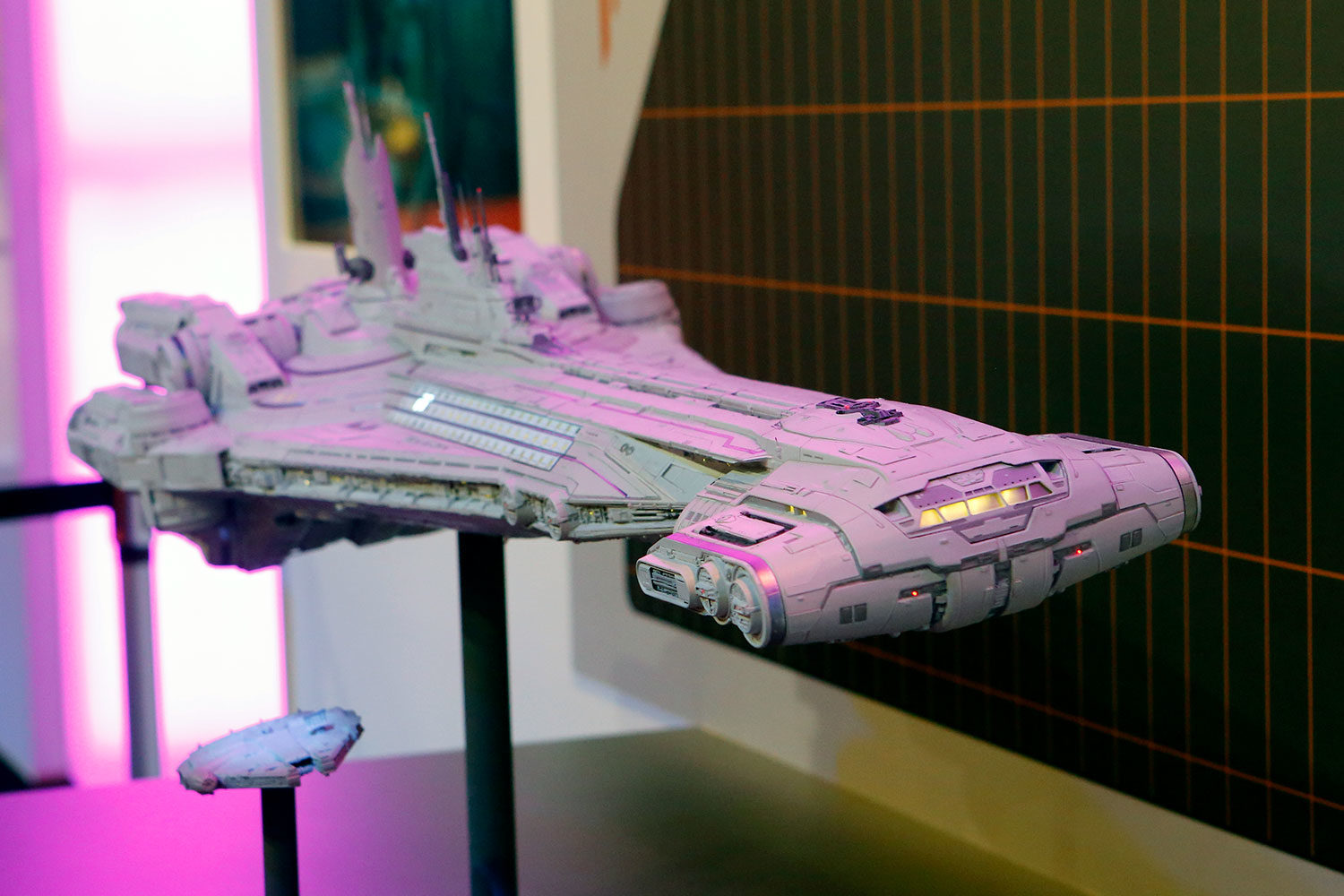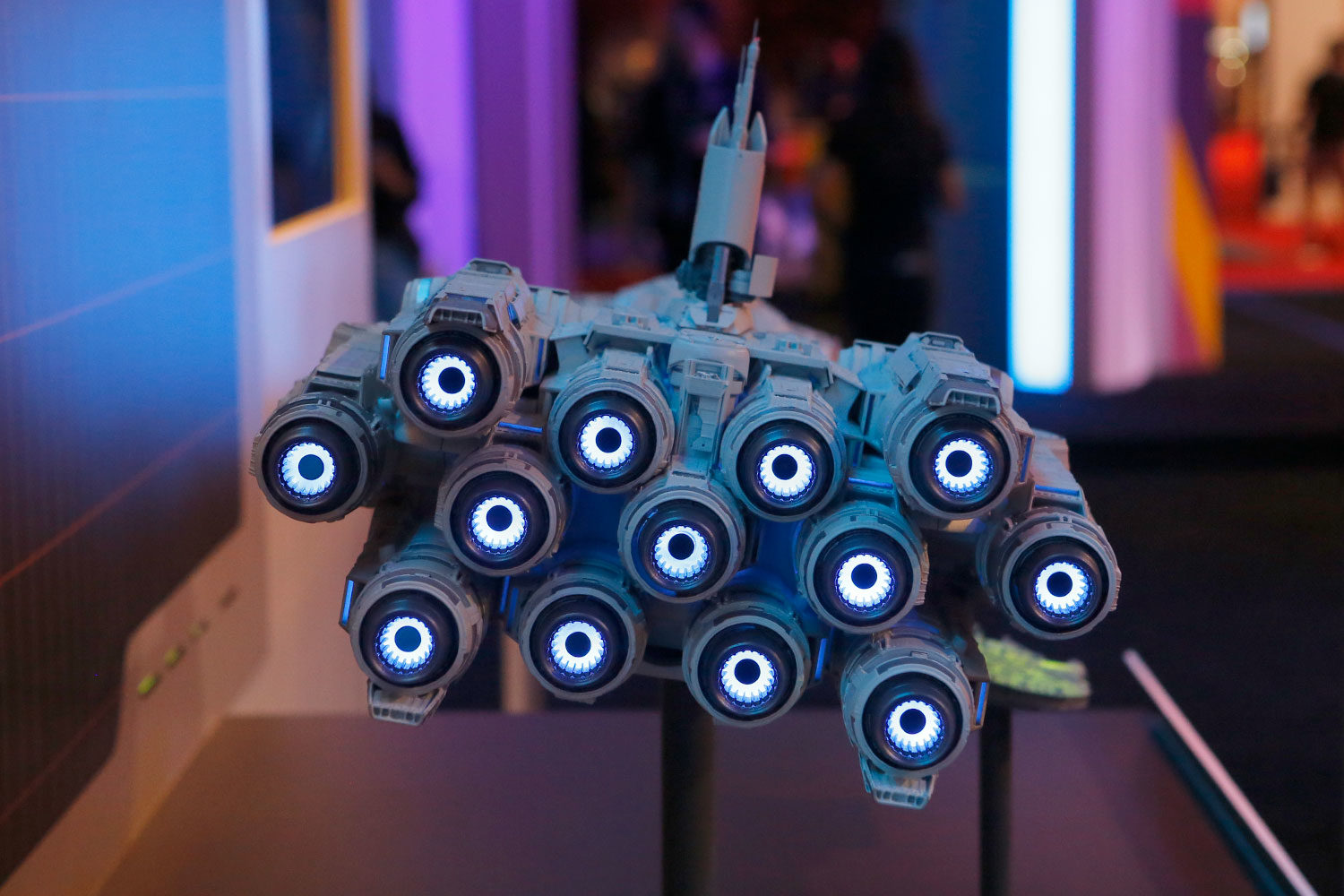 Ann Morrow Johnson, the Executive Producer & Creative Director for Walt Disney Imagineering presented this portion of the Parks Panel on Sunday. The Star Wars Galactic Starcruiser is a 2-Day and 2-Night Adventure, and like all cruises at sea, your party will start and end the journey together… at Walt Disney World. Your crew will board a launchpad that "blasts you into space" and you'll see stars whooshing by through windows above. You'll see the Earth leave behind as you jump into hyperspace and draw closer and closer to the Halcyon.

The Launch Pod will connect and dock, and when your airlock opens, you will step into the main deck Atrium and begin to live your Star Wars Adventure.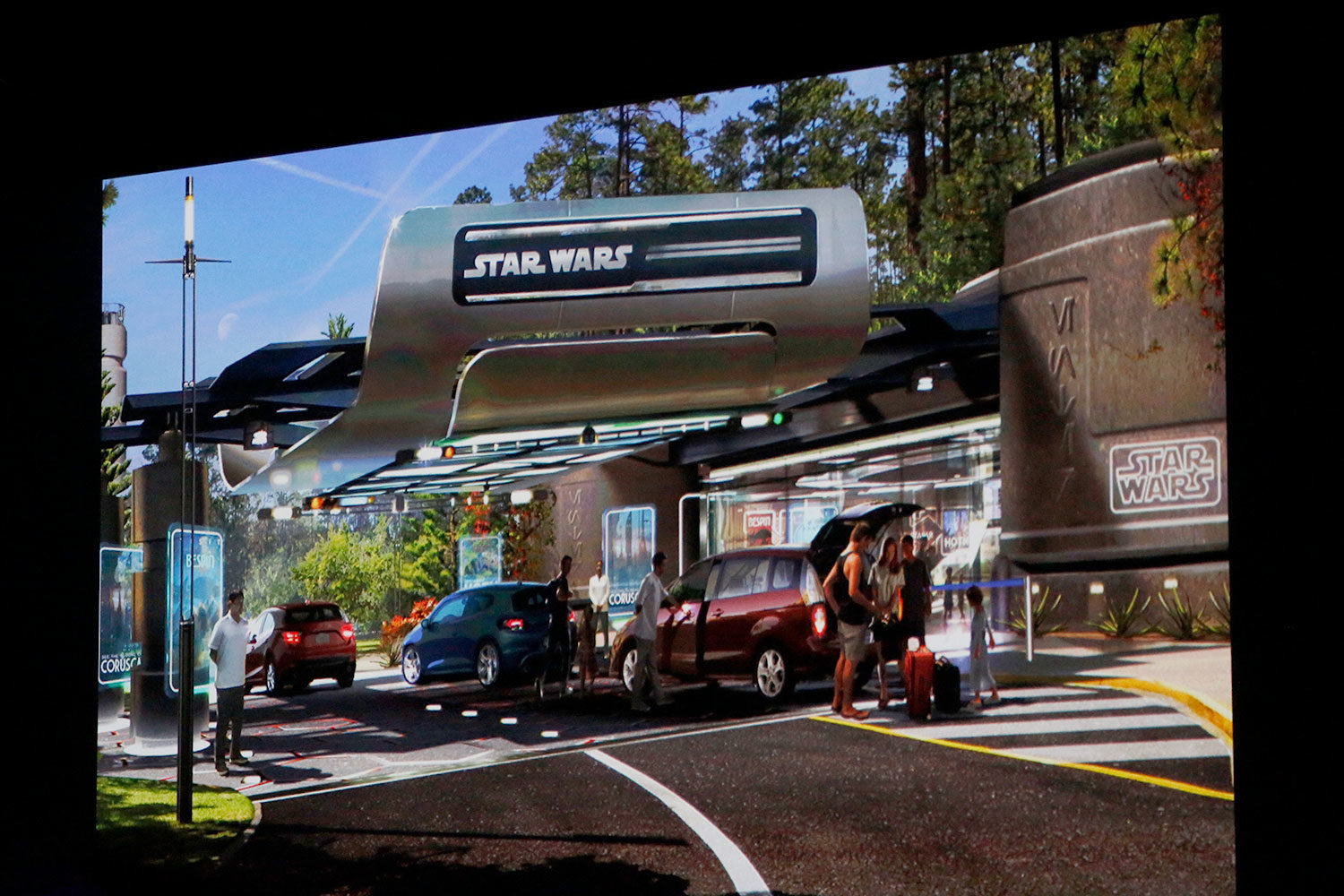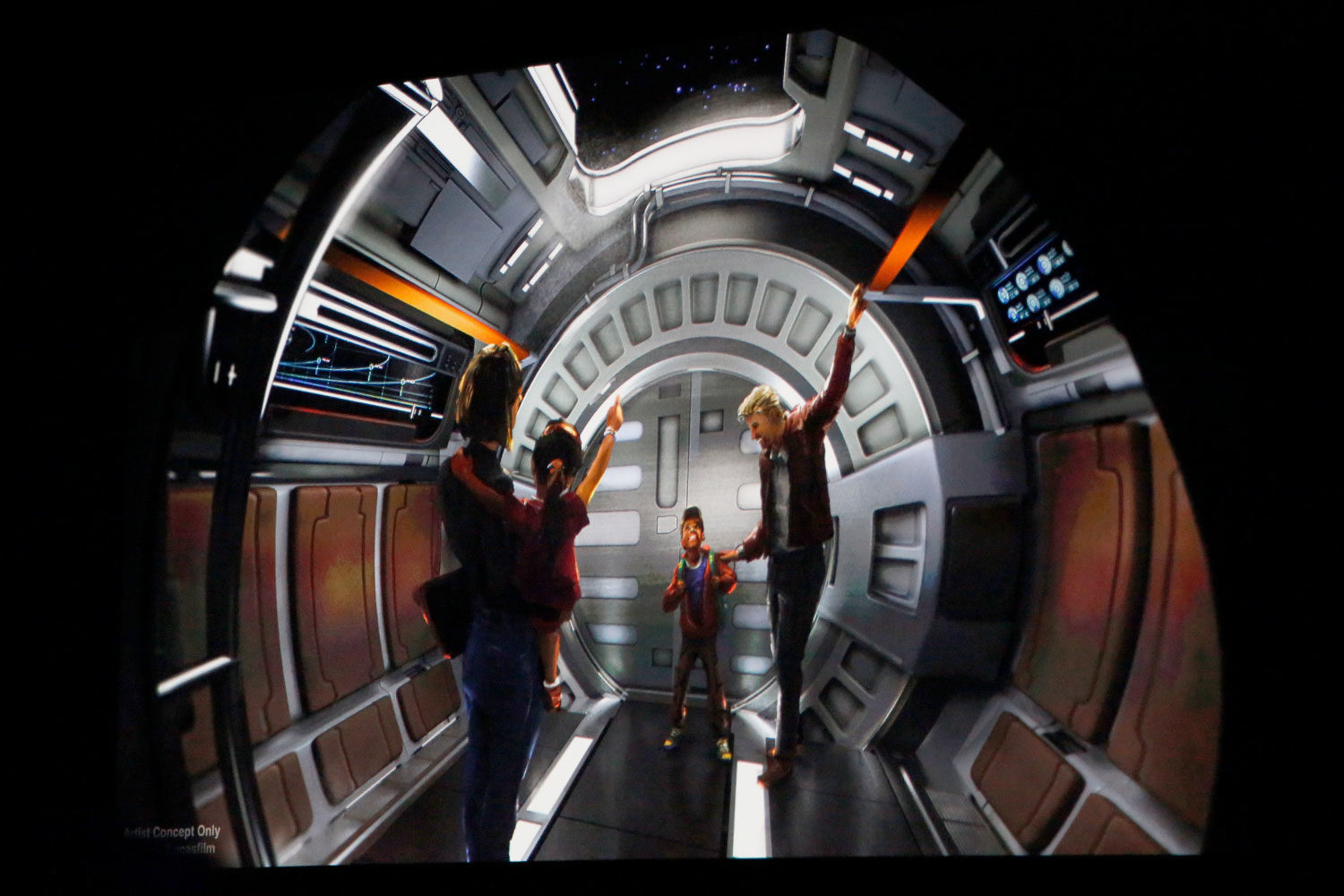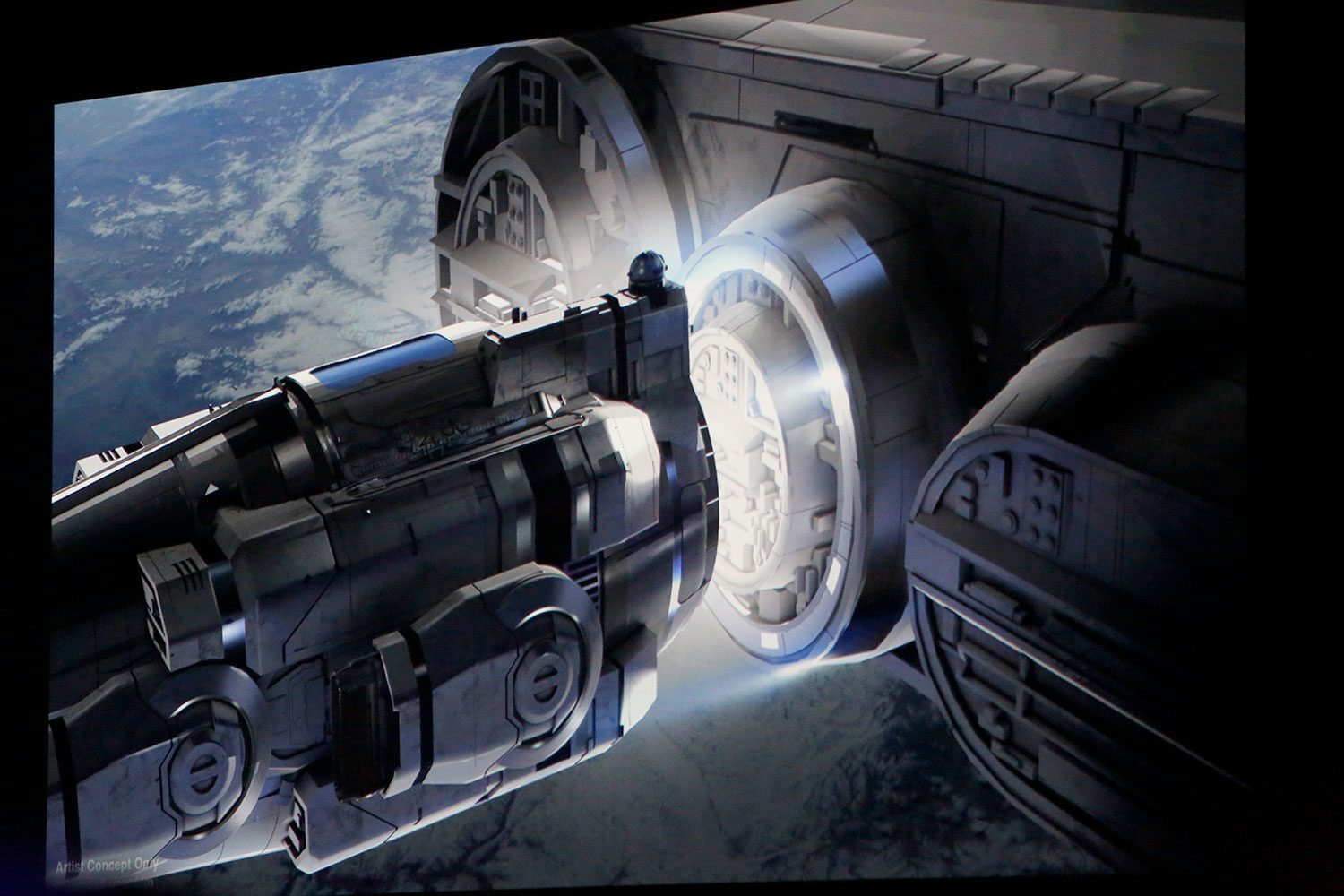 The Imagineers have worked for years to create an experience that allows you to sit back and enjoy the stars OR to dive in and explore all of the adventure that is in store.

They're promising alien crew members and every window has a view out into space… including the one in your appointed cabin.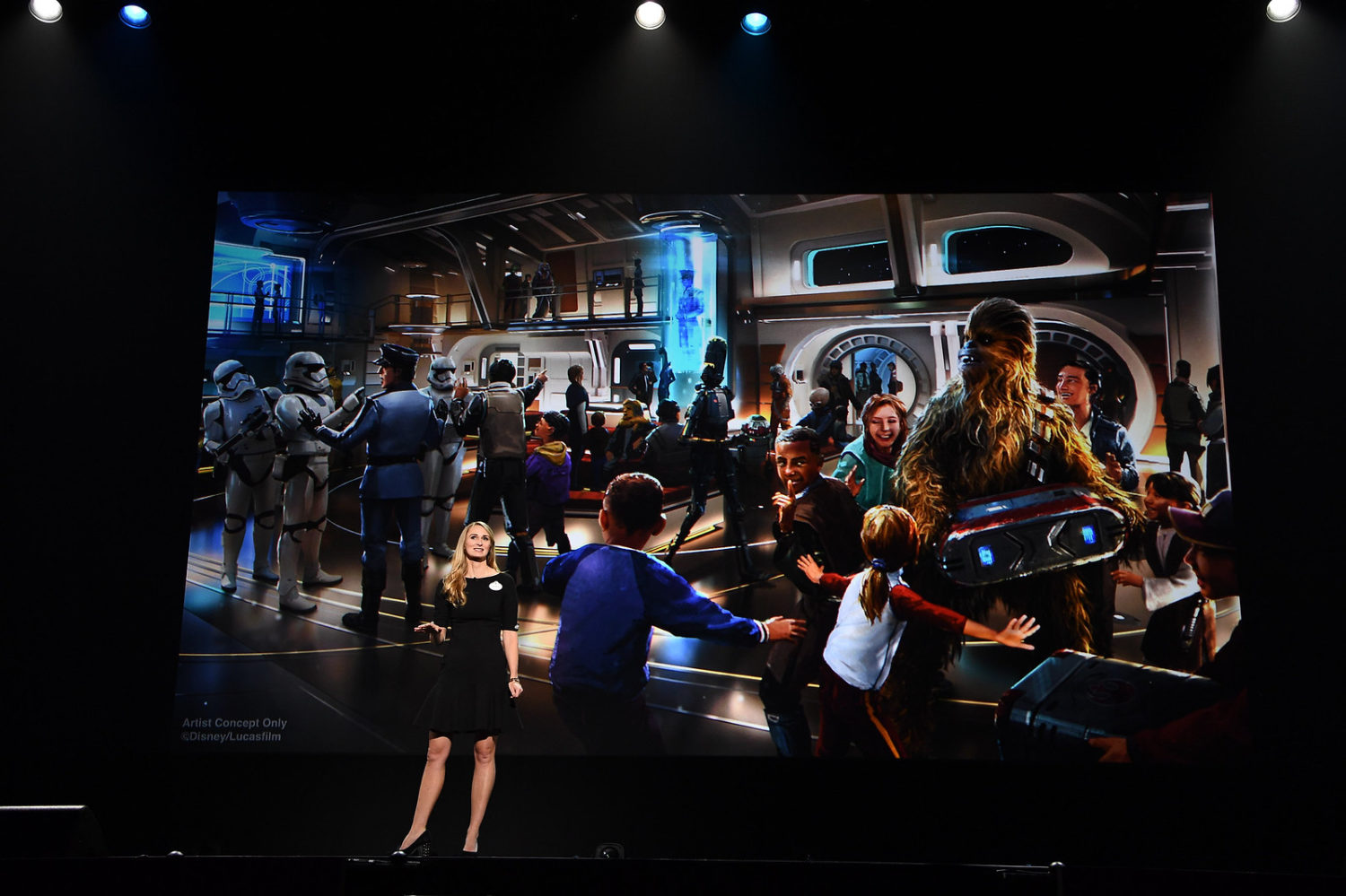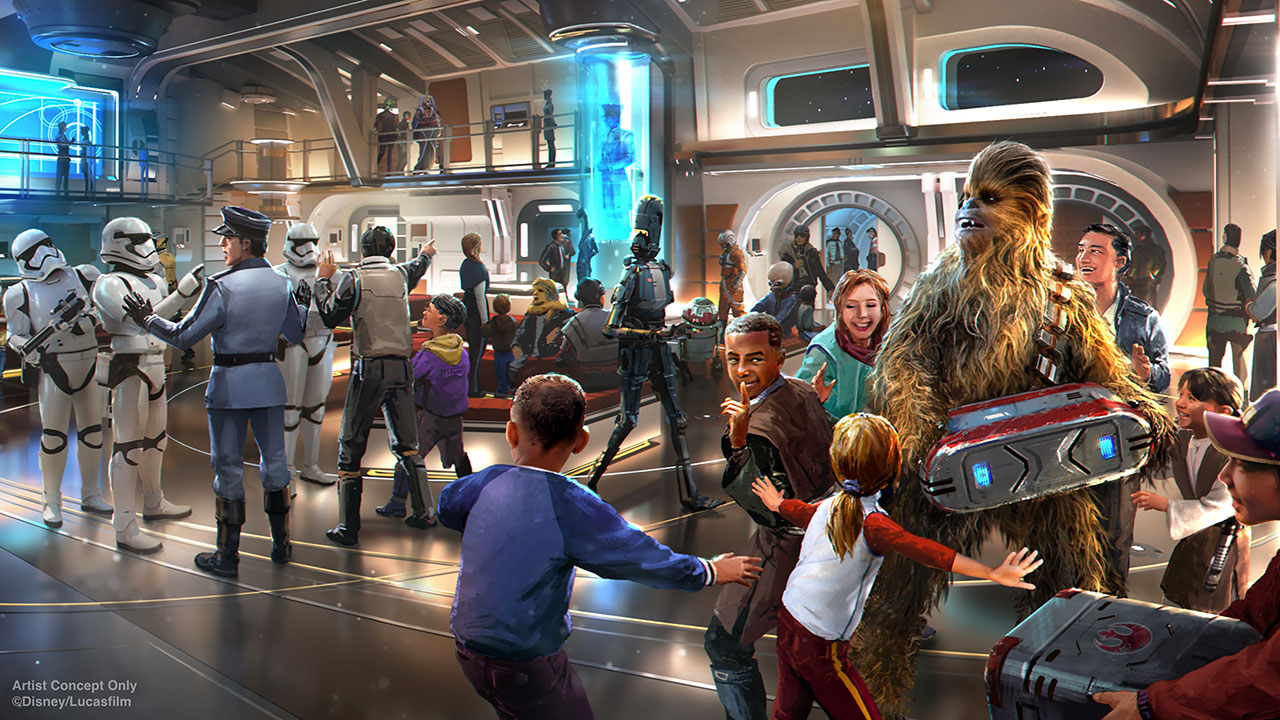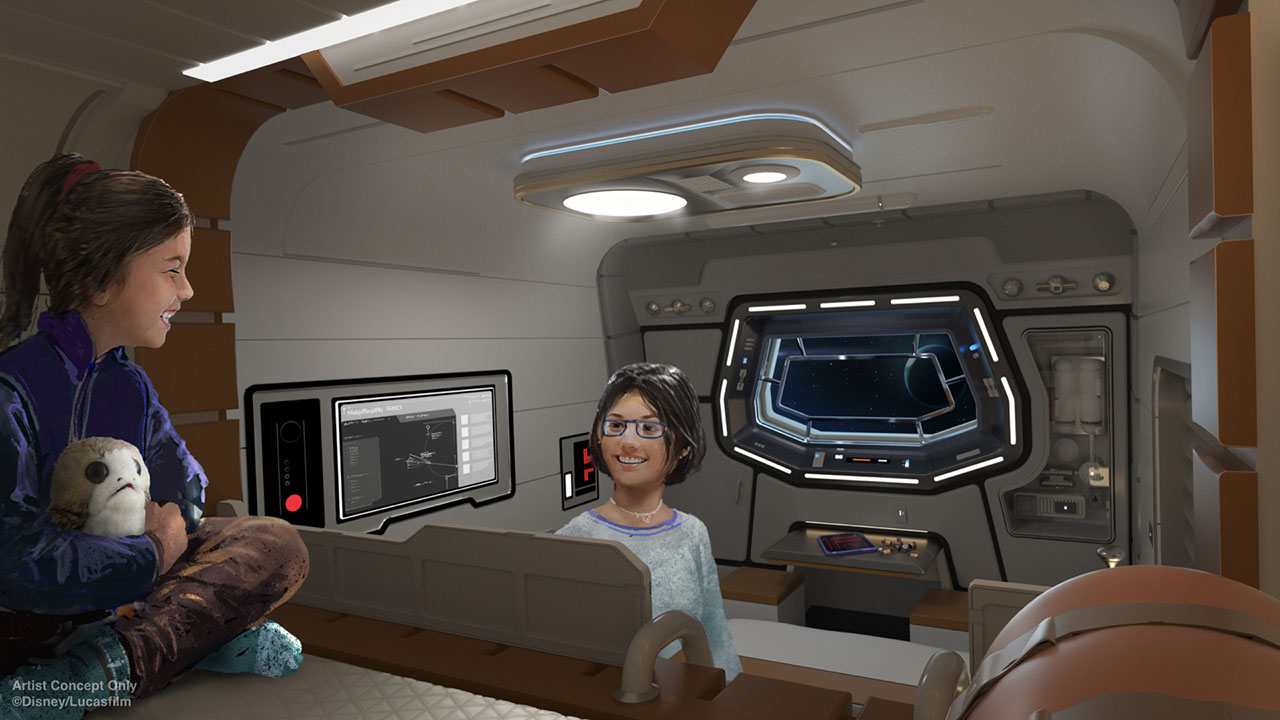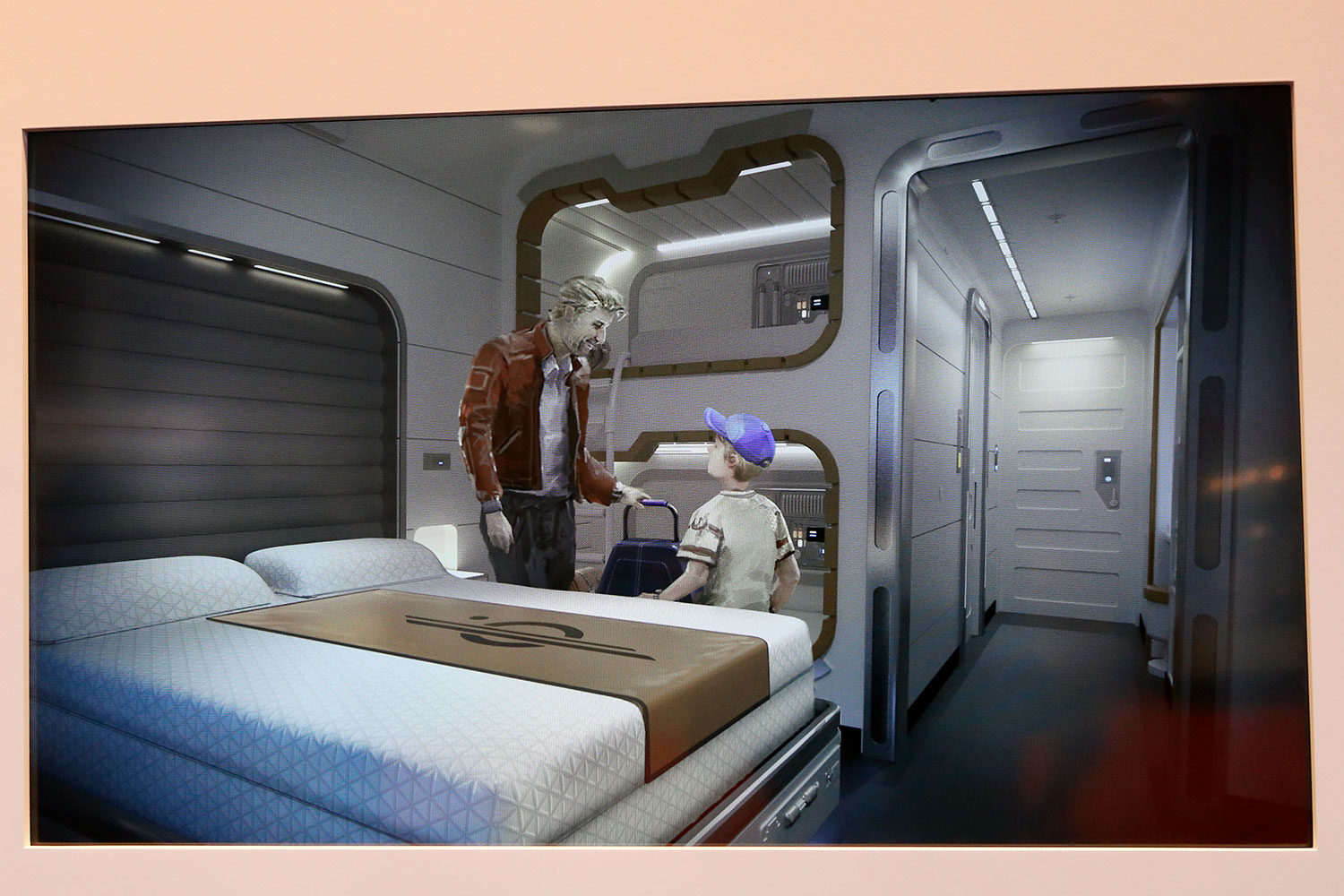 Throughout your journey, you'll share your adventures with some interesting characters. Many new, some you'll recognize, like Chewbacca and Rey, Kylo Ren and First Order Stormtroopers. Not all is going to go according to plan on this vacation. Ann Morrow cautions us on who we make allegiances with on this voyage, as it could affect the course of our entire trip and dictates how our Star Wars story unfolds.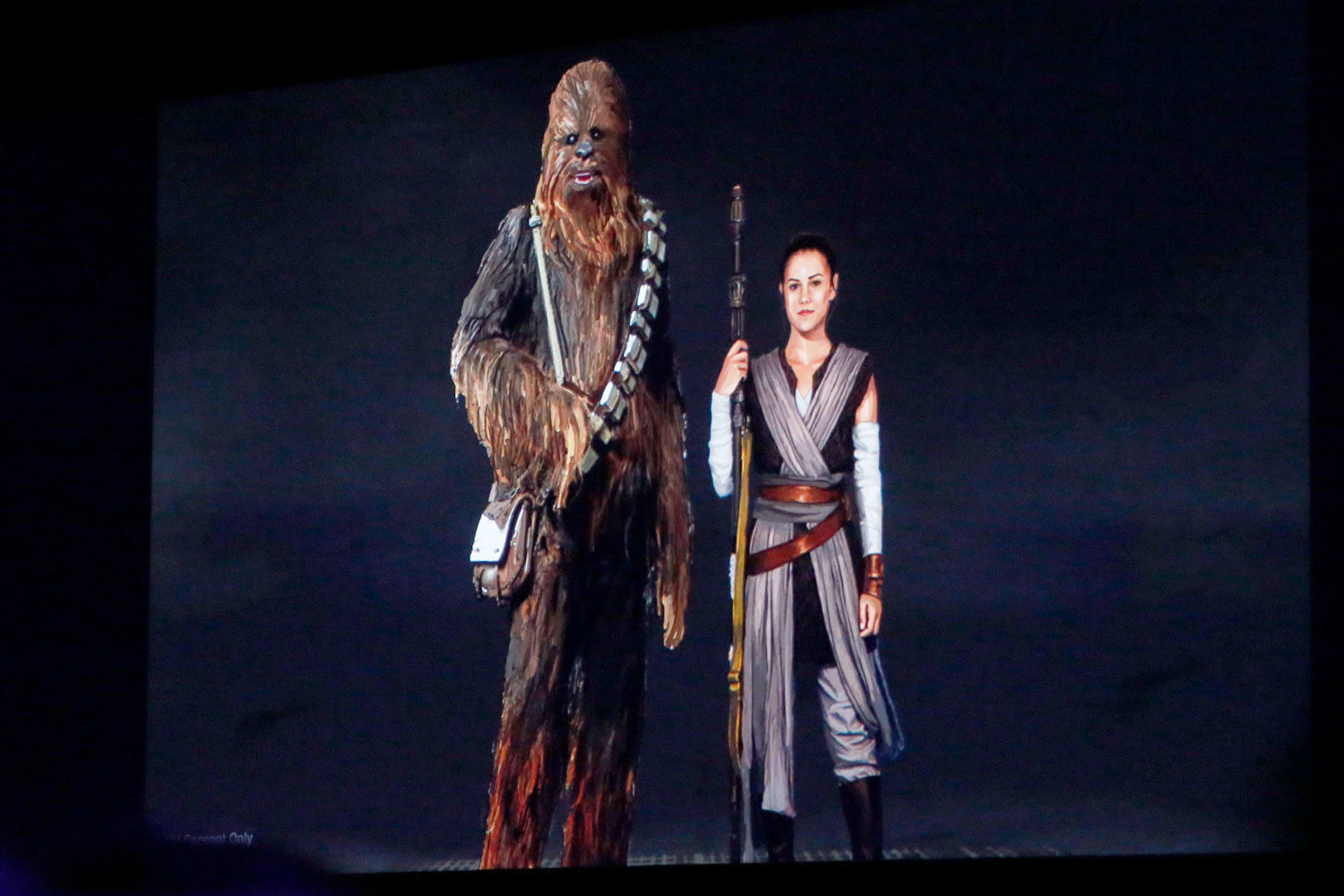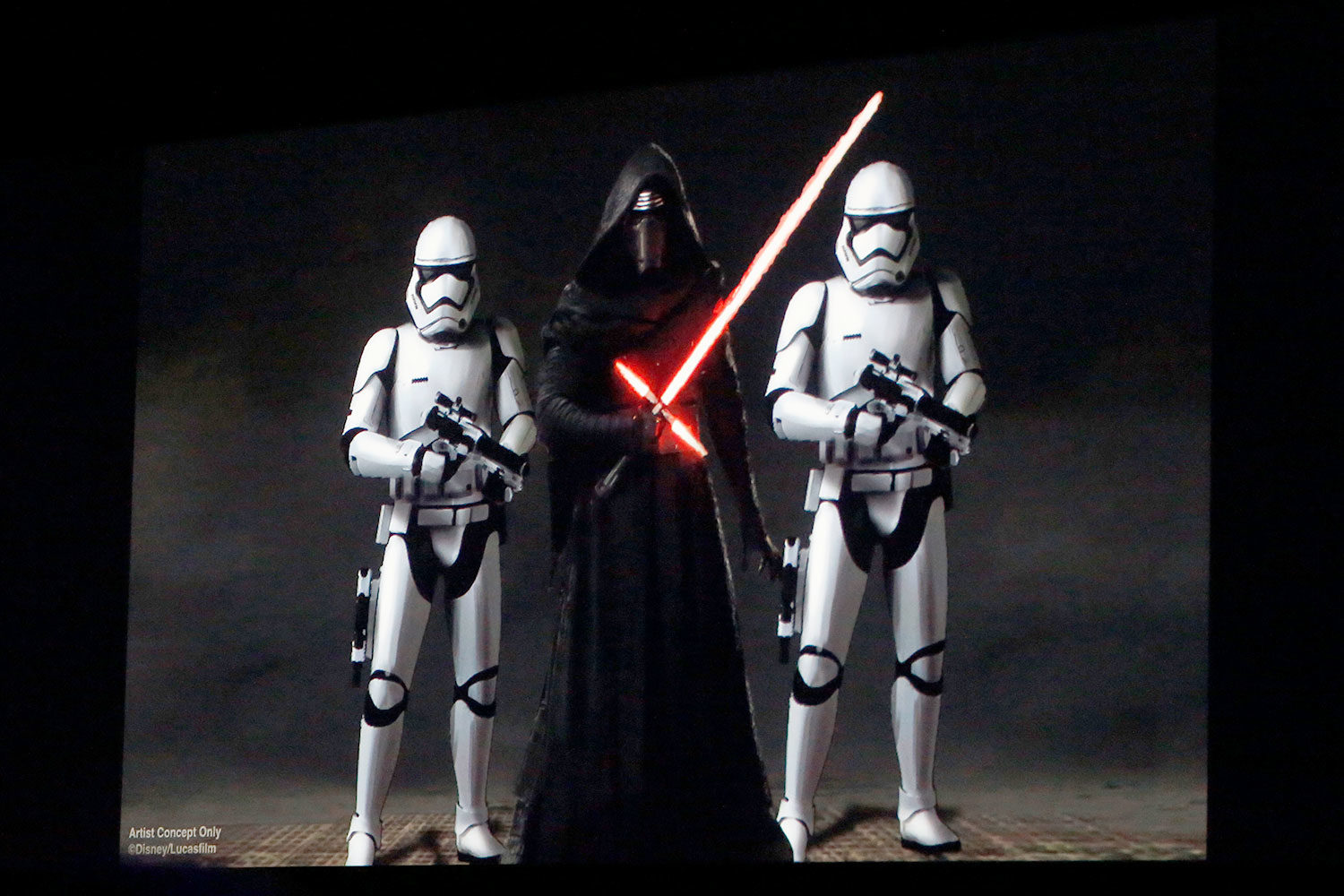 The immersive experience of course includes activities enriched into the Star Wars world. Dining experiences (think Oga's Cantina) will sure to take theming to the next level.

Below is The Silver C Lounge, a stylish lounge where you can sip a drink. It's a warm and inviting retreat for passengers of all ages.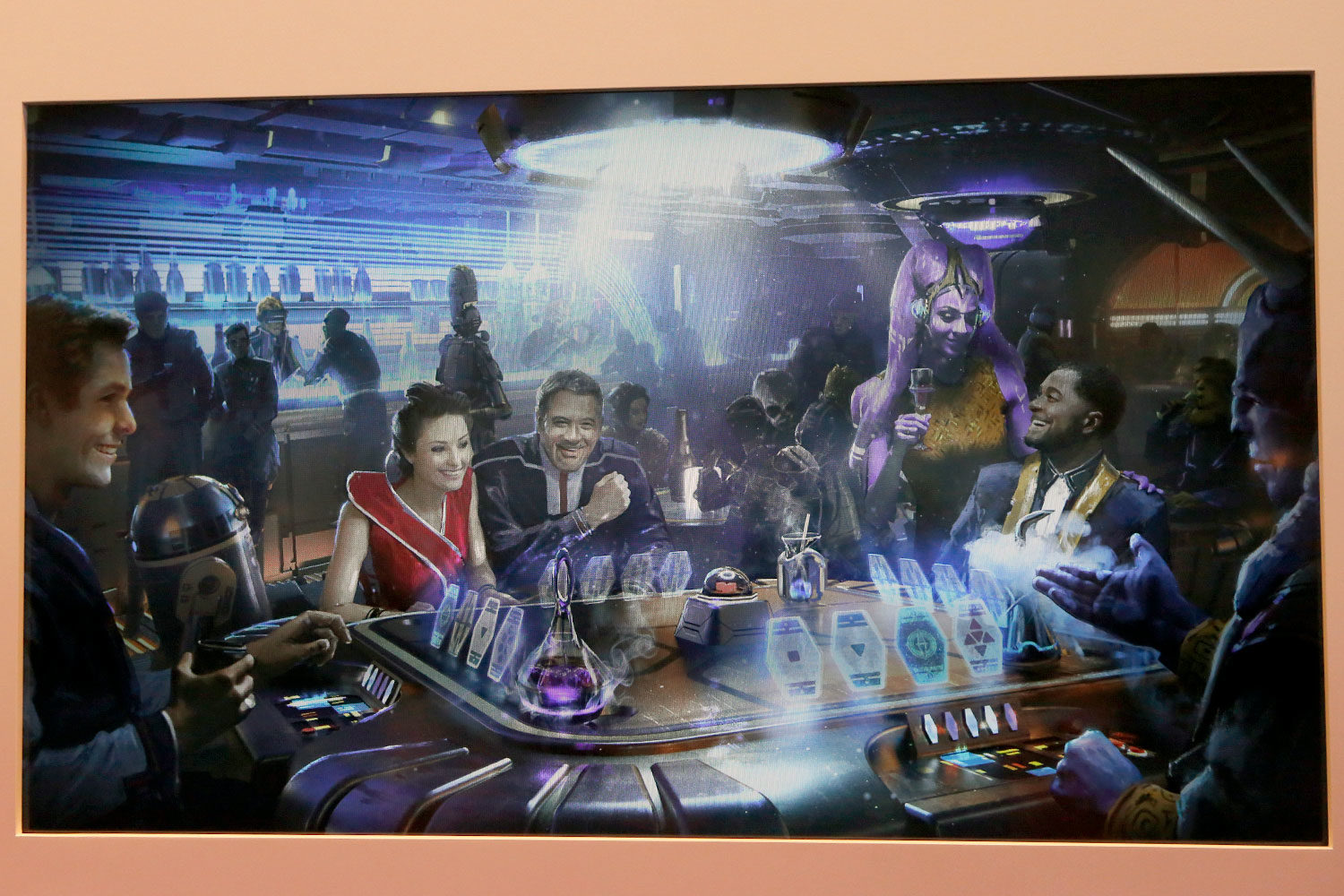 Your experiences aboard the Halcyon extends to your "Port Day" to Black Spire Outpost on Batuu.

Other activities aboard the Halcyon will allow children and grown-ups alike to face off against a training remote with a lightsaber, where you may discover your own connection with the force.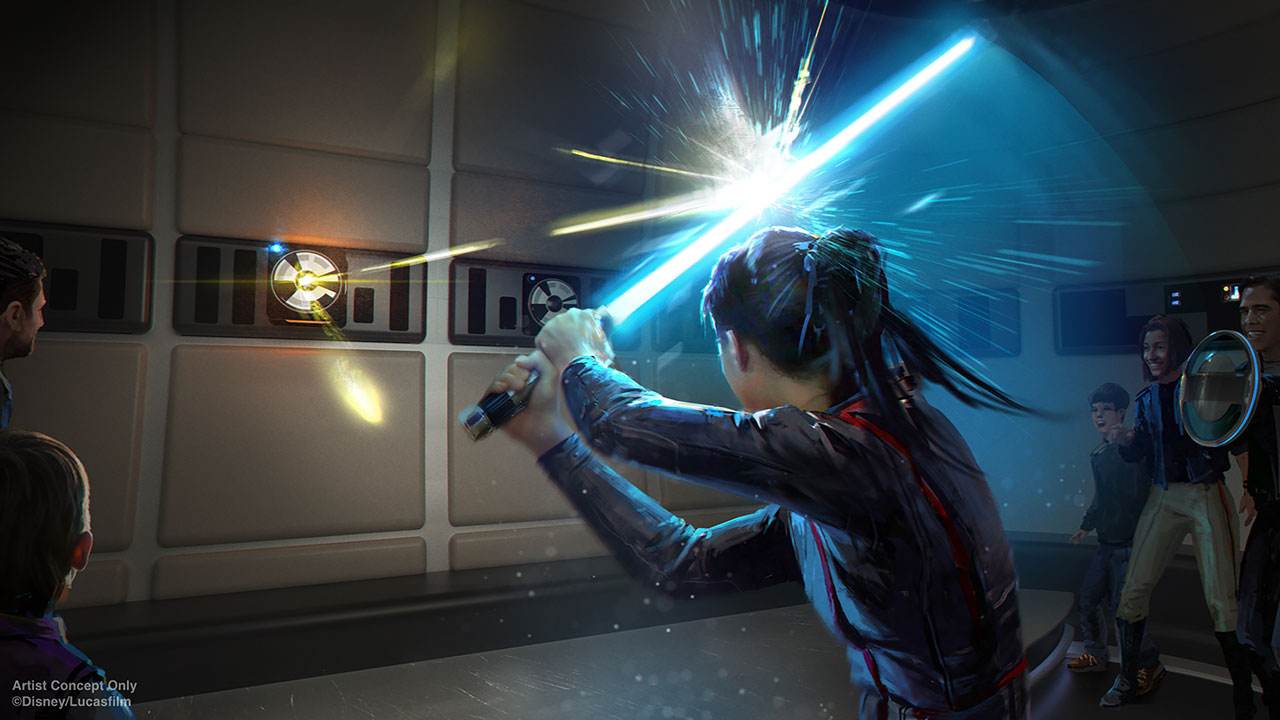 You'll also be invited to visit some of the working portions of the ship. At the Bridge, you'll learn about the ship's navigations and defense systems and even have a shot at trying them out. How well you do just may come in handy later in case of intergalactic war.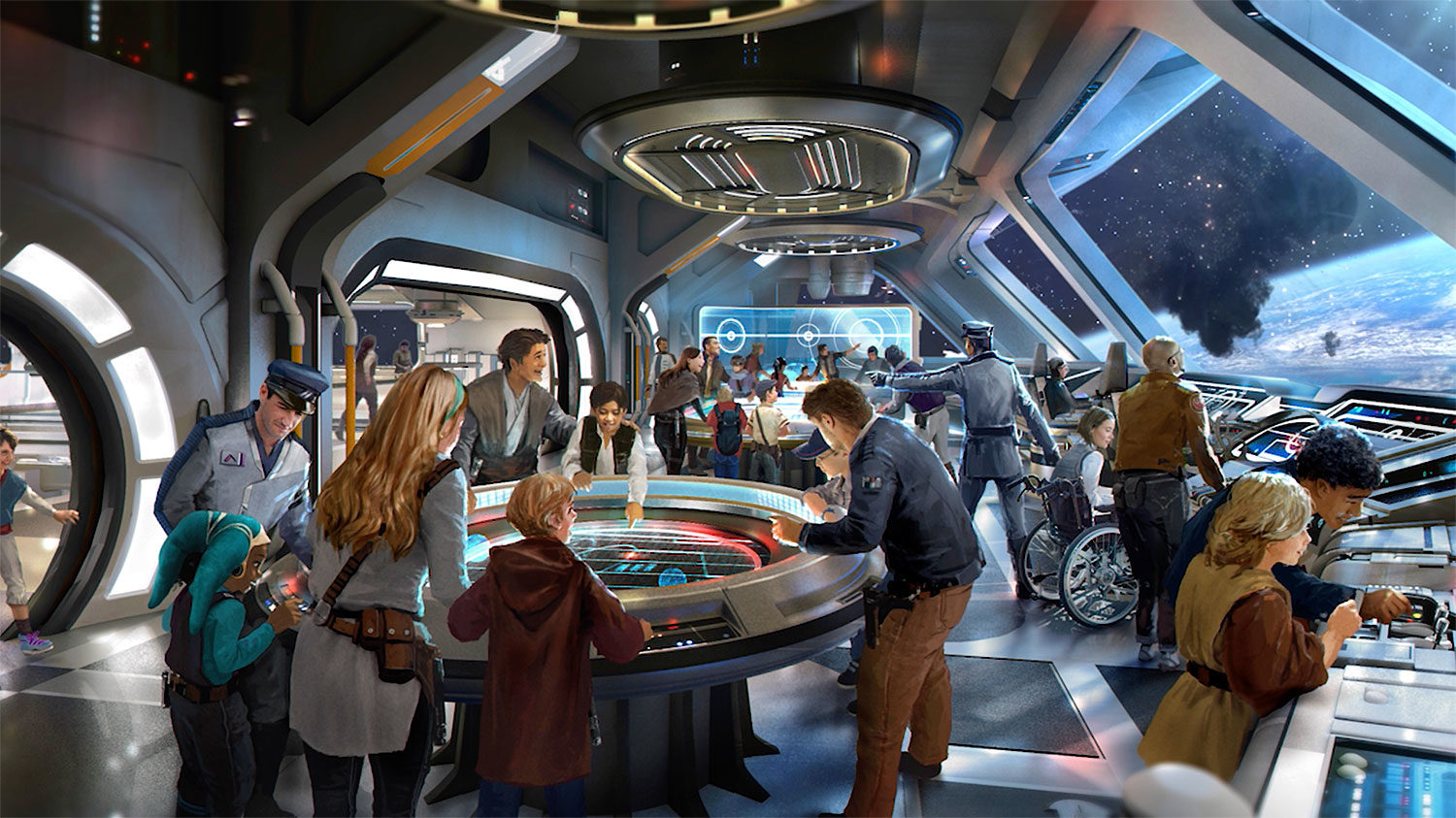 There's even hidden spaces to explore, deep in the mechanics of the ship. Secret allegiance members may hold meetings and you just may be called upon to become a hero.

Pictured below is the Engineering Room.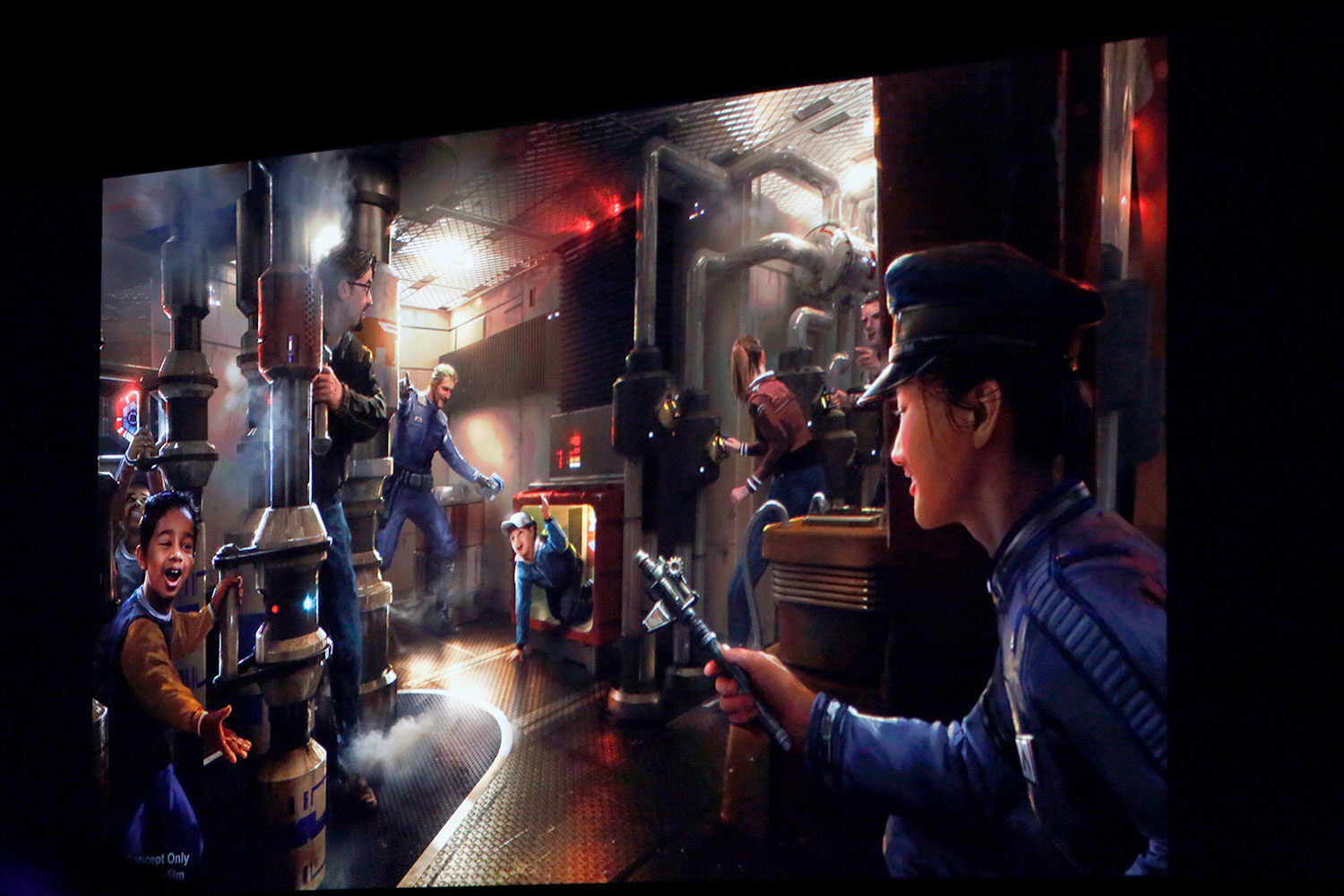 Booking will be made available "soon"!

So what do you think? While we would prefer a Port Day visit to Scarif rather than Batuu, everything else sounds incredible.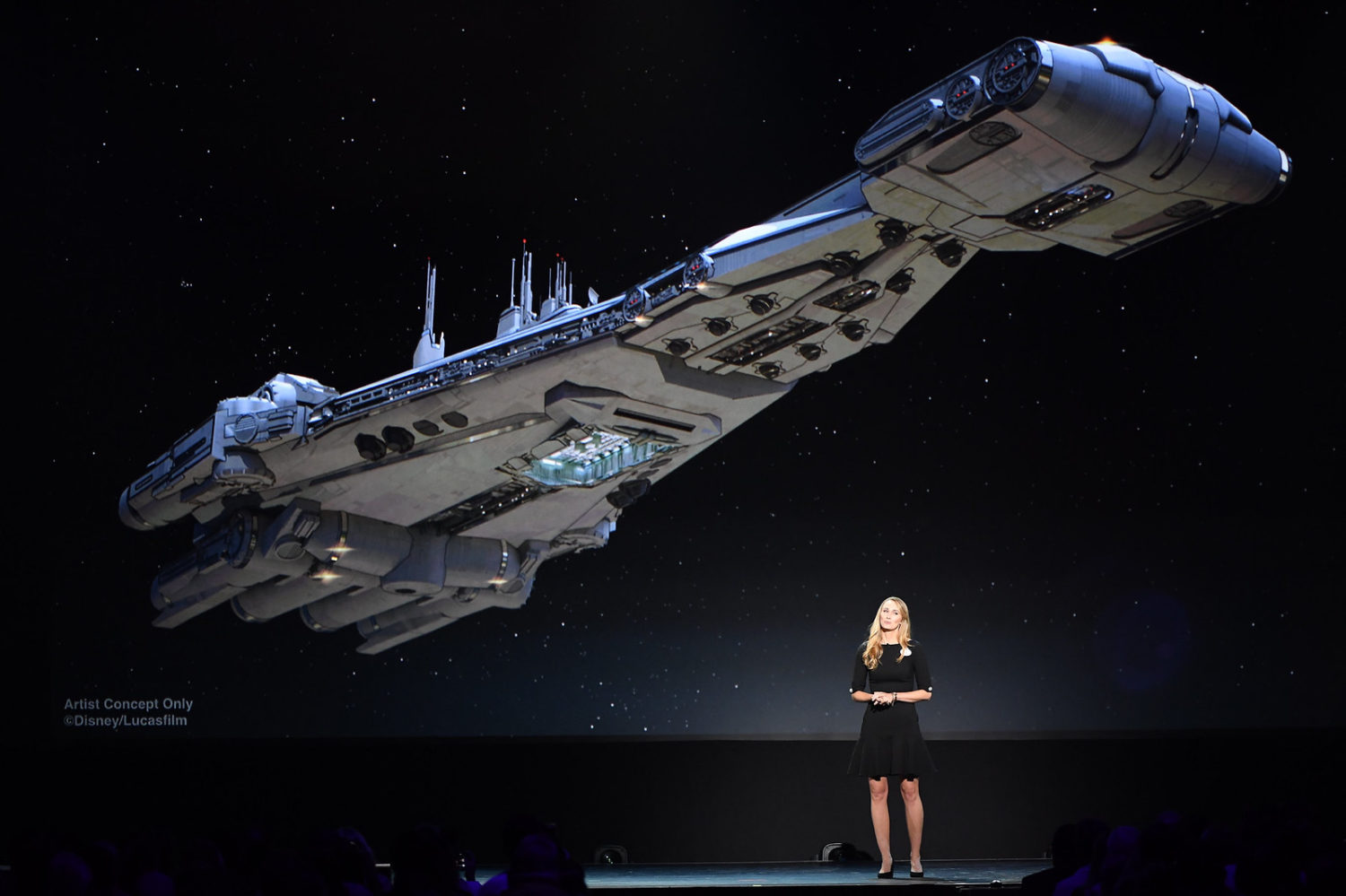 Photography by David Yeh
Photography by ImageGroupLA