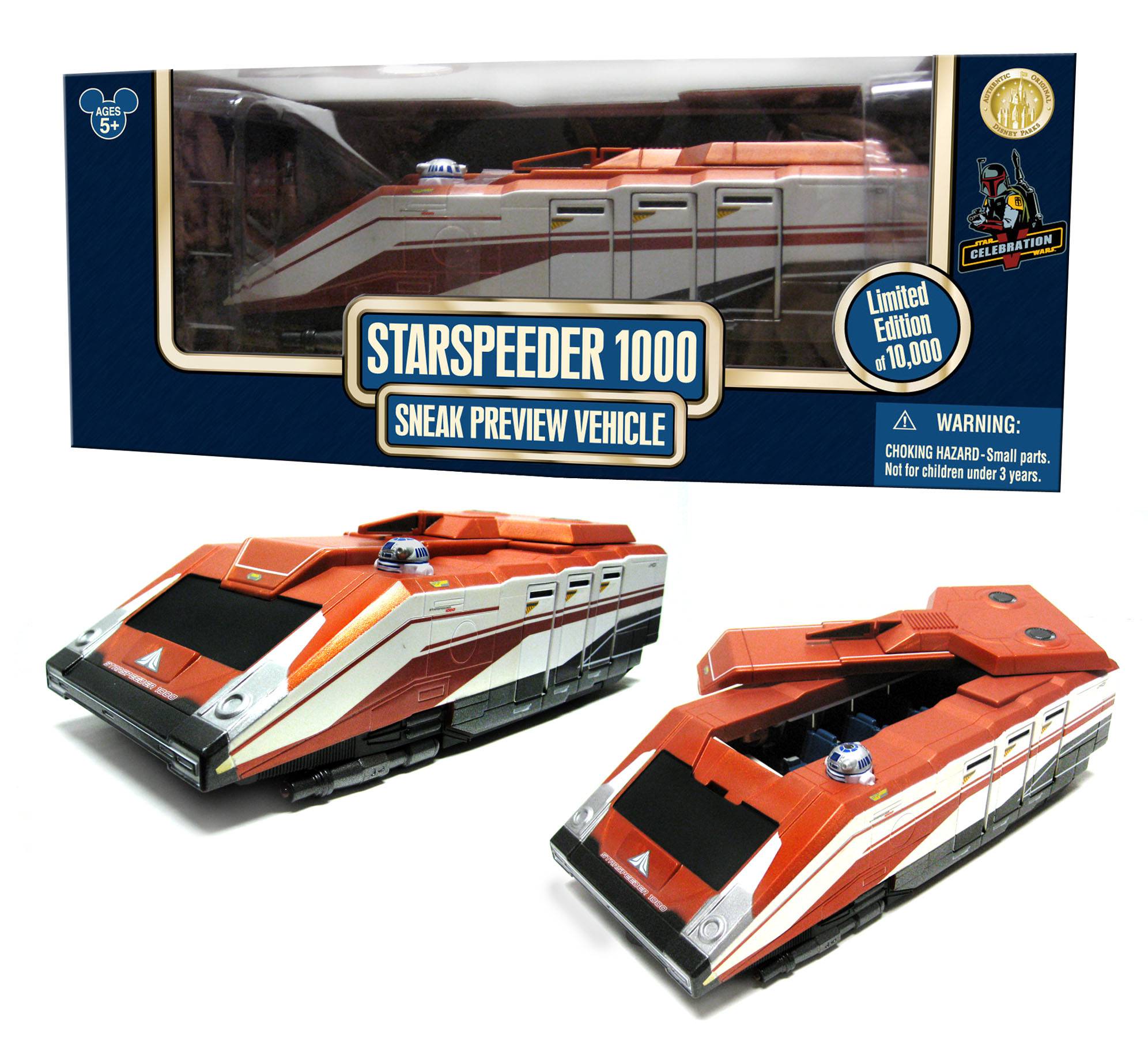 Brian Curran
Disney CV Exclusives
July 30, 2010
Since Star Wars Celebration V is in Orlando you would have to expect some cool Star Tours exclusives. The folks at Disney Theme Park Merchandise were kind enough to pass along some info and images of some of the exclusives they will have available at Celebration.
Be sure to catch the Disney Parks Toy Collectors Panel, currently scheduled on Friday, Aug 13 from 12-1pm. Where you can hear more about Disney Parks exclusive toys. Located at the Behind-The-Scenes Stage with Pablo Hidalgo (W414 ABCD).
"In 2011, a spectacular new Star Tours adventure will make its debut at the Disneyland Park and Disney's Hollywood Studios. Based on the iconic Lucasfilm "Star Wars" saga, this immersive attraction will take you on all new adventures in a galaxy far, far away.
In Celebration of the new Star Tours attraction, Disney and Lucasfilm are proud to bring you this "Sneak Preview" of the Starspeeder 1000 vehicle – the most sophisticated and luxurious spaceliner in its class! This lights and sound toy will be available exclusively at Celebration V Disney event locations and will not be produced when the attractions re-opens. It features the new design and sounds found in the new attraction. This will be a limited edition of 10,000 pieces and will retail for $24.95."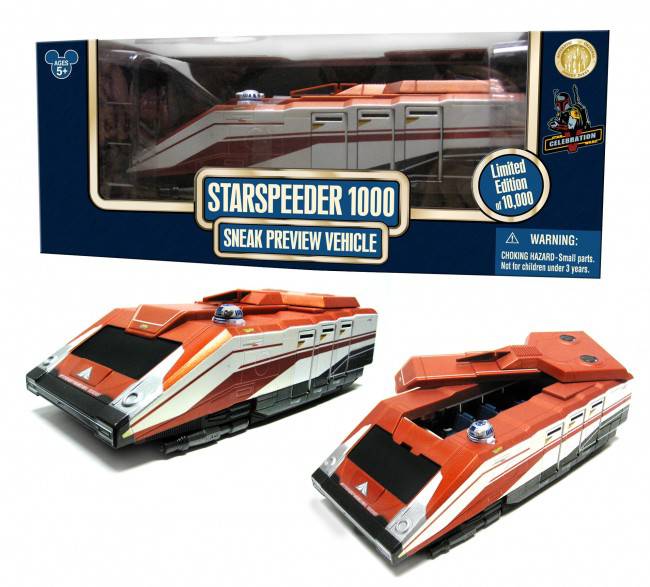 "Donald Duck explores his darker side as he portrays the Empire's stealth soldier, the Shadow Trooper. With his advanced armor, Donald Duck can create mischief throughout the galaxy and then silently slip away to his next adventure.
As part of our Disney Star Wars Action Figure Series, this figure will be available exclusively at Celebration V Disney event locations. In honor of CV, this will be a limited edition of 5,000 pieces and will retail for $11.95. It will come on an individually-numbered back card, and it will be in a collector blister-case, molded with the Star Wars Celebration V logo."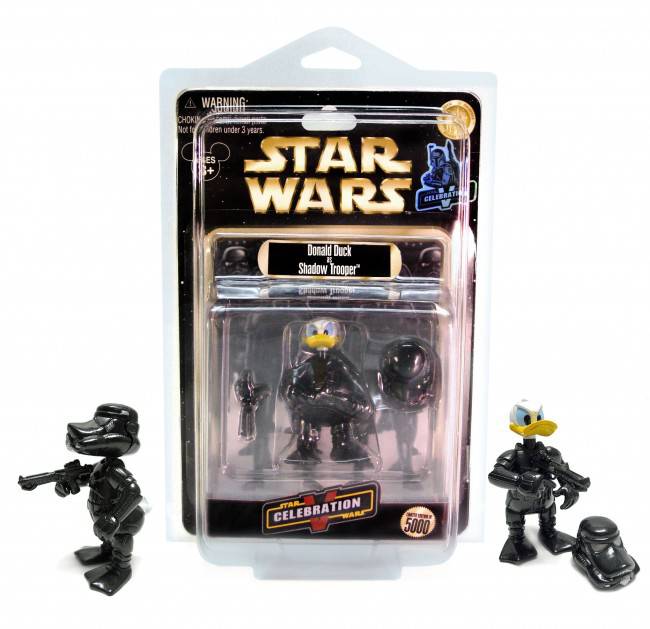 Thanks to Disney Theme Park Merchandise for the information and images.
For information and images of other Disney CV exclusives please follow the link below: