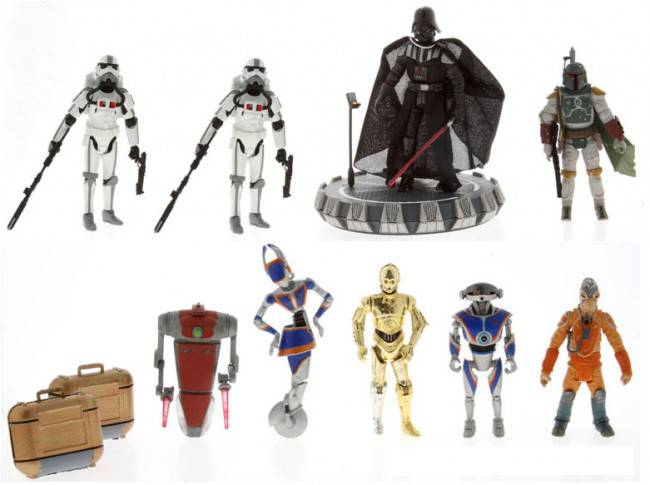 Kris Van de Sande
Star Tours 2 Hasbro Figures
February 12, 2011
Toy Fair is this weekend in New York. It looks like Hasbro just announced two Star Tours: The Adventures Continue action figure sets are on the way!
StarWars.com has updated with images from the Hasbro presentation.
The first set "Star Tours Ambush" has Darth Vader, Boba Fett and probably two "skytroopers" that were announced by Tom Fitzgerald yesterday.
The second set "Star Tours Travel Agency" features C-3P0, Aly San San, AC-38 "ACE" and two other figures.
Special Thanks to Gary X for finding this photo on Yakface.com's Facebook newsfeed.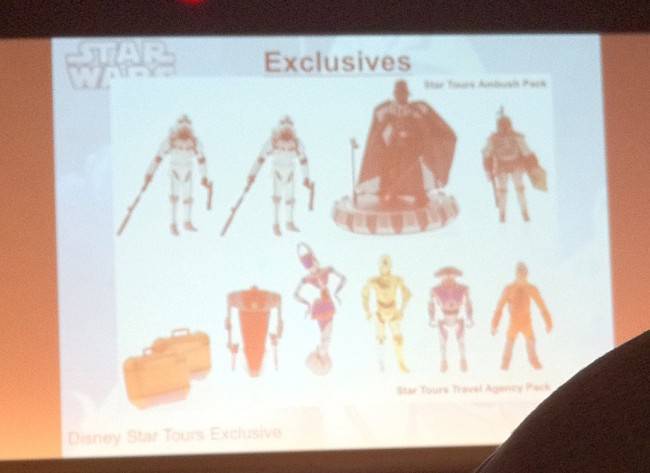 Will update as more info and images arrive.
Update: Image from Star Wars.com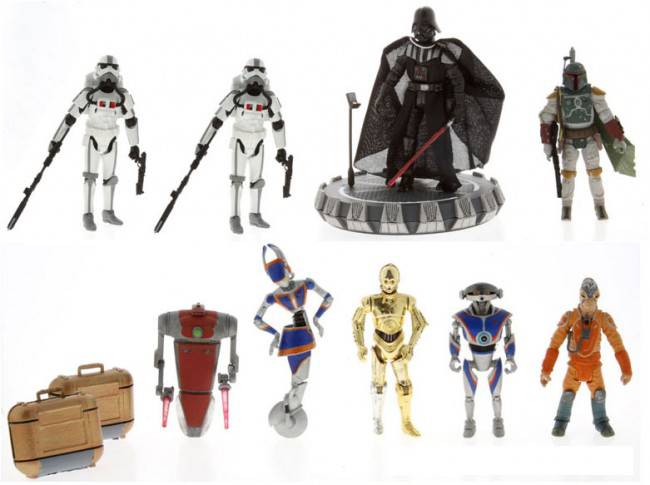 Image © Disney/Lucasfilm/Hasbro