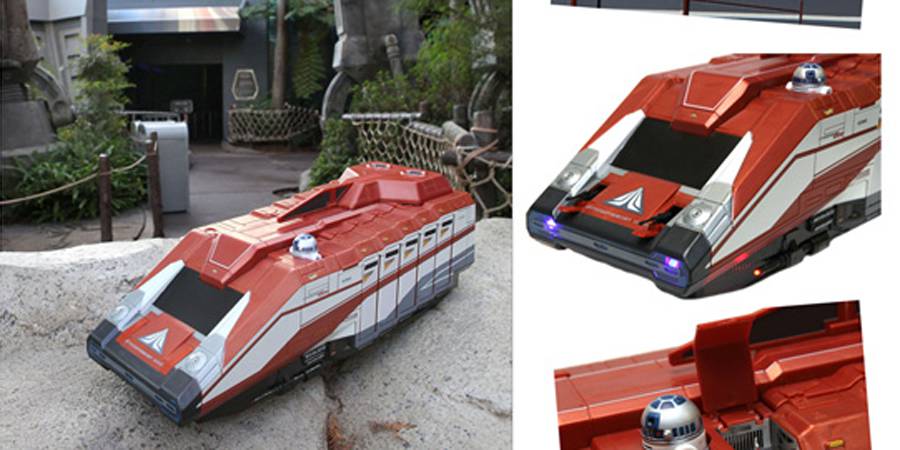 Kris Van de Sande
Disney Previews Star Tours Starspeeder 1000 vehicle playset
December 2, 2011
Disney Parks Blog has posted a ton of images and information on the Starspeeder 1000 vehicle/playset scheduled to be released this month.
Some of the details:
Sold only at Disney Parks (NOT on the online store)
retail of $54.95
comes with R2-D2 and the IC-360 camera droid.
The R2 unit is removable and can be replaced with a different Astromech droid.
dialogue and sound effects directly from the attraction
boarding chimes play when the doors are opened or closed
Scaled with 3 & 3/4 inch Hasbro/Kenner action figures
Thanks to the Disney Theme Park Merchandise team that put this exclusive together!
Read all the details and see all the images on the Disney Parks Blog!
Image © Disney/Lucasfilm