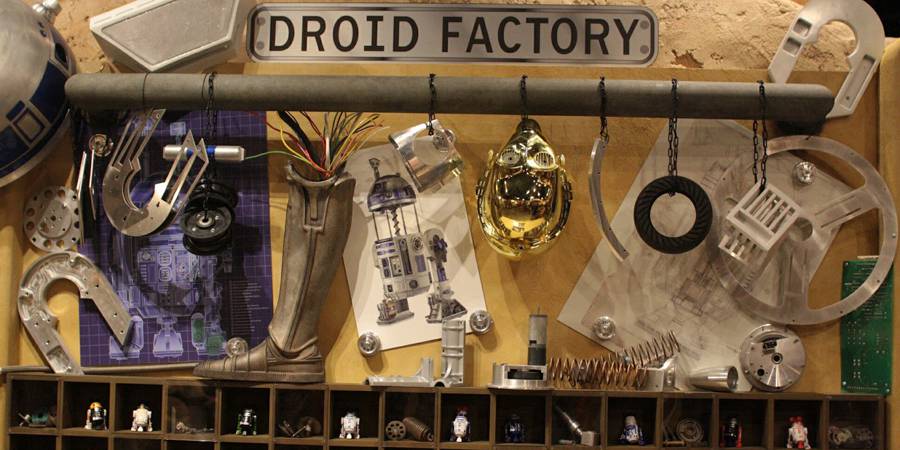 Kris Van de Sande
More Droid Factory Info and Reports
May 14, 2012
Droid Factory made it's debut at Disney Hollywood Studios this weekend and the folks from Disney Theme Park Merchandise were kind enough to answer some of the questions we have been asked to forward to them.
The single droid pack is $11.95 each (plus tax). The double droid pack is $18.95 each (plus tax)?
** Correct
Several folks are asking will Disneyland/Star Trader be getting these?
** Not at this time, but if it is successful we may look to add in the future
Can guests order these over the phone? mail order?
** Unfortunately, no. It is like our other bulk programs like Mr. Potato Head and Build Your Own Lightsaber. It is an on-site experience where the guest is in control of the customization.
Will the Droid Factory continue past Star Wars Weekends?
** Yes.
Any additional information we can pass along?
** Come on out during Star Wars Weekends and build some droids. We used reference on some of the droids seen in Star Tours to create our color combinations offerings. Guests can now build some of the R-series droids that we haven't previously released as action figures.
Thanks to the Disney Theme Park Merchandise team for taking the time to answer questions for us.
Reports from Orlando are being posted online here are some links to those pages…
Kevin Yee posted a report on Ultimate Orlando Blog and we used his image for this report.
Rebelscum posted a report and photos this morning.
Galactic Hunter also has a report and images posted.