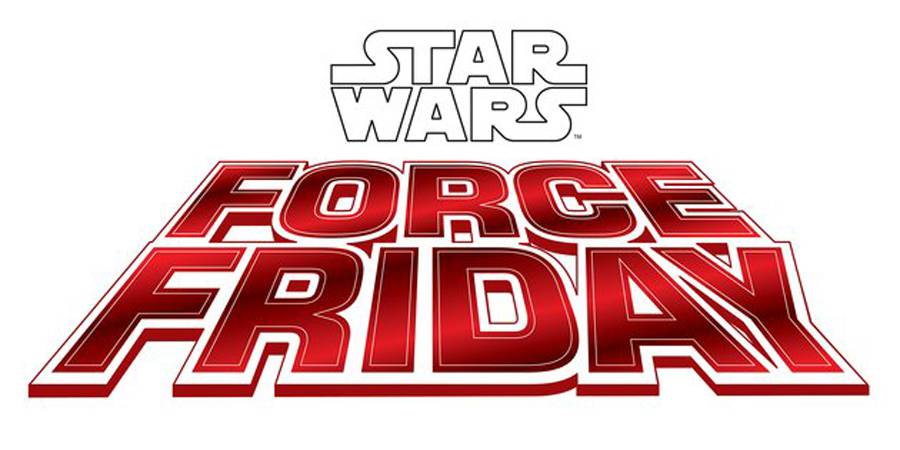 Brian Curran
Guide to Force Friday!
September 3, 2015
It's already September 3rd which means we're only a few short hours away from Force Friday! For those who weren't aware, Force Friday is when all new product from Star Wars The Force Awakens will finally hit shelves! Those of you who are attending probably already have your game planned out but we know some of you are still unsure of where to go and when… if at all. Hopefully this post will help you make that decision.
AMAZON
For starters, there's always Amazon.com, the most popular online retailer there is, and will also debut new product on September 4. But will the retailer begin their sale right at midnight East Coast Time? If that's the cast, those on the West Coast might be able to jump in at 9pm. We don't have the exact details but if you're stuck at home, it wouldn't hurt to check!
HASBRO TOY SHOP
Hasbro, the toy maker behind many of the Star Wars toys has relaunched their website www.hasbrotoyshop.com, ready for the new Star Wars toys on September 4th. They're also offering Free Shipping site wide without any minimums. Their prices have been consistently in line with the major retailers so that's an option right there.
TOYS 'R' US
The toy shop that will be opening ALL of their stores at midnight September 4, is Toys'R'Us, and they'll be offering free posters, LEGO give-aways and more. The location in Times Square, New York City begin the party at 9am September 3rd including a signing with Steve Sansweet and a whole lot more!
WAL-MART
Select Wal-Mart stores will be opening at 12:01am September 4th that include some Wal-Mart exclusives. Visit their site to find a store near you:
www.walmart.com/c/store/search/star-wars
TARGET
207 Target stores will be opening at midnight September 4th. They're also offering coupons that can be downloaded to your mobile device. Click on to their site for more details.
www.target.com/c/star-wars-favorite-characters
DISNEY STORE
Aside from three Disney Store locations in New York, Chicago, and San Francisco, which are opening at midnight, the majority of Disney Store locations will be opening as early as 6am Friday morning. The first 100 guests who make a purchase in-store will receive a free Star Wars pin. Those attending
www.disneystore.com/force-friday/mn/1025030/
WORLD OF DISNEY (Disneyland & Walt Disney World)
What originally started as a $50 entry fee to shop at the Disney Parks at midnightbecame something open to the public without an entry fee. Disney Parks have their own exclusive toys that will be released that day and we won't really find out what they are until then! If you're around the parks, stop on by!
disneyparks.disney.go.com/blog/2015/09/force-friday-midnight-event-at-disney-parks-now-open-to-all-guests-on-september-4-2015/
And lastly, beginning September 3, fans across the world will get a sneak peak of new product inspired by Star Wars: The Force Awakens via the world's first-ever global live toy unboxing event on the Star Wars YouTube channel. The live stream kicks off with the first unboxing in Sydney, Australia at 7:45 a.m. local time on Thursday, September 3 (5:45 p.m. EDT on Wednesday, September 2), and concludes with a grand finale at Lucasfilm in San Francisco at 8 a.m. PDT (11 a.m. EDT) on Thursday, September 3.
And for those who still need a list of items being released, here is a product checklist put together by many Star Wars collecting sites.
May the Force Friday Be With You!