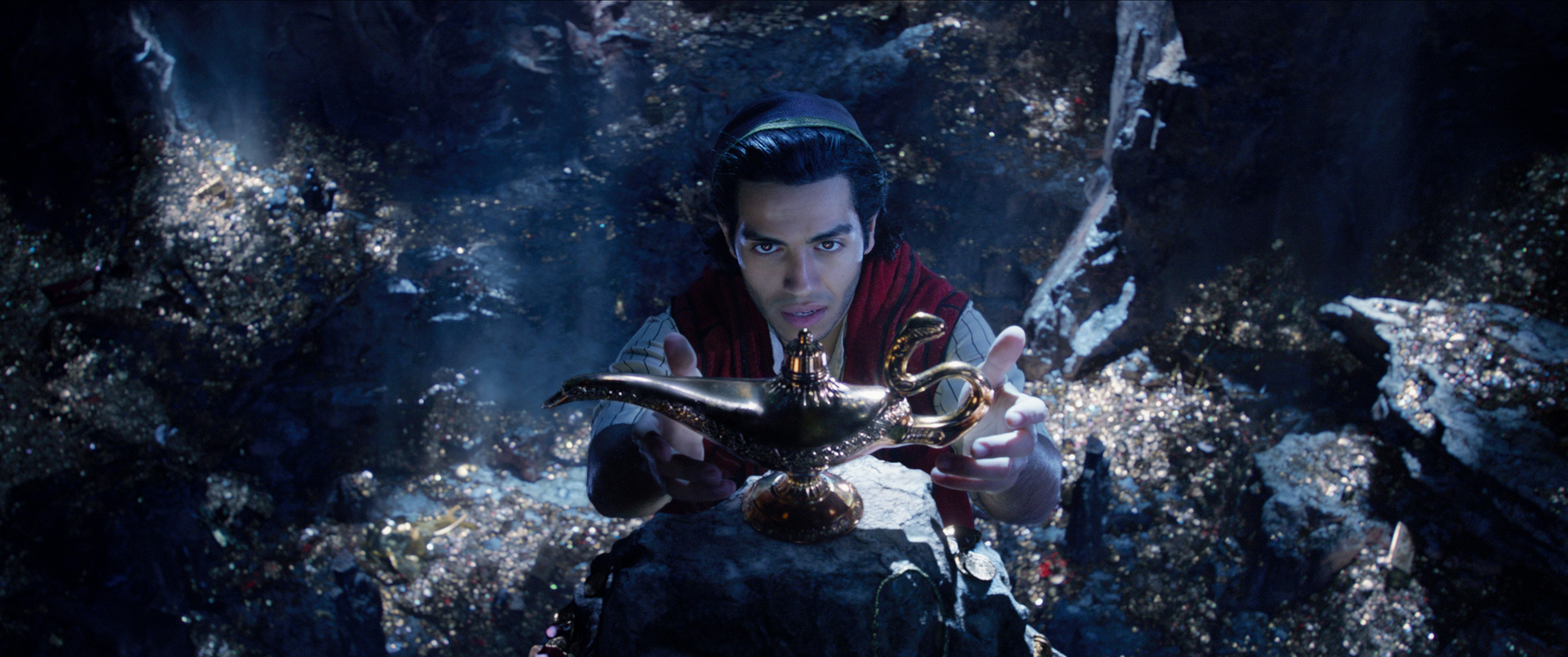 Kris Van de Sande
Guy Ritchie's Aladdin (2019)
Article
Review
May 22, 2019
As is the case with any of the Disney live-action remakes like Jungle Book, Beauty & The Beast and Dumbo, it's hard to separate the classic from the animation. For once I did not re-watch the original. It might be a few years since I last saw the movie, which I figured would give this movie the chance to stand on its own. That was until the singing started.
From the moment the lyrics to the iconic Arabian Nights left Will Smith's mouth (they took a cue from the musical version), the camera sweeps over Agrabah and reveals us a bustling world full of color and spices. We're dropped somewhere on the Silk Road, in a non- descriptive part of the Middle East. From that moment on, we follow the story of Aladdin (Mena Massoud), staying perhaps the most faithful to the animated classic of any of the remakes that we have seen lately.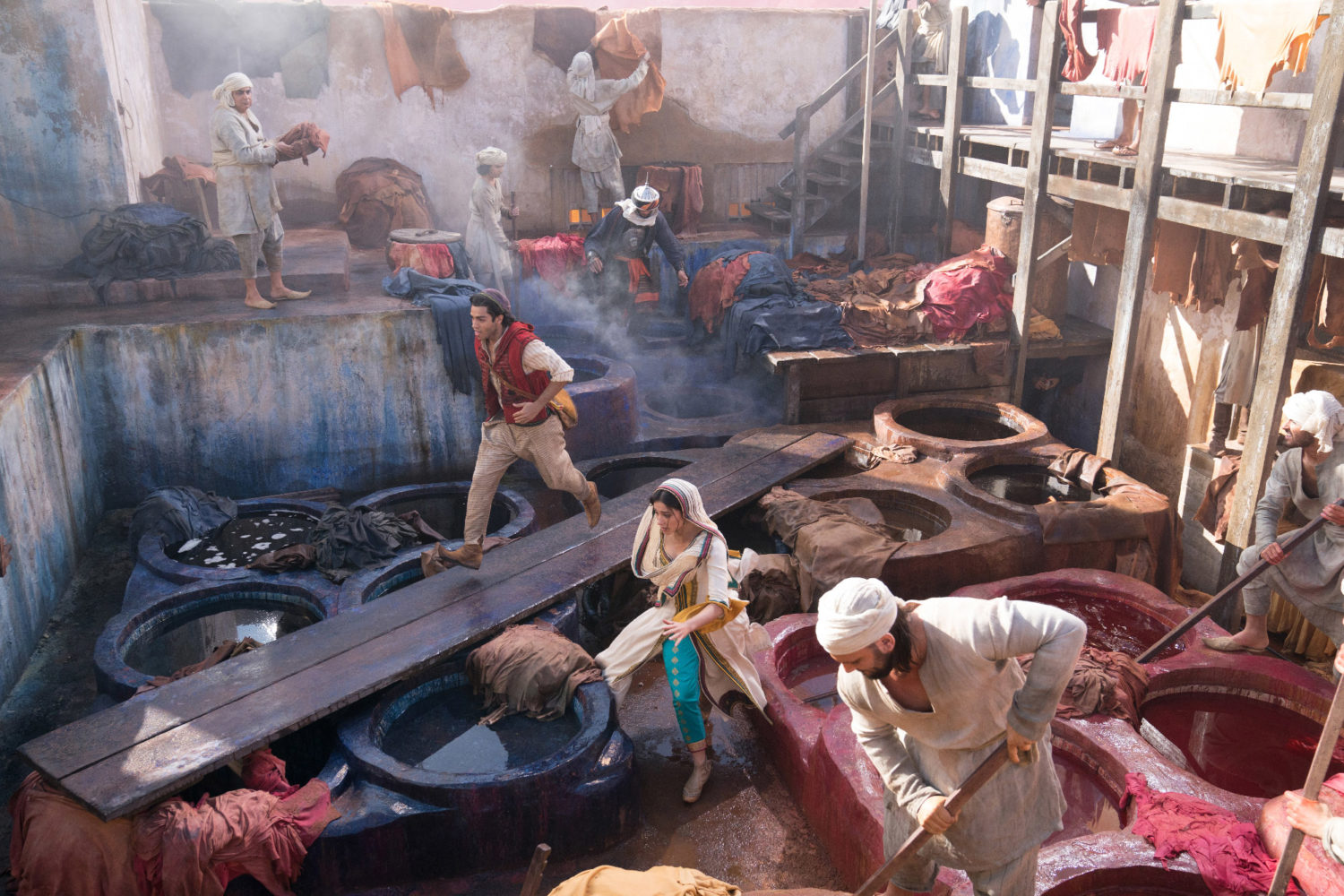 A tale as old as time, where a Boy meets a Princess (Naomi Scott), and things happen. Were if of course not for an incarnation of evil, Jafar (Marwan Kenzari), trying to get his way. You all know how the story goes, and before we know it we're in the cave of wonders where we meet Genie (Will Smith).
It's always great when Alan Menken returns to a project, this time bringing in Pasek and Paul, the songwriter duo from La La Land. The score sounds richer than ever, with a whole lot of extra Middle Eastern sounds and feeling.
The Fresh Prince of Agrabah
There's a whole lot of controversy about the casting, with especially Marwan Kenzari getting a lot of flack for just not the right person to portray Jafar. I'm glad to say that criticism is completely overrated. While the flamboyance from Jonathan Freeman's animated version is gone, Jafar is more sinister than ever, taking more cues from other villains like Hunchback's Frolo.
An extra ten points go to to Billy Magnussen, for expert comedic timing.
Abu, Iaago (Alan Tudyk) and Rajah return as animal sidekicks, but the CGI does stand out for these creatures. One day we will look upon this with the same feeling we have with Jumanji now, and it will not be pleasant.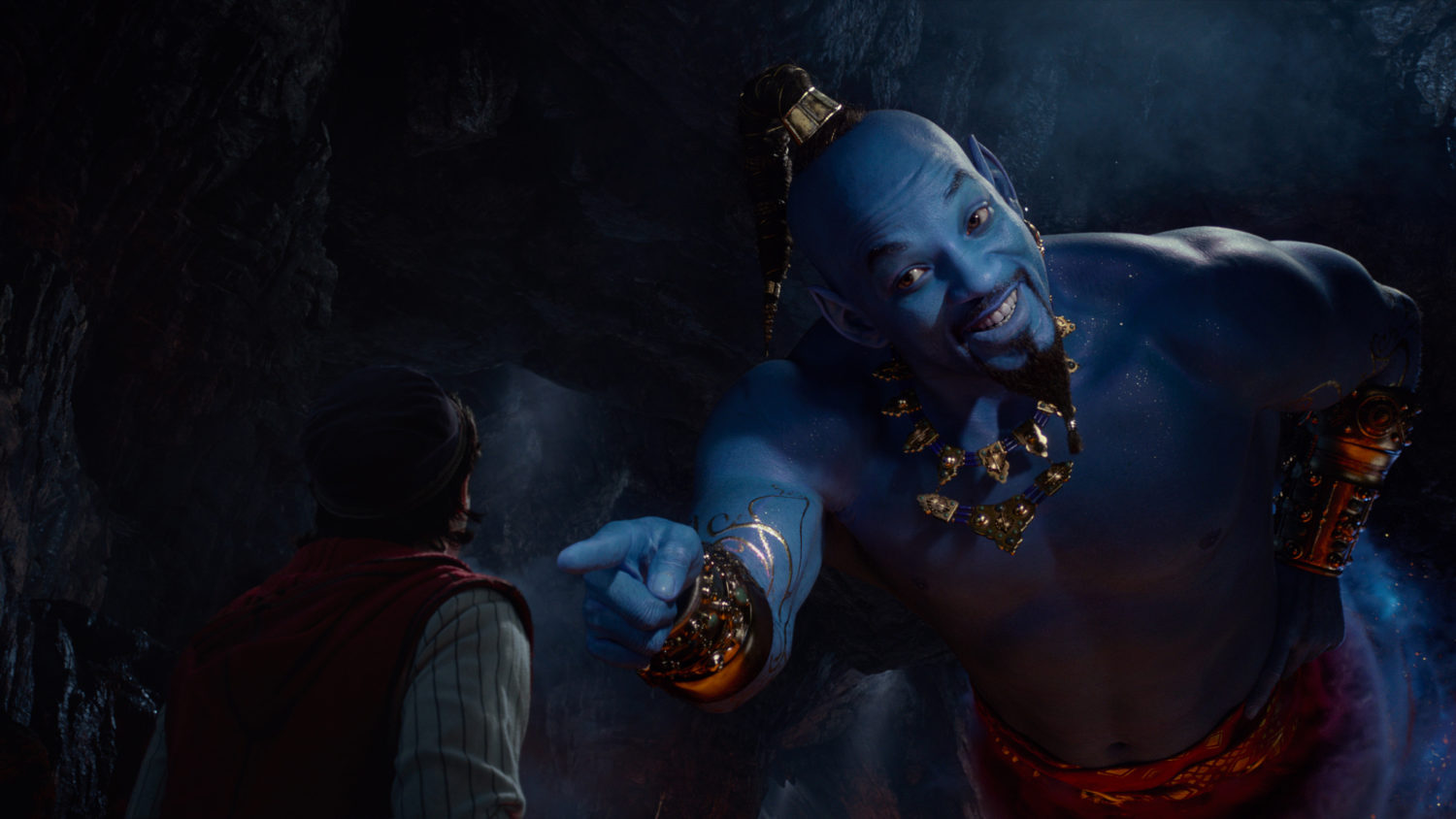 Same for Will Smith. He shines as Genie, with just the right mix of charisma, energy, power and pathos to portray such an interesting character. When Friend Like Me explodes over the screen it's a visual plethora that pays hommage to the sorely missed Robin Williams, with Smith making it completely his own, but I'm not sure if I'm a fan of that.
Don't get me wrong, I like hip-hop, but with the very rich history of music that can be found in the Middle East and Western Asia, a hip-hop break just feels out of place. It's almost as if Will Smith has a contractual obligation to put some rap in every movie. However, who else but Will Smith could have pulled off this role.
A new addition to the famous setlist is Speechless, empowering Jasmine as we never seen before, with Naomi Scott's amazing voice! In fact, one of the few changes to the story is righting wrongs that were made in the 90's, and we can only cheer to that. The song will be iconic in its own way, with the sequence a full musical number that feels as powerful, or even more, than Friend Like Me.
A diamond in the rough
With expanding the Aladdin universe from just Arabic to the Silk-Route area, including India, it almost feels obvious that they should take some cues from Bollywood, with exquisites dancing and choreography. It elevates already great songs to amazing set pieces.
Though we like the 'plussing' of the classic, in the big finale, there is some deviation that feels like unnecessary upping-the-ante, just for a pay-of that already is there.
Guy Ritchie turns an already energetic movie up to 12, where sometimes an 11 is already more than enough. However, he does put the bar for future remakes high. Aladdin is an absolute feast for ears and eyes, scoring a whole lof of physical and metaphorical high notes. See it, then see it again!