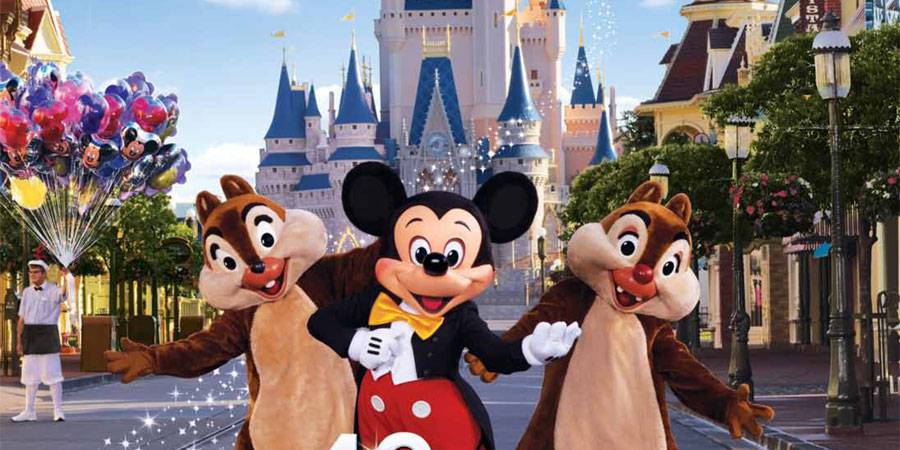 Kris Van de Sande
Fall issue of DISNEY TWENTY-THREE Magazine
July 27, 2011
Commemorating 40 Years of Walt Disney World. Disney Twenty-Three Magazine Fall issue hits stands August 2.
Special Issue Includes:
The Story of How Walt's Dream Destination Became a Reality
A Rare Glimpse into the Magic Kingdom's Underground Labyrinth
A Peek Back at Early Attractions
Plus an Exhilarating Hint of the Park's Future

BURBANK, Calif. – July 26, 2011 – The special fall issue of Disney twenty-three magazine, on stands August 2, is dedicated entirely to the 40th anniversary of Walt Disney World.
Readers are offered a look at how the resort was created, including revealing details behind the mysterious operation to acquire the vast expanse of Florida land needed to build Walt's "vacation kingdom of the world." With its nostalgic look back at attractions that have vanished but remain in the hearts of multiple generations, this commemorative issue also takes readers on an exclusive visit to the Magic Kingdom 's underground "city." Readers are privy to a host of little-known facts that contribute to Walt Disney World's remarkable history and give the Florida theme park its unique identity. An illuminating all-encompassing interview with Imagineering dynamo Eric Jacobson rounds out the issue, as he tours the Magic Kingdom with Disney twenty-three, pointing out some of his park favorites and giving readers a preview of the new, expanded Fantasyland.
In addition to the look back at the excitement leading up to the spectacular opening of the Walt Disney World Resort in October 1971, Disney twenty-three's fall issue includes an intimate, never-before-told portrait of Walt's brother Roy, by his grandson Roy P. Disney. Roy O. was the executive responsible for making sure that the park opened on time… and on budget.
And there's more in the autumn issue of Disney twenty-three:
WE SAY IT'S DISNEY!: Bob Foster played a key role in the acquisition of the land that would become Walt Disney World. With Bob's insights and recollections, Disney archivist Steven Vagnini takes us back to the twinkle in Walt's eye that eventually became a reality.
REMEMBERING 1971: Disney twenty-three relives the historic events leading up to that unforgettable day in October when Walt Disney World welcomed its first guests.
MAKIN' MEMORIES: From The ExtraTERRORestrial Alien Encounter to Kitchen Kabaret, the Magic Kingdom and Epcot have been home to countless attractions that left guests with the warm fuzzies. Here are some of Disney twenty-three's all-time favorites.
IN A CLASS BY HERSELF: Readers are welcomed aboard Empress Lilly, the Disney Village Marketplace riverboat that served up culinary delights from 1977 to 1995. Readers are even given the exclusive secret recipe for the Chicken Crepes Lilly that became so popular on the floating attraction.
40 THINGS (YOU JUST MIGHT NOT KNOW!) ABOUT WALT DISNEY WORLD: Even the most avid Disney fan might be surprised by the trivia uncovered about Walt Disney World in this feature. The parks are filled with vibrant history and little-known gems.
To become a D23 Member, and learn more about membership and the fall issue of Disney twenty-three, visit www.disney.com/D23.
Beginning August 2, Disney twenty-three is available at select retail locations for $15.95.
About D23
The name "D23" pays homage to the wonder and excitement that began in 1923 when Walt Disney opened his fledgling studio in Hollywood . D23 is the first official community for fans in Disney's 88-year history. D23 gives its members a greater connection to the entire world of Disney by placing them in the middle of the magic through its quarterly publication, Disney twenty-three; a rich website at www.disney.com/D23; a collectibles line, the Walt Disney Archives Collection; and special events for D23 Members throughout the year. Fans can join D23 at www.Disney.com/D23, select shops at Disneyland® Resort and Walt Disney World® Resort and www.DisneyStore.com.