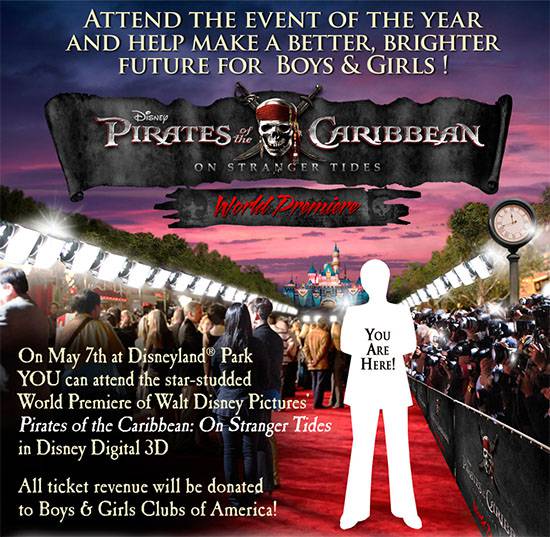 Kris Van de Sande
On Stranger Tides World Premiere
April 5, 2011
Today Disney announced Disneyland will once again host the World Premiere of a Pirates of the Caribbean movie. On Stranger Tides will premiere May 7.
"Disneyland park will make history on May 7 when we host the first-ever 3D outdoor film premiere of "Pirates of the Caribbean: On Stranger Tides" to benefit Boys & Girls Clubs of America. All of the film's stars are expected to attend along with many more Hollywood celebrities.
The Walt Disney Company is hosting the gala event and funds raised from ticket sales will go directly to Boys & Girls Clubs of America. The mission of Boys & Girls Clubs of America is to enable all young people, especially those who need it most, to reach their full potential as productive, caring, responsible citizens.
Individual tickets for the premiere event are priced at $1,000 and are now available for purchase at www.piratespremiere.com."
For more information please read the Disney Parks Blog post.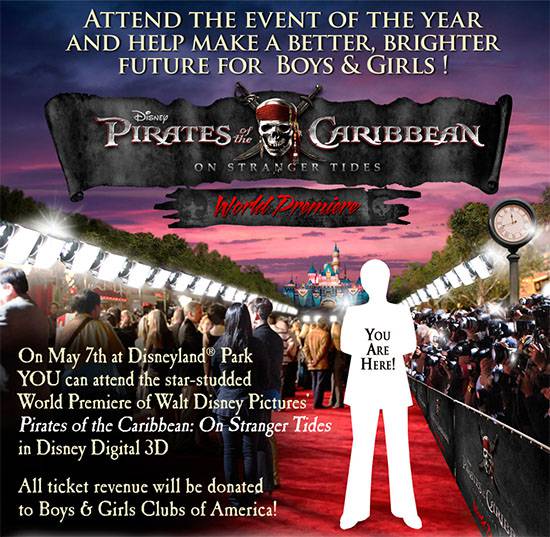 Image © Disney