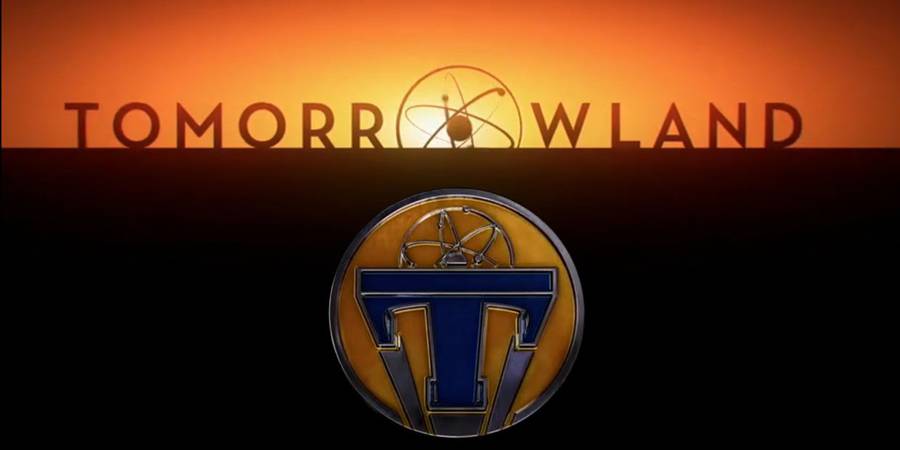 Brian Curran
Tomorrowland Lands on Blu-Ray
October 13, 2015
What if you knew the fate of the world? Would you try to change it? Or would you let it come to an end? Those are the questions asked in Walt Disney Studios' TOMORROWLAND, which lands onto Blu Ray and digital downloads on Tuesday, October 14th. The film itself was not a blockbuster smash like many of director Brad Bird's more recent efforts (Mission Impossible: Ghost Protocol, Ratatouille, The Incredibles), but it's a film that has its heart in the right place and may become a fan favorite much like his first film The Iron Giant has become.
TOMORROWLAND tells the story of Frank Walker (George Clooney), an optimist who grew up with the ideology to never give up, but now in his later years, seemed to have done just that: give up. That is until an optimistic teenager comes to his door. Casey (Britt Robertson), is introduced to Frank by Athena (Raffey Cassidy), an Audio Animatronic Robot designed to find dreamers who don't give up. Much of the film is setting up the worlds surrounding this unlikely trio but once they do it finally gets moving. Together they must fight against all odds and convince the powers that be in Tomorrowland that the world doesn't need end as they have predicted.
The film also stars Tim McGraw and Hugh Laurie.
There's a plethora of bonus features included on the Tomorrowland Blu Ray, but unfortunately there's a plethora of clips you won't find either. Youtube will be your source for much of those other extras but the rest are listed below:
EXCLUSIVE BONUS
Deleted Scene with Filmmaker Introduction – Frank Walker, Age 10 (5:30) – An alternate beginning of the film shows young Frank Walker building his jet pack unsuccessfully.
Deleted Scene with Filmmaker Introduction – Great Big Beautiful World's Fair (2:20) – More footage from the World's Fair.
Brad Bird Production Diaries: Diary Entry #2 – Tomorrowland vs The Weather (2:07) – Bad weather plagued the production more than a few occasions.
SHORTS
Animated Short: The Origins of Plus Ultra (3:37) – A hand drawn-animated segment by Pixar that was meant to be in the film.
BEYOND THE STORY
Remembering the Future: A Personal Journey Through Tomorrowland With Brad Bird (7:10) – This might be my favorite bonus feature from the extras.
Blast From the Past Commercial (0:40) – A fake ad for the Black From the Past collectibles shop.
BEHIND THE SCENES
Brad Bird Production Diaries: Diary Entry #1 – The First Day (1:47)
Brad Bird Production Diaries: Diary Entry #3 – NASA (2:46)
BONUS SCENES
Deleted Scene with Filmmaker Introduction – As Originally Written: Casey the Downer (7:33)
Deleted Scene with Filmmaker Introduction – Doomsday Living Room (4:33) – The Newton family was a lot larger in this deleted scene.
Deleted Scene with Filmmaker Introduction – Young Casey vs The Volcano (2:45)
Deleted Scene with Filmmaker Introduction – Joking on the Eiffel Tower (2:22)
Deleted Scene with Filmmaker Introduction – What Happened to Tomorrowland (3:00) – An extended scene gives us more explanation behind the current state of Tomorrowland.
Deleted Scene with Filmmaker Introduction – What is Tomorrowland? (4:17) – A longer scene inside Blast From the Past.
CAST & CREW
Casting Tomorrowland (7:26)
The World of Tomorrow Science Hour – Hosted by Futurologist David Nix (5:08) – My least favorite bonus feature shows Hugh Laurie as a very negative TV host from the old days.
MUSIC & MORE
A Great Big Beautiful Scoring Session (6:02) – Second favorite bonus scene shows composer Michael Giacchino doing what he does and with a special guest by song writer Richard Sherman.
TOMROROWLAND tries very hard to be an incredible movie and there really is so much greatness present here, but the film also falls flat in places it shouldn't. The framing device at the beginning awkwardly begins the film, but we soon forget when we become so enthralled with young Frank Walker's journey. We want to see more but we are abruptly pulled away to meet Casey's character. All of the film is wonderfully shot and beautifully performed by all the actors, so it's a shame that the film's script doesn't soar as well as it should have. Still, there are powerfully moving moments and I have grown an emotional attachment to the film. Not all of it works but it deserves to be seen and enjoyed and remembered. Very few films attempt a message of optimism and Tomorrowland does.
FEATURE RUN TIME: Approximately 130 min.
RATING: Feature Film: PG in U.S.; PG in CE; G in CF
ASPECT RATIO: Blu-ray Feature Film = 1080p High Definition / 2.20:1 DVD Feature Film = 2.20:1
AUDIO: Blu-ray = 7.1 DTS DVD = 5.1 Dolby
LANGUAGES: English, French & Spanish
SUBTITLES: English SDH, French & Spanish