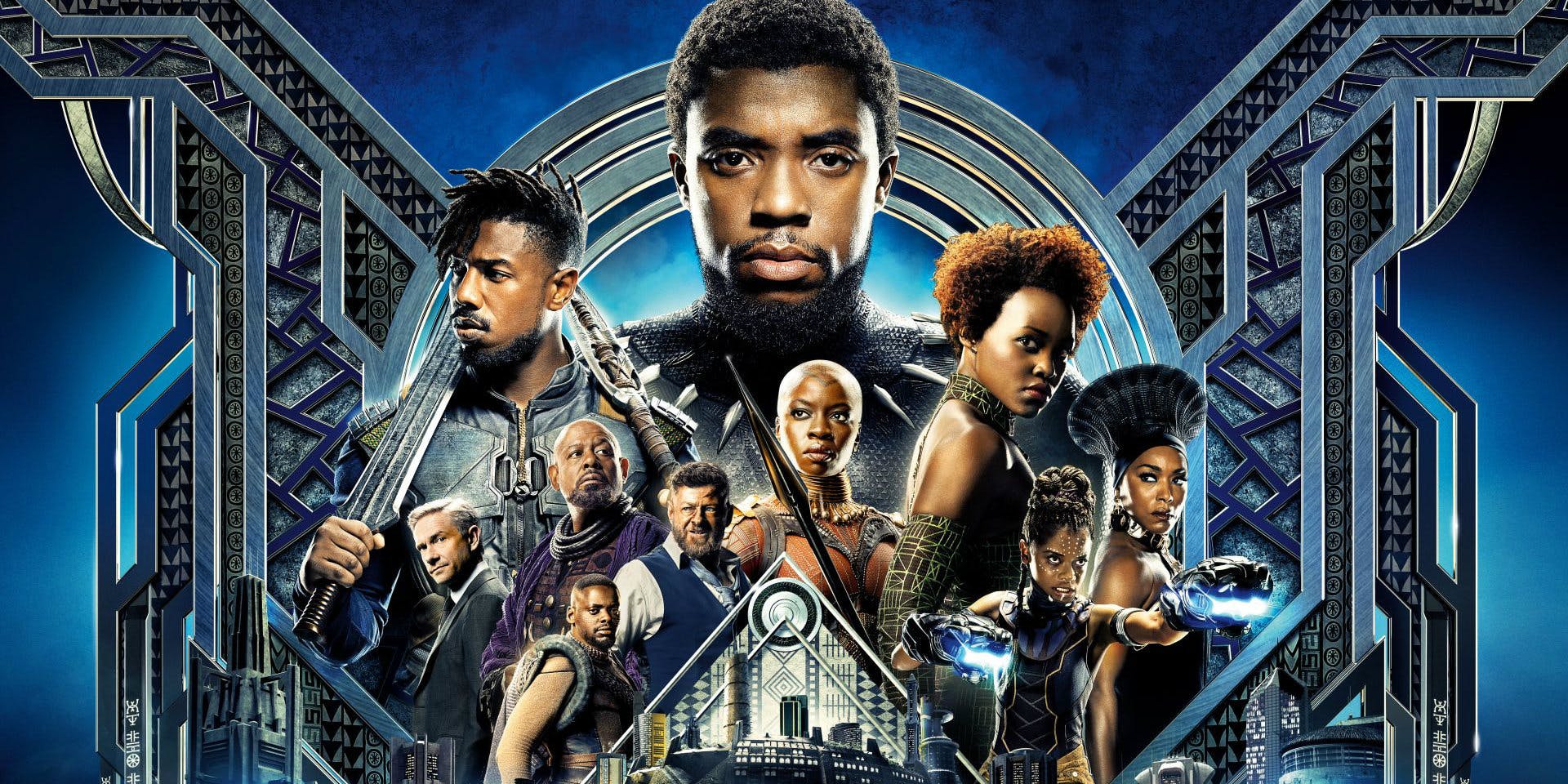 David Yeh
Review: Marvel's 'Black Panther' Delivers
Article
Review
February 15, 2018
It's incredible to imagine how far the Marvel Cinematic Universe has gone in only a decade. Where in the past, a ten years might get you a single trilogy with years of waiting along the way, but Marvel Studios has churned out eighteen films, all of which have been pretty huge successes with more films still to come. That's no easy feat and it's probably why many have wondered why it was taking so long to get at least one film with a black lead. With 'Black Panther' starring Chadwick Boseman in the title role, hopefully the wait was worth it. Directed by Ryan Coogler (Fruitvale Station, Creed) and written by Coogler & Joe Robert Cole, Black Panther is a film unlike anything we have ever seen and the world will be better for it.
For anyone wondering if you need to have seen all seventeen previous films from the MCU before diving in, it would certainly help, but as a stand-alone film that also provides a lot of origin and background, the film does well enough filling you in with the essentials. If you need a quick catch-up, Avengers: Age of Ultron introduces us to the nation of Wakanda and the villainous Ulysses Klau (Andy Serkis). Captain America: Civil War introduces us to the Black Panther (or T'Challa) himself, along with the reasons why he's returning home to Wakanda, the fictitious African nation hidden from the real world, ripe with scientific and technological advancements we could only dream of.
Black Panther is indeed a great film, and an important one. The film is a big budget action vehicle that is essential to the continuing story of The Avengers, but also a great 'origin' story with dominantly African faces in front of the camera as well as behind. And on top of that, three strong and positive leading women to carry the film. Lupita Nyong'o as Nakia, Danai Gurira as Okoye, and Letitia Wright as Shuri all shine in their roles and command the screen whenever they're in it. In fact, the entire cast is really fantastic. Andy Serkis does a great job as the menacing Klau. Martin Freeman reprises his role as Agent Ross in a much beefier role than would be expected, and Michael B. Jordan plays an outsider with a real axe to grind with King T'Challa (Black Panther).
If there is one complaint about the film, it might be that Michel B. Jordan's character of Erik Killmonger felt a bit rushed once he gets going, and he does suffer just a tad like many Marvel villains of being almost a mirror image of our hero. But at a running time of 2 hours and 15 minutes, it is more understandable and a minor gripe when you account for all the thrilling action scenes contained in this film, and my God, there are plenty.
Black Panther is one powerful ride; a ride with a distinct vision and voice and doesn't hold back. That is perhaps the most unique thing about it. It's also what makes it the most exhilarating and refreshing.
Grade: A