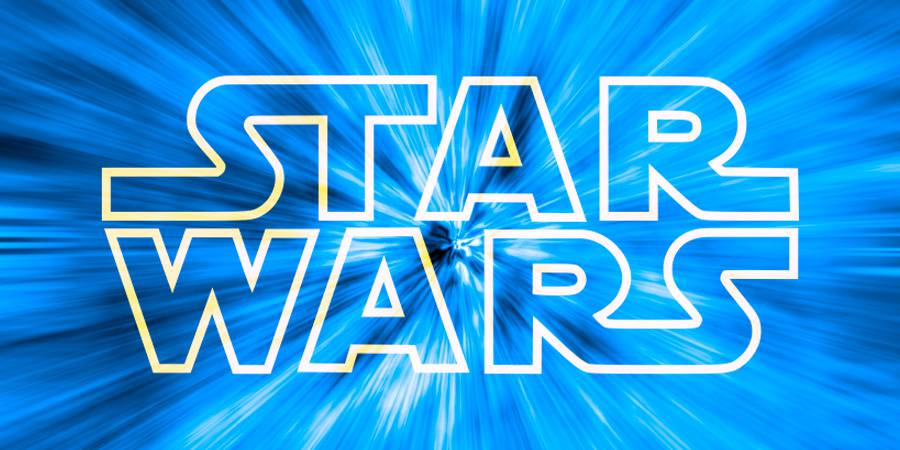 Kris Van de Sande
Star Wars Rebels
May 20, 2013
Disney & Lucasfilm announced production has begun on an all-new animated television series set between Episode III and IV ! Star Wars Rebels, is scheduled to premiere in the fall of 2014 as a one-hour special telecast on Disney Channel. Star Wars: The Clone Wars Supervising Director Dave Filoni will serve as Executive Producer of the new series. Screenwriter/producer Simon Kinberg is an executive producer on Star Wars Rebels and will write the premiere episode.
Press Release:
STAR WARS REBELS
NEW STAR WARS ANIMATED TELEVISION SERIES
BEGINS PRODUCTION FOR 2014 PREMIERE
ON DISNEY XD CHANNELS AROUND THE WORLD
–Special Event Telecast to First Air on Disney Channel —
Production has begun on Star Wars Rebels, an exciting, all-new animated television series based on one of the greatest entertainment franchises of all time. Scheduled to premiere in fall 2014 as a one-hour special telecast on Disney Channel, it will be followed by a series on Disney XD channels around the world.
Leading the development of the series is a creative team of exceptional talent. Screenwriter/producer Simon Kinberg (X-Men: First Class, Sherlock Holmes, Mr. & Mrs. Smith) is an executive producer on Star Wars Rebels and will write the premiere episode. He is joined by Dave Filoni as executive producer, who served as supervising director of the ®Emmy nominated Star Wars: The Clone Wars since 2008. Executive producer Greg Weisman brings with him a wealth of animation experience with credits such as Young Justice, The Spectacular Spider-Man and Gargoyles.
Gary Marsh, president and chief creative officer, Disney Channels Worldwide, said, "The entire team at Lucasfilm has provided extraordinary creativity and innovation for over three decades, and we're thrilled to be bringing the expansive and imaginative world of Star Wars to Disney XD's viewers."
"I couldn't be more excited to explore new corners of the Star Wars universe," said Kathleen Kennedy, president, Lucasfilm. "I think Star Wars Rebels will capture the look, feel and fun that both kids and their parents love about Star Wars."
The action-filled series is set between the events of Episode III and IV – an era spanning almost two decades never-before explored on-screen. Star Wars Rebels takes place in a time where the Empire is securing its grip on the galaxy and hunting down the last of the Jedi Knights as a fledgling rebellion against the Empire is taking shape. Details about the show are a closely guarded secret at this point.
Star Wars Rebels will be produced by Lucasfilm Animation, featuring many of the key talents that made Star Wars: The Clone Wars. Fans attending Star Wars Celebration Europe (http://www.starwarscelebration.eu/) will be the first to get an exclusive look at the new series. Casting will be announced at a later date. More information about this developing project will be found on www.StarWars.com and on Facebook at facebook.com/starwarsrebels.
For 2012, Disney Channel U.S. was #1 among Kids 2-11, Kids 6-11 and Tweens 9-14 in Total Day measurements and #1 in Primetime among Kids 6-11 and Tweens 9-14. Disney XD delivered yearly ratings records in 2012 across both Total Day and Primetime in Total Viewers and all key kid and boy demographics.
In the Disney Channels Worldwide portfolio, there are 42 Disney Channels and 26 Disney XD channels, in over 20 languages, reaching hundreds of millions of viewers around the globe. Disney Channels Worldwide is part of the Disney/ABC Television Group.
About Lucasfilm Ltd.
Lucasfilm Ltd., a wholly owned subsidiary of The Walt Disney Company, is a global leader in film, television and digital entertainment production. In addition to its motion-picture and television production, the company's activities include visual effects and audio post-production, cutting-edge digital animation, interactive entertainment software, and the management of the global merchandising activities for its entertainment properties including the legendary STAR WARS and INDIANA JONES franchises. Lucasfilm Ltd. is headquartered in northern California.
Lucasfilm, the Lucasfilm logo, STAR WARS and related properties are trademarks and/or copyrights, in the United States and other countries, of Lucasfilm Ltd. and/or its affiliates. TM & © 2013 Lucasfilm Ltd. All rights reserved. All other trademarks and trade names are properties of their respective owners.