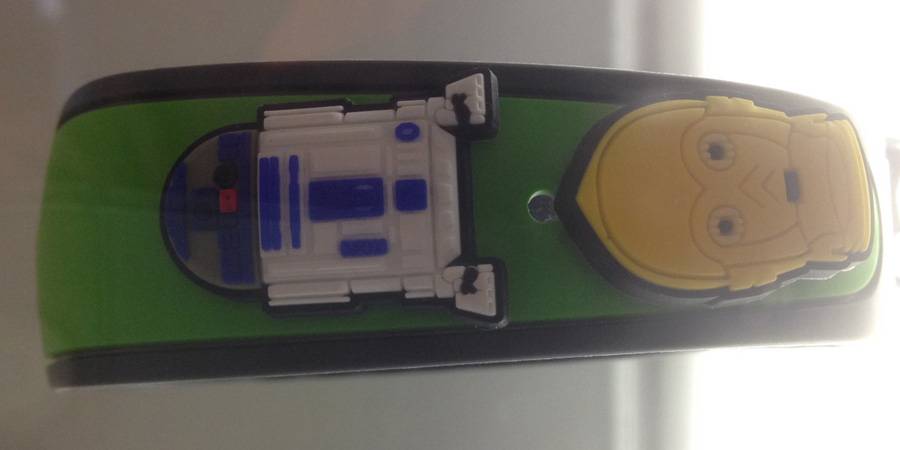 Brian Curran
Star Wars MagicBandits at WDW
January 7, 2015
If you've made a trip to Walt Disney World recently, you may have seen or received a swanky Magic Band, designed to make your park experience smoother and easier. The Magic Band can serve as your hotel room key if staying at a Disney Resort, your park admission, Fast Pass tickets, and Credit Card. Guests who stay on Walt Disney World Resort property all receive a Magic Band free of charge, but doesn't it just feel wrong to not spend more than you should?
Lucky for you, Disney has created two sets of Magic Bandits and a MagicSlider. These accessories can set yourself away from the pack. Bored with plain blue? The R2-D2 MagicSlider or other Magic Bandits will make your resort experience a little more colorful, if not more fun.
The Magic Band will eventually make its way to Disneyland Resort as well but accessories may vary when that eventually happens. If you want to get your Star Wars Bandits and Slider early, the Disney Store has them and other varieties available for purchase.
Star Wars Galactic Empire MagicBandits set