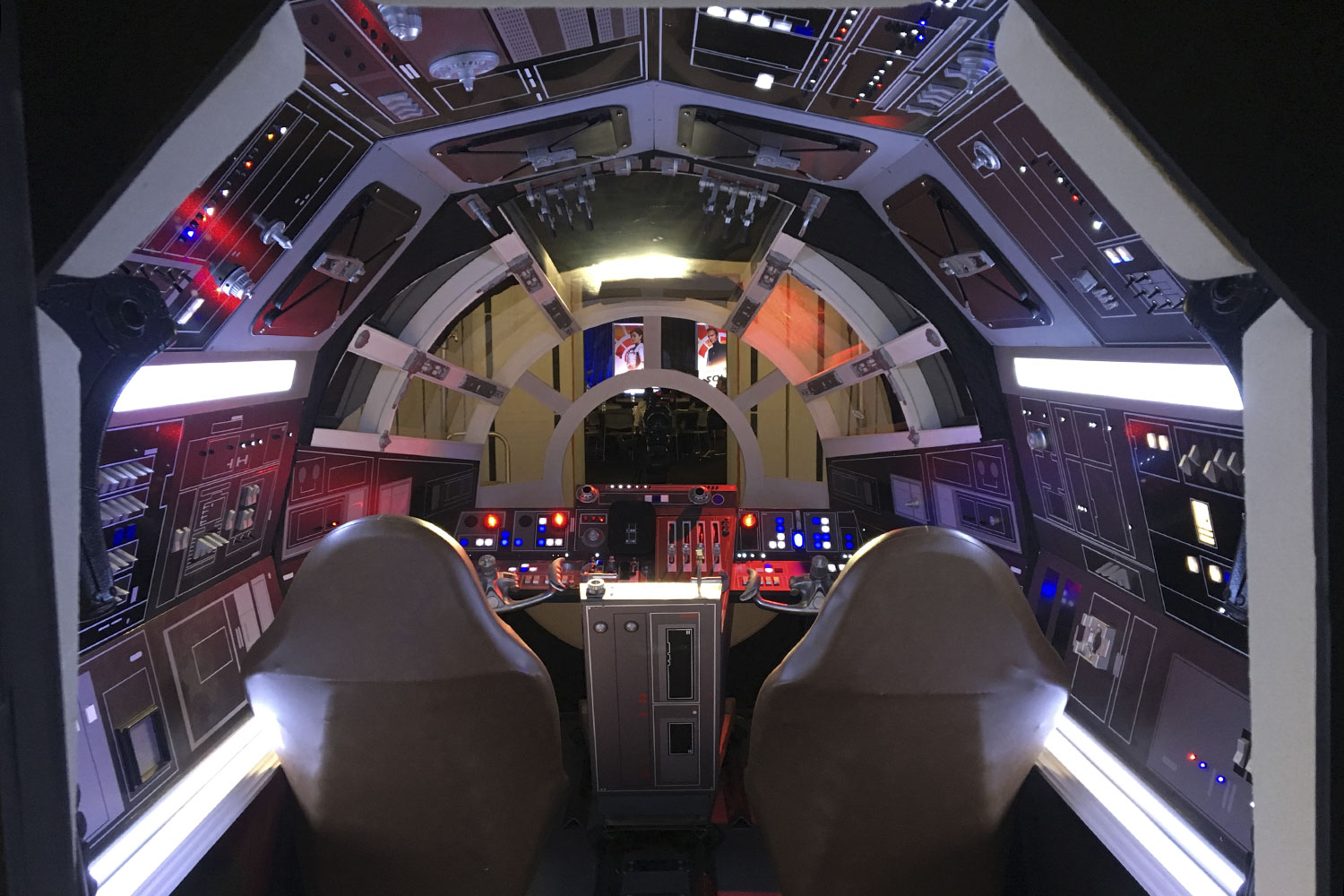 David Yeh
A Look Inside The Millennium Falcon Experience
May 18, 2018
She's got it where it counts, Kid. The traveling Millennium Falcon experience hasn't visited nearly enough locations but it is quite the opportunity if you have the chance to do it. Created by BCD (Belgium Costume Designers) along with help from Lucasfilm and the plans from Pinewood Studios, the life size interior replica is quite something to behold. On the outside, it consists of three 40-ft shipping containers, but put them together and you have a walk-through that is hard to walk away from. The Falcon will pop-up at Salt Lake City Megaplex this weekend before its final stop at the Alamo Drafthouse Cinema in Littleton, CO for opening weekend of SOLO: A STAR WARS STORY. Wookiee not included.
We were fortunate enough to take a look inside the replica Millennium Falcon when it was housed in a super secret location in Los Angeles. The set consists of the iconic cockpit, holochess table, and Lando's bar area.
The cockpit is just a touch smaller than the real thing, at 80% scale, but still roomy enough for four guests.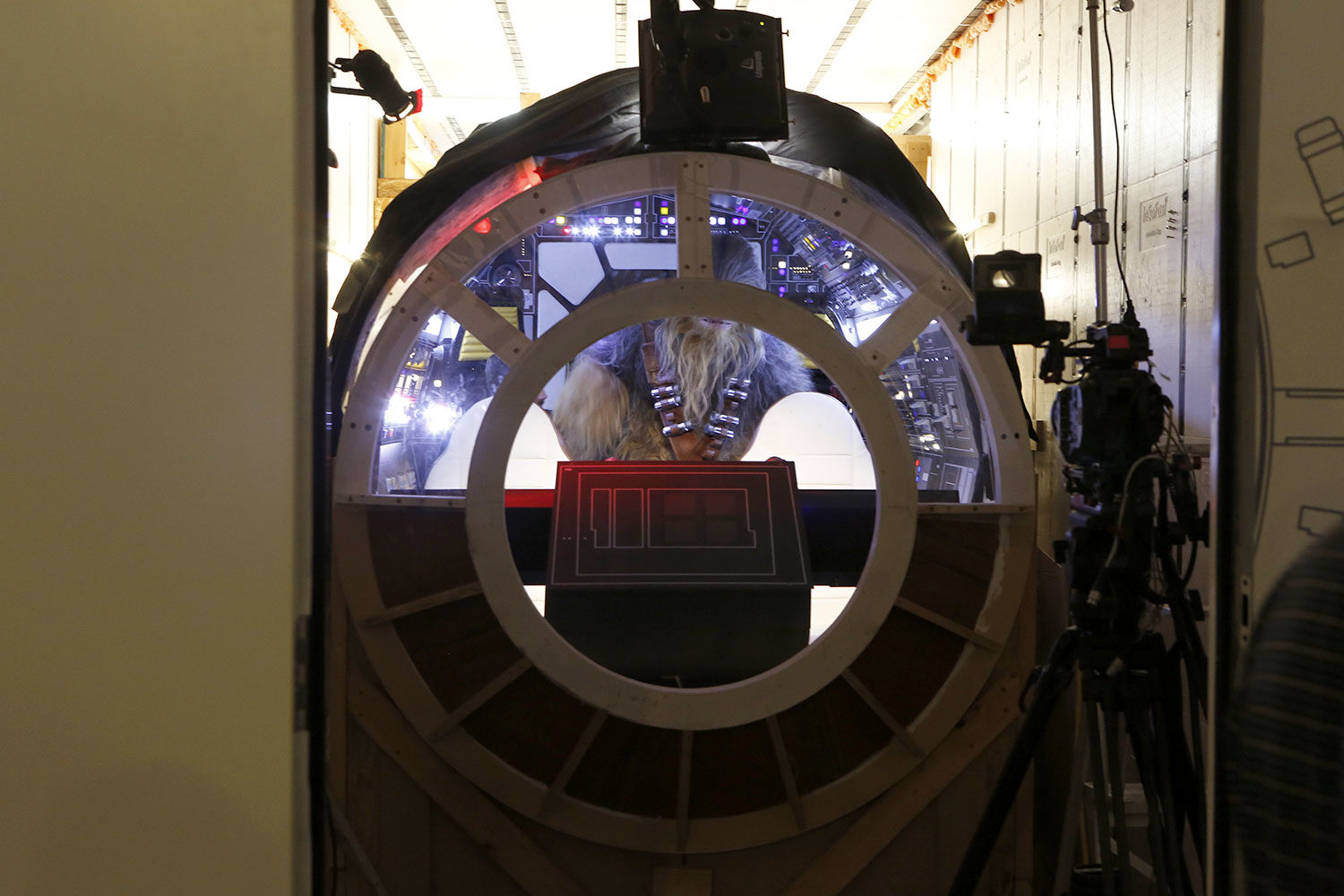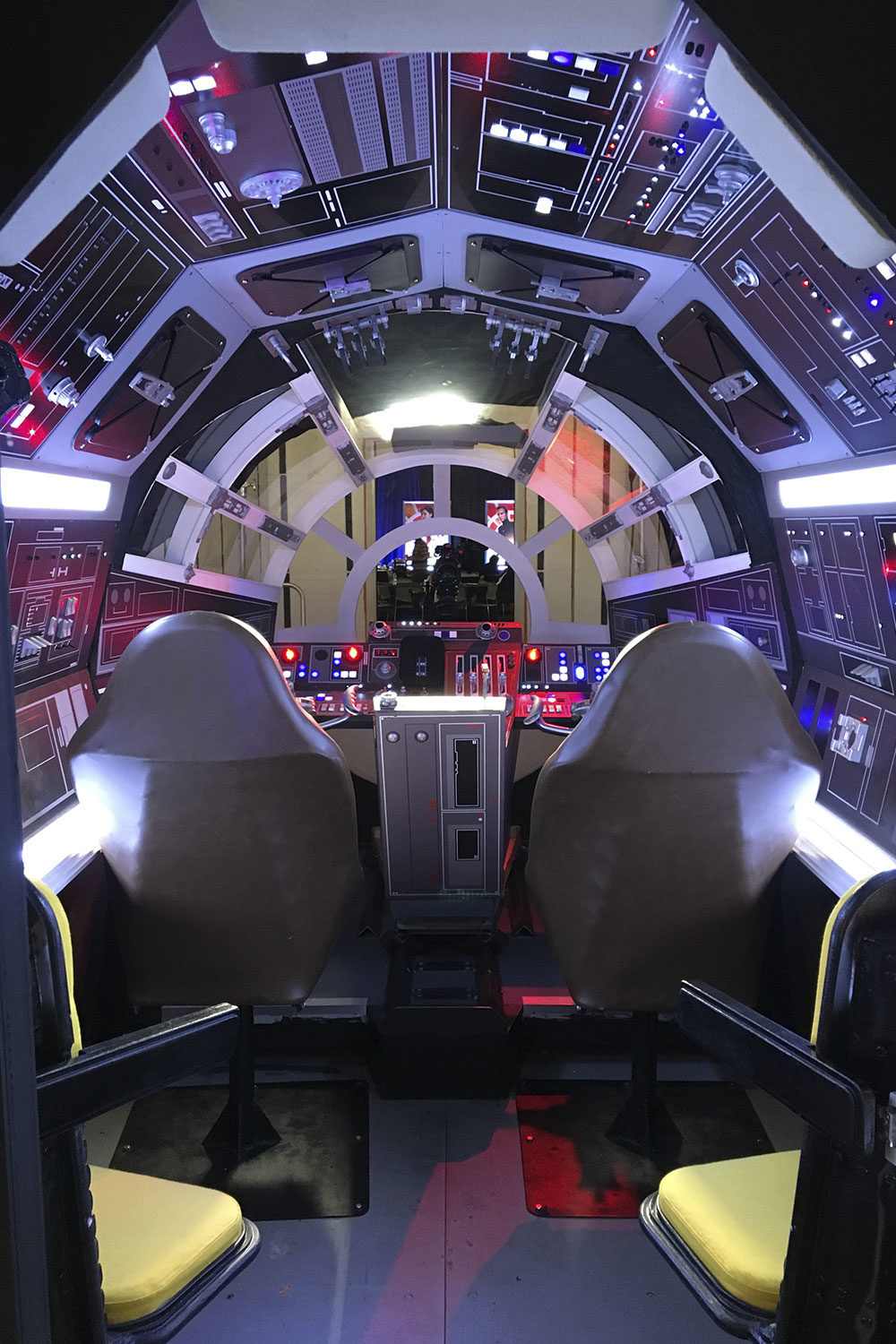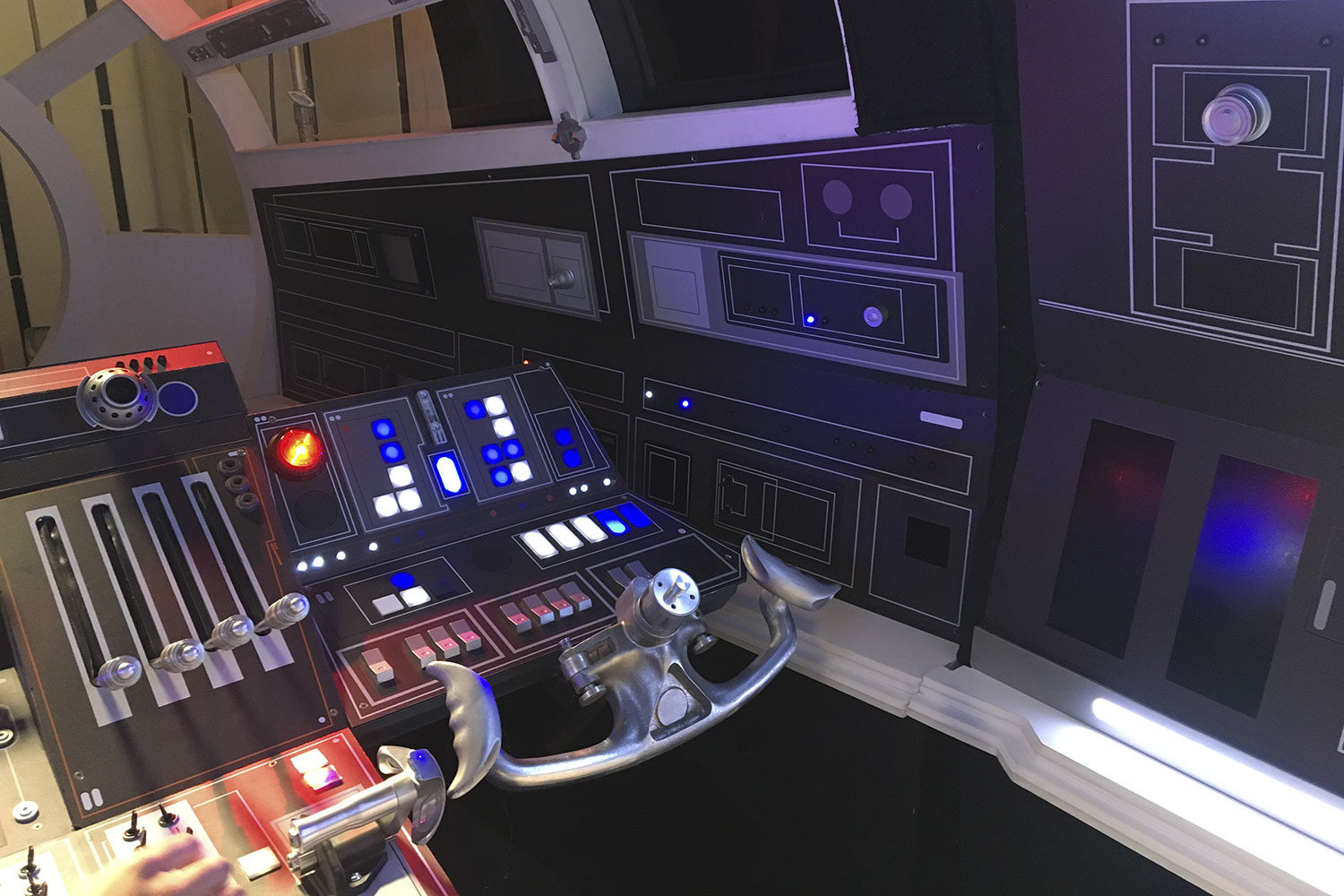 Right past the cockpit is the Dejarik Holochess table.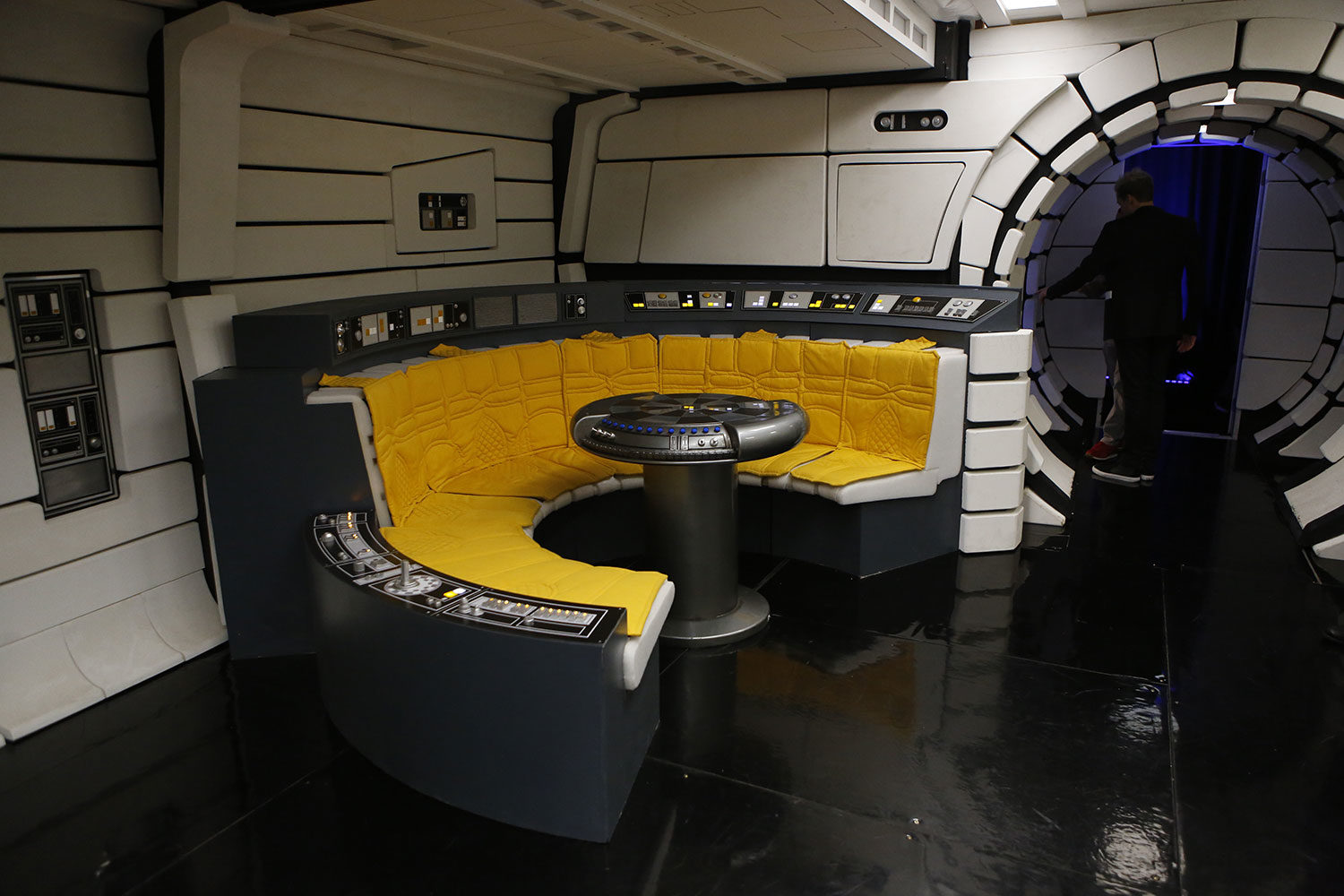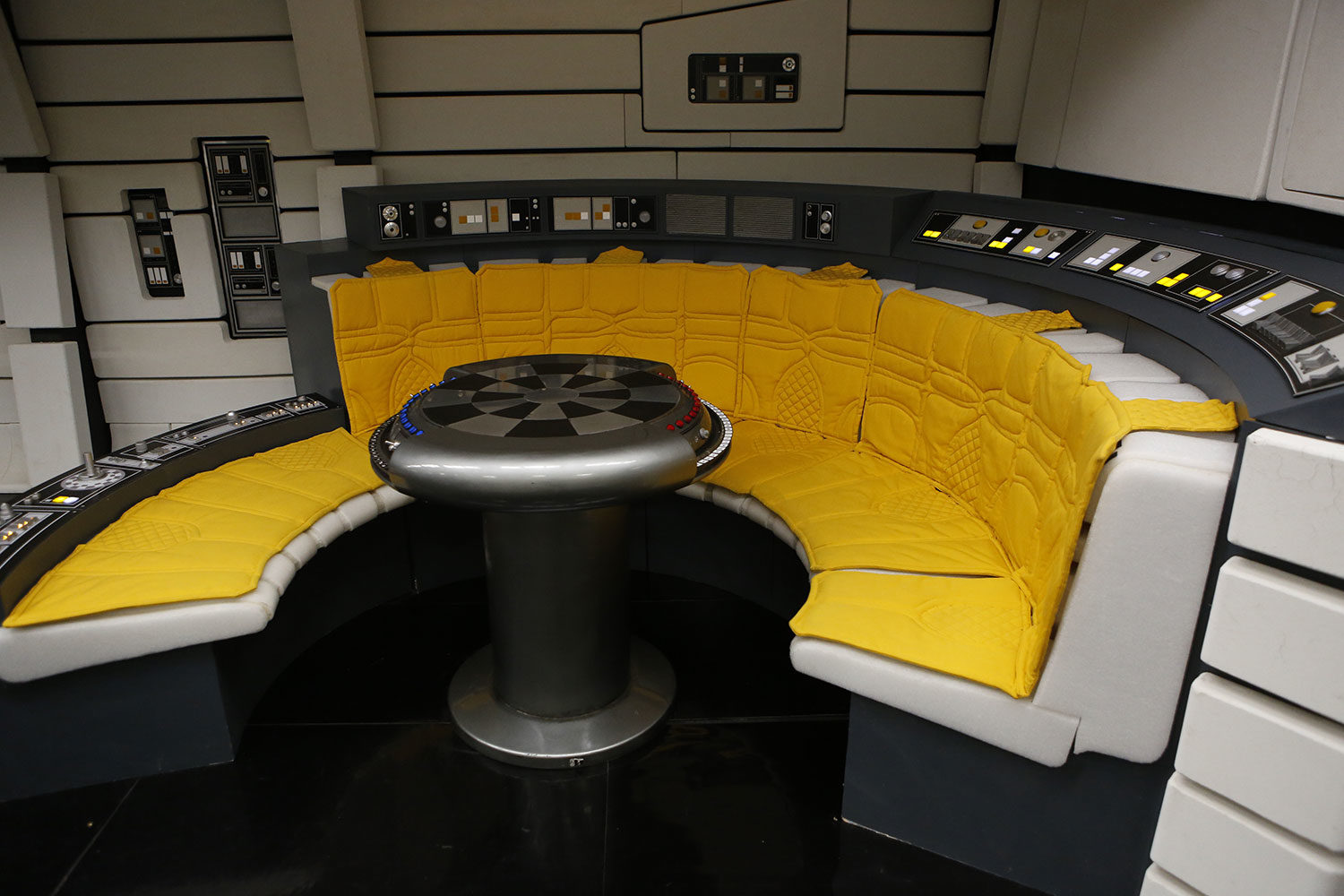 Our Funko POPs make decent stand-ins for Holochess pieces…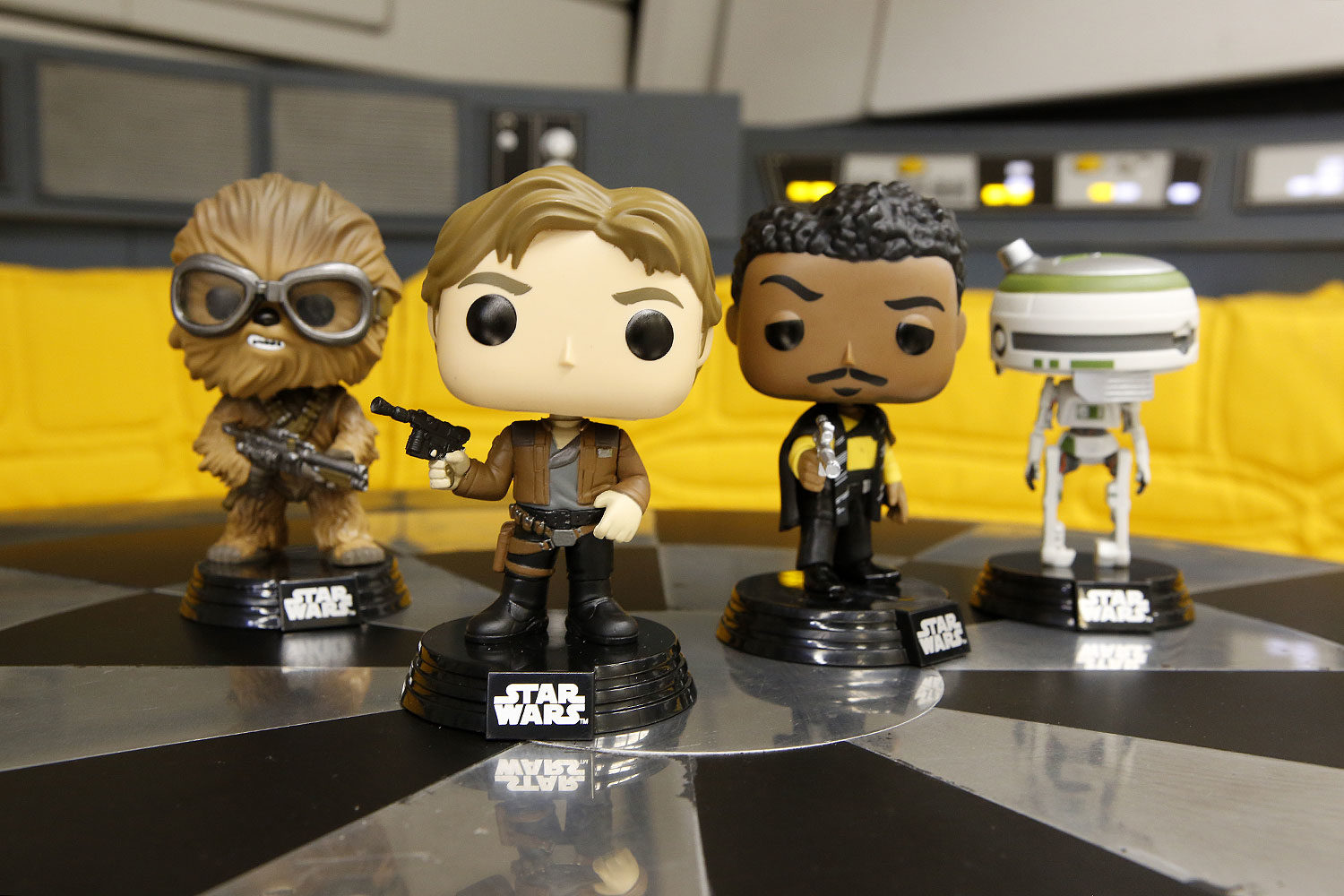 Next up is Lando's bar area, created entirely from viewing Donald Glover's tour around the Millennium Falcon video. That's impressive!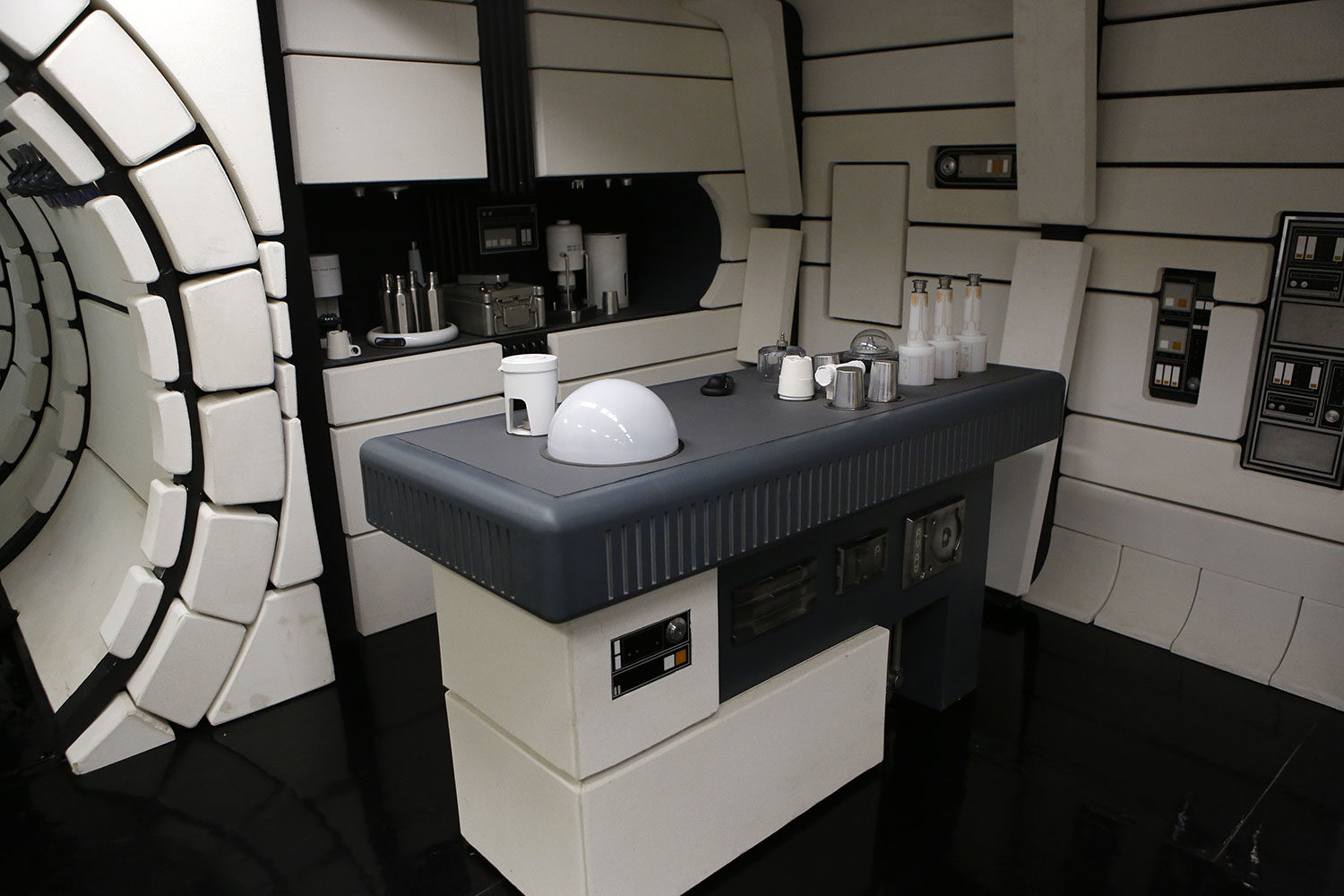 Hello, what have we here?
For those near Salt Lake City or Littleton, your chances to see the Millennium Falcon is here! Head to Salt Lake City Megaplex 20 at Jordan Commons, May 18-20, and the last stop is Colorado at the Denver Alamo Drafthouse Cinema Littleton, May 25-27.
SOLO: A STAR WARS STORY hits theaters May 25.
Photography by David Yeh