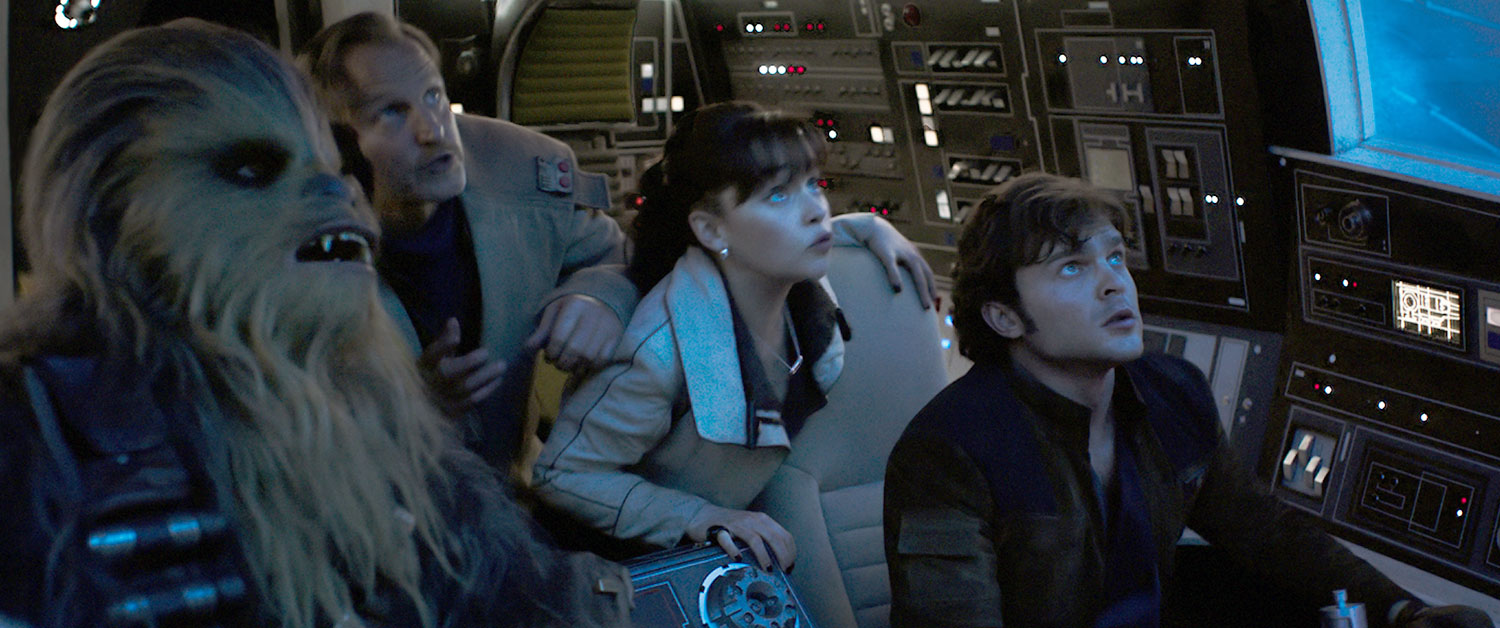 David Yeh
Film Review: SOLO Delivers
Article
Review
May 15, 2018
(SPOILER FREE REVIEW) — When the world was first introduced to Han Solo in the original 1977 Star Wars, we met a character that was confident and yet already jaded about the galaxy. Sarcastic in tone, we immediately understood who this scoundrel was. What we didn't get was how he got there. And while many fans argued that the story wasn't needed, Lucasfilm's latest entry into the Star Wars galaxy attempts to address just some of that backstory, and I'm glad we have it. SOLO: A STAR WARS STORY, with a release date of May 25, marks the fourth film since the Walt Disney Company acquired Lucasfilm, but it's only the second to be categorized under 'A Star Wars Story'. And ultimately, this is finally the 'Star Wars Story' that doesn't require the other Star Wars to fully enjoy, and that's really refreshing. Of course prior Star Wars knowledge certainly helps, but this is a film that knows exactly what it is and delivers. While Rogue One was the first to not rely heavily on Jedi and Sith characters, this is the Star Wars film that abandons The Force (or "hokey religions") altogether.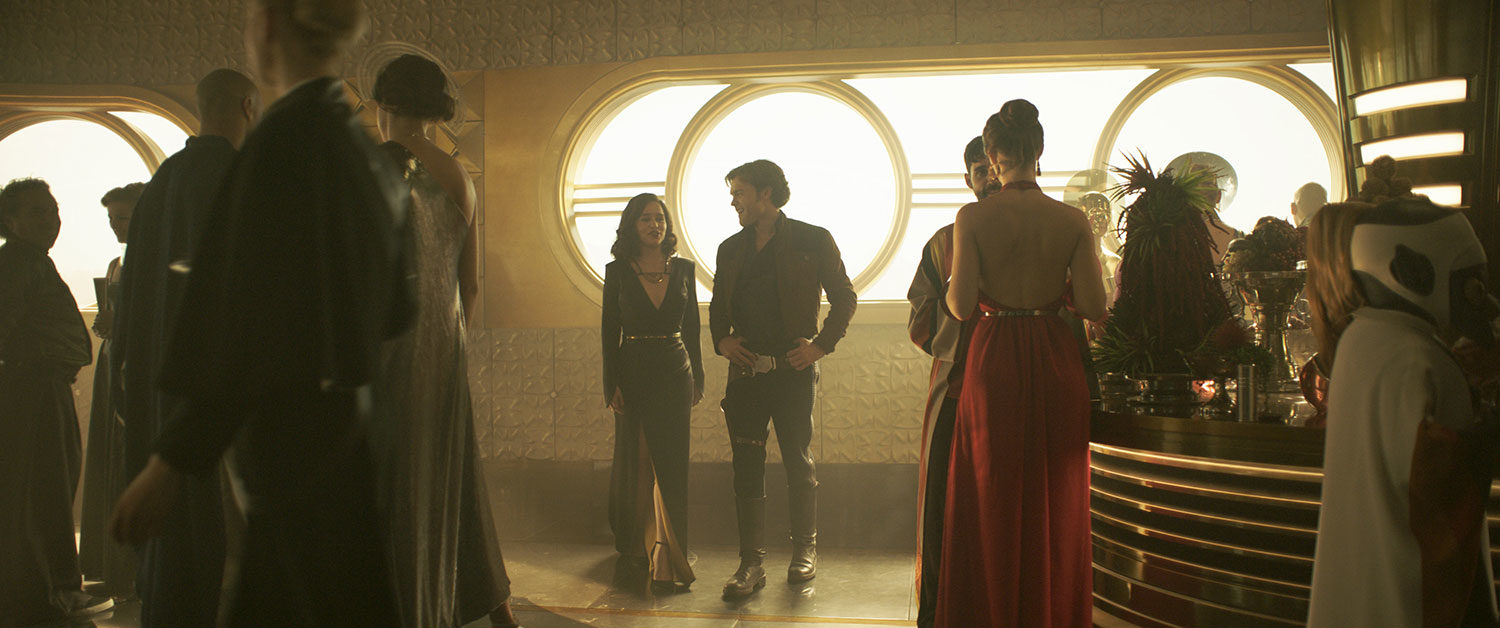 Director Ron Howard (Willow, Apollo 13) was brought in to take over the film after things didn't work out with Phil Lord and Christopher Miller (who still retain Executive Producer credit), and not once was it obvious that the film had such a rocky production. That's a testament to everyone involved and of course the writers; the seasoned Lawrence Kasdan along with his son Jonathan, who himself grew up a Star Wars fan. This isn't an 'origin' story thankfully, but it does help us understand more about where this character came from and how. Ron Howard's history with George Lucas also helps, as many of the same influences that inspired Lucas can be seen at play.
The cast is stellar and they have a lot of fun with what's written. Anyone who was worried about Alden Ehrenreich as a young Harrison Ford should rest assured that he's fully capable in the role. While he isn't 'A New Hope' Han Solo, he brings his certain charisma and charm that makes sense in this story told about a younger and more naive Han Solo. If you go in thinking "this isn't my Han Solo", you're truly doing yourself a disservice. He, along with the rest of the cast play great with each other, with special kudos to Chewbacca (Joonas Suotamo) in his beefiest role yet. You can still tell that it's no longer Peter Mayhew behind the mask, but with so many great character moments you immediately let it go.
Donald Glover shines as a young Lando Calrissian, channeling Billy Dee Williams the best he can, even down to his pronunciation of 'Han'. While it is a film about Solo, it's Lando we really want to learn more about. The snippets of his and Han's history is satisfying to see but we want more. Lando's droid L3-37, played remarkably by Phoebe Waller-Bridge, is a scene stealer. She's a droid with motivation and spunk, something we've rarely seen before. Emilia Clarke is charming and mysterious as Qi'ra, and Paul Bettany on the other side of the spectrum is deliciously sinister. Thandie Newton (Val), Jon Favreau (Rio Durant), and Woody Harrelson (Tobias Beckett) round out the rest of the gang and all bring something unique and interesting to the table, although we were all hoping for more from Newton.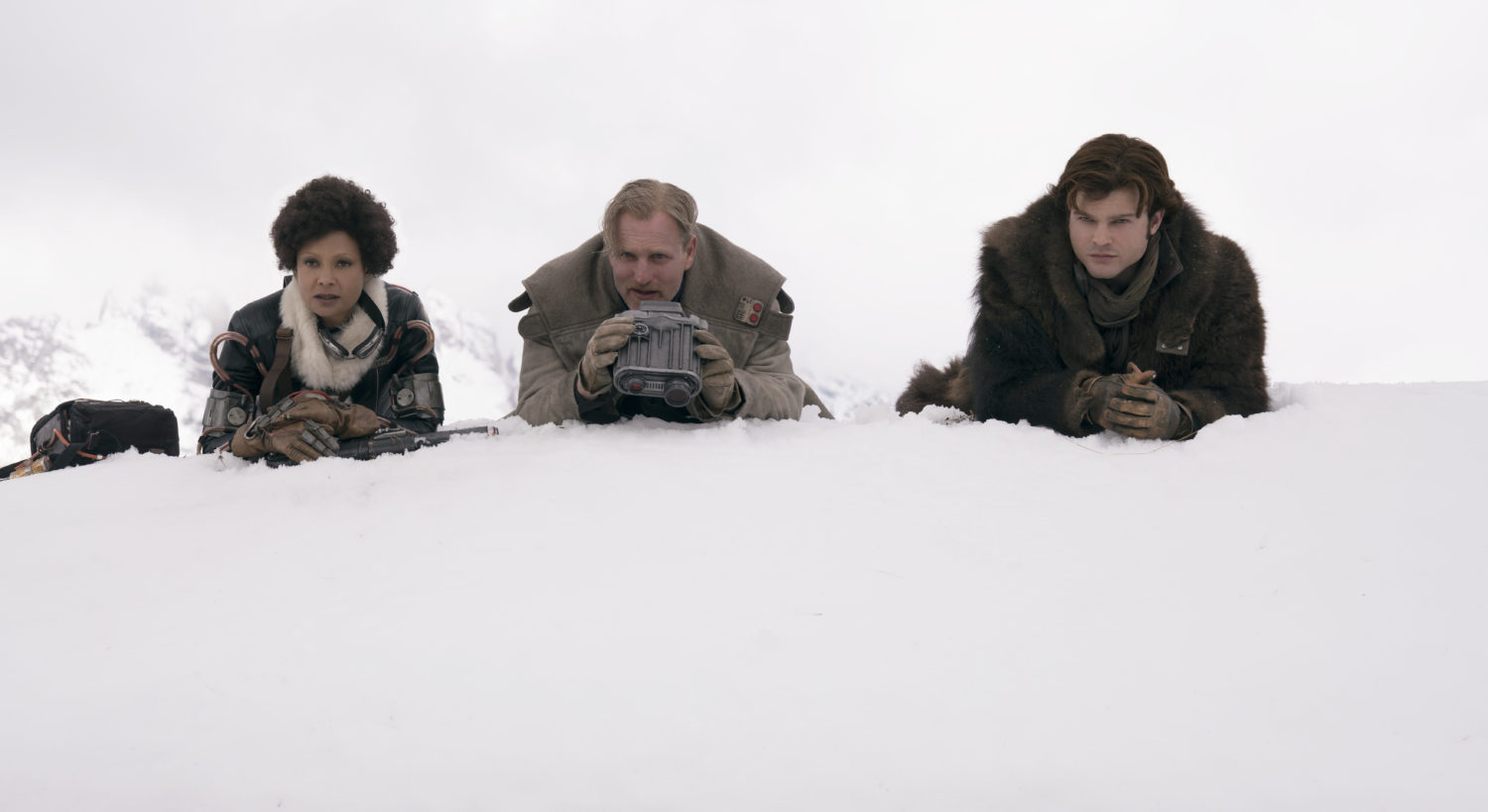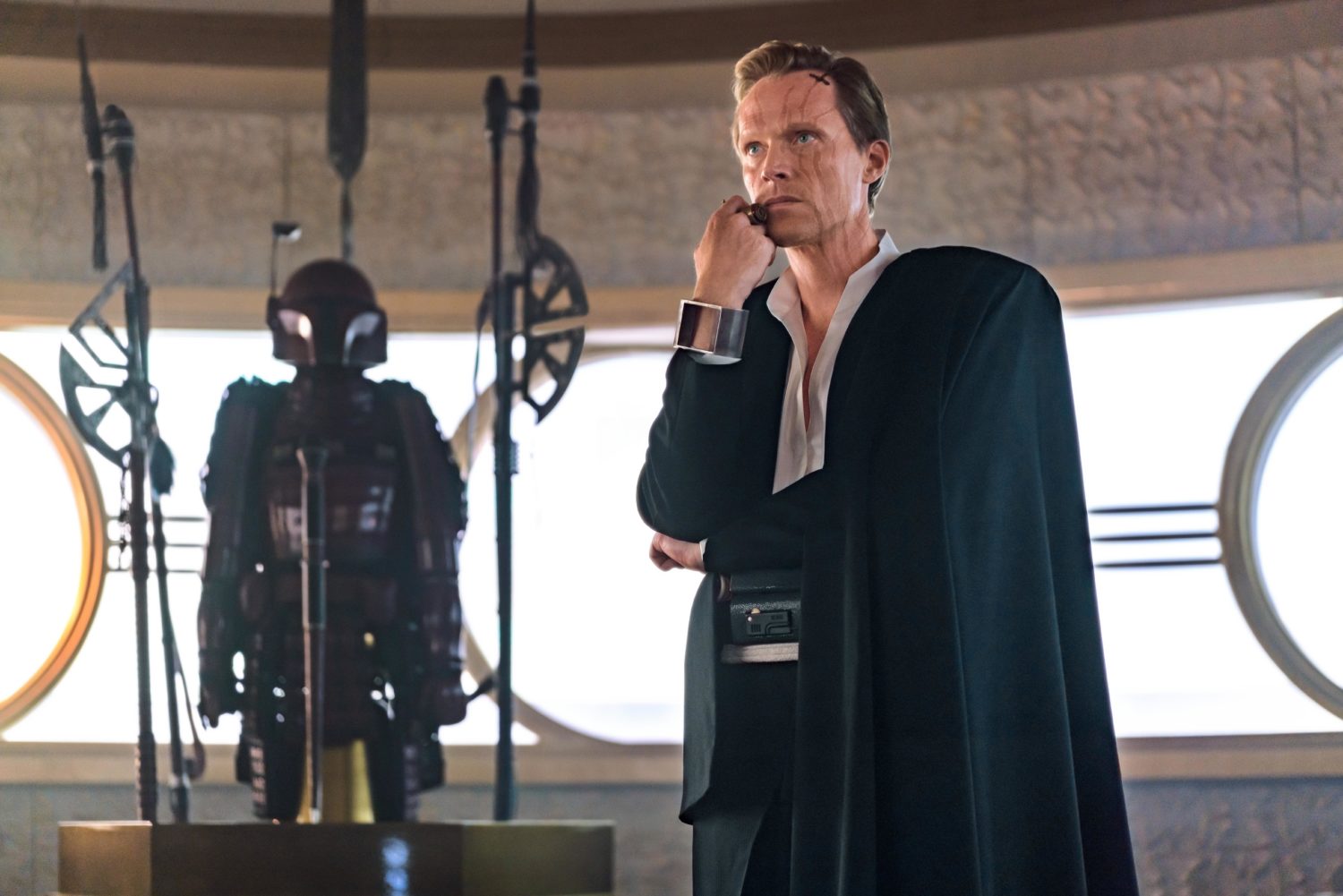 Without diving too deep into the story, SOLO isn't too dissimilar to Indiana Jones. It's an adventure film filled with good guys and bad guys, moral ambiguity, high stakes, but when it all comes down to it, especially with it being a prequel, you know our hero will come out of it on top and ready to fly another time.
SOLO: A STAR WARS STORY may not be at the same level dramatically as the Episodic Star Wars films, but that's okay. I'm perfectly happy with an action-packed film with fleshed out characters in the same vein as Indiana Jones and Willow (another Ron Howard film) and a rousing score by John Powell (with new and returning themes by John Williams). SOLO is a film that finally captures the carefree spirit of the original Star Wars in 1977, and that to me is a win. This may not be the best Star Wars film but it certainly is fun and worthy of repeat viewings. The film also wisely doesn't line up too close to any of the other Star Wars films, leaving room for another romp if they choose to do it.
Solo: A Star Wars Story lands in theaters May 25th.