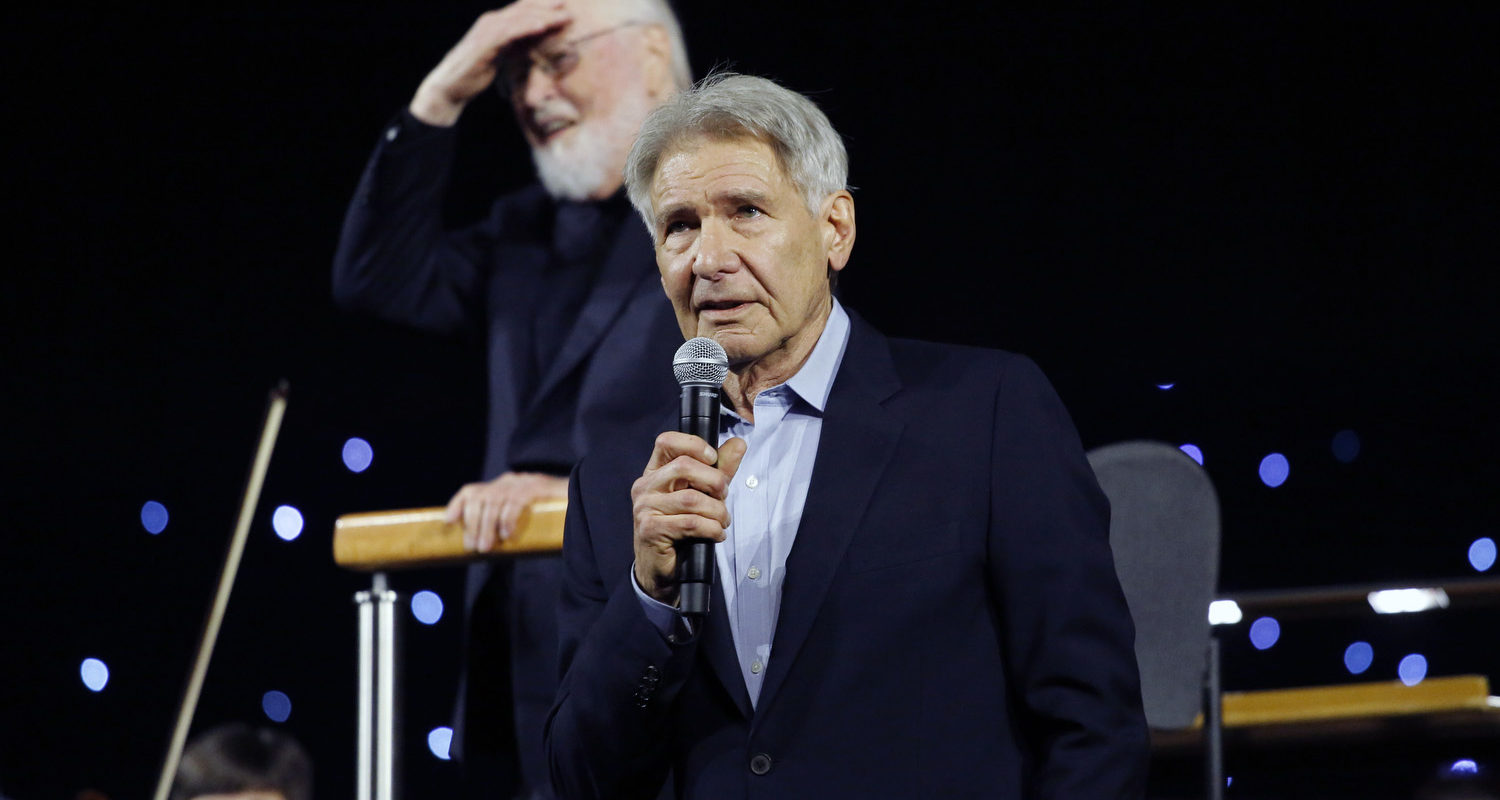 David Yeh
SWC: Lucasfilm Studio Showcase
Article
May 27, 2022
The first morning of Star Wars Celebration Anaheim kicked it off into high gear this weekend and raised the bar so high that it could be impossible to beat. Hosted by the always energetic Yvette Nicole Brown (Lt. Valeria in LEGO Star Wars: The Freemaker Adventures), the morning began with a rousing live performance of Duel of the Fates… which lead us to:

OBI-WAN KENOBI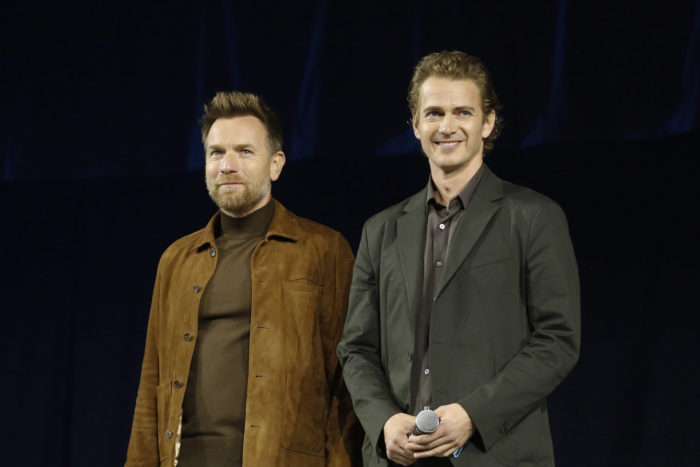 Stars Ewan McGregor and Hayden Christensen were joined by executive producer Kathleen Kennedy, director Deborah Chow and cast members Moses Ingram and Rupert Friend. Following a lively discussion about the "Obi-Wan Kenobi" series, there was a surprise announcement that there would be a red-carpet premiere of the first two episodes later tonight… and the whole audience was invited.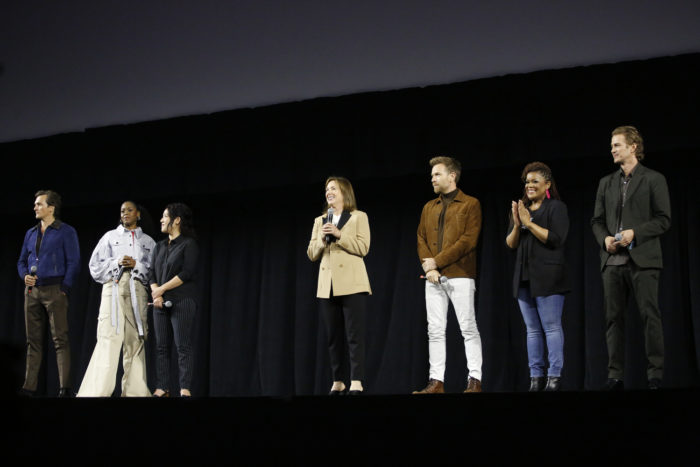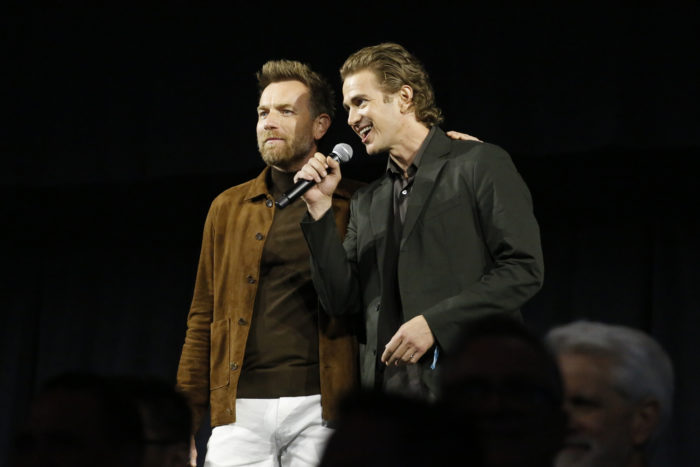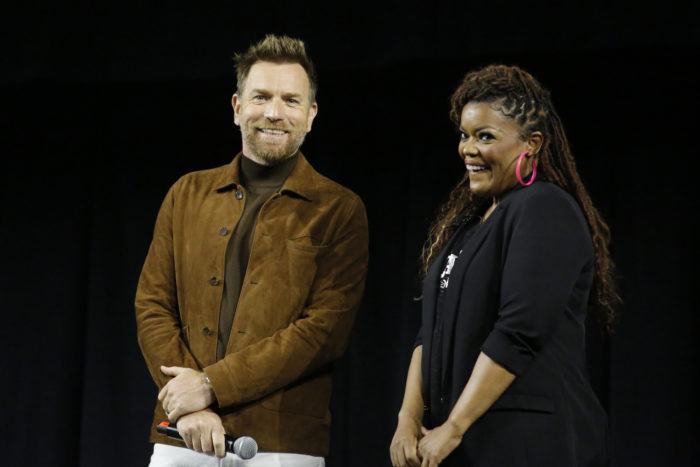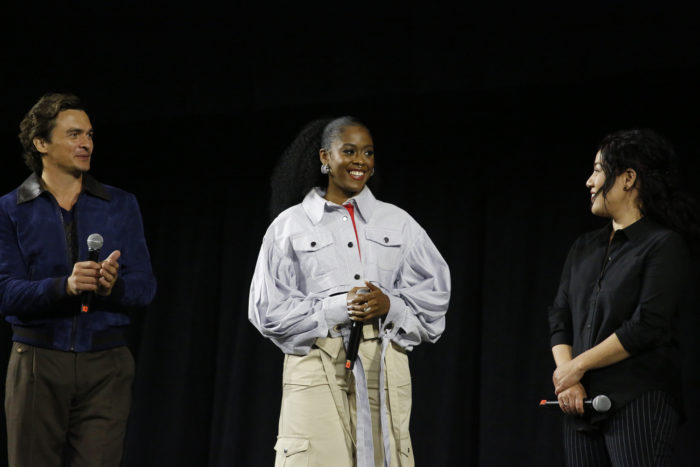 ANDOR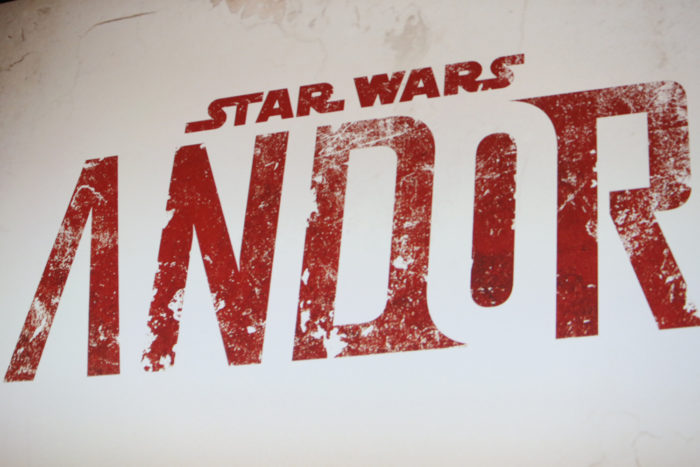 On hand to talk about "Andor," an upcoming new series for Disney+, were star Diego Luna, who returns to the role of Cassian Andor, creator and showrunner Tony Gilroy, executive producer Sanne Wohlenberg and Genevieve O'Reilly who portrays Mon Mothma once again. To the delight of the fans, Luna unveiled the new poster and showed the teaser trailer for the series.

The "Andor" series will explore an era filled with danger, deception and intrigue. Cassian Andor embarks on a path that will turn him into the rebel hero who will challenge the evil Galactic Empire.

"Andor" launches exclusively on Disney+ August 31, with the first two episodes.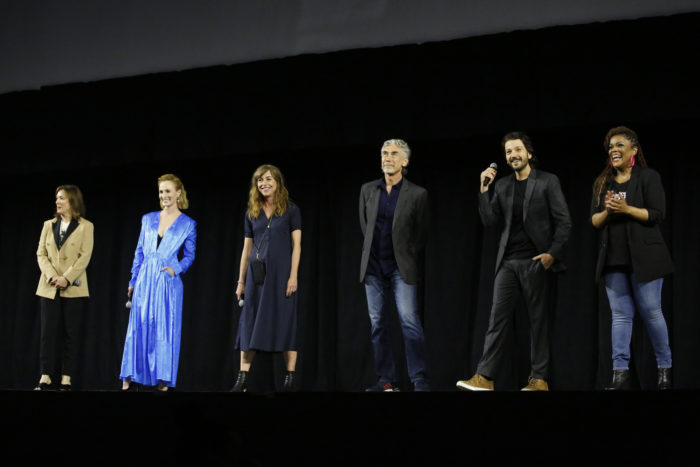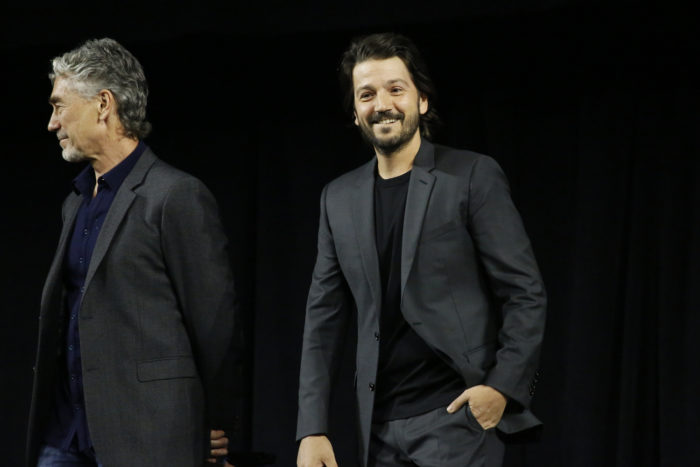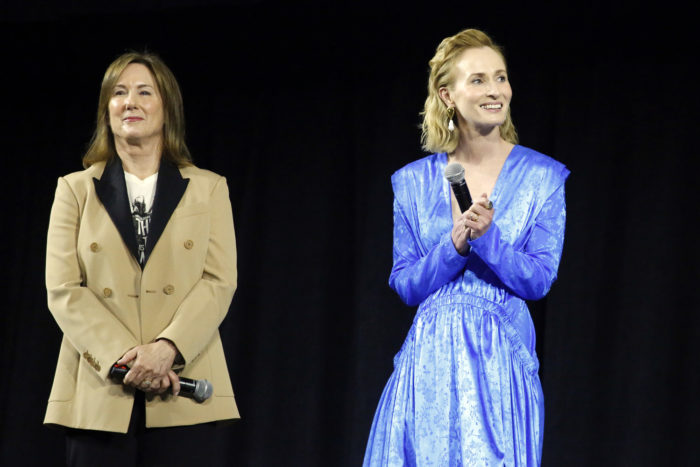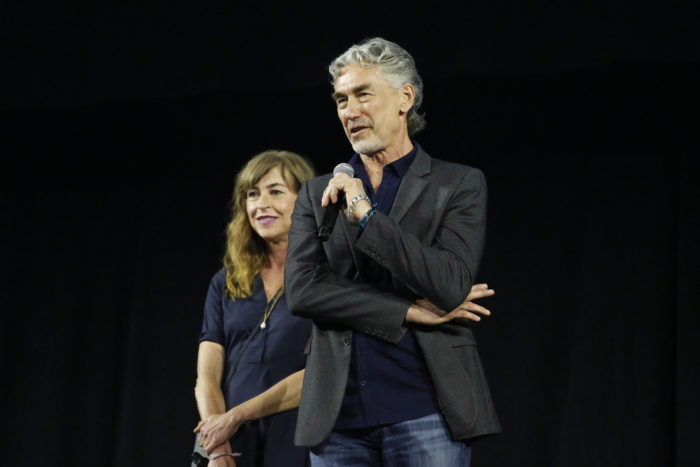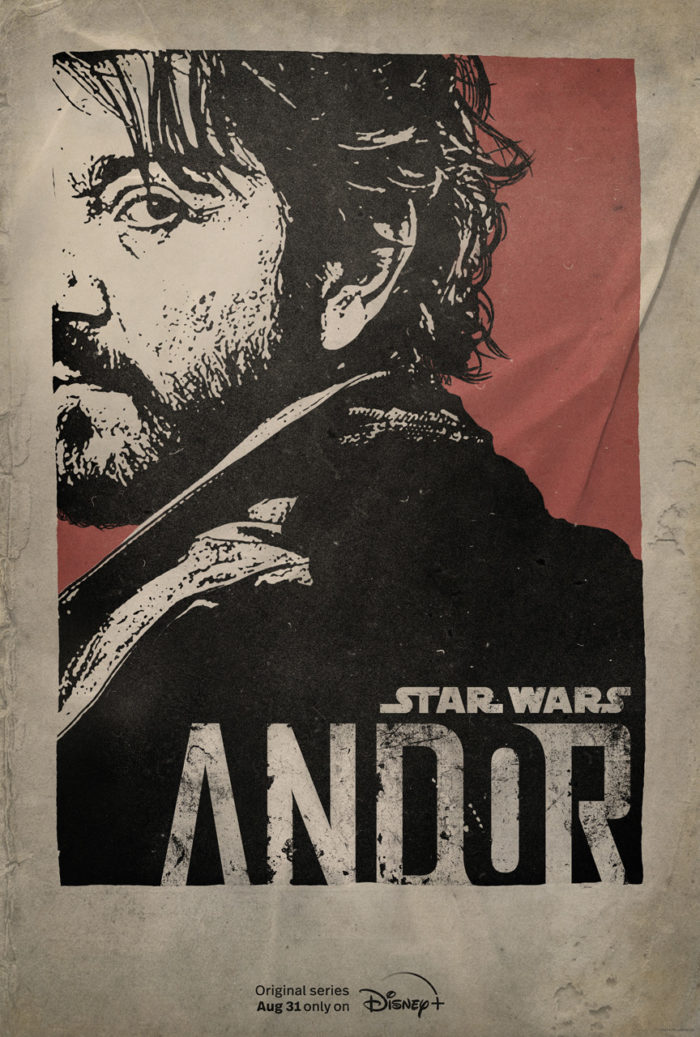 WILLOW
Executive producers Jonathan Kasdan and Ron Howard came on stage to talk about "Willow," an all-new live-action fantasy adventure series from Lucasfilm and Imagine Entertainment based on the classic 1988 feature film. In a fun moment, Warwick Davis who played Willow in the feature film and is coming back for the series, surprised everyone on stage. He was joined by some of the other cast members, including Joanne Whalley, who is returning to her role of Sorsha, Ellie Bamber, Ruby Cruz and Erin Kellyman. The audience got a first look at "Willow" when the teaser trailer was revealed.

An epic period fantasy series with a modern sensibility set in an enchanted land of breathtaking beauty "Willow" features a diverse international cast with Jonathan Kasdan, Ron Howard, Wendy Mericle, Kathleen Kennedy, and Michelle Rejwan serving as executive producers. The story began with an aspiring magician from a Nelwyn village and an infant girl destined to unite the realms, who together helped destroy an evil queen and banish the forces of darkness. Now, in a magical world where brownies, sorcerers, trolls, and other mystical creatures flourish, the adventure continues, as an unlikely group of heroes set off on a dangerous quest to places far beyond their home, where they must face their inner demons and come together to save their world.

"Willow" premieres November 30, exclusively on Disney+.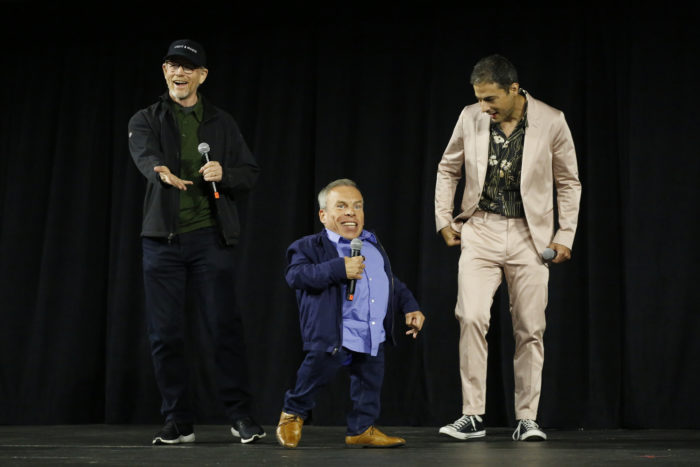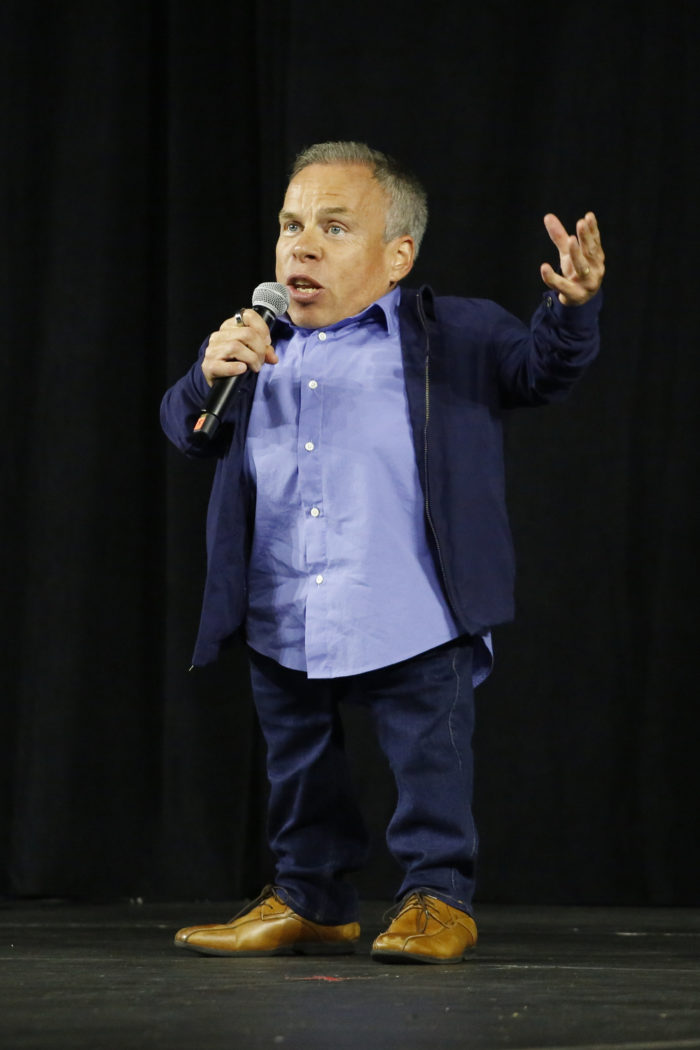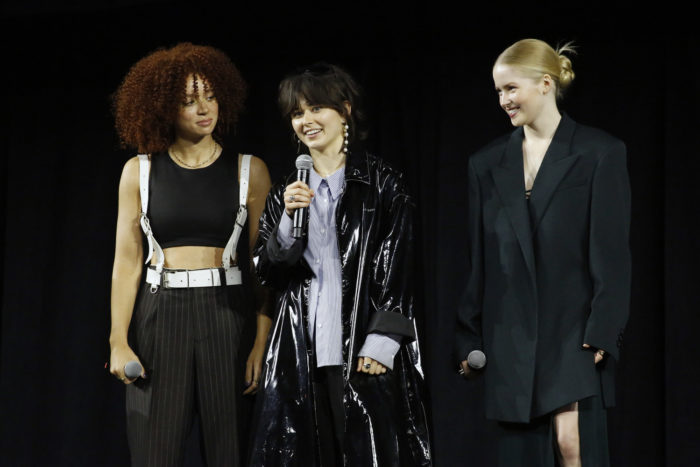 AHSOKA
Jon Favreau and Dave Filoni took the stage to roars from the excited crowd. They announced that they had just come from the set of "Ahsoka," which is in production now. Filoni confirmed that he is directing some episodes of the series, and then they shared a video greeting from Rosario Dawson, who is playing the title character, Ahsoka.

"Ahsoka" will follow the former Jedi knight as she investigates an emerging threat to the vulnerable New Republic. The new series is slated for 2023 and will be excusive to Disney+.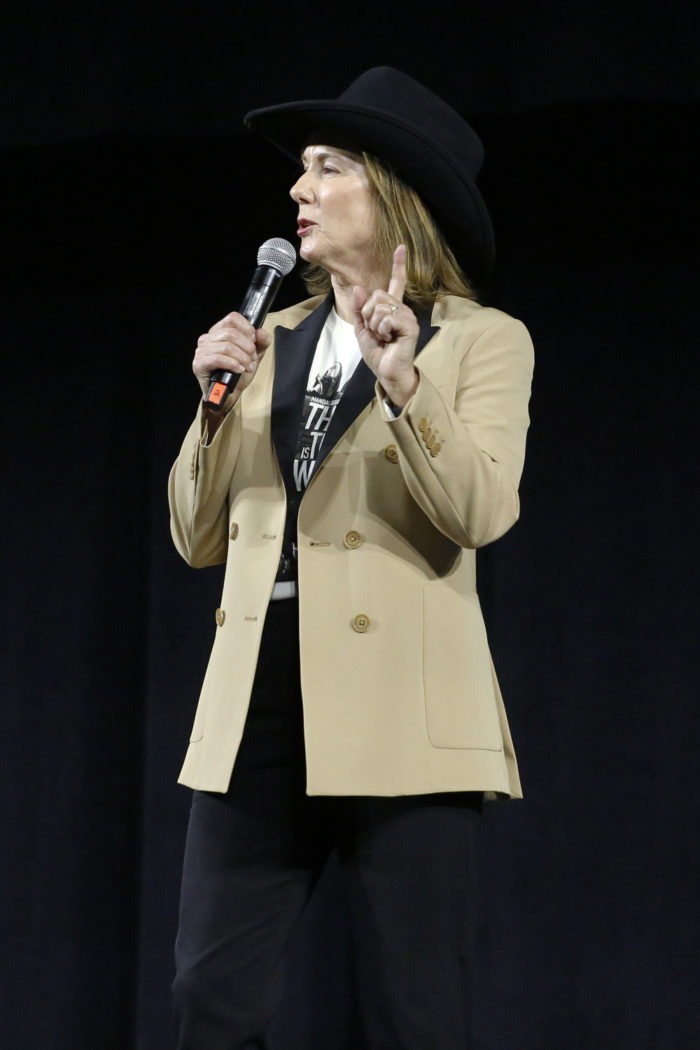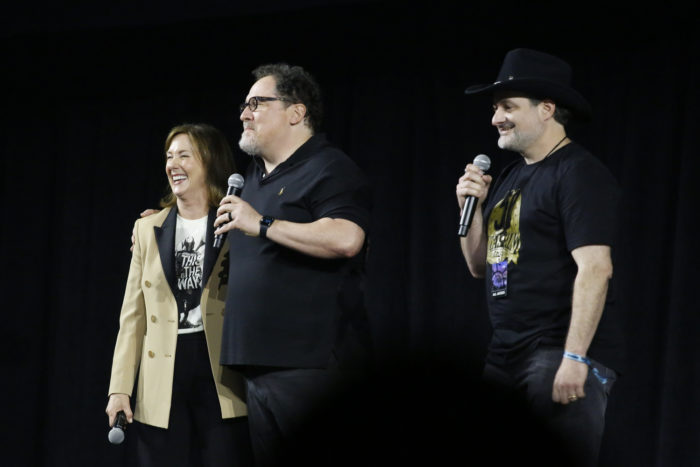 THE MANDALORIAN SEASON 3
A lively discussion about Season 3 of "The Mandalorian" ensued, then Favreau and Filoni brought out Katee Sackhoff, who plays Bo-Katan, and treated fans to a surprise sneak peek at Season 3 – created just for the fans in attendance. And as an extra special "thank you" for the fans, Jon Favreau announced The Mandalorian Experience, an exhibit of props and costumes that will be on display for the duration of Star Wars Celebration.

The Mandalorian and Grogu are reunited and continue their journey, facing enemies and rallying allies as they make their way through a dangerous galaxy in the tumultuous era after the collapse of the Galactic Empire. Season 3 of "The Mandalorian" is set to launch exclusively on Disney+ in February 2023, and is executive produced by Jon Favreau, Dave Filoni, Rick Famuyiwa, Kathleen Kennedy and Colin Wilson.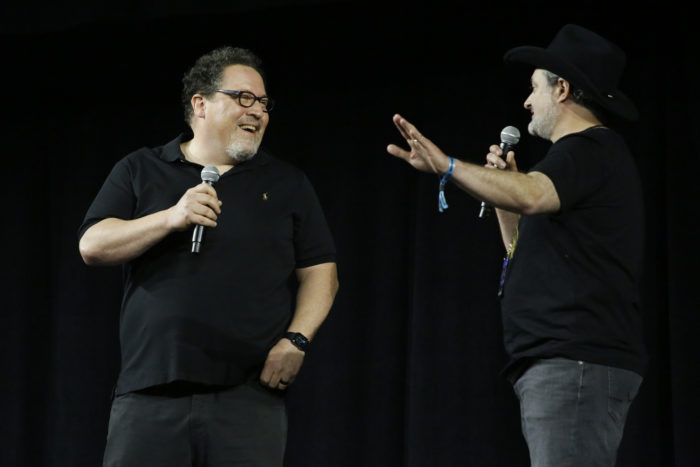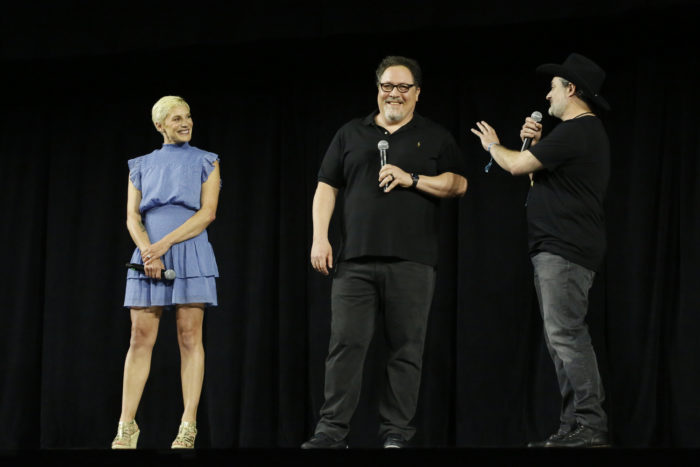 STAR WARS: SKELETON CREW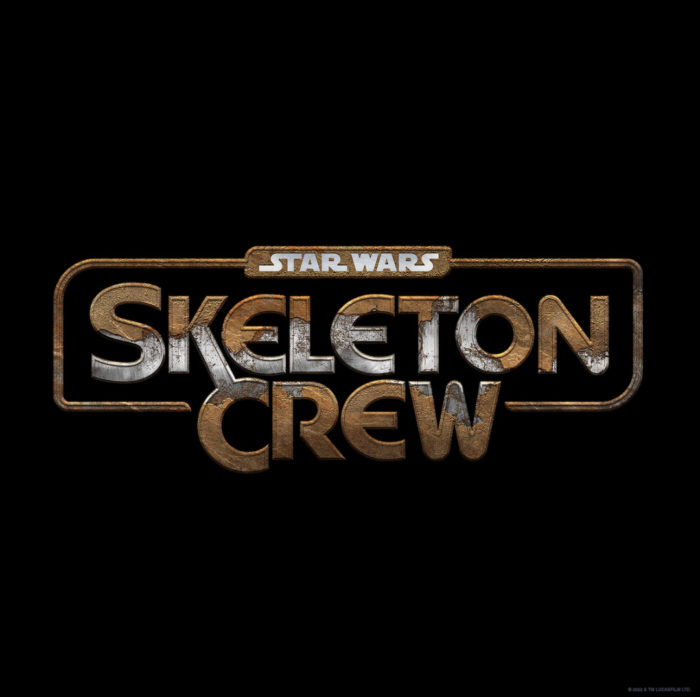 As if that wasn't enough excitement from Jon Favreau and Dave Filoni, the duo surprised the audience with the announcement of a new series for Disney+ that they are executive producing called "Star Wars: Skeleton Crew."

Favreau and Filoni went on to introduce creators Jon Watts and Christopher Ford, who are joining them as fellow executive producers on the series. "Star Wars: Skeleton Crew," set in the New Republic era, is about a group of kids lost in the Star Wars galaxy trying to find their way home.

Watts and Ford had the pleasure of announcing that Jude Law would be starring in the series, set to launch on Disney+ in 2023.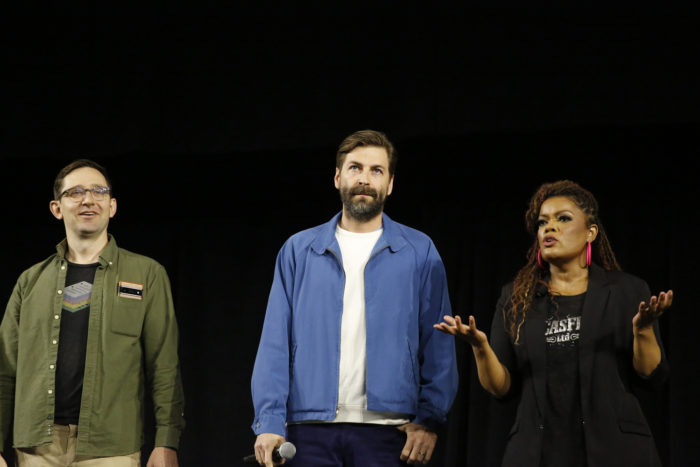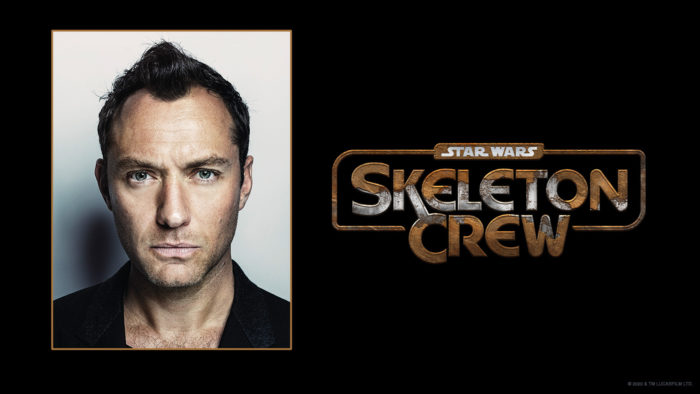 At this point in the presentation, Kathleen Kennedy introduced maestro John Williams, who turned 90 years old in February. Conducting the Pacific Symphony Orchestra, attendees were treated to the first public performance to the Theme from Obi-Wan Kenobi.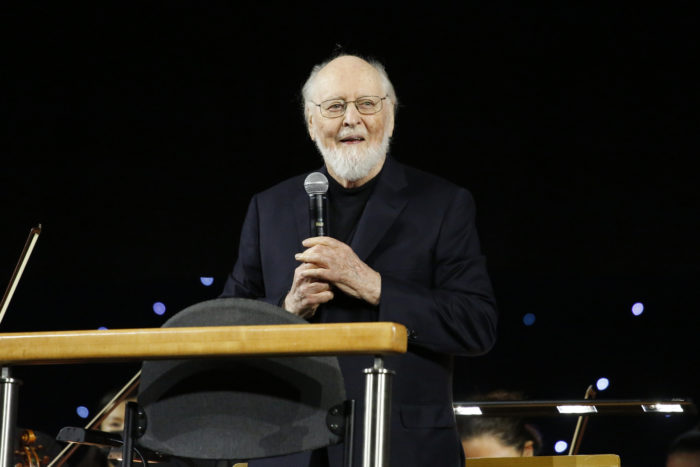 Immediately following, John Williams conducted another tune, one that wasn't Star Wars but one we should all be familiar with. It was the Raiders March, and when the piece concluded, Harrison Ford made a surprise appearance to the delight of everyone in the room. Harrison Ford seemed emotional when speaking about the composer, saying that theme follows him everywhere, and that he's happy about it.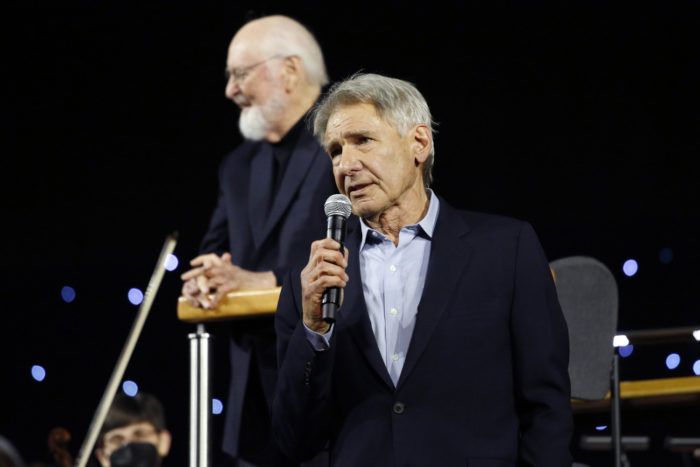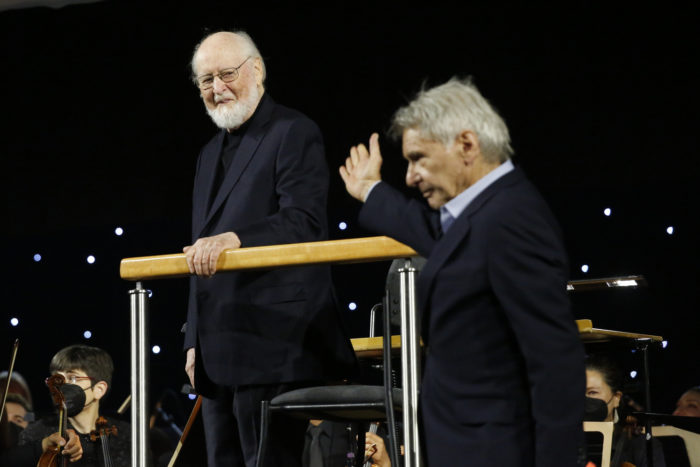 INDIANA JONES 5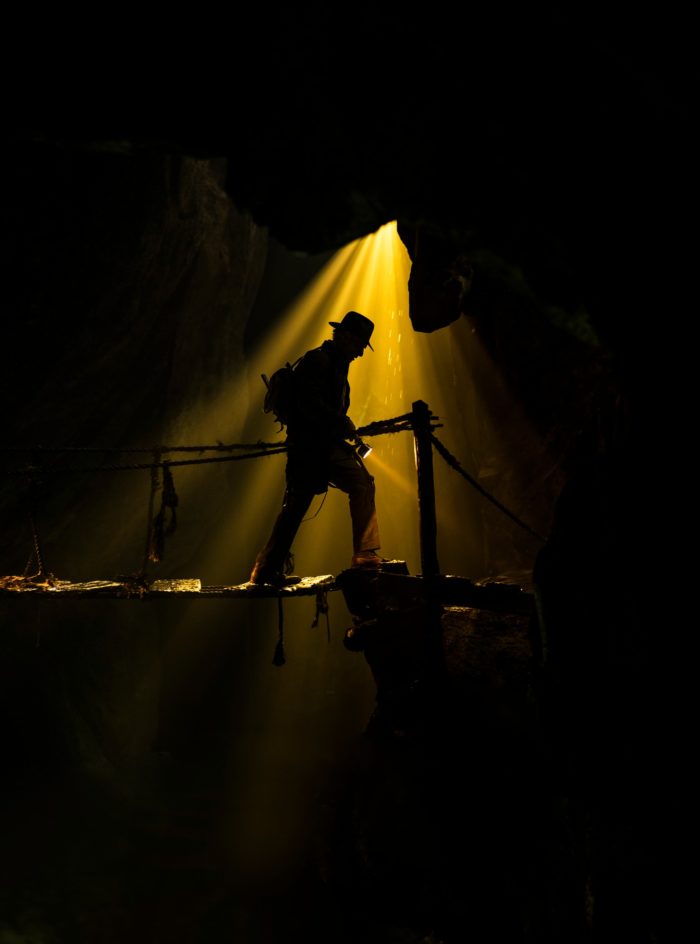 Star Harrison Ford and filmmakers James Mangold, Kathleen Kennedy and Frank Marshall of the upcoming fifth installment of the "Indiana Jones" franchise took the stage to unveil an early photo from the film, and to wish composer John Williams a happy 90th birthday. As on all four previous "Indiana Jones" films, Williams is composing the score for the new film, which opens on June 30, 2023.

Harrison Ford returns to the role of the legendary hero archaeologist for this fifth installment of the iconic franchise. Starring along with Ford are Phoebe Waller-Bridge, Mads Mikkelsen, Antonio Banderas, Boyd Holbrook, Shaunette Renee Wilson, Thomas Kretschmann and Toby Jones. The film is directed by James Mangold, with Kathleen Kennedy, Frank Marshall and Simon Emanuel serving as producers, and Steven Spielberg as executive producer.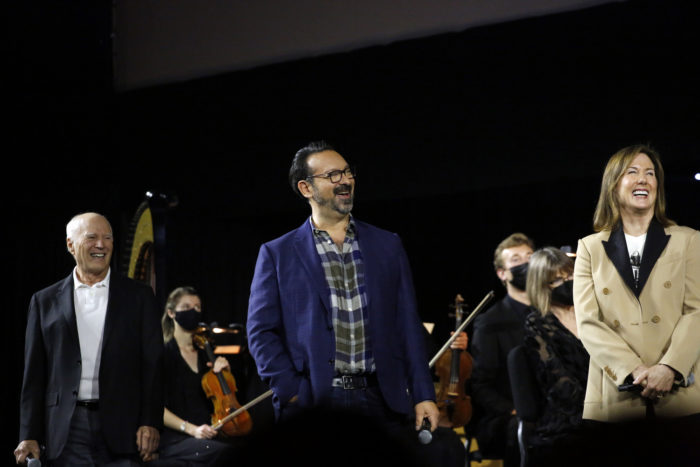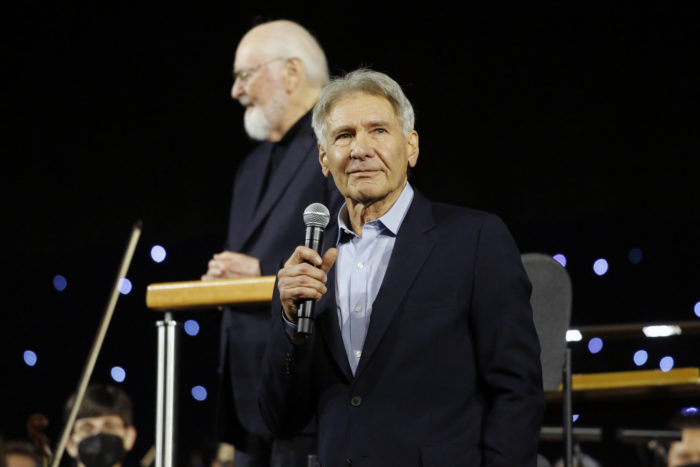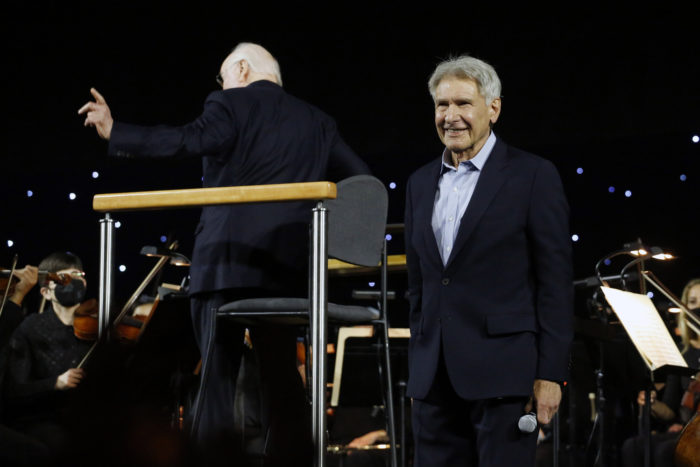 To close us out, John Williams conducted the PSO once again for the Imperial March from The Empire Strikes Back.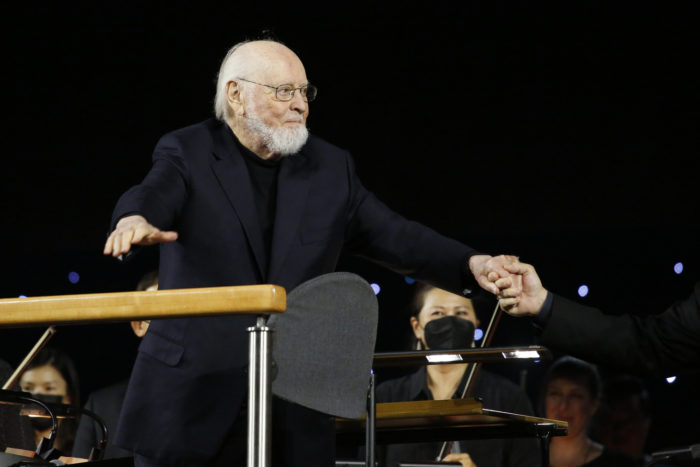 Photography by David Yeh