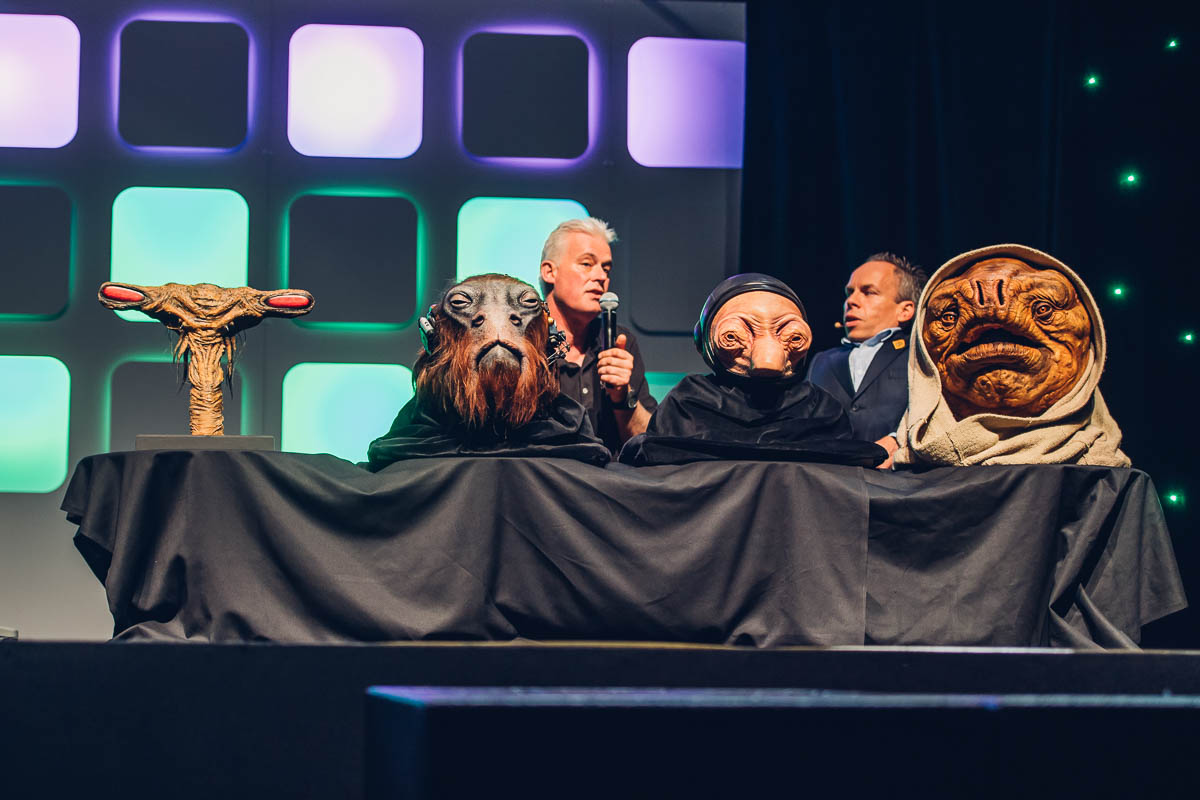 SWCE: Creatures, Droids & Aliens
We can all agree that one of The Force Awakens biggest strengths lies in the use of practical effects. To showcase this talent, the Celebration stage at the ExCeL London was taken over by the talented people of the creature shop, bringing along some friends. Hosted by Warwick Davies, who made quite the entrance with his Segway. From designing, life-casting to grooming Chewbacca, every phase of creature making was discussed.
Not just were we treated to several animatronic heads, we got a look at a Space Monkey from Rogue One, as performed by its film actors!