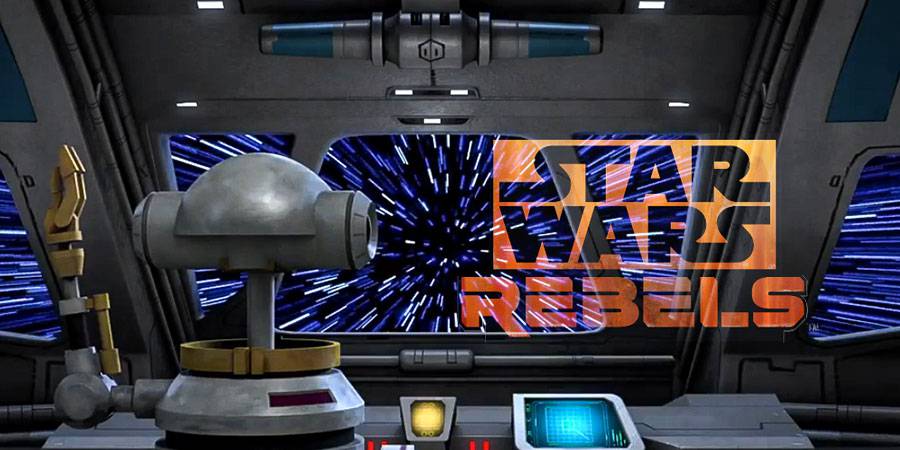 Kris Van de Sande
Star Wars Rebels Marathon Event
November 25, 2014
As Star Wars Rebels heads into a mid-season/holiday break. Fans that have not had the chance to watch Star Wars Rebels will have a chance to catch up on the first episodes. StarWars.com has full episodes of the first five episodes of Star Wars Rebels streaming for FREE now until DECEMBER 7! Disney XD and The Disney Channel will also be airing a Star Wars Rebels Reloaded Marathon. Check the dates and scheduled times in the press release below…
Star Wars Rebels returns with all-new episodes on January 5th on Disney XD!
Have a happy and safe Thanksgiving!
Press Release:
After seven solid weeks of brand new episodes since the series debut, the critically-acclaimed Star Wars Rebels is giving fans a chance to catch their breath during the holiday season. The series returns in January with all-new episodes starting with –"Path of the Jedi" – which will premiere Monday, JANUARY 5 (9:00 p.m., ET/PT) on Disney XD.
Don't know how you'll make it through to the New Year without your Star Wars Rebels fix?
Here's the latest "Rebels Recon" video with an exclusive behind-the-scenes look at the latest episode "Gathering Forces" –PLUS- a sneak peek at "Path of the Jedi", an episode which promises to be worth the wait!
Still need more?
StarWars.com has full episodes of the first five episodes of Star Wars Rebels streaming for FREE now until DECEMBER 7 (11:59 p.m. PT)!
Not enough?
Catch the entire series on television from the very beginning in a Star Wars Rebels Reloaded Marathon on Disney XD and Disney Channel — now there's an indulgence not even a Jedi could resist.
STAR WARS REBELS Marathon
Sunday, DECEMBER 7 (5:00-9:30 p.m., ET/PT) – On Disney XD
Friday, DECEMBER 12 (12:30-5:00 p.m., ET/PT) – On Disney XD
Saturday, DECEMBER 13 (11:20 a.m.-3:30 p.m., ET/PT) – On Disney Channel
To date – Star Wars Rebels has reached over 31 million total viewers in the U.S. since its October debut.