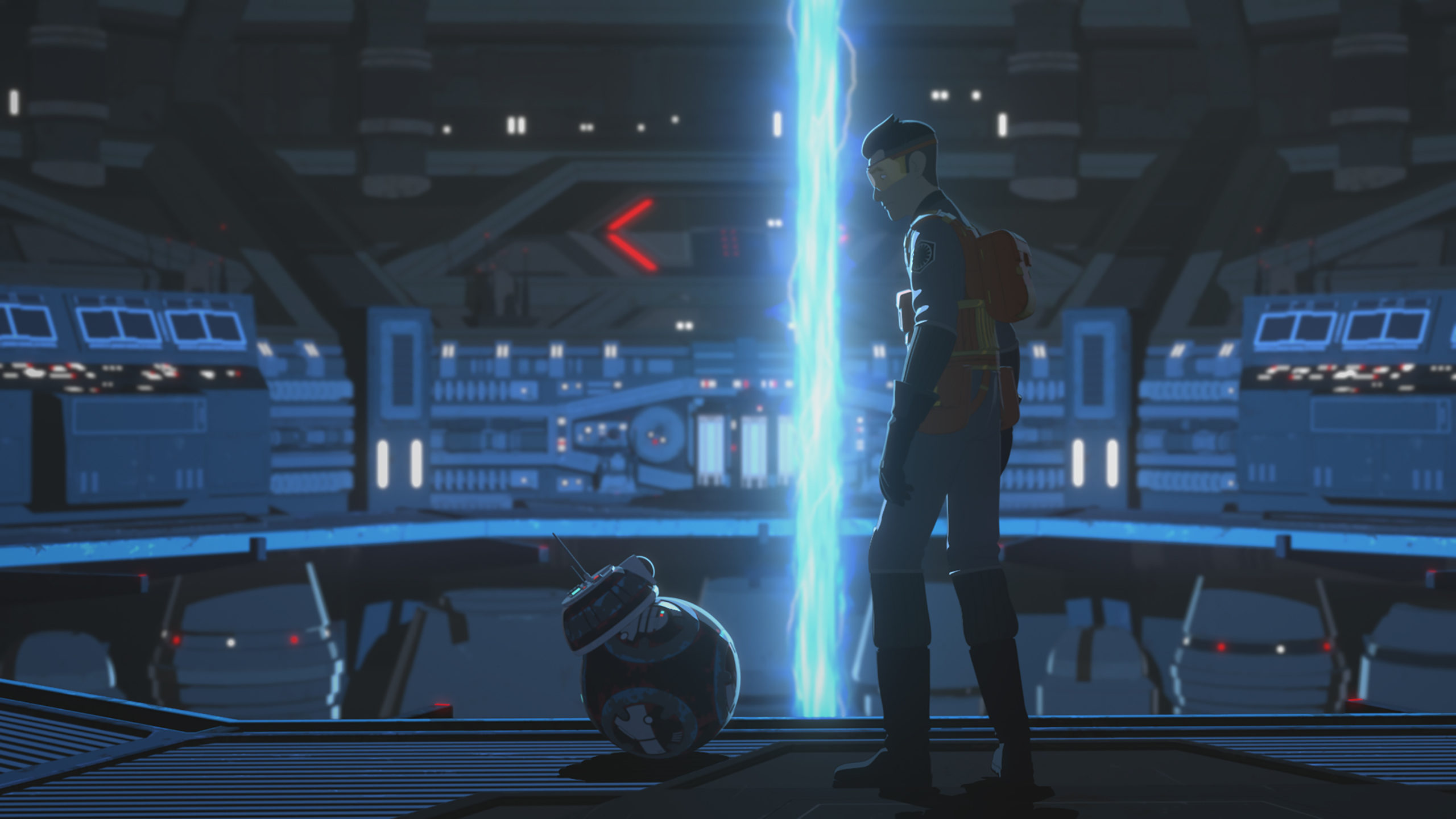 Kaz and Neeku go Undercover on the All-New Episode of Star Wars Resistance
In "Station to Station," Kaz and Neeku sneak onto a First Order refueling station, in order to take an important piece of tech. Plans go awry when they run into Tam… and General Hux.
The new episode – "Station to Station" – will also be available SUNDAY, DECEMBER 15th (12:01 a.m. PT) on the DisneyNOW app and Disney Channel VOD.